Paris Hilton Makes a Mess in New Cooking With Paris Trailer
Paris Hilton Nearly Slices Her Finger Off While Peeling a Potato in New Cooking Show Trailer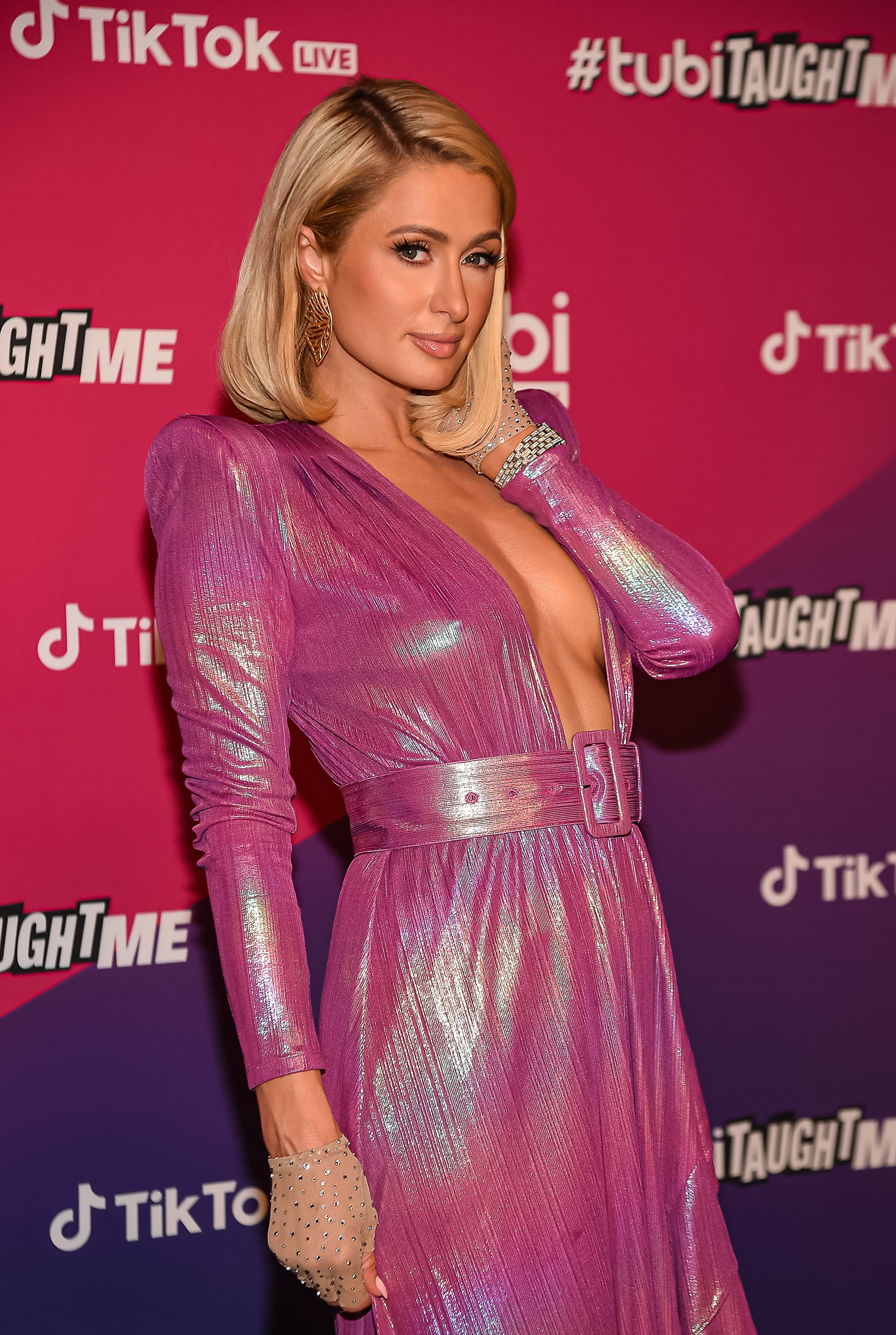 Image Source: Getty / FOX
Someone give Moira Rose a call, because Paris Hilton is here to show her how to fold in the cheese. In addition to being a businesswoman, model, and actress, Paris can officially add "cooking show host" to her résumé thanks to her new Netflix show Cooking With Paris, named after her viral YouTube video of the same name. Yes, the same video that brought us iconic lines like, "Careful if you have long hair, 'cause it could light on fire," and "It's true. I am allergic to bullsh*t."
The six-episode series, which airs on Aug. 4, follows Paris as she "learns to sauté, sear and zest," according to Variety. "I'm so excited!! ✨👑✨ Next month I'm returning to television, and this time I'll be taking over the kitchen!✨❤️🍳👩🏼‍🍳," she captioned an Instagram post announcing the news. A beginner in the kitchen, Paris isn't exactly a Food Network star just yet, but her glamorous cooking wardrobe and rotating list of celebrity guests have us hooked and ready to learn right alongside her.
In the trailer for the new series, Paris manages to show off her stylish cooking wardrobe (we're talking elbow-length evening gloves in cherry red) and nearly slice her finger off while peeling a potato. Best of all, the reactions from her celebrity guest stars when they taste her finished dishes look hilariously authentic. (See: Demi Lovato trying not to spit out their dinner.) In addition to Demi, Cooking With Paris will feature Saweetie, Nikki Glaser, Lele Pons, Kim Kardashian, Paris's mom Kathy Hilton, and her sister Nikki Hilton.
"Paris Hilton can cook . . . kind of. And she's turning the traditional cooking show upside down," reads the episode description. "She's not a trained chef and she's not trying to be. With the help of her celebrity friends, she navigates new ingredients, new recipes and exotic kitchen appliances. Inspired by her viral YouTube video, Paris will take us from the grocery store to the finished table spread — and she might actually learn her way around the kitchen." After witnessing her make that indulgent ricotta-stuffed lasagna, we have faith that Paris is going to cook up something très delicieuse.
Watch the trailer for Cooking With Paris here to get a taste of what to expect.