Onda Sparkling Tequila Was Made For Tequila-Soda-Lovers
If Tequila Soda Is Your Go-To Drink, You're Going to Love These New Canned Cocktails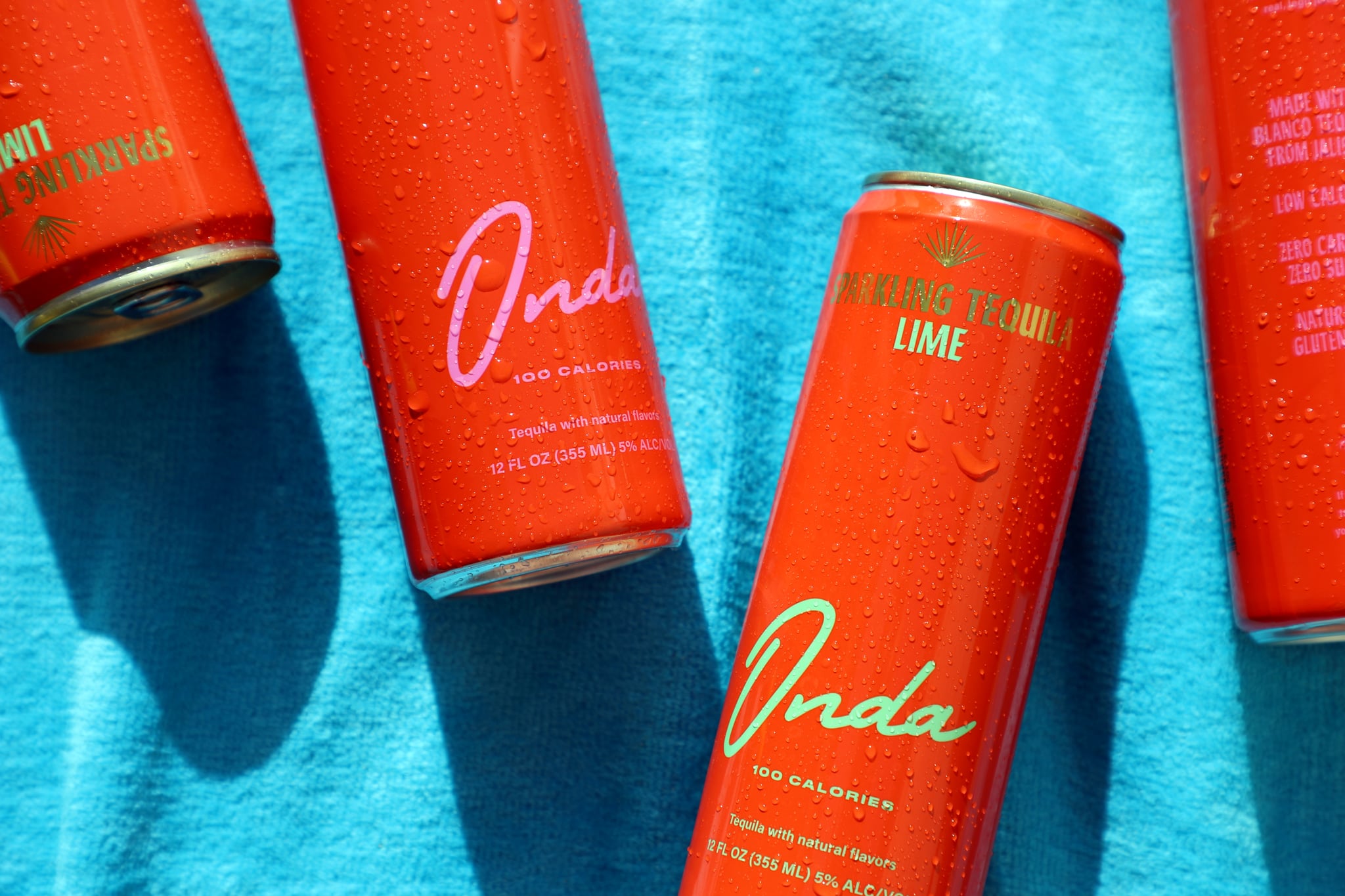 Image Source: Onda
Entering the liquor store used to be simple: I'd walk in, grab the same bottle of tequila I've been sipping on for the last few years, swipe my card, and call it a day. Of course there would be the occasional splurge for special occasions, and select bottles of wine for an at-home movie night, but then the Canned Beverage Bonanza of 2019 happened, and entering the liquor store has never been the same. There's wine-based seltzers, malt liquor seltzers, vodka and soda seltzers — the list goes on. No one can deny that there are a lot of options when it comes to canned drinks, but one new brand is standing out for many reasons, but above all, it's simply delicious.
Onda is a sparkling tequila beverage that launched earlier this month in both Lime and Grapefruit flavors. It's made with blanco tequila straight from a woman-owned craft distillery in Jalisco, Mexico, and combined with sparkling water and real lime and grapefruit juice. If tequila soda is your go-to drink order, you're going to love this. Each 12-ounce can of Onda is 100 calories and 5-percent ABV. It has zero sugar, zero carbs, and is gluten-free. Forgive me in advance for the TMI, dear reader, but I can't lie: some of the canned drinks tend to make me mighty burpy, but after two cans of Onda, there was not a burp to be heard! The brand swears by its "real, legit fruit juice," and my stomach can attest to that.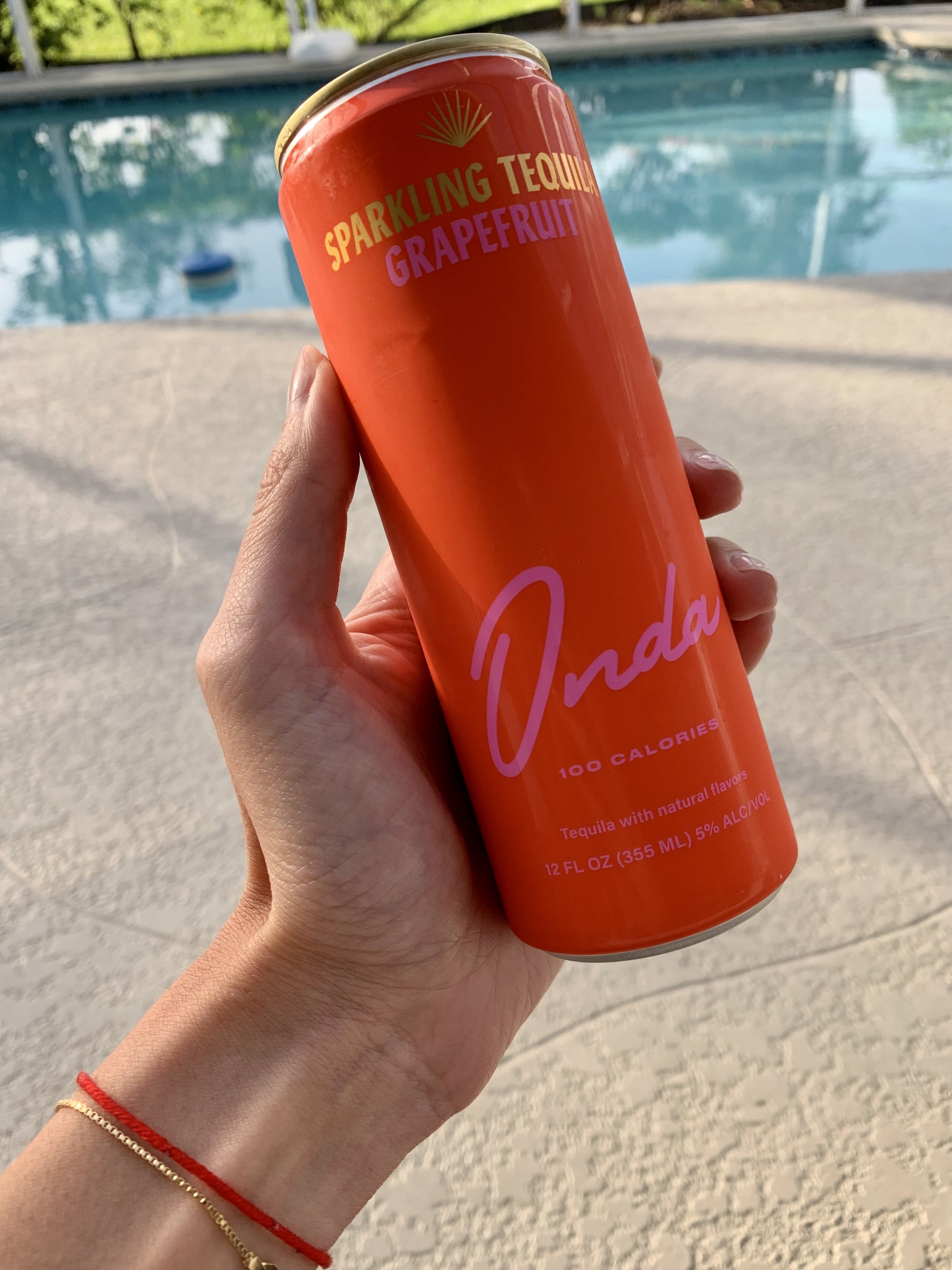 Image Source: POPSUGAR Photography / Perri Konecky
Now, for the taste — the simplicity of the ingredients list goes a long way. The Sparkling Tequila Lime should be a staple in your refrigerator. It tastes just like a tequila soda with a splash of lime, without the hassle of mixing a drink. It's light, it's refreshing, and the taste of tequila is so minimal that you're going to want to keep a second cold one on standby. The Sparkling Tequila Grapefruit, however, is the game changer. It's a subtle splash of tart mixed with the classic combination of tequila and soda. Onda has even nicknamed it their Paloma. They're perfect for a day at the park, a socially distanced happy hour, or even just chilling with friends after work.
A box of Onda Sparkling Tequila is a bit pricier than most canned cocktails, but it speaks to the high-integrity ingredients and quality of tequila it's made with. An eight-pack is $39, a 16-pack is $69, and a 24-pack is $99. The best part is, if you can't decide which flavor to get, the Double Trouble offering allows thirsty shoppers to get an eight-, 16-, or 24-pack split between the Sparkling Tequila Lime and Sparkling Tequila Grapefruit. As of now, Onda ships to 25 states and is available in liquor stores throughout the New York City area. Check out the brand's website to order your box of Onda cans, and I guarantee you'll notice the beautiful, bright packaging when it arrives at a liquor store near you.