This Party Can Holds 12 Full-Size Margaritas
This Party Can Holds 12 Triple Spice Margaritas, So All You Have to Do Is Pour (and Drink)
As POPSUGAR editors, we independently select and write about stuff we love and think you'll like too. If you buy a product we have recommended, we may receive affiliate commission, which in turn supports our work.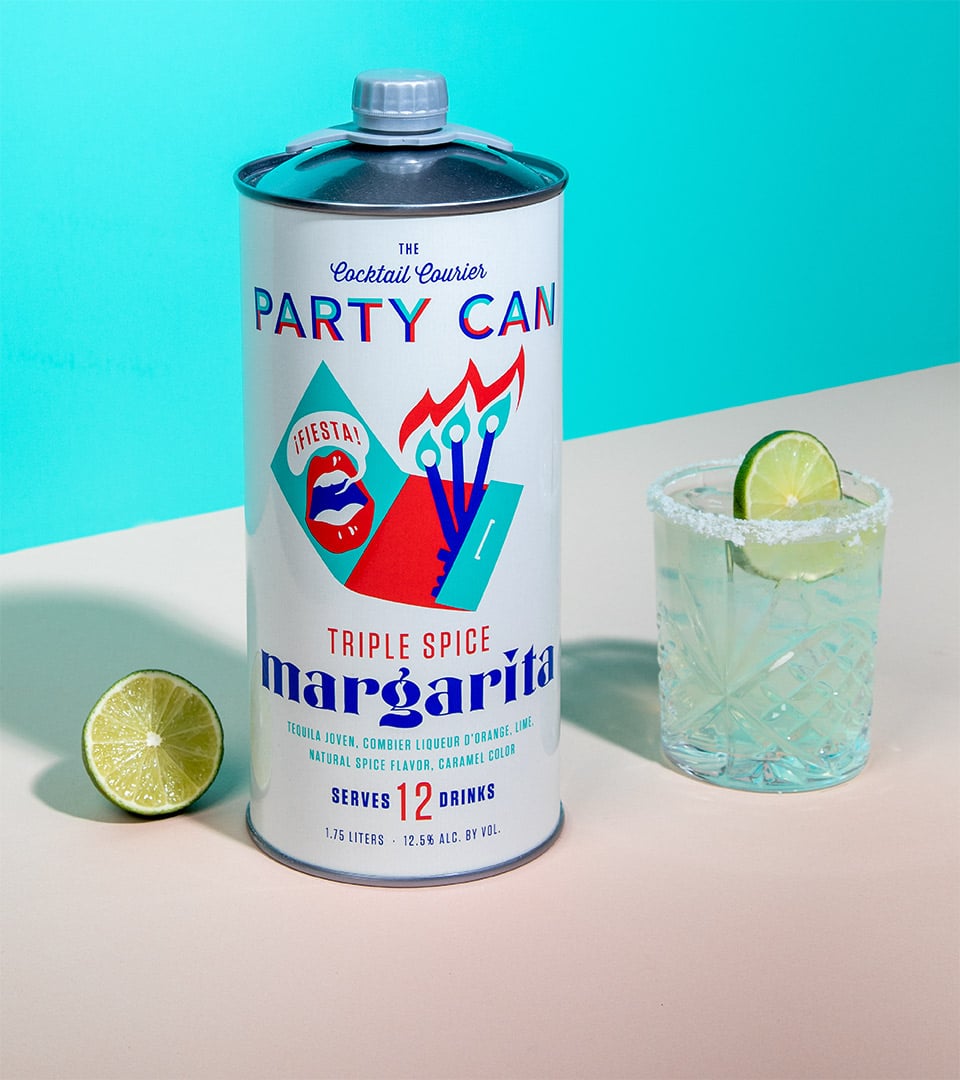 On the rocks or frozen, you can really never go wrong with a margarita, amirite? From whole lime to frozen fruit to prickly pear to spicy, there are so many flavors to choose from, which is why we were more than excited when we first spotted the Cocktail Courier's Party Can ($30).
The party can includes 1.75 liters of triple spice margarita, so you'll have a boozy party right in the palm of your hand without any of the bartending work. The triple spice margarita is a hearty mix of agave tequila, premium orange liqueur, fresh lime juice, and subtle spices from real ginger, cinnamon, and chili pepper, making it the ultimate refresher for those scorching hot days when you're craving a boozy thirst quencher. With 12 full-size craft cocktails in one container, it's no wonder why it's called the party can! And if you ask us what we're obsessing over, it's that it's sealed in a reusable can, so we can refill it with our favorite margarita recipes and use again and again!
Twelve servings of margaritas priced at $30, plus taxes and shipping, is more than a bargain. If you or your friends are looking for a tasty craft cocktail to sip on while sun bathing, make sure to order your own party can before they run out.