How Kettle Chips Are Made
How Potatoes Go From Spuds to Sweet & Salty Kettle Chips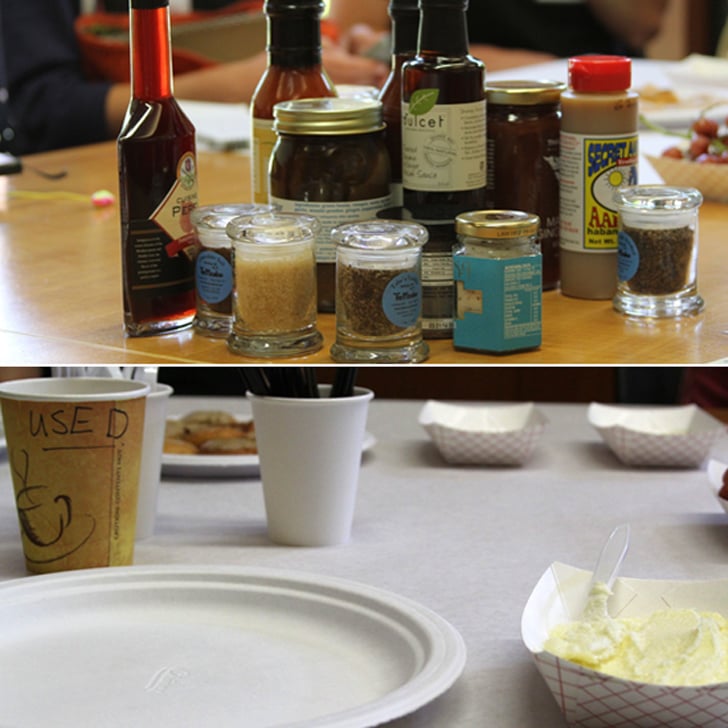 4
Developing Flavor Targets
Once Kettle's food developers identify new ideas, they convene to agree upon what they call "flavor targets," bringing as many food references as they can to the table, both figuratively as well as literally.
"We use actual grocery references, so we are on the same page," explains Becky Anderson, Kettle's research and development manager. For the brand's Sweet & Salty chips, which came out last Summer, the team was inspired by kettle corn and its mix of sweet, salty, and buttery flavors, so Kettle bought as many existing products with the same combination as they could: various types of kettle corn, as well as sweeteners, different salts, and butters.
Photos: Susannah Chen
POPSUGAR, the #1 independent media and technology company for women. Where more than 75 million women go for original, inspirational content that feeds their passions and interests.