Easter Egg Oreos Are Returning, and This Time, They're Pink!
Easter Egg Oreos Are Returning Soon, and This Time, They're Pink!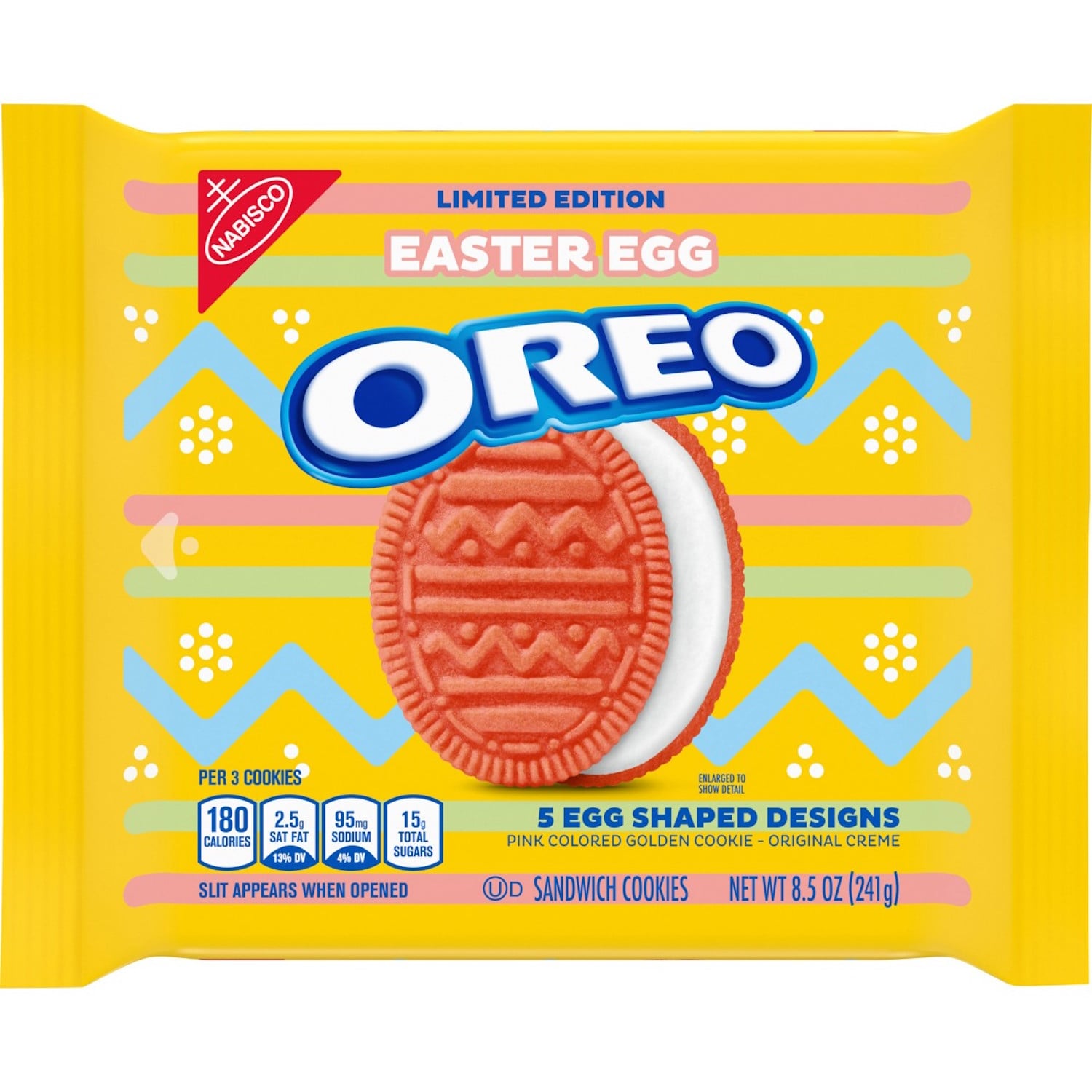 The Oreo-related news just keeps coming, and we're not mad about it one bit! Before we could even finish salivating over the cookie brand's recently launched Chocolate Marshmallow and Caramel Coconut flavors, we received word that Easter Egg Oreos are making a comeback — with a festive upgrade, that is.
Whereas last year's iteration of Easter-themed Oreos featured purple creme sandwiched between two oval-shaped chocolate cookie pieces, the new-and-improved version boasts Golden Oreo cookies that have been tinted pink and filled with original white creme. Will they taste any different than regular ol' Oreos? Probably not. Will we still buy a package when they hit shelves in February regardless? Abso-freakin'-lutely, especially considering the fact that the egg-shaped treats will come decorated with one of five different designs. We can't wait to see if our milk turns pink after dunking one of these!
Image Source: Oreo