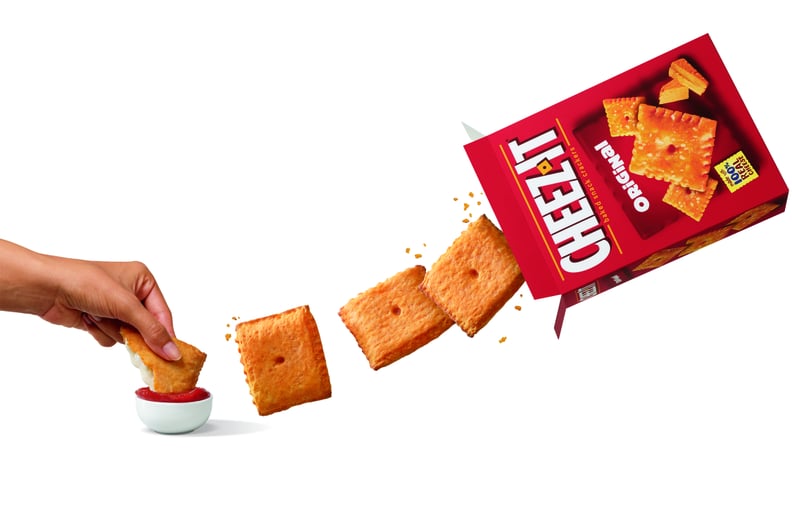 Pizza Hut
Pizza Hut
Today in delicious hybrid food news, we present you with: Pizza Hut's Stuffed Cheez-It Pizza. On Tuesday, the two brands announced their new partnership, which has resulted in quite the droolworthy menu item. One order of the Stuffed Cheez-It Pizza contains four crispy squares resembling your favorite childhood snack, stuffed with either just cheese or pepperoni and cheese, and served with a side of marinara sauce. We could never imagine a collaboration like this one, but Stuffed Cheez-It Pizza truly sounds like the meal of our late-night cheesy dreams.
"We pride ourselves on being the go-to for unexpected pizza innovations, and I can't think of a more badass partner than Cheez-It to bring our next original menu item to life," Pizza Hut's chief brand officer said in a press release. "Not to mention, this collab is the perfect way to kick off football season, combining America's go-to game day cravings into one next-level snack."
One lucky foodie tried the new snack and wrote on Instagram, "the magic happens when you dip these in the marinara sauce!" Stuffed Cheez-It Pizza is available at Pizza Hut now for a limited time.