Reindeer Chocolate Rice Krispies Bars Recipe With Photos
These No-Bake Reindeer Rice Krispies Bars Will Be the Star of Every Holiday Party This Season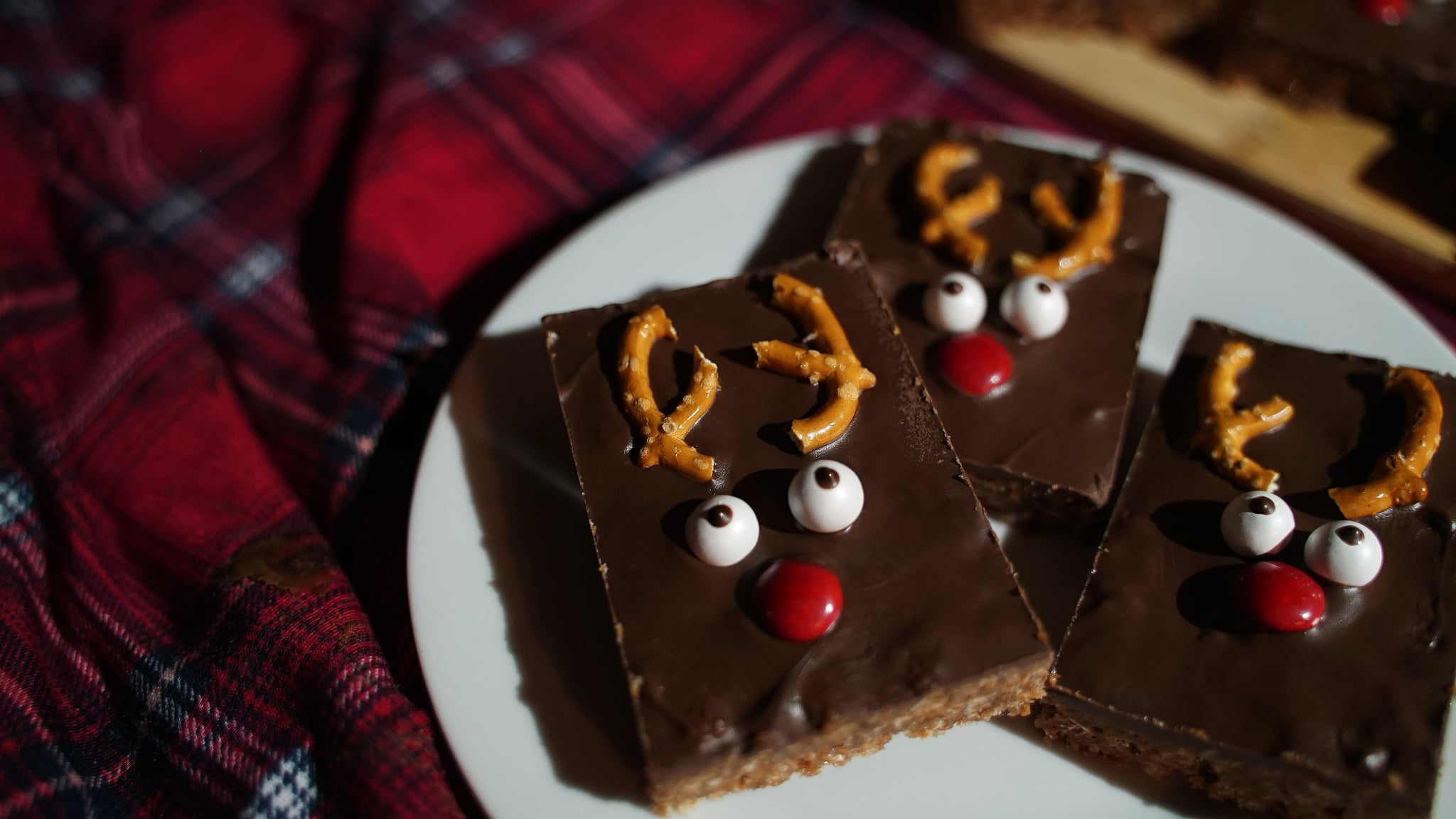 Nothing says the holidays quite as much as gingerbread cookies, peppermint bark, and basically any sweet treat decorated with red and green M&Ms. And though baking is a great way to get into the holiday spirit, sometimes making a big batch of goodies can be a bit time-consuming. Remember that episode of Friends where Monica tries to make homemade Christmas candy for her entire apartment building? Well, if you're short on time (or have as many neighbors as Monica), a no-bake recipe can certainly save you a lot of effort. These reindeer chocolate Rice Krispies bars, originally shared on TikTok by @graces_xmas, are just the treat for anyone who wants to spread the joy of the holiday season without having to spend all day in the kitchen.
To make this recipe, you'll need Rice Krispies cereal, butter, Christmas-colored M&Ms, pretzels, and a ton of chocolate. These bars are made just like Rice Krispies treats, except instead of marshmallows, you'll use Milky Ways (or Mars bars for our friends in the United Kingdom). Milky Ways don't contain marshmallows, but rather nougat and caramel, so the resulting mixture is more viscous than that of a typical Rice Krispies treat. To thin out the mixture, @graces_xmas recommends using corn syrup. Just like in a traditional fudge recipe, the corn syrup prevents crystallization and keeps the mixture smooth.
Once the Milky Way Rice Krispies treats are set, you'll cover them with melted chocolate, and decorate them with pretzels, red M&Ms, and white Sixlets, resulting in an adorable Rudolph the red-nosed reindeer design that's a treat for your eyes and your palate. Not only are these Rice Krispies bars as festive as can be, but even better, there's no actual baking required, not to mention they taste pretty delicious, too. Keep reading to follow the full recipe step by step.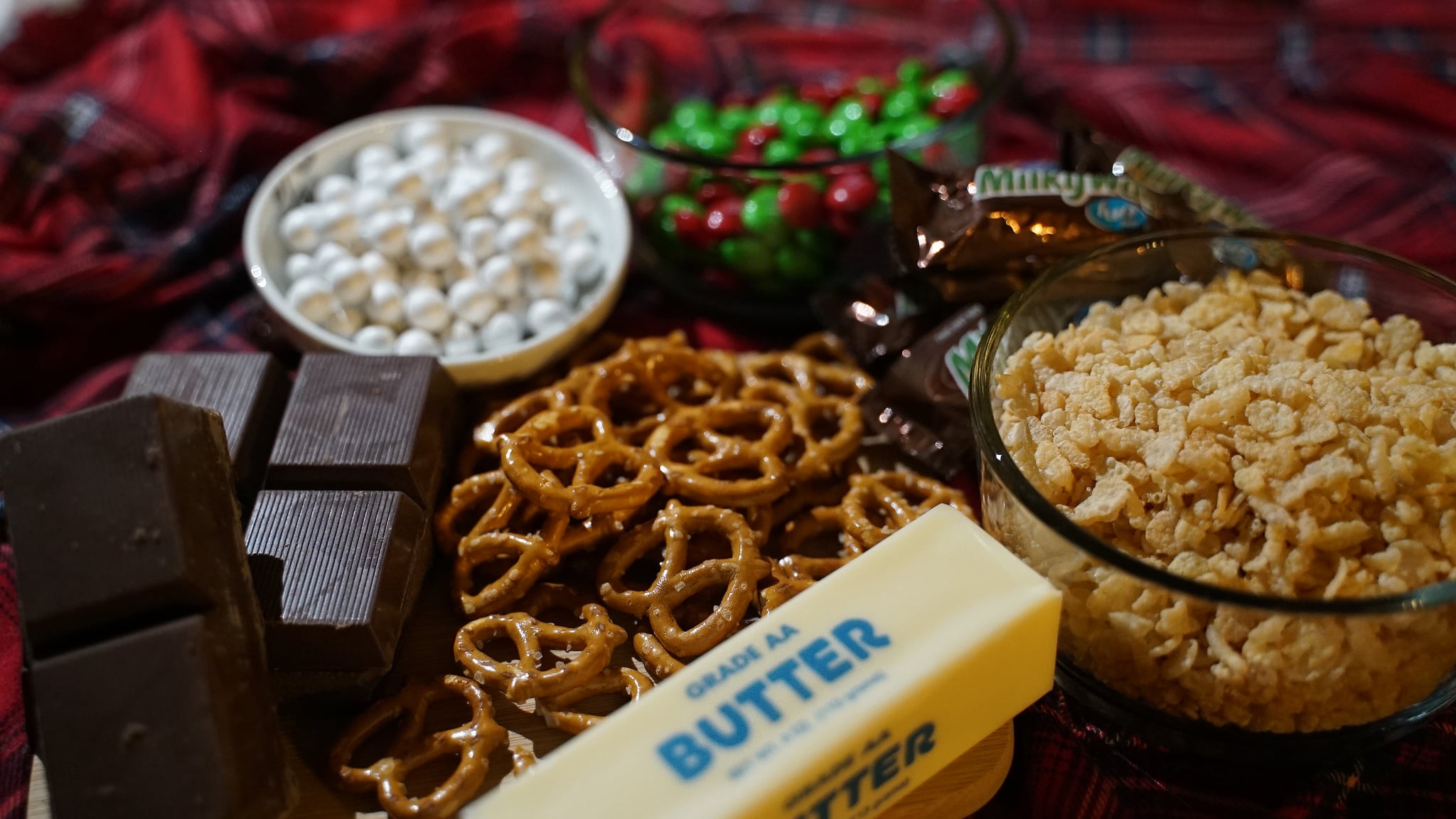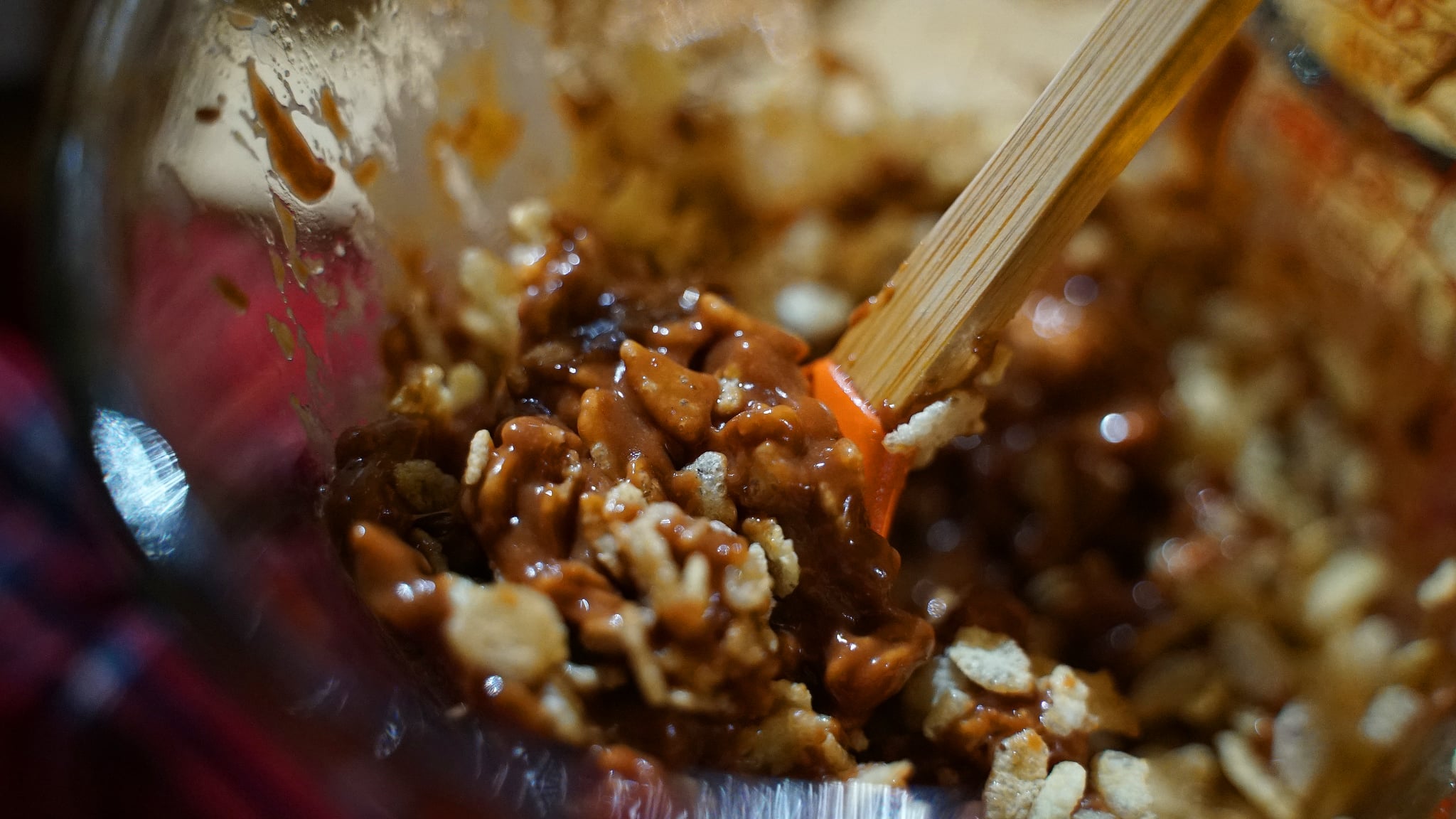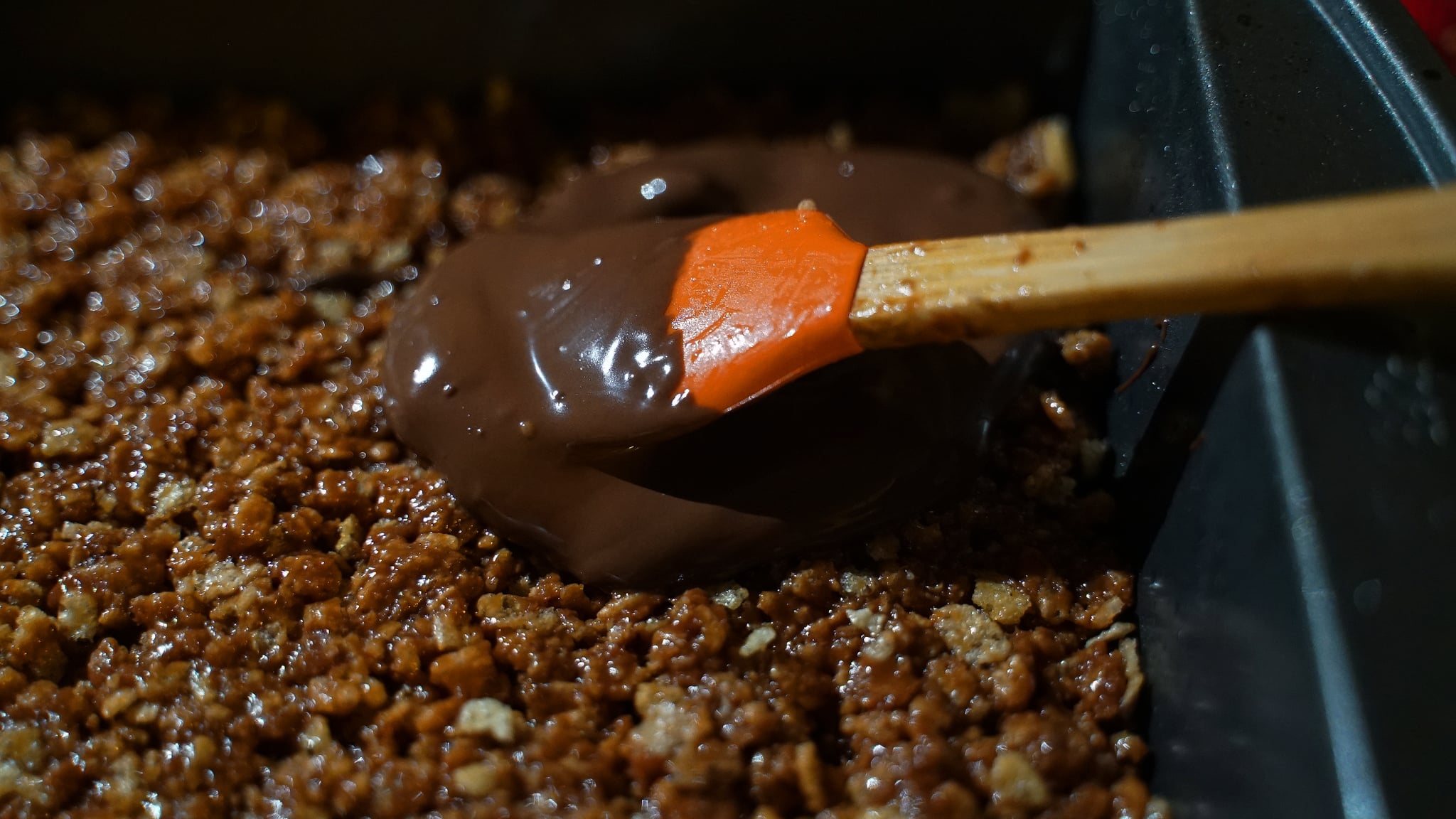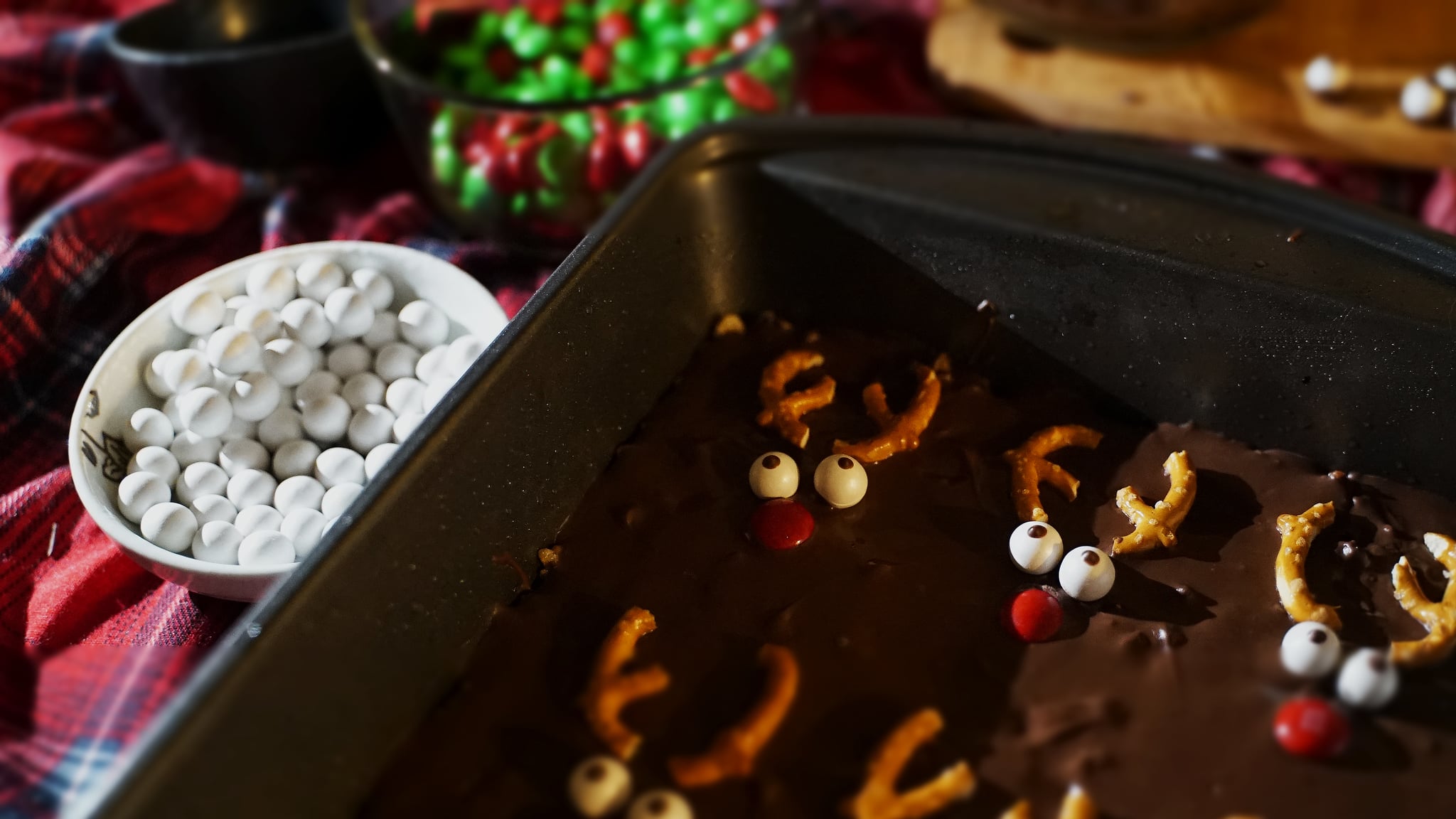 Chocolate Rice Krispies Reindeer Bars
TikTok user @graces_xmas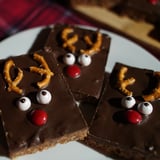 Ingredients
12 fun-size Milky Way bars (Mars bars for our friends in the UK)
1/2 stick unsalted butter
Corn syrup as needed
2 1/2 cups rice cereal (Rice Krispies)
6 ounces baking chocolate
Red M&Ms
White Sixlets (or white chocolate chips)
Mini pretzels
Directions
Roughly chop the Milky Way bars and the half stick of butter, then combine over a double boiler until both are melted. Stir in some corn syrup if it's looking a bit chunky, but feel free to skip this step if it's already smooth.
Fold in the Rice Krispies cereal until it's fully coated in chocolate.
Lightly grease a baking pan, then use a spatula to pack in the cereal-Milky Way combination.
Melt chocolate over a double boiler or at 20-second intervals in the microwave, and spread evenly over the Rice Krispies.
While the chocolate is still warm, decorate with candies and pretzels to create a Rudolph design.
Let the chocolate harden completely, but do not refrigerate or freeze as this will cause cracks. Slice into squares and enjoy!
Information
Category

Desserts

Yield

6 bars

Total Time

29 minutes, 59 seconds
Image Source: POPSUGAR Photography / Kalea Martin