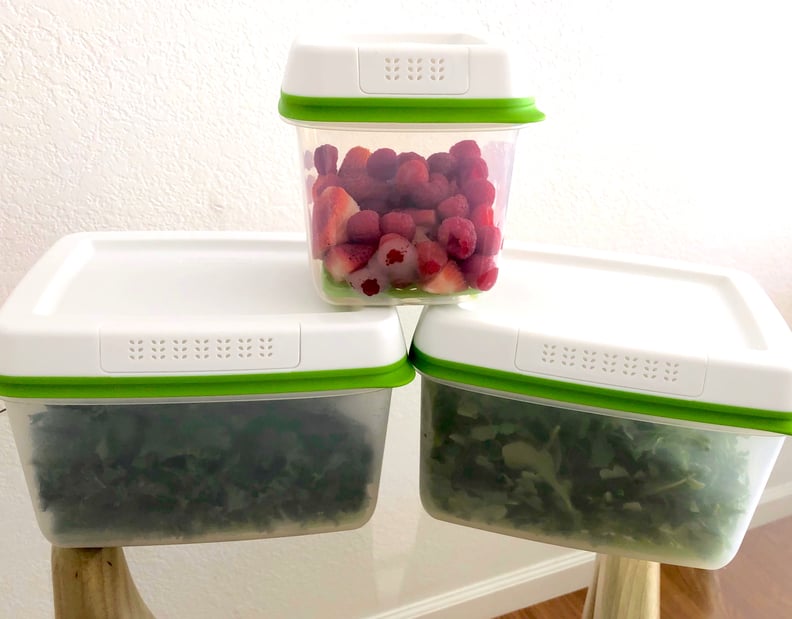 POPSUGAR Photography | Krista Jones
POPSUGAR Photography | Krista Jones
As POPSUGAR editors, we independently select and write about stuff we love and think you'll like too. If you buy a product we have recommended, we may receive affiliate commission, which in turn supports our work.
My fridge is always stocked with fruits and veggies, but I was running into one problem: they would spoil so quickly. To save me from running to the grocery store every other day, I decided to invest in these Rubbermaid FreshWorks Produce Savers ($49), and they've been so helpful.
There are tons of cool produce savers you can buy online, but I decided on this container set because of the reviews. With over 22,000 positive reviews, I can tell you, they were right. These handy kitchen tools have been amazing for me. I eat kale, lettuce, or arugula almost daily, and the larger containers are the perfect way to store them, and they really do last longer! I feel like the leaves are crispy and fresh, not soggy and old.
So what makes them so good? The brand's FreshVent technology helps regulate the flow of oxygen and carbon dioxide, which helps produce stay fresher longer. The best part: the vent never needs to be replaced. Plus, they're dishwasher friendly, so they're even easy to clean. So, what are you waiting for? Keep reading to shop more of the brand's options and stop wasting your fruits and veggies.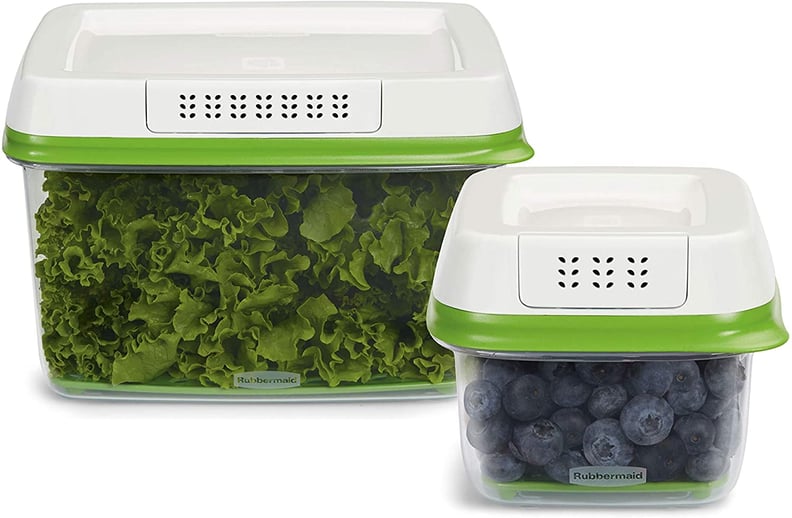 Try Out 2: Rubbermaid FreshWorks Produce Two Piece Set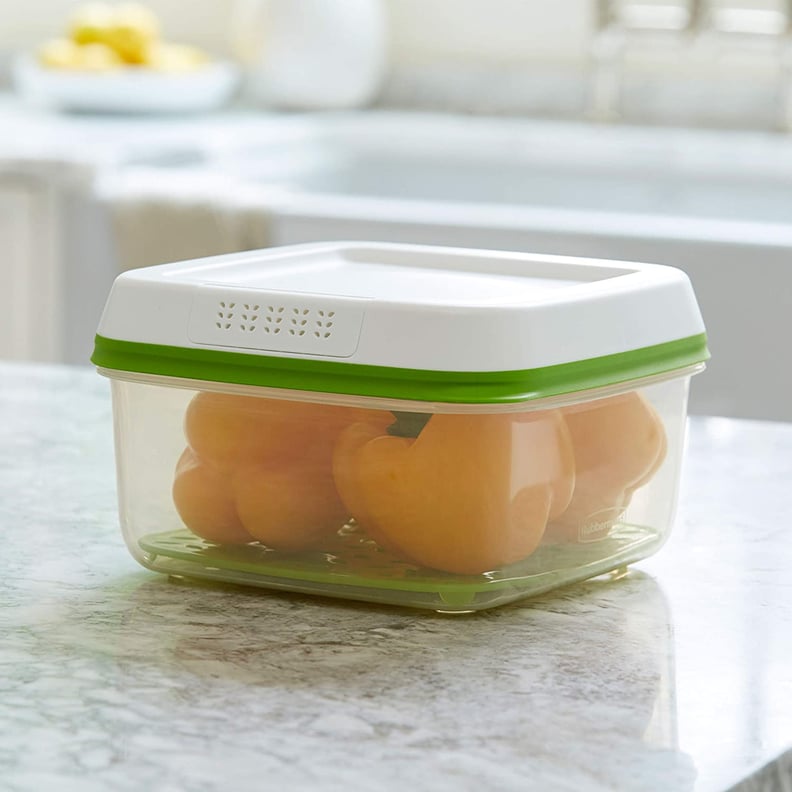 For Larger Items: Rubbermaid FreshWorks Produce Large Square Container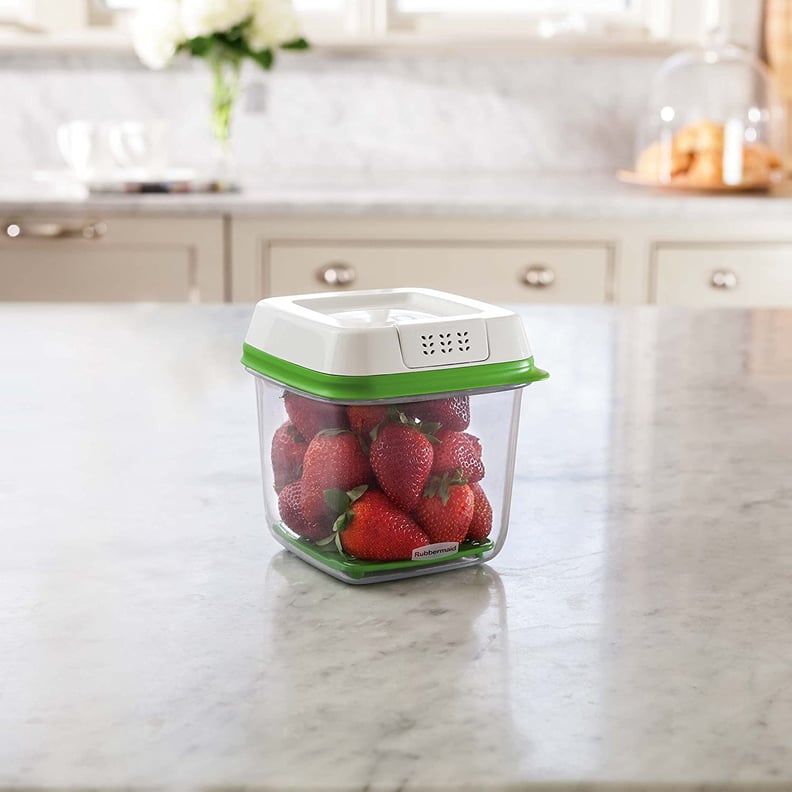 For Berries: Rubbermaid Produce Small Container
Get this 6.3-cup Rubbermaid Produce Small Container ($14, originally $22) for berries and other small items. It'll keep strawberries and raspberries from getting soggy with its smart bottom layer.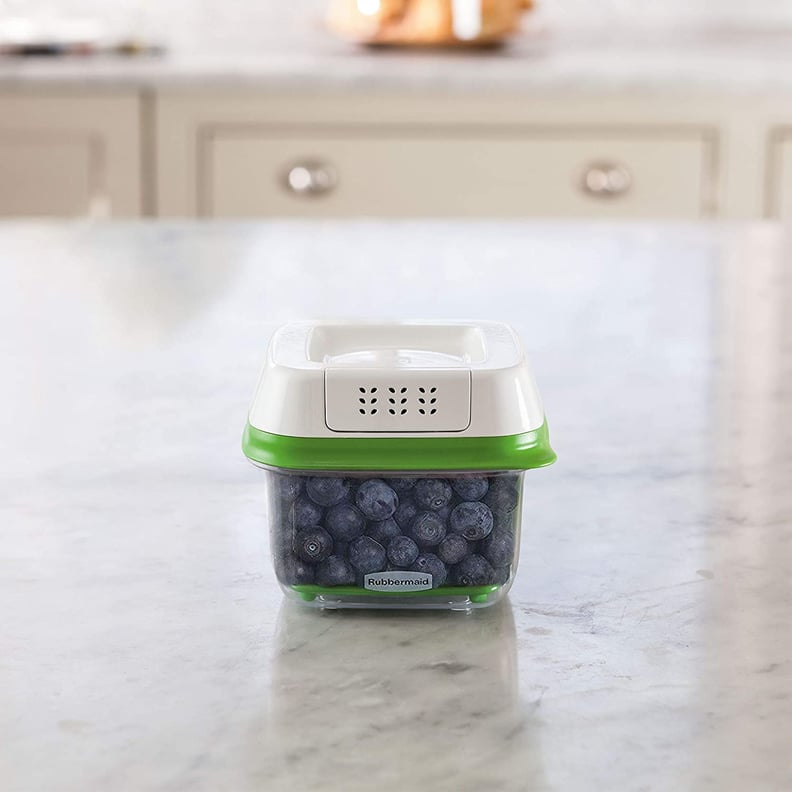 For Snacks: Rubbermaid FreshWorks Produce Small Saver