Slow-Cooker Apple Butter Recipe
An Easy Slow-Cooker Apple Butter Recipe That Makes Your Entire House Smell Like Fall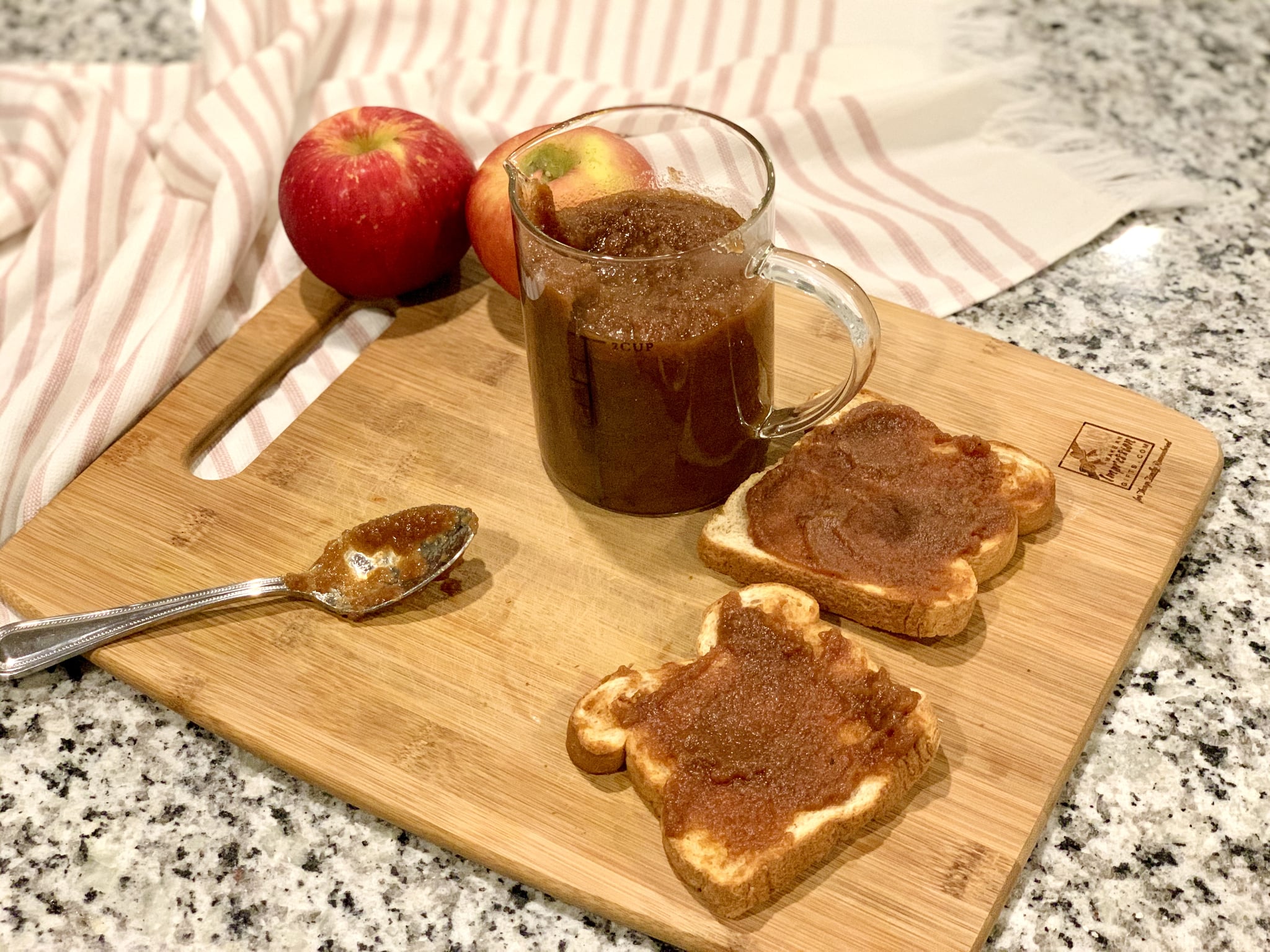 Forget fall-scented candles; I prefer the sweet and spicy aroma of apple butter wafting through my home from the inside of a slow cooker in the kitchen. If you've never had apple butter before, let me explain. It's not real butter — it's a creamy mix of mashed apples, cinnamon and other spices, and sugar, all blended together for one delightful fall topping. It goes amazingly spread on toast, biscuits, scones, muffins, waffles, oatmeal, yogurt, and practically anything else you can think of.
When you make apple butter in a slow cooker, it's like living on a real-life apple orchard, where you will constantly smell that crisp, sweet goodness filling your home. This slow-cooker apple butter recipe by Erin Clarke asks that you let apples cook on high for three to four hours, or low for eight to 10 hours — so you could potentially enjoy the tantalizing apple pie-like scent all day long. Make on chilly mornings to create a cozy kitchen vibe, then store in your fridge or freezer to pull out whenever you want. Details and instructions on how to make slow-cooker apple butter can be found below.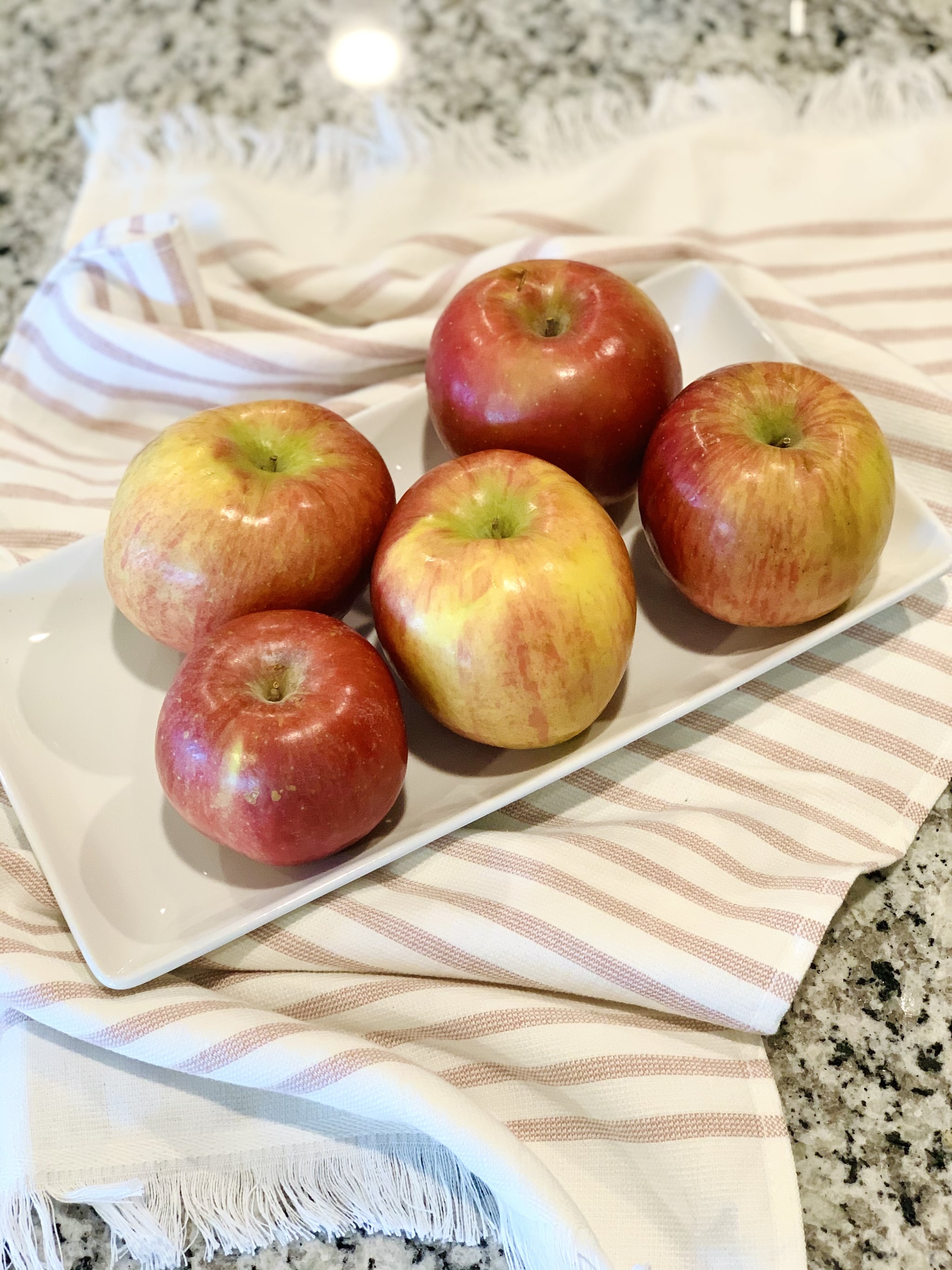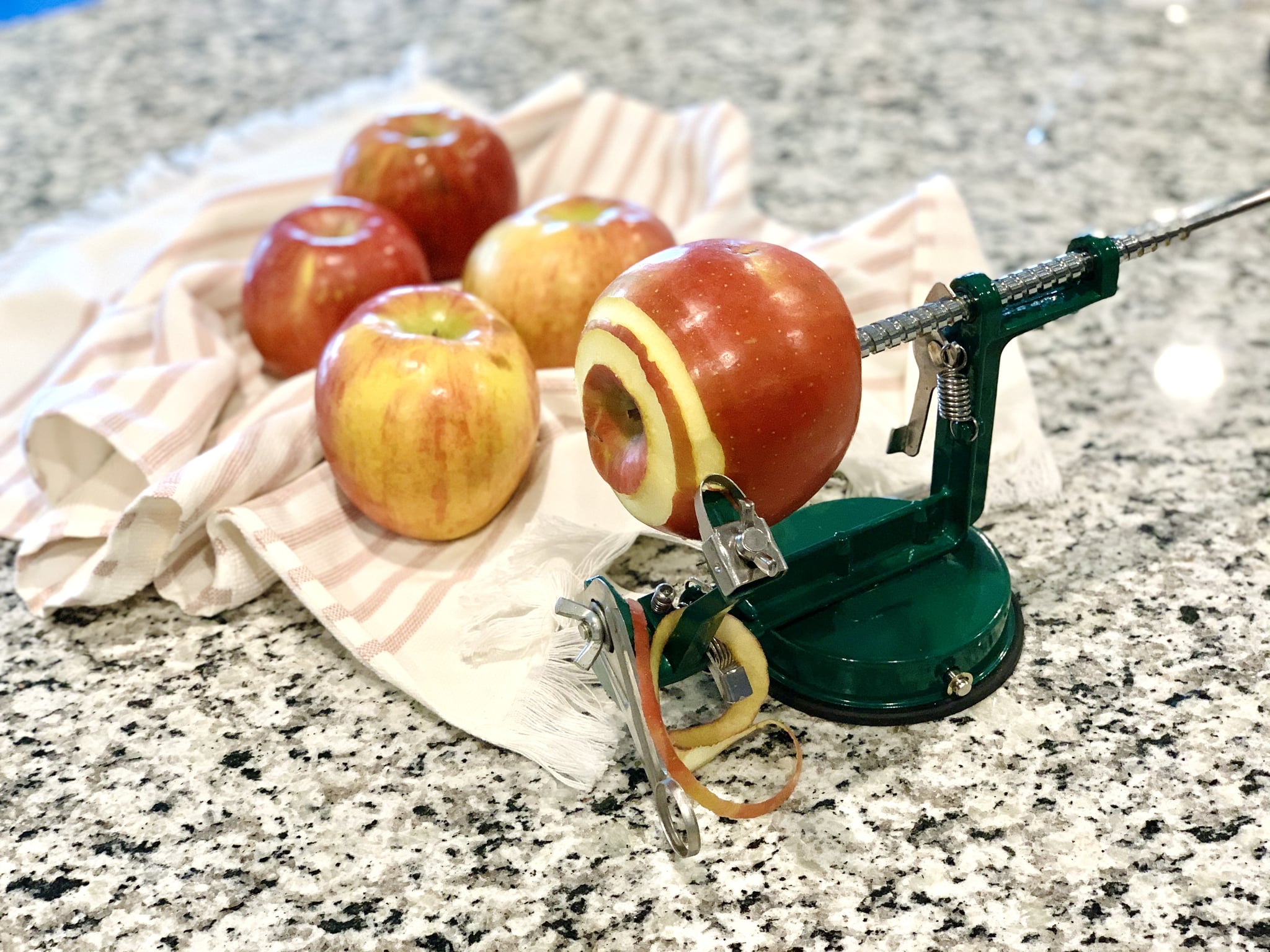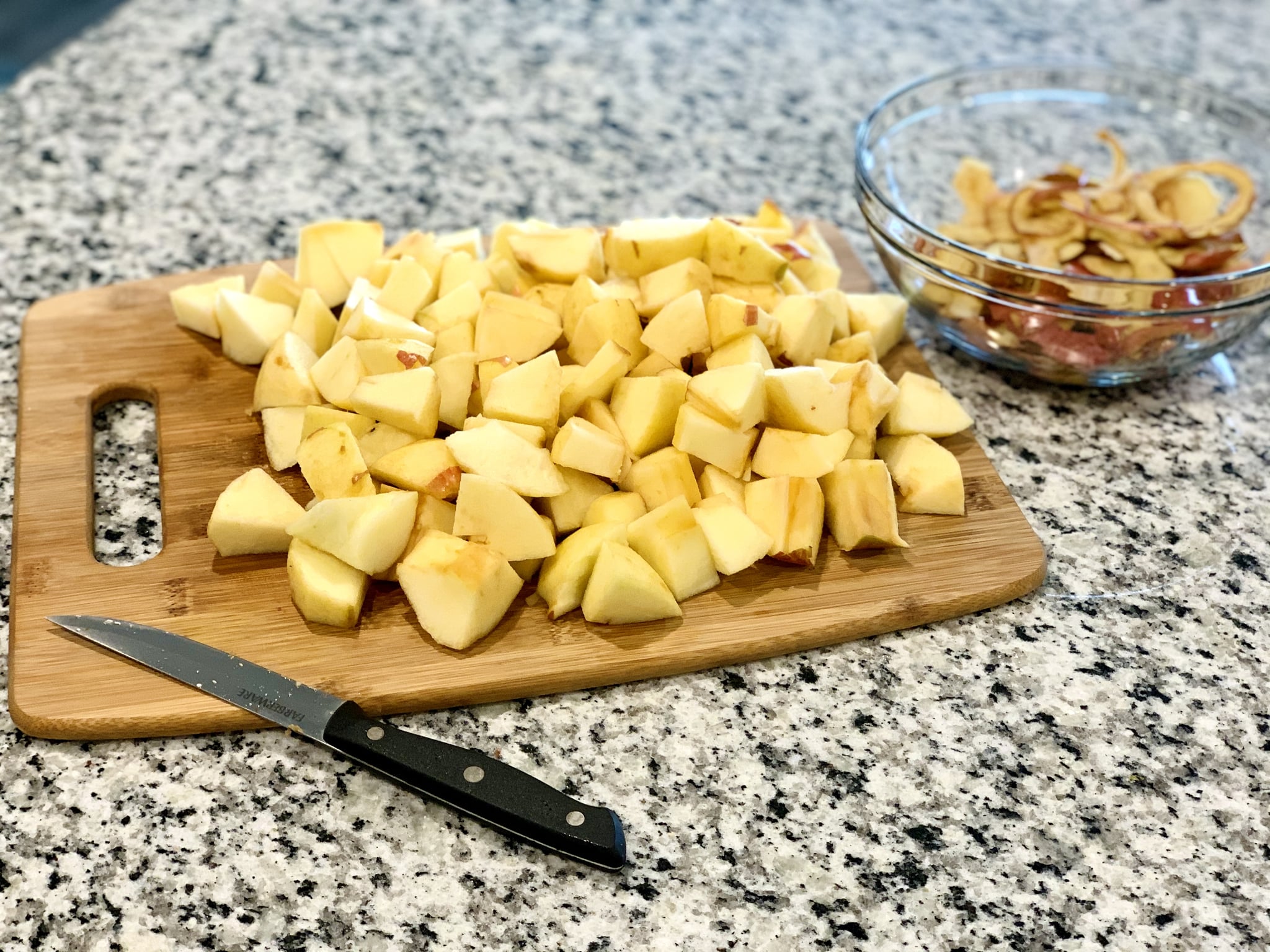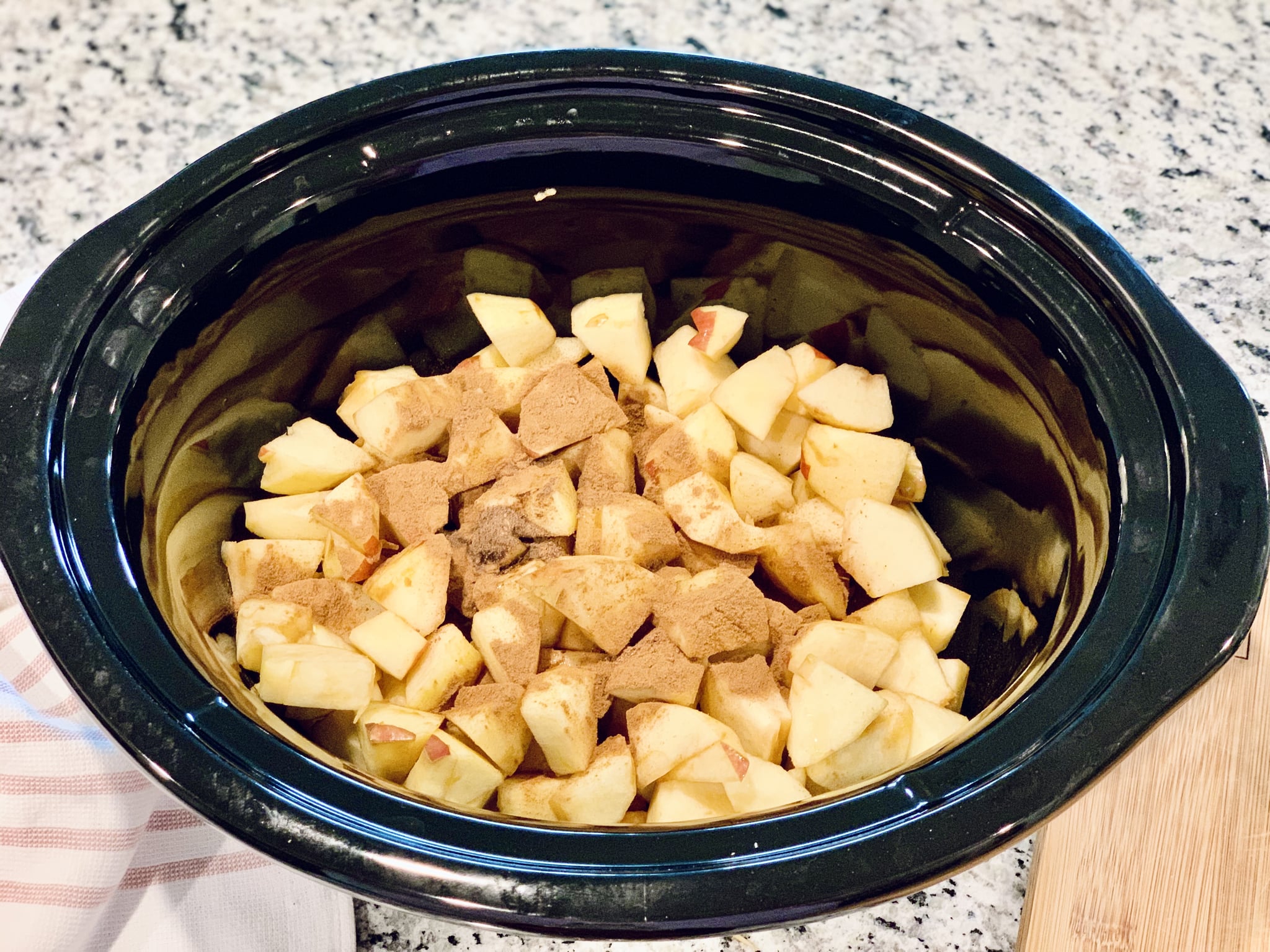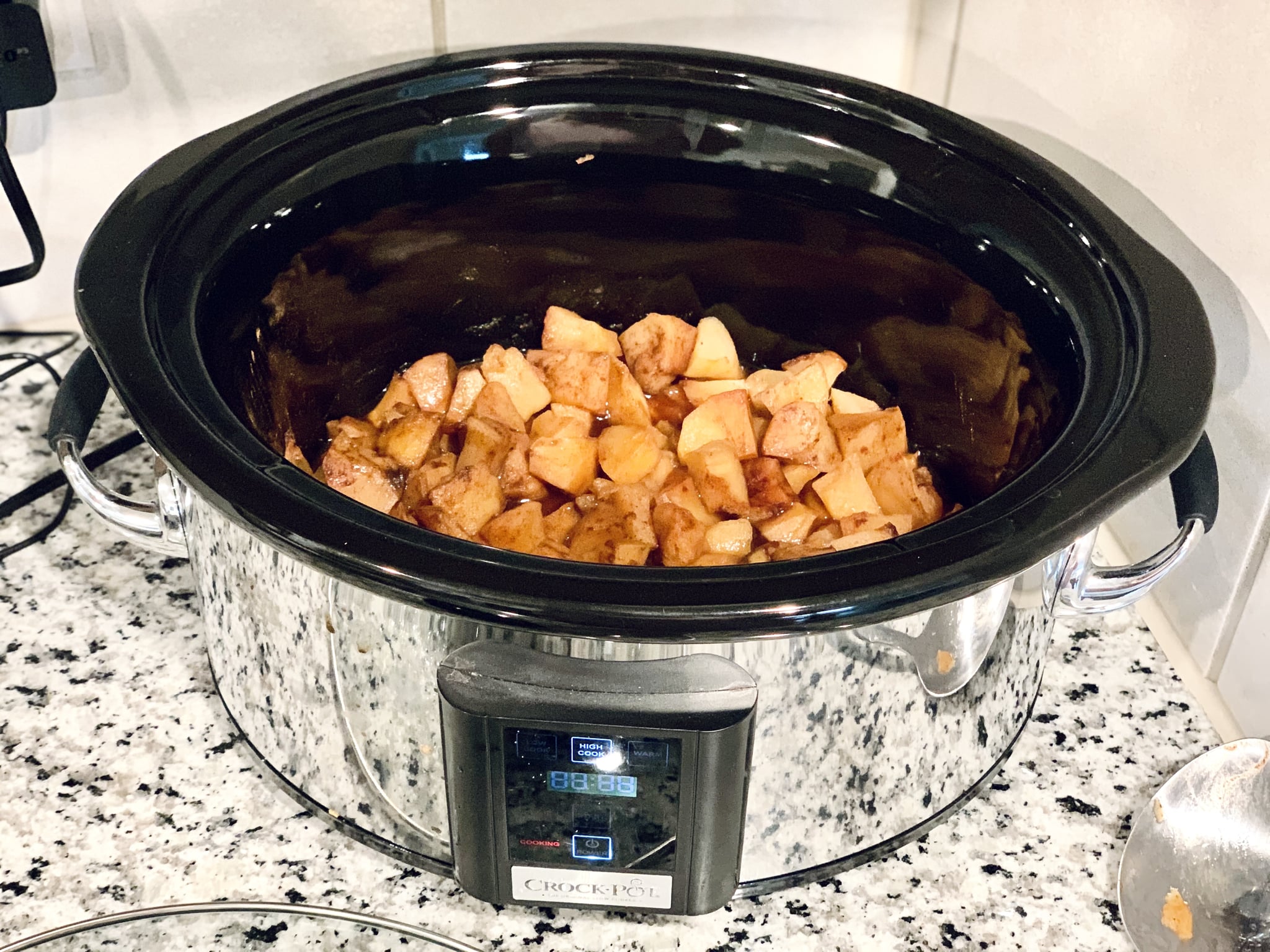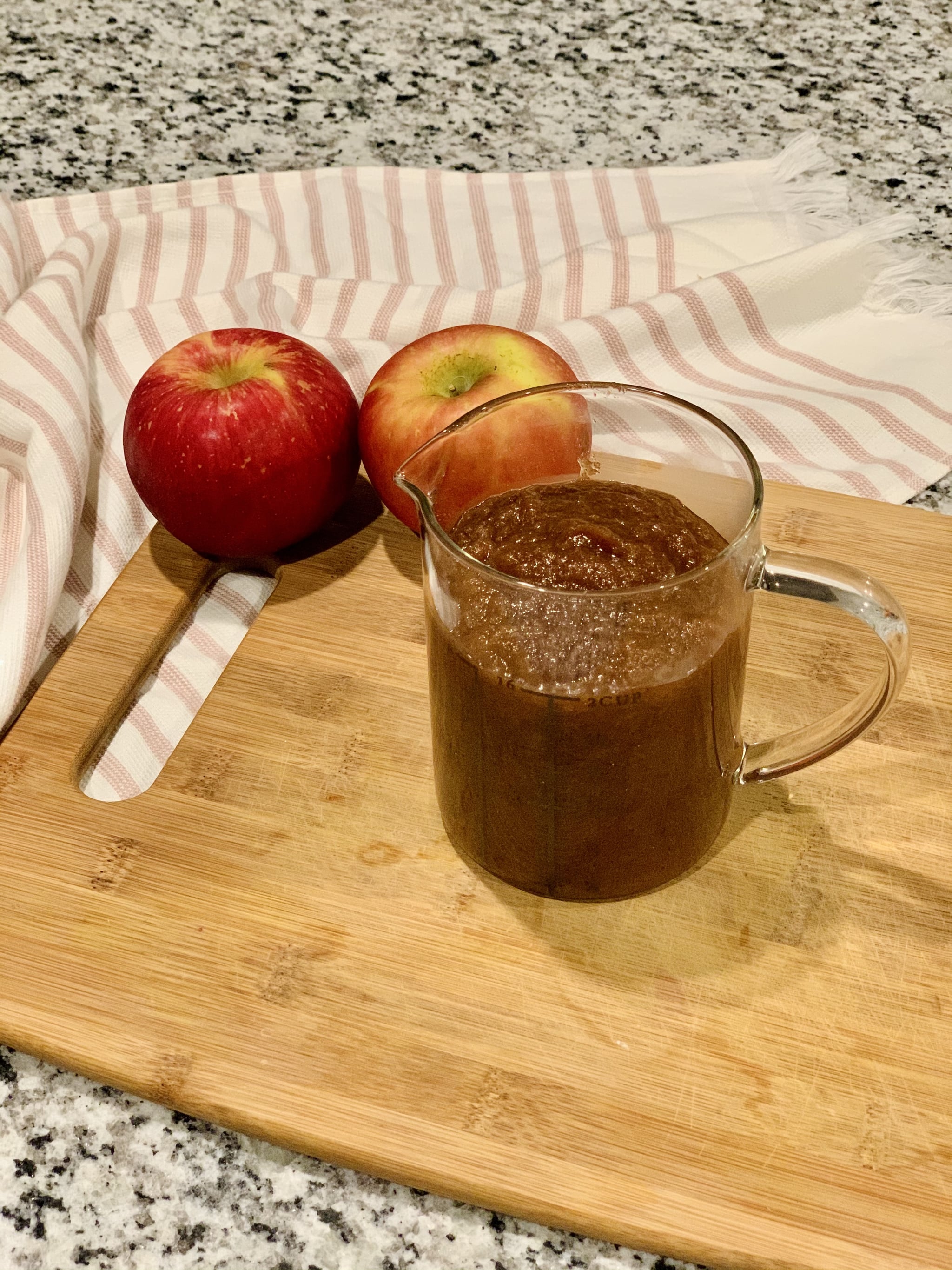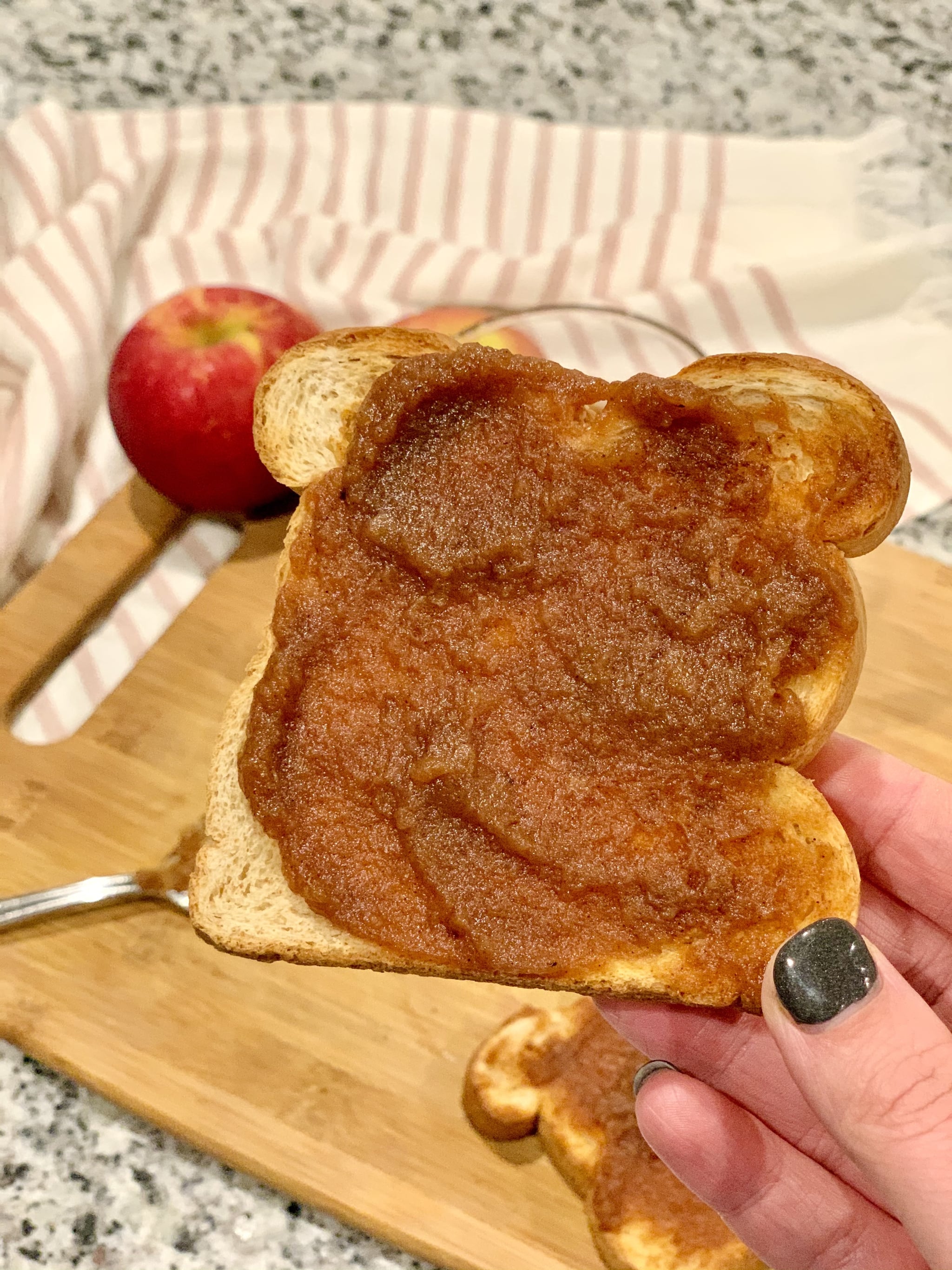 Slow-Cooker Apple Butter
Erin Clarke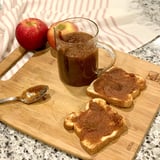 Ingredients
5 large, crisp sweet apples (I used Fuji)
3 tablespoons pure maple syrup
1 ½ teaspoons ground cinnamon
¼ teaspoon ground nutmeg
¼ teaspoon ground allspice
1 teaspoon pure vanilla extract
1 pinch kosher salt
Directions
Peel and core the apples. I used an apple corer and slicer, but you can also use a potato peeler and a knife. From there, chop the apples into 1-inch chunks.
Put all apples in a slow cooker that will hold at least 5 quarts.
Sprinkle cinnamon, nutmeg, and allspice on the apples, then pour maple syrup over the top. Stir together.
Cover your cooker, then cook on high for 3-4 hours or low for 8-10 hours. Apples should be brown and mushy at this point.
Use an immersion blender to smooth apples. It should look a little thicker than applesauce. (Note: If you don't have a handheld immersion blender, just scoop it out and combine in a regular blender, then put it back in the slow cooker.)
Put the slow cooker back on high and let cook for another two hours, uncovered. You should hear it bubble and simmer.
Add vanilla and salt, and more maple syrup if you want.
Scoop up and store in mason jars or tight glass or plastic containers. It will last in the fridge for up to two weeks and in the freezer for several months.
Spread on a pastry, cake, or fruit, and enjoy!
Information
Category

Condiments/Sauces

Yield

2 cups

Total Time

14 minutes, 59 seconds
Image Source: POPSUGAR Photography / Sydni Ellis