Sour Patch Watermelons Vodka Slushie Recipe with Photos
If You Love Sour Patch Watermelons, This Boozy Slushie Will Make Your Candy Dreams Come True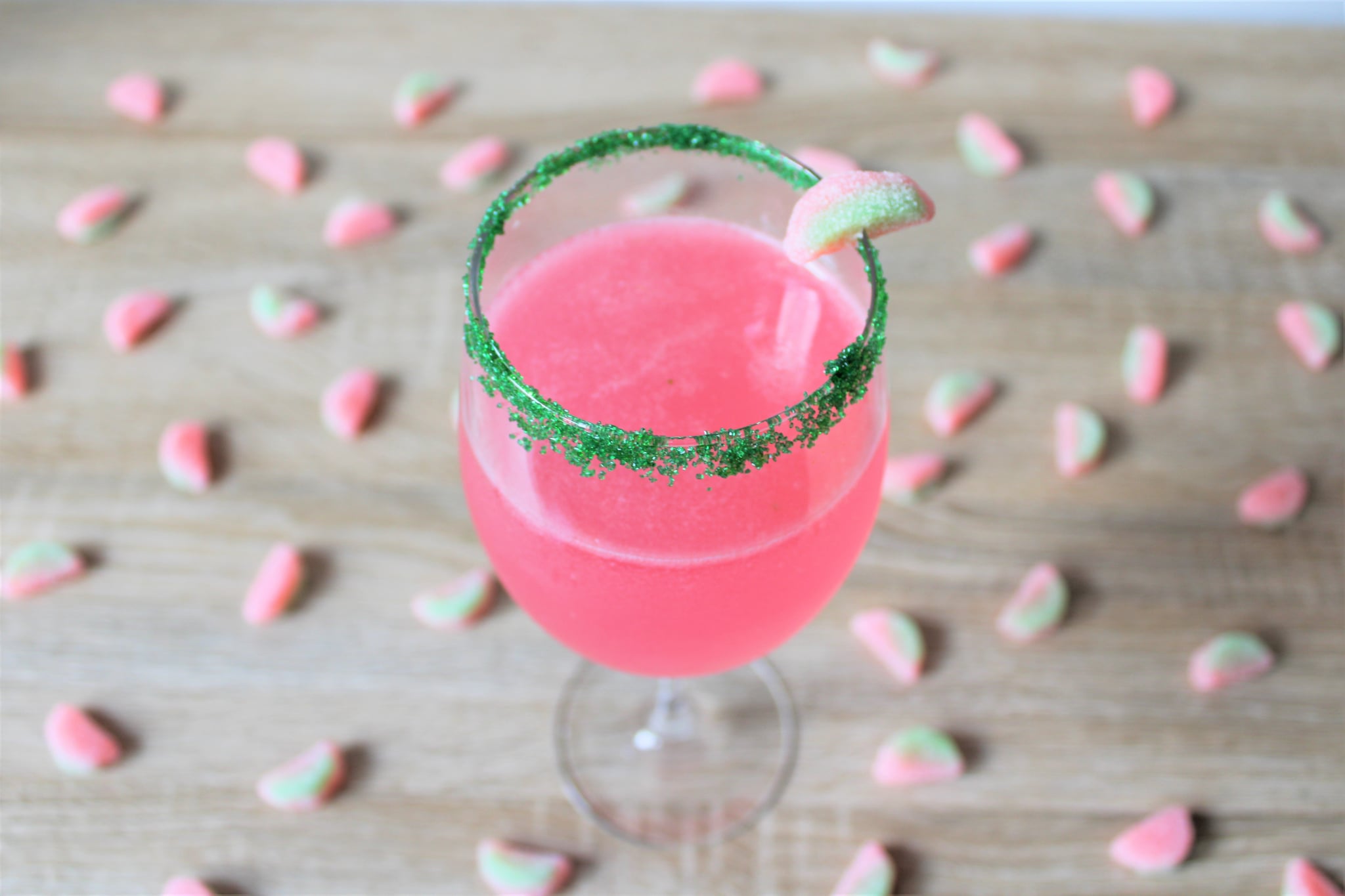 If you're like me, you pick Sour Patch Watermelons over Sour Patch Kids any day of the week. That also means that, like me, you'll be psyched to discover that your favorite sweet and sour candy can be turned into an equally delicious cocktail.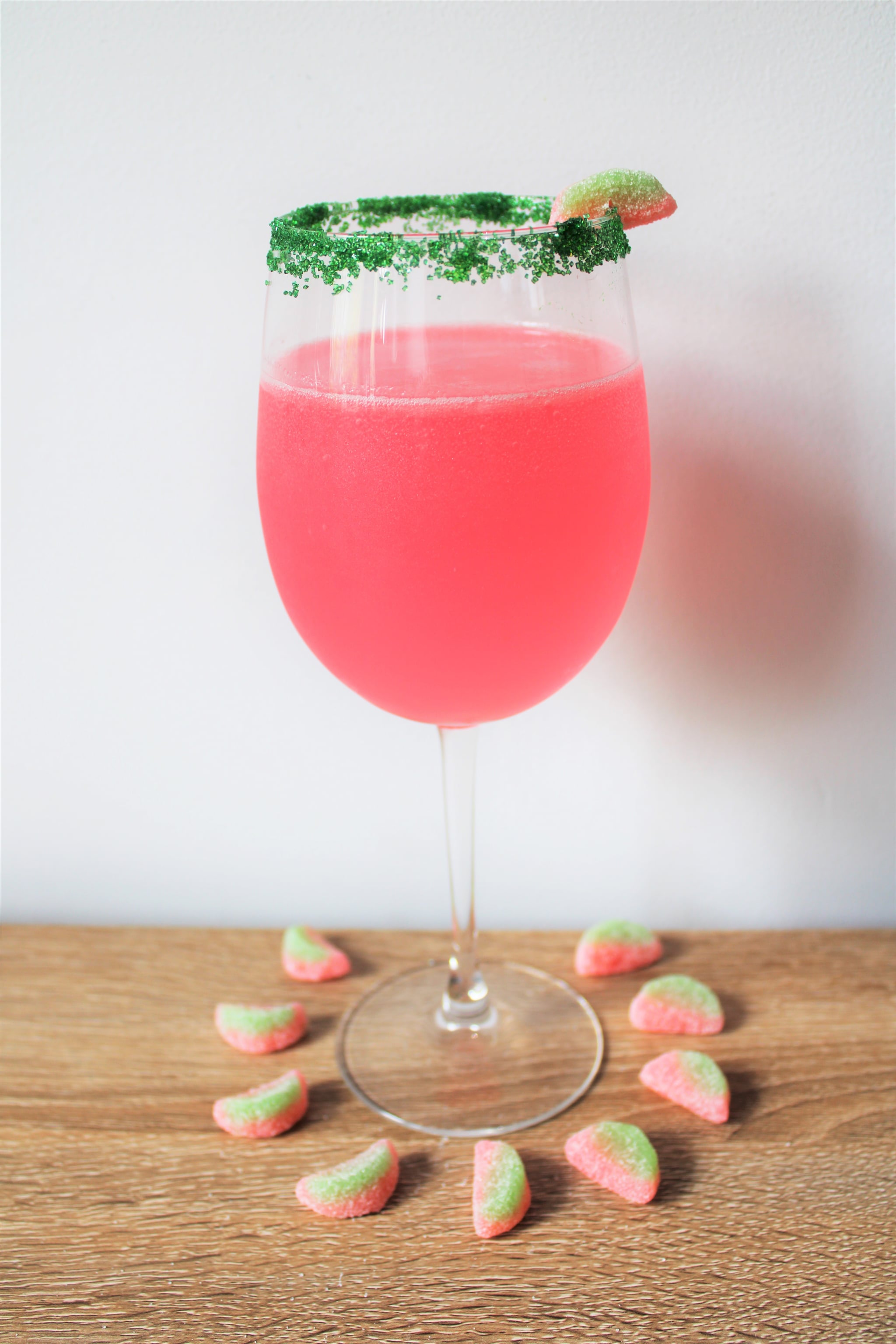 The key ingredient for this recipe is genius: Sour Patch Watermelon-infused vodka. Start by pouring vodka over a handful of Sour Patch Watermelon candies, and let it sit overnight. It should look something like this the next day: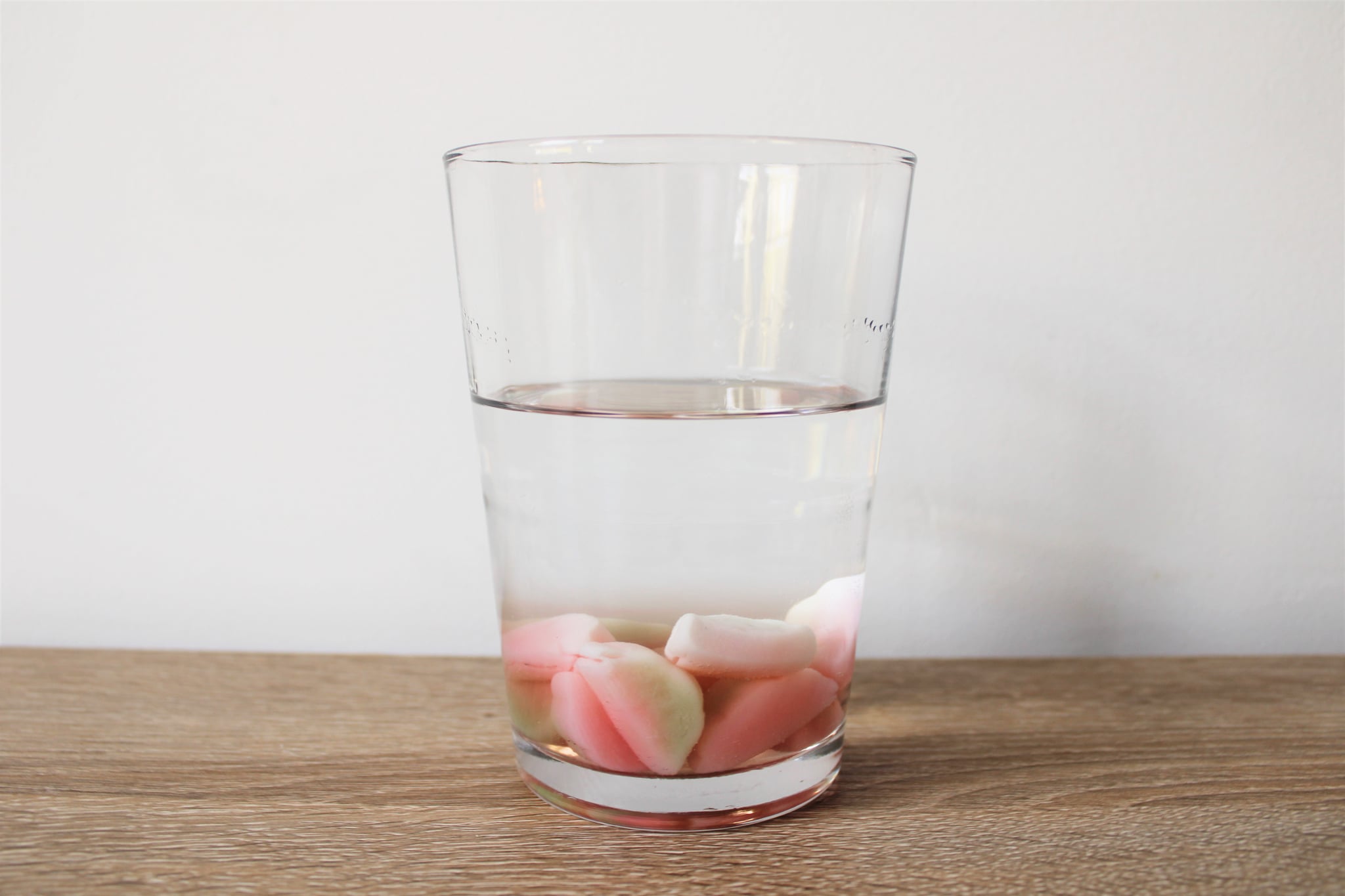 Then remove the candy and blend the vodka with lemonade, ice, and Sprite (I added a drop of pink food coloring to keep things colorful). I only have a miniature blender (small apartment problems, anyone?), so I cut this recipe in half.
After you blend with ice, it should look something like this: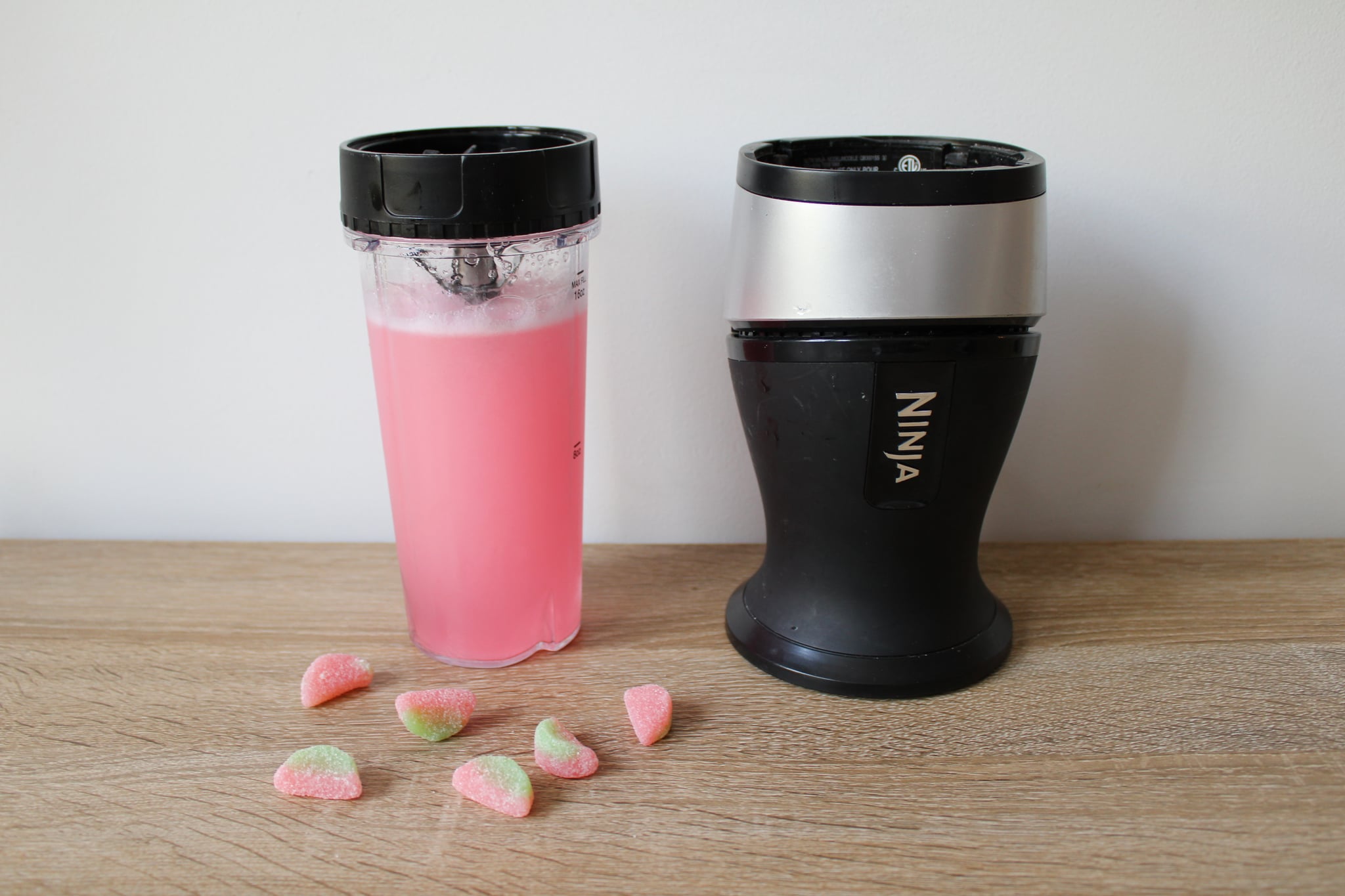 And guess what? You're already done! Just pour into a glass, serve, and enjoy. I also gave my glass a fun green sugar rim for extra color, so feel free to DIY your own or buy pre-made rimmer at the store.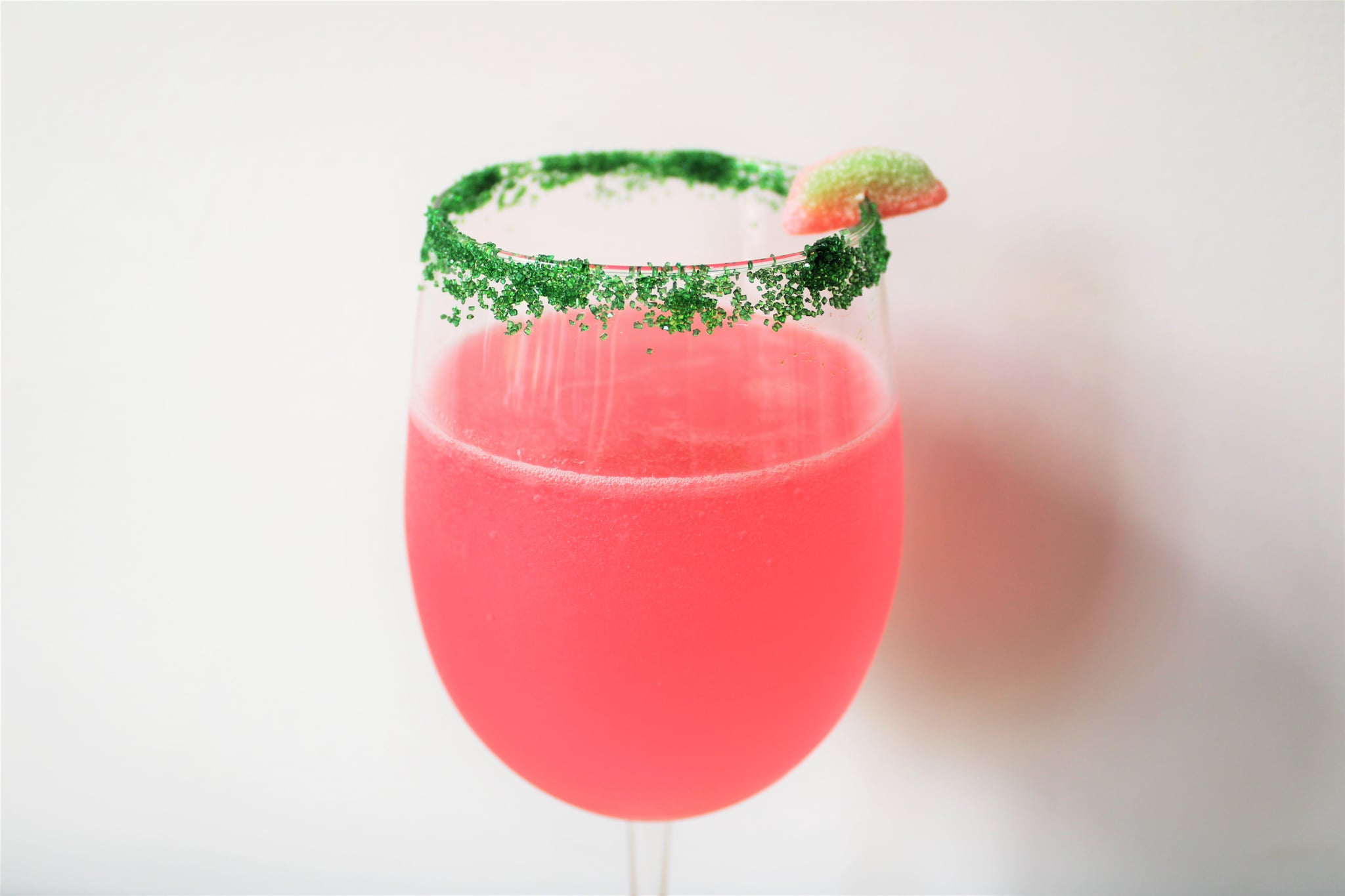 And I know what you're thinking: despite its cute pink appearance, does this drink taste exactly like a Sour Patch Watermelon candy? Between you and me, it comes pretty darn close by nailing the watermelon flavor and the balance of sweet and tart. Between the color and the refreshing taste, it's my new favorite summer cocktail.
Sour Patch Watermelon Slushies
Delish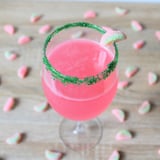 Ingredients
1/4 cup Sour Patch Watermelons
1 cup vodka
1 cup Sprite
1 cup lemonade
1 cup ice
Pink food coloring (optional)
Green-colored sugar rim (optional)
Directions
Combine the Sour Patch Watermelons and the vodka in a mason jar or drinking glass that you can cover. Cover and let sit overnight.
Remove the candies from the infused vodka. Combine the vodka, Sprite, lemonade, ice, and food coloring (if using) in a blender, and blend to combine.
Add the sugar rim to your glass (if using), and serve and enjoy your new favorite refreshing summer treat!
Information
Category

Drinks

Yield

2 drinks

Total Time

9 minutes, 59 seconds
Image Source: POPSUGAR Photography / Kaley Rohlinger