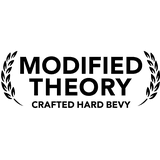 We've partnered with Modified Theory to introduce you to a new way to drink. This tart and sparkling hard bevy is low in sugar, made from natural ingredients, and inspired by craft cocktails. Cheers to that!
Just because a trend was so hot for Fall doesn't mean its appeal will last until Spring. After all, Spring is the season of rebirth — and the return of warmer weather and fresh produce puts consumers in the mood to try something new.
This time of year, we're seeing a whole new crop of food and drink trends ascending in popularity. Whether you're always trying to up your hosting game or need inspiration to shake up your meal prep routine, these trends have something for everyone. Read on to discover the ingredients, flavors, and beverages you need to taste test this Spring.