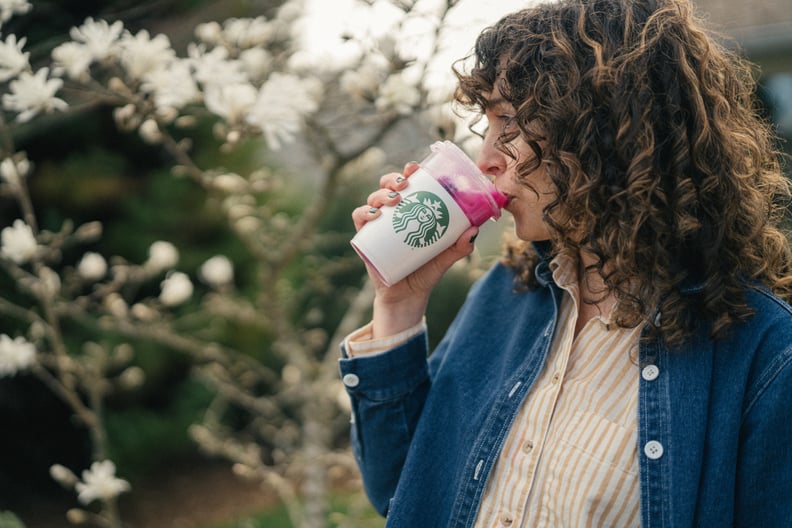 Starbucks
Starbucks
A new trial program will help Starbucks address its single-use plastic problem. Ahead of Earth Day, the coffee chain announced its new Borrow a Cup program, which incentivizes customers to receive their drinks in a reusable cup that will later be returned, sanitized, and put back into circulation. The program is currently only being tested in five Seattle stores until May 31, but it hopefully signals additional changes to come.
How will the Borrow a Cup program work? While ordering in person, at a drive-thru, or via the Starbucks app, customers will pay a $1 refundable deposit to receive their drink in the specially designed reusable cup. Upon their next visits, customers are then expected to scan and drop the same reusable cup in a contactless return kiosk located in the lobby or by the drive-thru so that it can be professionally cleaned. The $1 will be added back to their Starbucks Rewards account, along with 10 bonus Stars.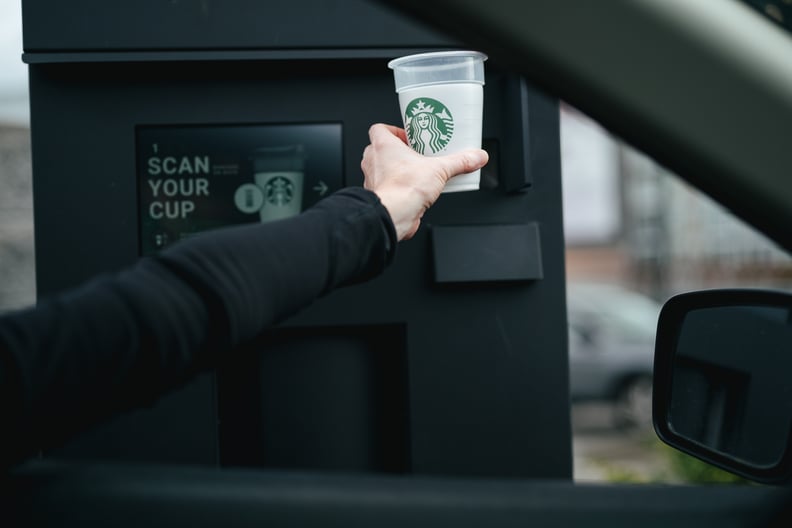 For customers who may not want to leave their home to return the reusable cup, Starbucks has also partnered with the pick-up service Ridwell. Existing customers will simply need to drop the cup in the bin at their front door, and Ridwell will take it from there.
The program stems from Starbucks's goal to cut its waste in half by 2030. It also comes right after Starbucks Korea announced plans to completely eliminate its single-use cups by 2025. "We understand the interdependency of human and planetary health, and we believe it is our responsibility to reduce single use cup waste," said Chief Sustainability Officer Michael Kobori in a statement. "We will lead the transition to a circular economy."