Strawberry Skittles Bomb Daiquiri Recipe and Photos
Drink the Rainbow When You Make This Strawberry Skittles Bomb Daiquiri Infused With Candy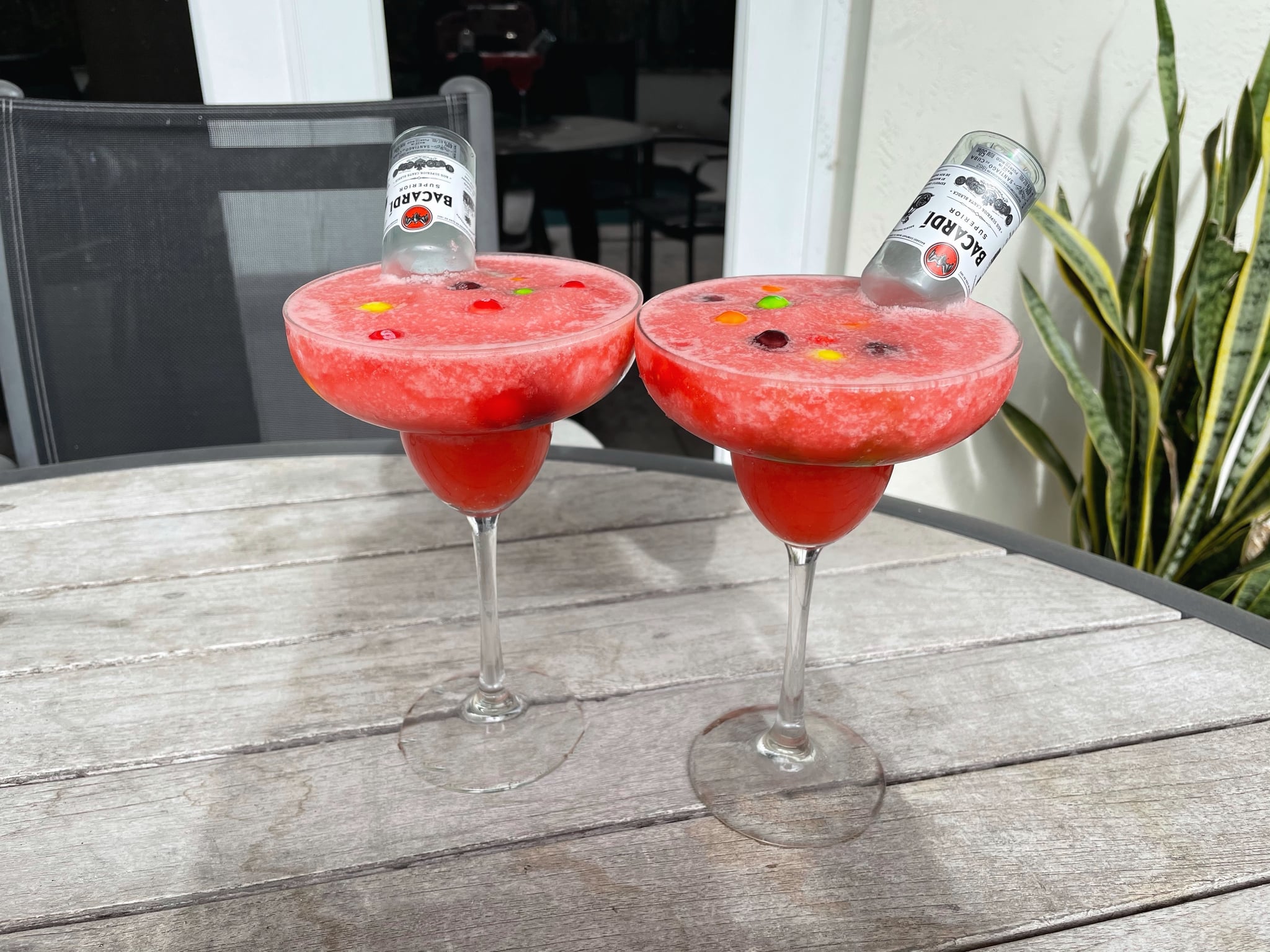 If you're as obsessed with Skittles as I am, you know there's no bad way to eat them. From adding them to popcorn (it's delicious, trust me) to putting them in cookies or fudge to just snacking on them straight out of the bag, the fruity candy always hits the spot. In fact, the flavors are so good that they also work in cocktail form! If you're still not sold, let me introduce you to this Strawberry Skittles Bomb Daiquiri.
The perfect drink for lounging by the pool during the summer, to summon warmer weather in the winter, or as a just-because treat, you'll want to make this daiquiri on every day that ends in y. It's easy, too: just combine two flavors of rum, a strawberry mixer, and Skittles, and you have one of the best frozen drinks you'll ever try. It's sweet but not so sweet that you could only have a few sips — I'm talking finishing a glass very quickly and asking for more. I personally love how it takes me back to my childhood but still has an adults-only twist. And the addition of Skittle pieces to the final drink is the perfect finishing touch. Enjoy!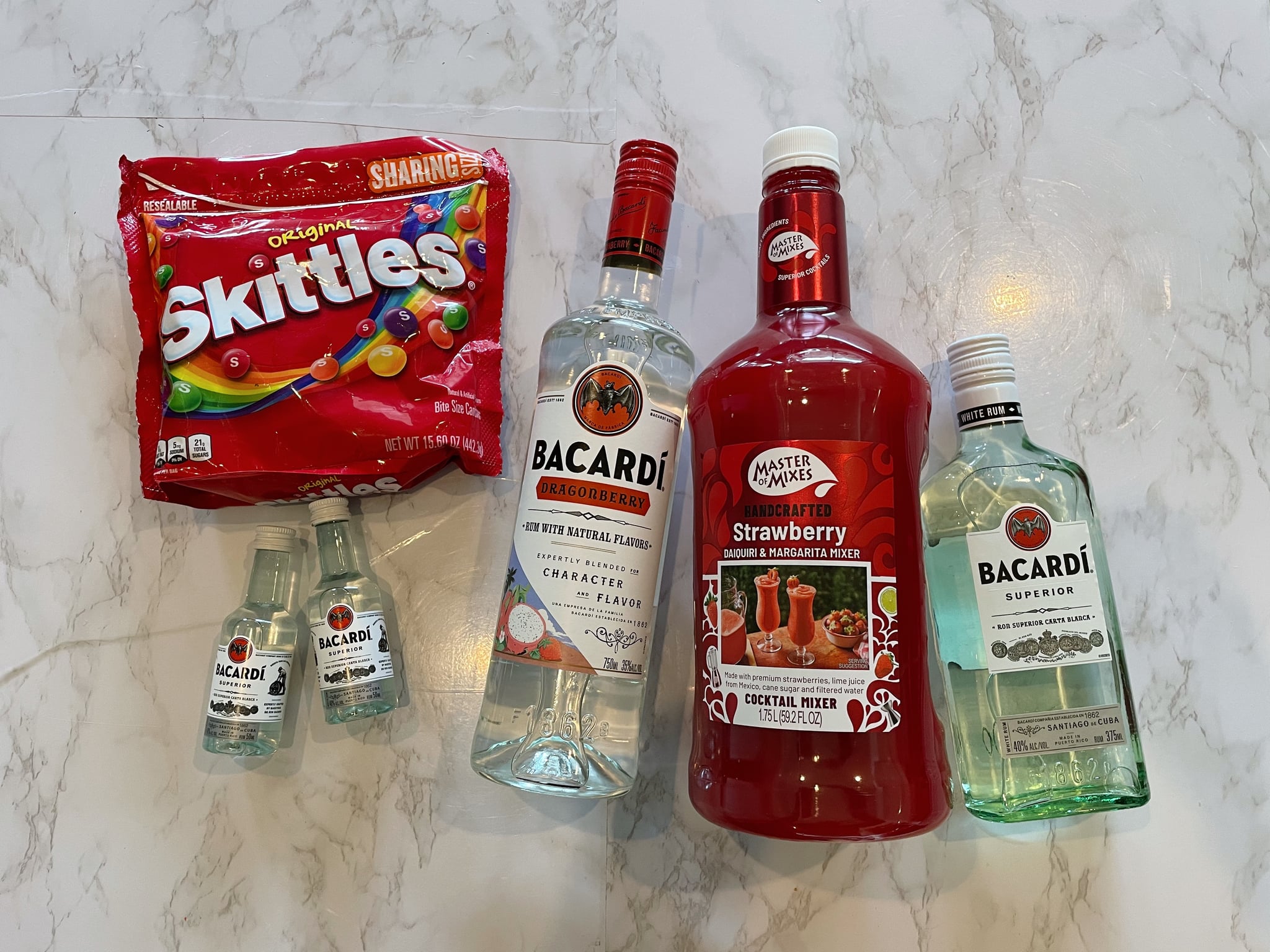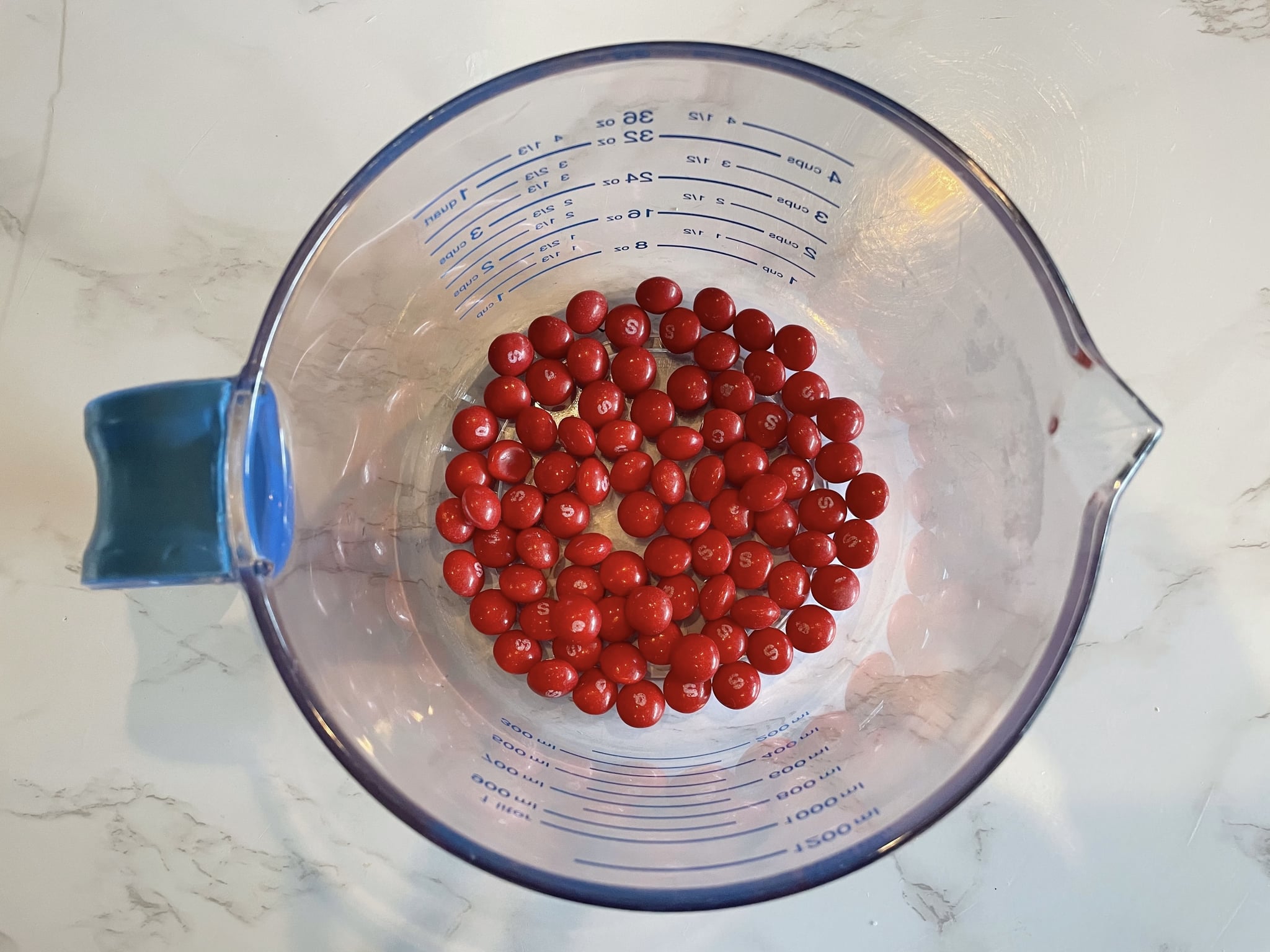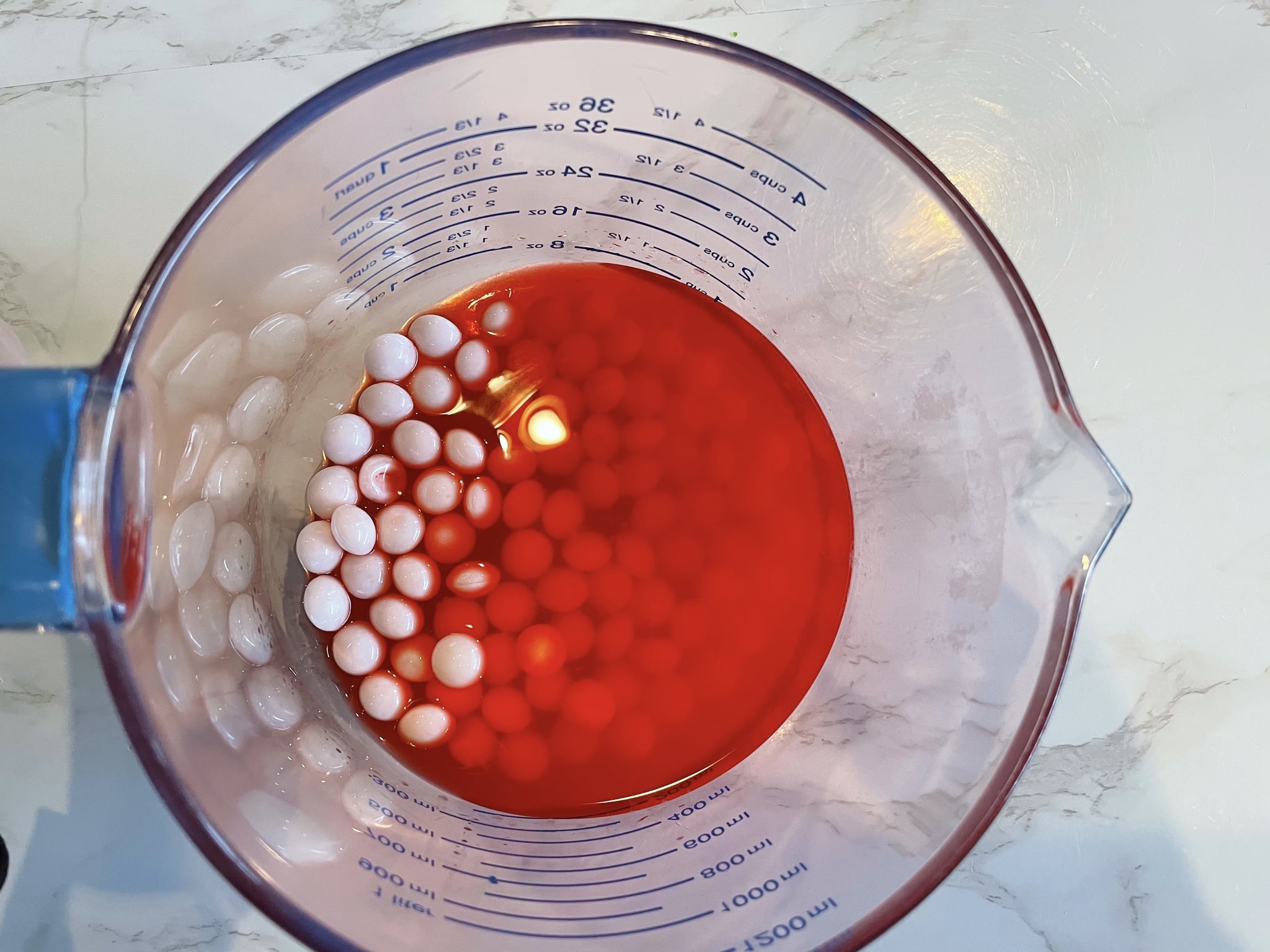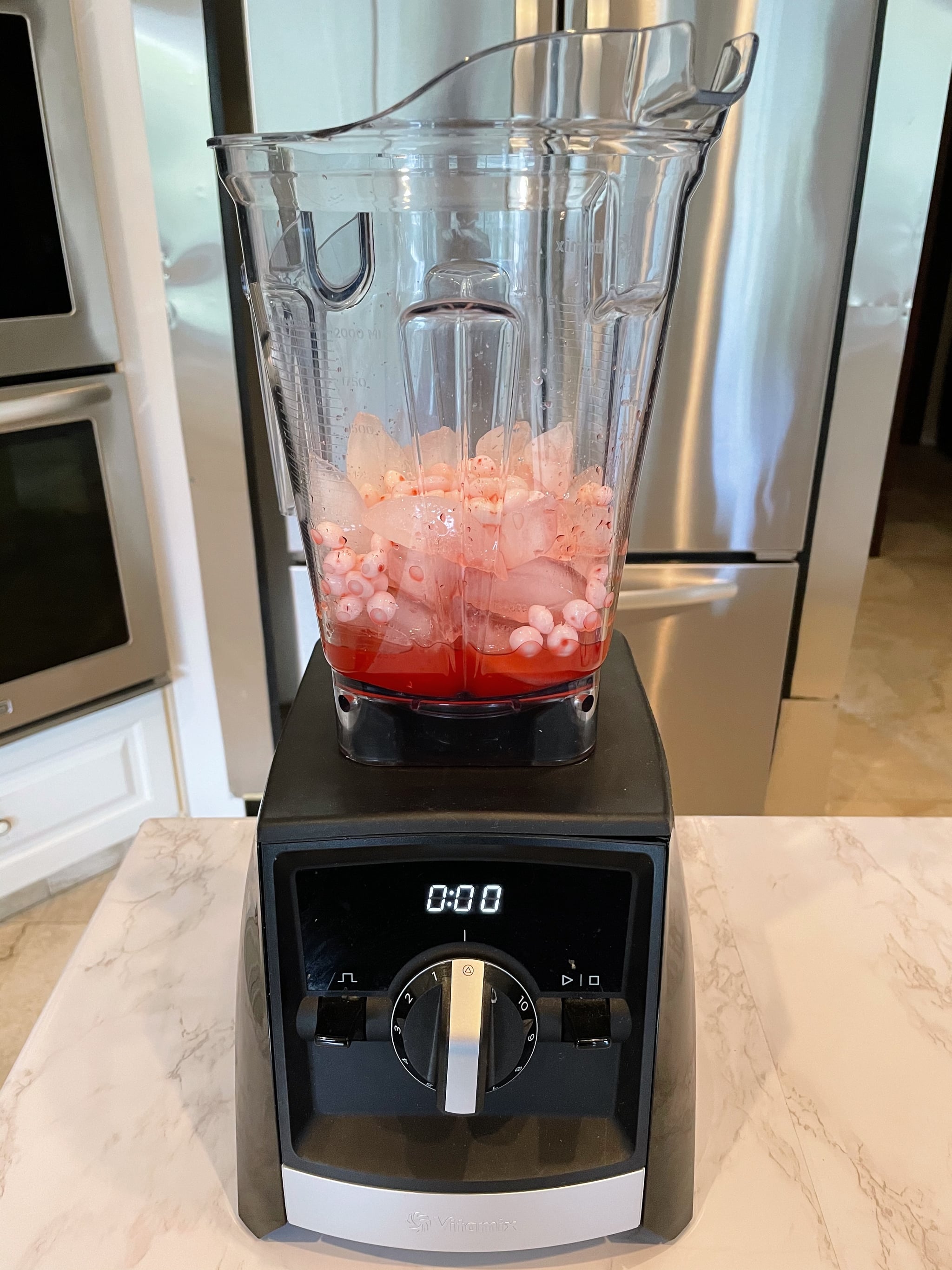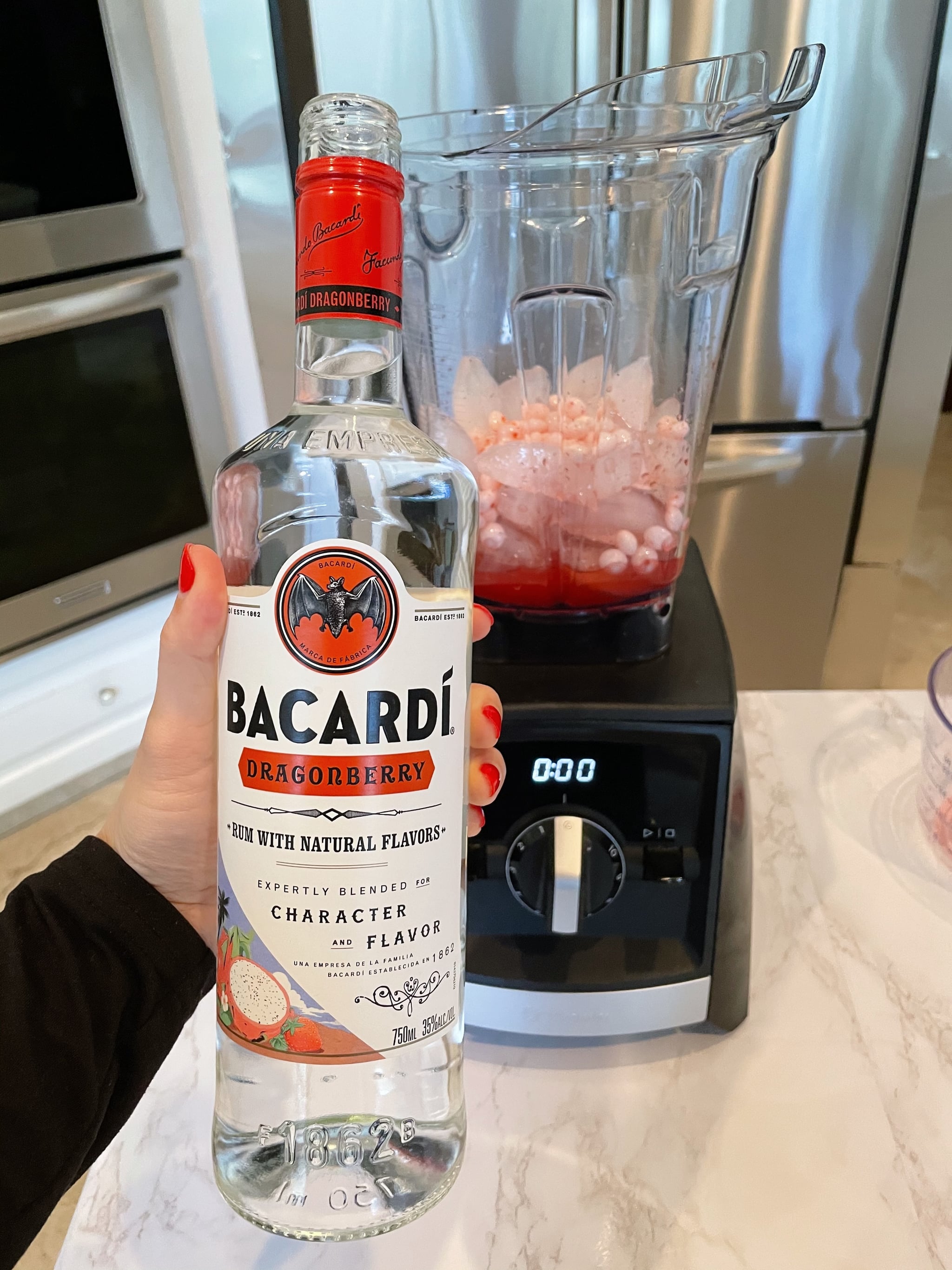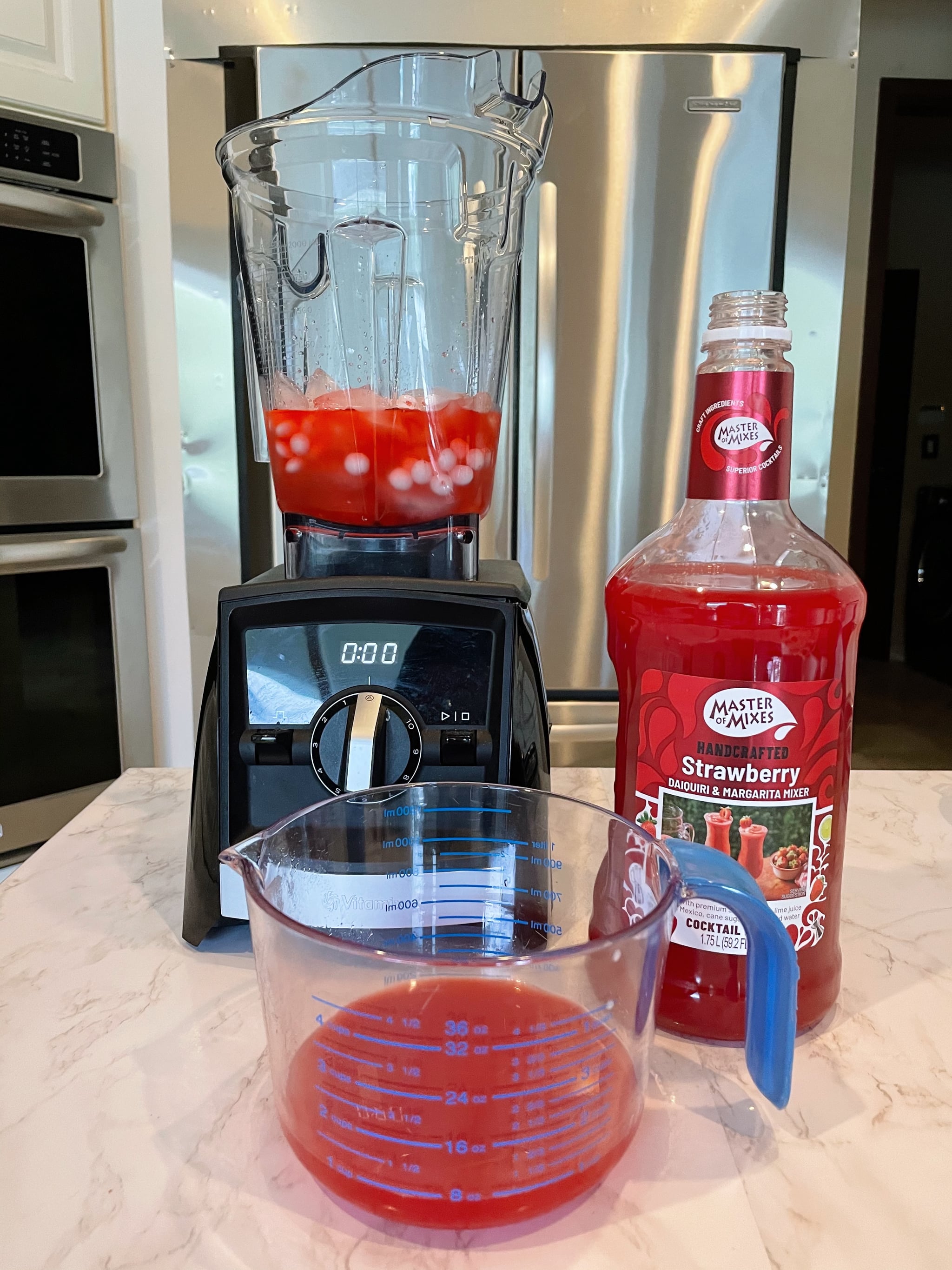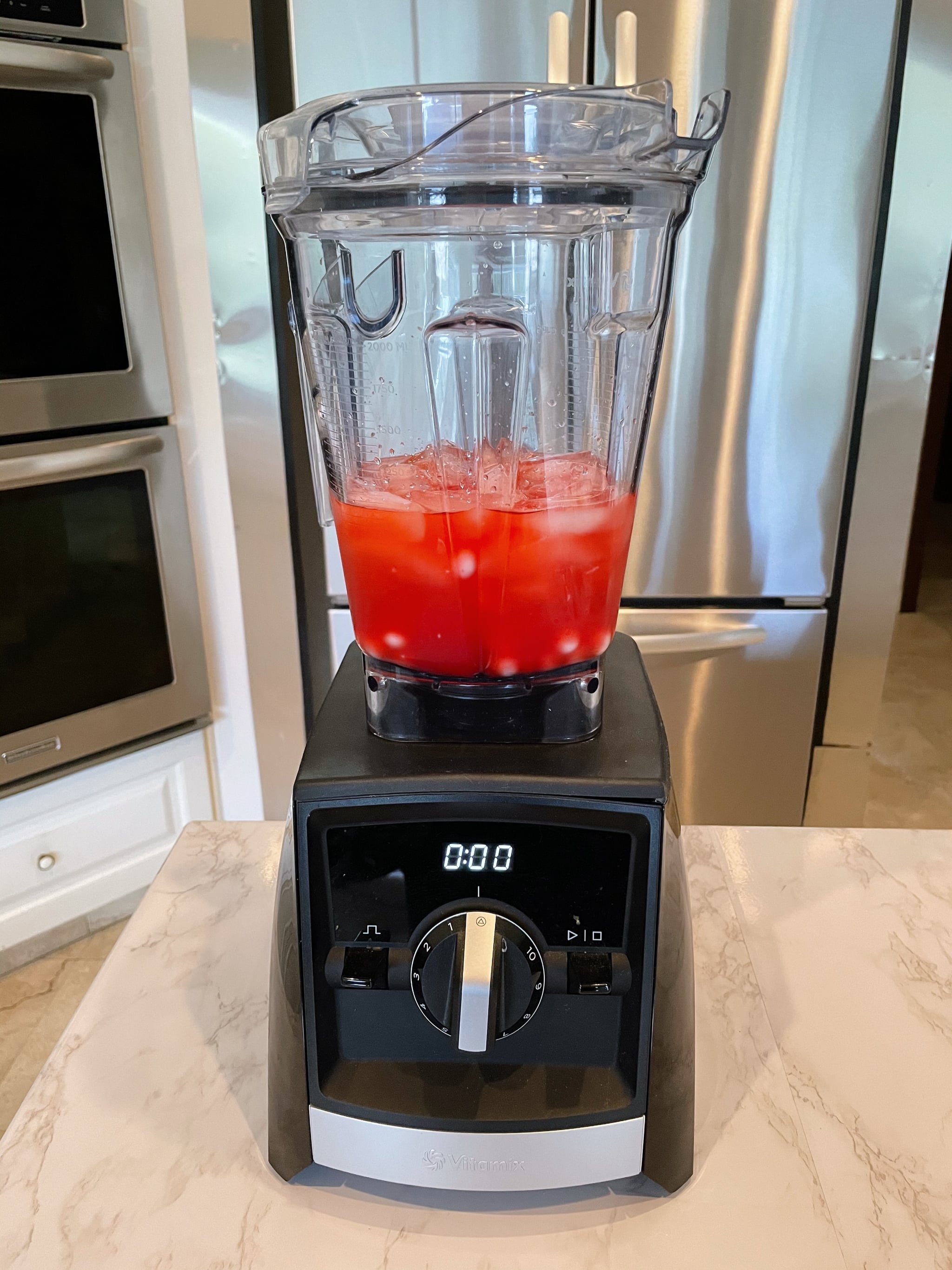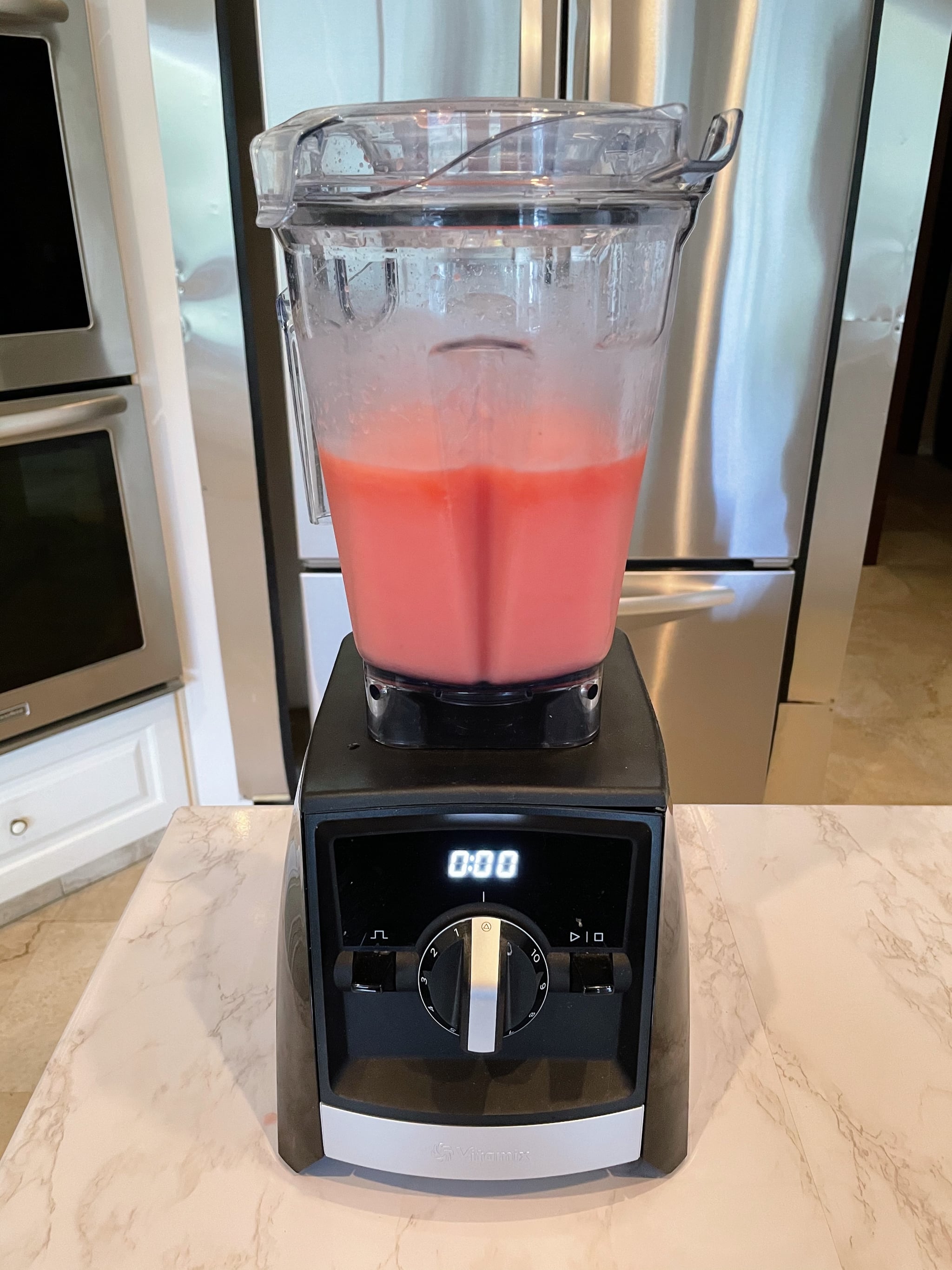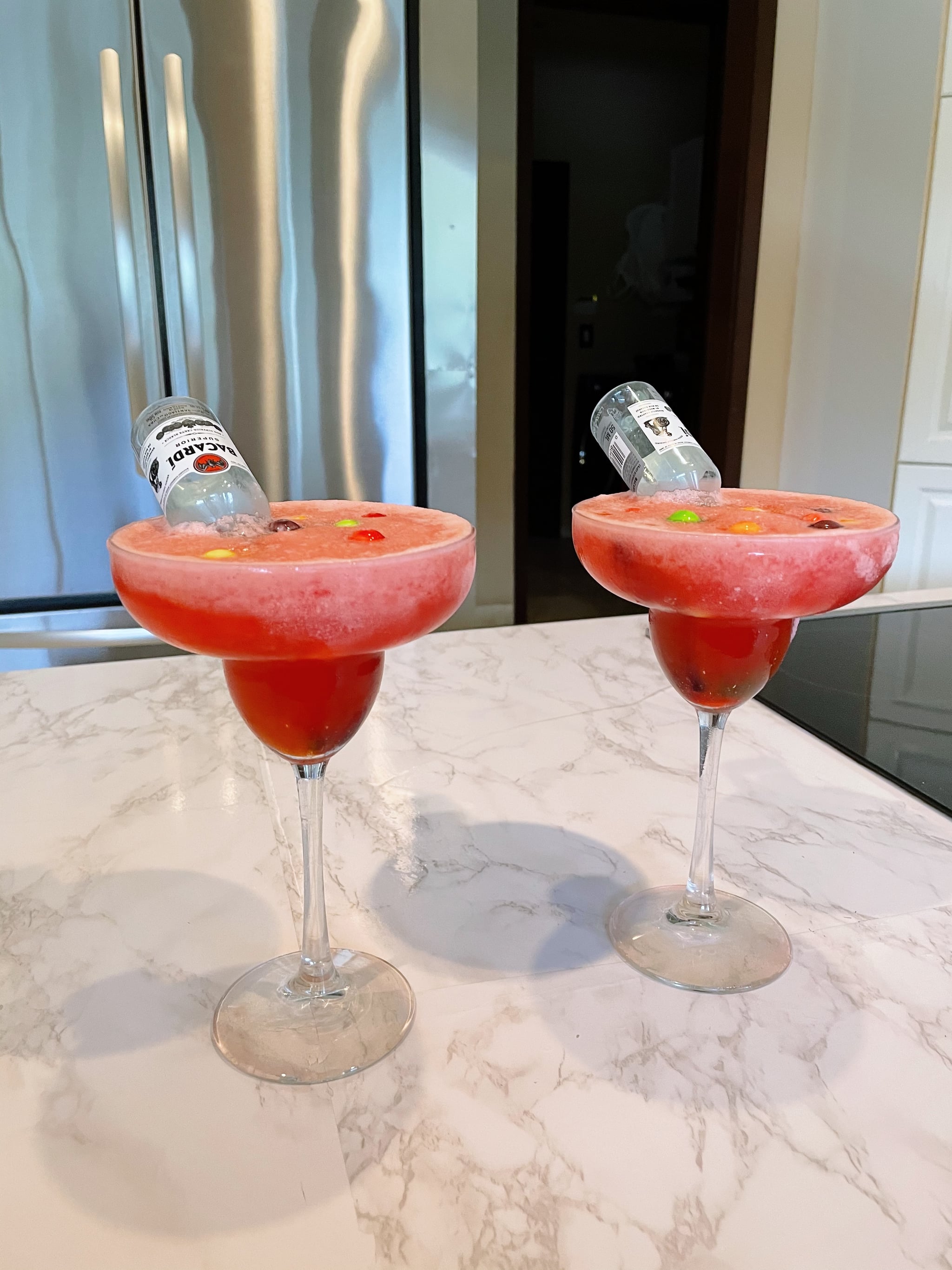 Strawberry Skittles Bomb Daiquiri
YouTube user Shaton B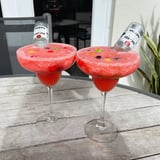 Ingredients
3 shots (150 ml) Bacardi Dragonberry Rum
2 shots (100 ml) Bacardi Superior White Rum
3/4 cup Master of Mixes Strawberry Daiquiri/Margarita Mix
1 large bag Skittles (separate the strawberry-flavored ones)
2 mini 100 ml bottles Bacardi white rum for decoration (optional)
Ice
Directions
Fill your blender with ice.
Separate out your strawberry-flavored red Skittles from the bag and soak them in two shots (about 100 ml) of Bacardi White Rum until the mixture is bright red and the Skittles are white.
Pour your rum and Skittles mix into the blender with the ice.
Pour in three shots (about 150 ml) of the Bacardi Dragonberry Rum.
Pour in 3/4 cup of your Strawberry Daiquiri mixer.
Blend until creamy, pouring in more ice if needed.
Serve into two large glasses. Decorate with extra Skittles on top, plus two mini bottles of rum if desired.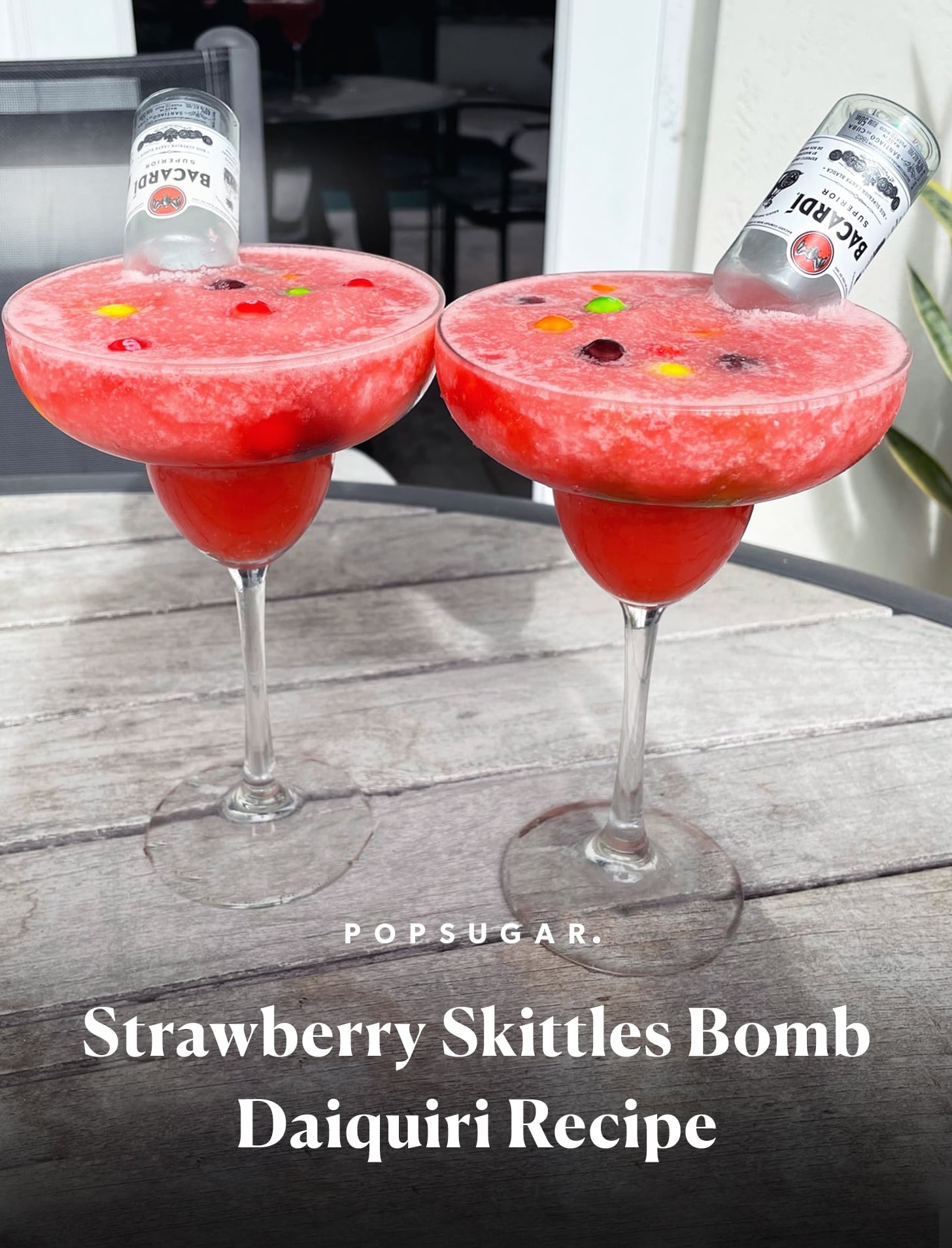 Information
Category

Drinks

Yield

2 drinks

Total Time

4 minutes, 59 seconds
Image Source: POPSUGAR Photography / Camila Barbeito