Taco Bell Beef Recall After Metal Shaving Found in Food
Taco Bell Recalled 2.3 Million Pounds of Beef Nationwide, So Hold Off on the Crunchwraps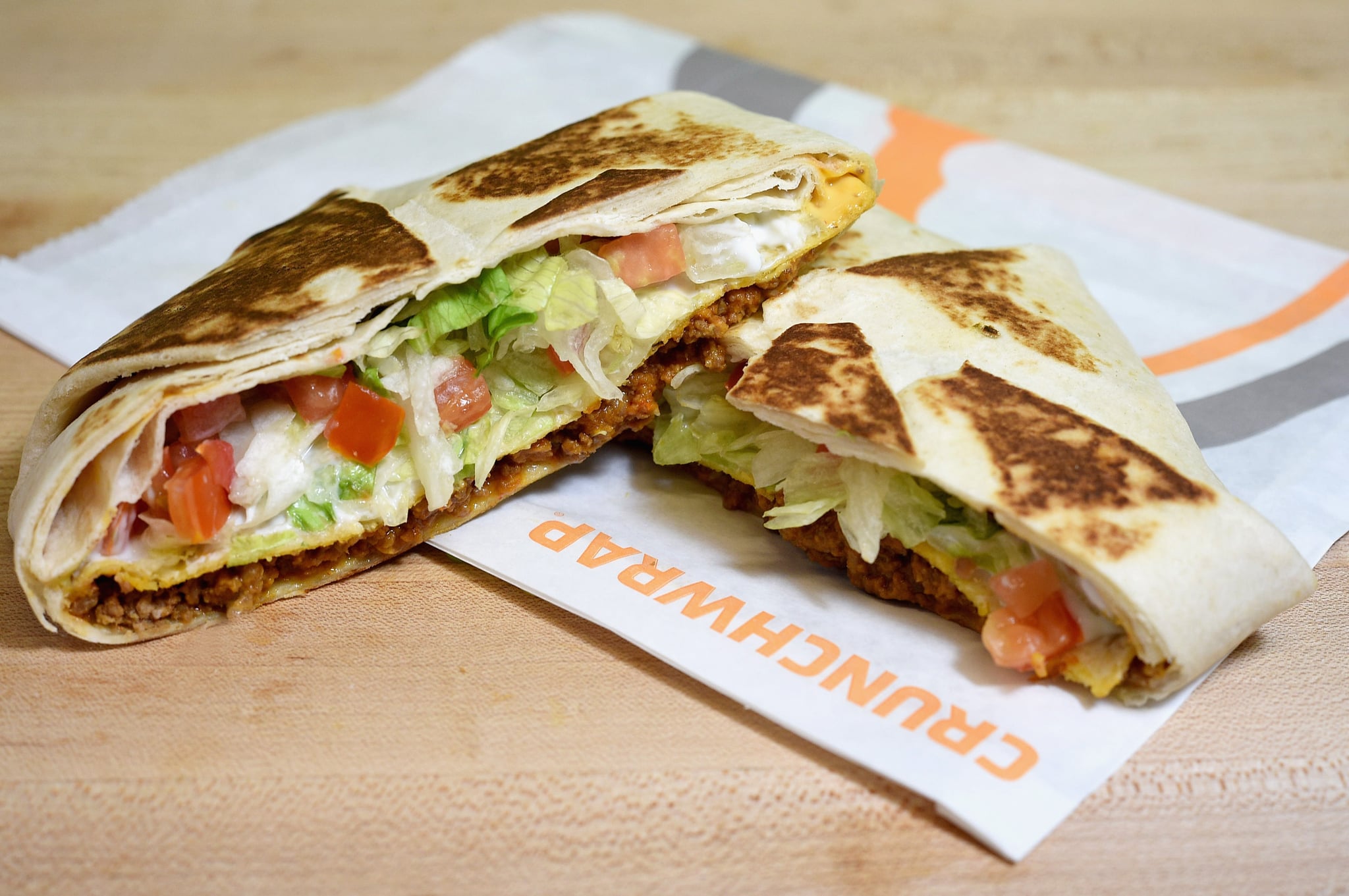 Taco Bell issued a statement on Tuesday announcing the voluntary recall of 2.3 million pounds of seasoned beef from restaurants in 21 states nationwide. The recall was issued after a customer reportedly found a metal shaving in their meal, so you might want to skip the Crunchwrap and Quesarito on your next lunch break. Following the initial discovery of the contaminated beef on Oct. 11, Taco Bell has since shut down the supply chain and removed the seasoned beef from restaurants and distribution centers, causing a shortage of beef at several of its locations.
"As of 9 a.m. PDT, Monday, October 14, 2019, 100 percent of the affected restaurants in 21 states across the eastern Midwest, northern Southeast and Northeast regions impacted have confirmed product has been removed and discarded," according to a press release. The 21 states affected include Connecticut, Delaware, Illinois, Indiana, Kentucky, Massachusetts, Maryland, Maine, Michigan, North Carolina, New Hampshire, New Jersey, New York, Ohio, Pennsylvania, Rhode Island, Tennessee, Virginia, Vermont, West Virginia, and Washington DC.
"Nothing is more important than our customers' safety, and nothing means more to us than their trust," said Julie Masino, president of the North America Taco Bell Corp. "As soon as we received the first consumer complaint, we immediately acted to remove the product from the affected restaurants and proactively worked with the supplier to inform the USDA of our steps to protect our guests."
"There have been no confirmed reports of adverse reactions due to consumption of these products," according to a statement by the USDA. "Anyone concerned about an injury or illness should contact a healthcare provider." Consumers with questions can contact Taco Bell customer service representatives at 1-800-TACOBELL (1-800-822-6235) Monday through Friday from 8 a.m. to 4 p.m. PT, or contact Dennis Vignieri, president and CEO of Kenosha Beef International at (262) 859-2272, ext. 1205.