Tanya Holland Buttermilk Fried Chicken Recipe
Selena Gomez Made Buttermilk Fried Chicken, So I Made Buttermilk Fried Chicken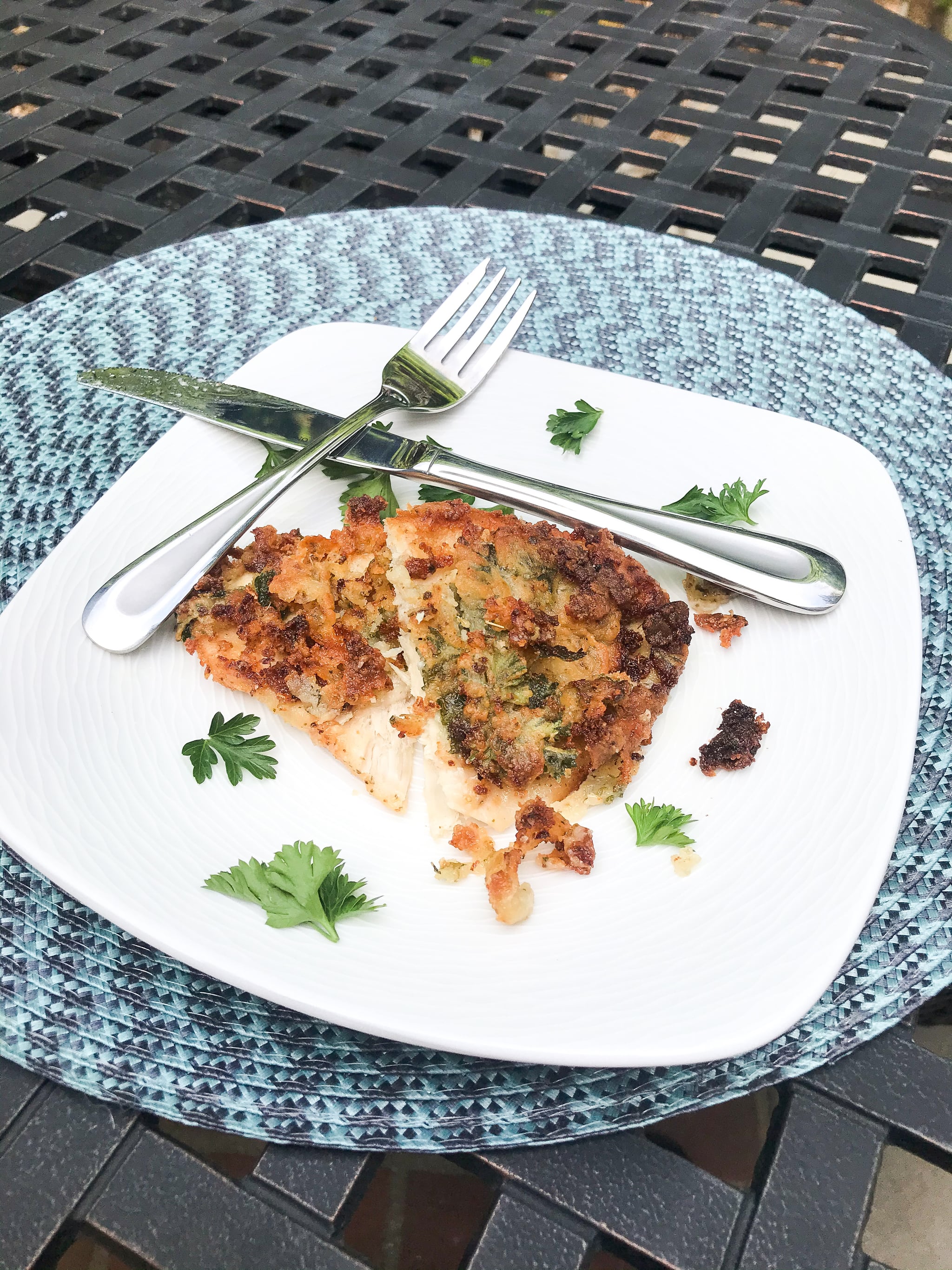 In the final episodes of her new HBO Max at-home cooking show, Selena + Chef, Selena Gomez reached out to professional chef and restaurateur Tanya Holland for a little help in the kitchen. On their menu: Tanya's legendary buttermilk fried chicken. Like me, Selena is admittedly no cooking expert, so I figured if Selena can do it, then so can I! Now I don't know about you, but when I think of fried chicken, it doesn't usually fall under the healthy category. However, rather than marinating the chicken in a fatty sauce or rub, Tanya's recipe relies heavily on herbs and seasonings — there's nine (!) of them.
The fried chicken is packed with flavor, and you can enjoy a piece or two without feeling too stuffed. For a lil' health kick, enjoy a light salad or vegetable medley on the side. Although, I can only imagine how delicious mac and cheese or buttermilk biscuits would taste alongside this Southern dish! Get the full recipe ahead.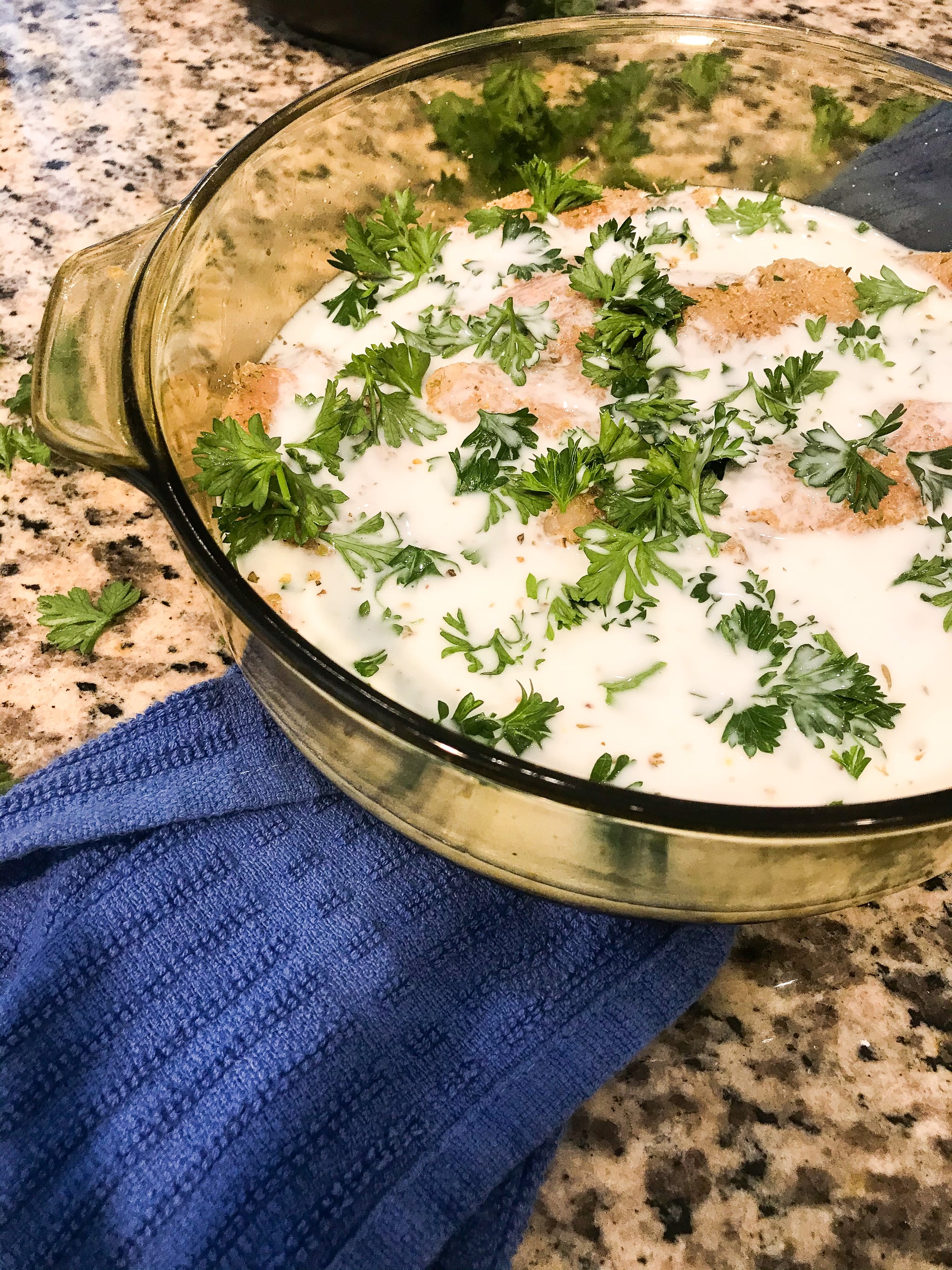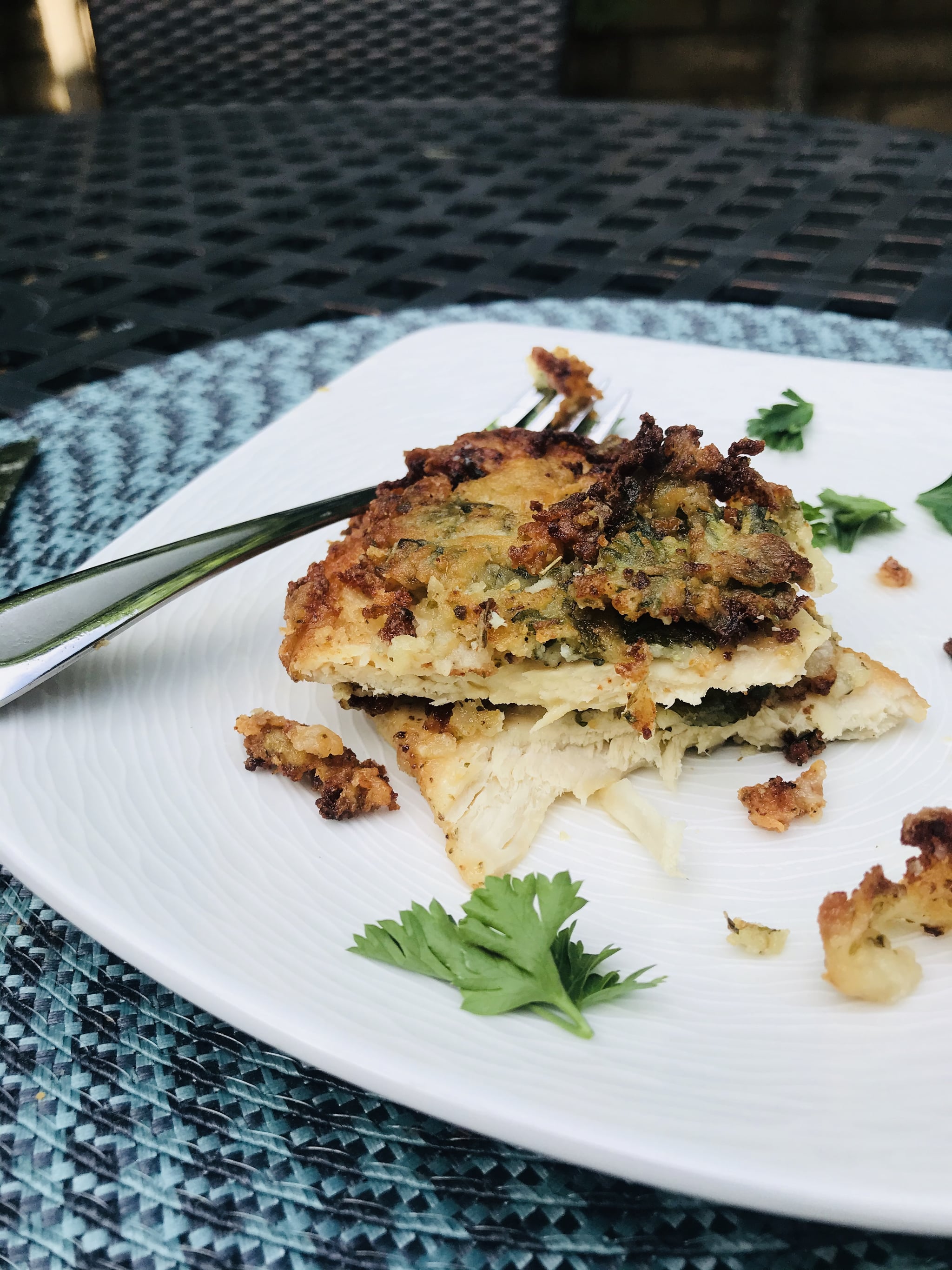 Tanya's Buttermilk Fried Chicken
Selena + Chef
Ingredients
3 1/2 pound chicken
1 cup buttermilk
1 cup chopped parsley
1 tablespoon dried tarragon
1 tablespoon onion powder
1 tablespoon sweet paprika
3 tablespoons kosher salt
2 teaspoons garlic powder
1 tablespoon and 1 teaspoon black pepper
1 teaspoon oregano
1 teaspoon thyme
1 teaspoon cayenne pepper
Vegetable oil
2-3 cups all-purpose flour
Directions
Cut chicken into eight pieces.
Place chicken pieces into a baking dish for marinating.
In a small bowl, combine tarragon, onion powder, sweet paprika, 2 tablespoons kosher salt, and garlic powder. Then add 1 tablespoon black pepper, oregano, thyme, and cayenne pepper.
Sprinkle seasoning mix over chicken, covering every inch. Rub it in so your chicken is saturated in the seasoning. Add parsley, then pour buttermilk; refrigerate.
Preheat oven to 425°F. Pour 3/4-inch vegetable oil into a deep pan on medium-high heat.
On a baking tray or large dish, pour 2-3 cups flour with rest of salt and pepper. Remove seasoned chicken from fridge and dredge in flour mixture.
Once oil reaches 350°F, use tongs to drop chicken into oil. Fry until lightly brown. Be careful as to not crowd chicken in the oil, about 2 pieces at a time.
Place chicken in a new baking tray or dish and bake until chicken reaches 165°F. If it starts to sizzle, it's probably ready.
Enjoy with your choice of sides or as is!
Information
Category

Main Dishes

Yield

8 pieces

Prep Time

12 minutes

Cook Time

1 hour

Total Time

1 hour, 11 minutes, 59 seconds
Image Source: POPSUGAR Photography / Emily Weaver