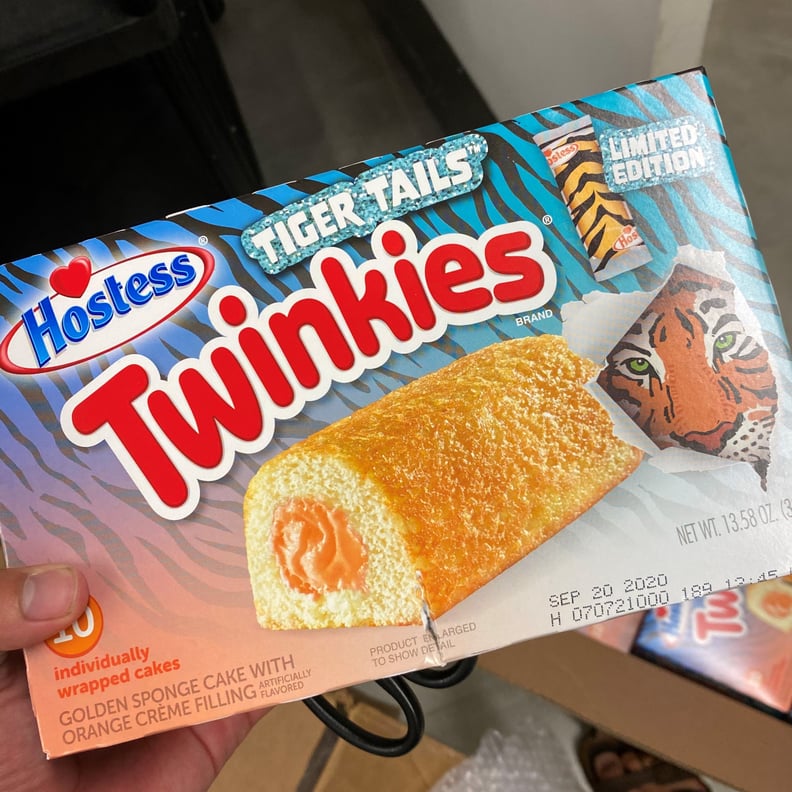 Walmart
Walmart
The golden cake goodness we grew up loving just got a tiger-themed makeover. Yup, new Tiger Tail Twinkies will be available exclusively at Walmart starting on July 21, and we have a feeling Tiger King fans will approve.
These limited-edition Twinkies taste just like the original sponge cakes, but are instead filled with orange crème filling and wrapped in tiger-striped packaging fit for a Tiger King. While you might think Hostess launched this new snack flavor in response to the hit Netflix series, original fans of the brand may remember that Tiger Tail Twinkies actually existed back in 2013. The former version had a raspberry topping and coconut crème filling, but it was only available for a limited time.
Luckily, they're back again after almost a decade, for $3 a 10-pack. Check out the packaging below and find these adorable Twinkies on shelves next week.