Tiramisu Oreos
Tiramisu Oreos Are Coming in 2020, and They Have 2 Different Kinds of Creme!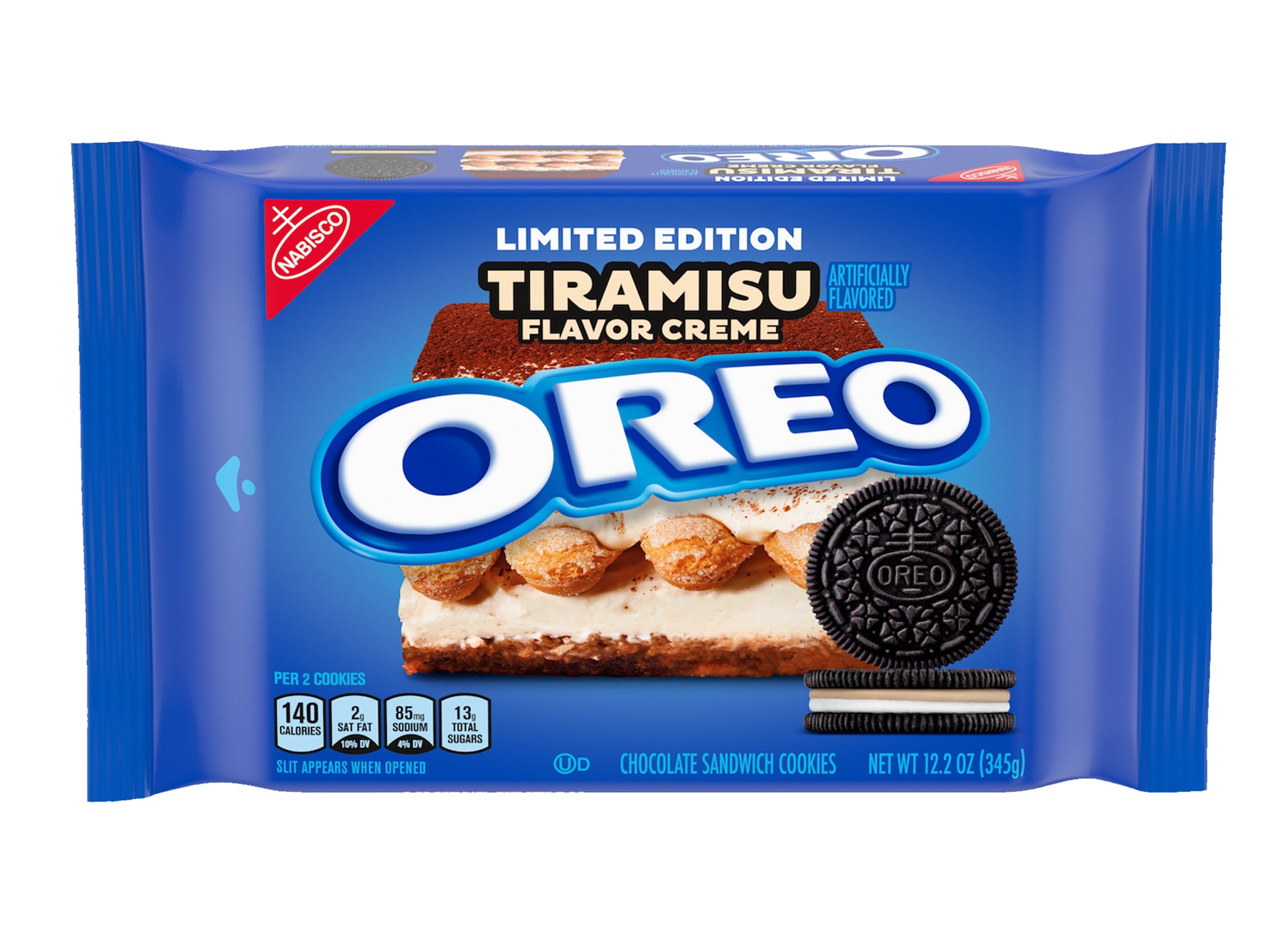 Oreo already has an array of flavors being added to its lineup in the next few months. The brand announced back in November that Chocolate Marshmallow and Caramel Coconut cookies will be hitting stores as early as January, and now there's a third flavor that we're patiently waiting to get our hands on this year: Tiramisu.
Snack food blogger The Junk Food Aisle revealed news of the new flavor in an Instagram photo shared on Dec. 27, and Oreo confirmed shortly after the new cookies will be available in April. Tiramisu Oreos will feature Oreo's signature chocolate sandwich cookies and tiramisu-flavored creme. At this time, no other information about the flavor has been revealed, but we do know that the new snack will be available for a limited time only wherever Oreos are sold — so keep an eye out!
Image Source: Oreo