Titanium Dioxide Found in Skittles and Starbursts
Additive Found in Skittles No Longer Considered Safe — Here's What to Know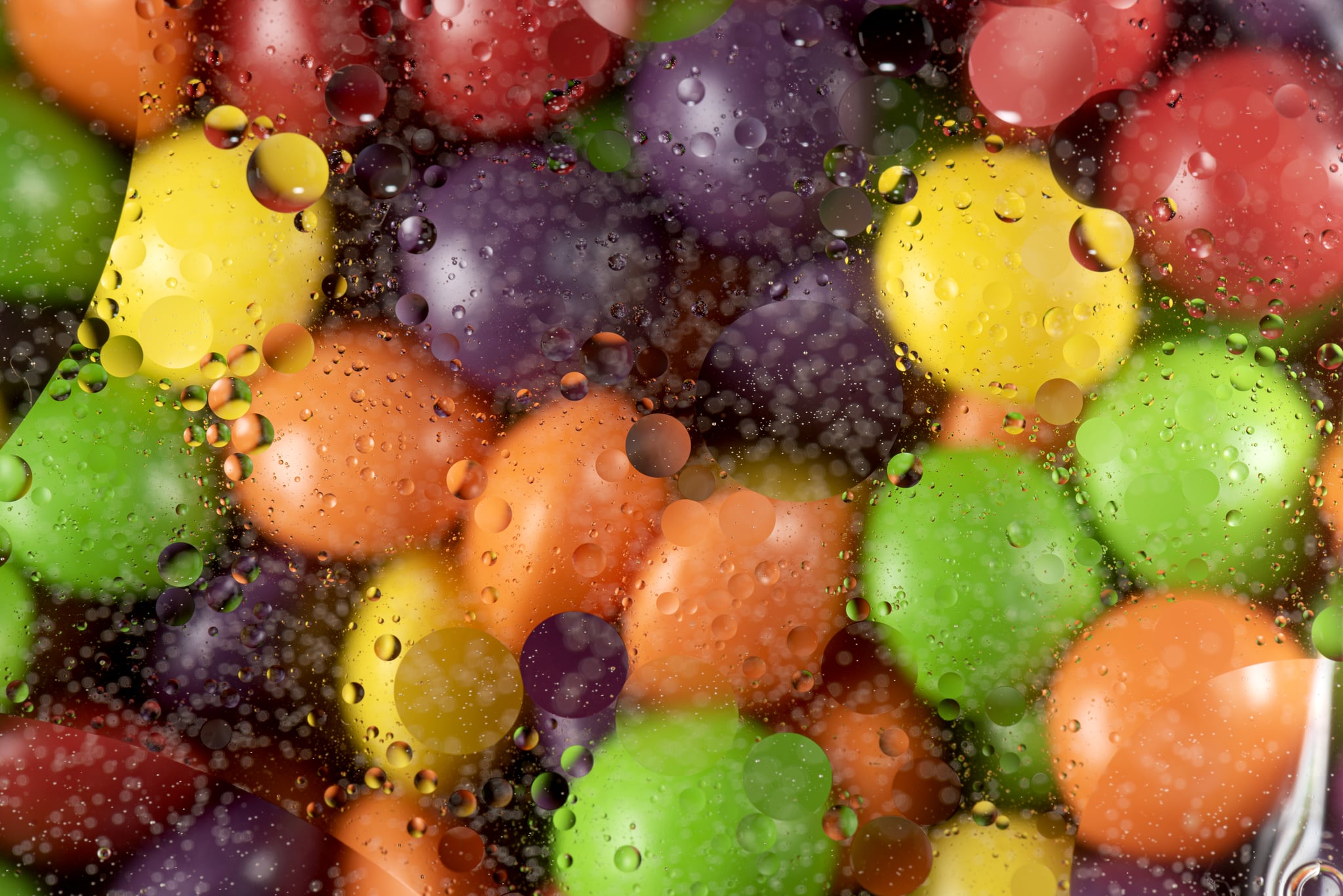 If you're heading to the movies later, you might want to stick with some popcorn instead of buying Skittles. On Thursday, a class-action lawsuit was filed against Mars, Inc., the producer of Skittles candies, for concealing information from consumers about an alleged toxic ingredient called titanium dioxide. The Guardian reported that the rainbow-colored candy containing titanium dioxide makes them "unfit for human consumption."
The class-action suit filed by a California resident alleges anyone who consumes Skittles "are at heightened risk of a host of health effects for which they were unaware, stemming from genotoxicity — the ability of a chemical substance to change DNA," according to The Guardian.
This comes after Mars, Inc. allegedly vowed to phase out titanium dioxide from its products in early 2016 and promised to comply with France's ban on the use of the chemical in 2019. However, Mars, Inc. "blew smoke" for the past six years after it knew the risks associated, the lawsuit says.
Skittles are not the only sweet treat under speculation: the Environmental Working Group (EWG) found titanium dioxide in more than 3,000 other ultraprocessed foods, including Starbursts and Hostess Donettes. A report published by the European Food Safety Authority (EFSA) says titanium dioxide is "no longer considered as safe when used as a food additive."
According to the FDA, the FDA is responsible for regulating all color additives to ensure that foods containing color additives are safe to eat, contain only approved ingredients, and are accurately labeled. However, when determining the regulatory status of a food ingredient, the FDA says it's "the responsibility of the manufacturer [in this case, Mars Inc.] to ensure all the ingredients comply with regulations."
"This is yet another example of an additive currently being used in food that the FDA needs to take a second look at for safety," Aurora Meadows, RD, a nutritionist for EWG, said in a press release. "The Department of Agriculture reviews the safety of the ingredients allowed in organic foods every five years. If the USDA can do it, why can't the FDA?"
For more information on titanium dioxide and what the study entails, read on.
What Is Titanium Dioxide?
According to EFSA, titanium dioxide is used for color pigmentation. The technological function is to make food more visually appealing, which is why you see it typically used in Skittles, Starbursts, and other rainbow-hued candies. The chemical can also be found in cosmetics, paints, and medicines.
Is Titanium Dioxide Safe?
In 2016, EFSA's experts originally concluded that available data on titanium dioxide in food did not indicate health concerns for consumers. But they recommended new studies be carried out to fill data gaps on possible effects on the reproductive system, which could enable them to set an "Acceptable Daily Intake," essentially capping how many Skittles or Starbursts you could have in a day. However, a new study has recently come out suggesting that the FDA should review approval for titanium dioxide in food, stating that it is harmful to your DNA. This study is the base of the current lawsuit against Mars, Inc.
Can I Still Eat Skittles?
According to the EFSA, titanium dioxide is considered a known toxin, which automatically puts it in the category of "Yeah, don't eat that." This will impact far more than just Skittles, though. Starbursts, Hostess Donettes, Swedish Fish, Jell-O, Little Debbie, Tasty Cakes, Sour Patch Kids, and more than 3,000 processed foods should no longer be considered safe for human consumption, according to the European Union's top food-safety agency. The main reason? Studies have found its ability to damage DNA, body inflammation, cell death, and overall dysfunction.
The study states "a cut-off value for TiO2 particle size with respect to genotoxicity could not be identified." To translate, it's still unknown what level of exposure is considered a real damage to your DNA. It's better to proceed with caution going forward.
Why Is This a Class-Action Lawsuit? What Does This Mean?
The plaintiff, Jenile Thames, is seeking a class-action status after opening a Skittles package in April that still contained titanium dioxide (TiO2), as reported in The Hill. It also references the corporation's failure to package the candy with appropriate warnings for a "reasonable customer" to find. A class-action status means an individual represents a group who have suffered "common injuries as a result of the defendants' conduct." In this case, the class-action status will cover all customers of Skittles based in the US.