Turkey Chili Topped With Protein Cheddar Cornbread Recipe
Need to Warm Up? Make This Hearty Chili With a Cheese-Crusted Cornbread Topping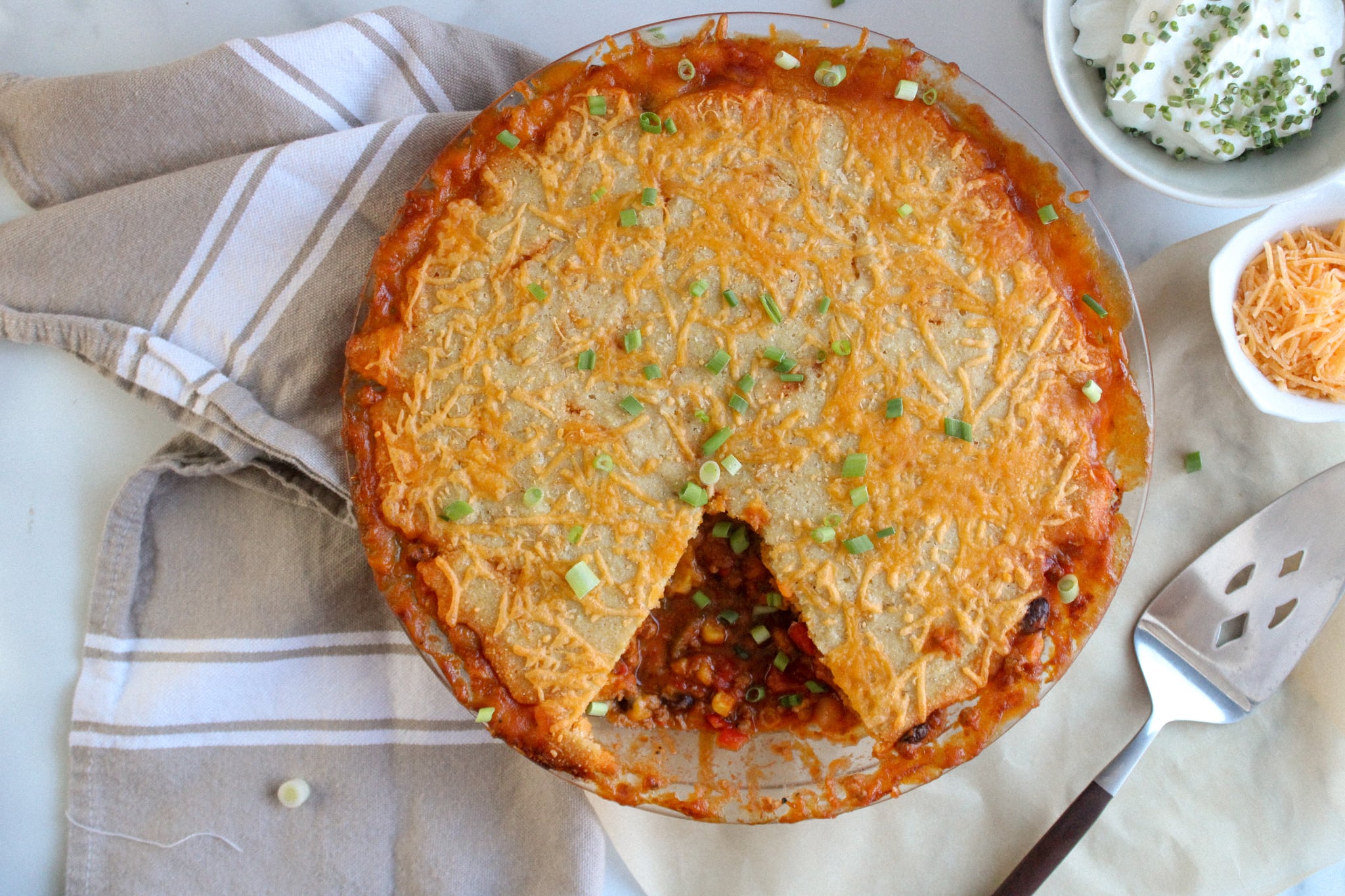 Are you gearing up to relax on your couch with a cold beer and a plate full of yummy food this Super Bowl Sunday? If the answer is yes, I have a delicious and comforting chili recipe you don't want to miss! This protein cornbread-topped chili is hearty, savory, and full of cheesy goodness that will have you going for seconds before the first commercial break.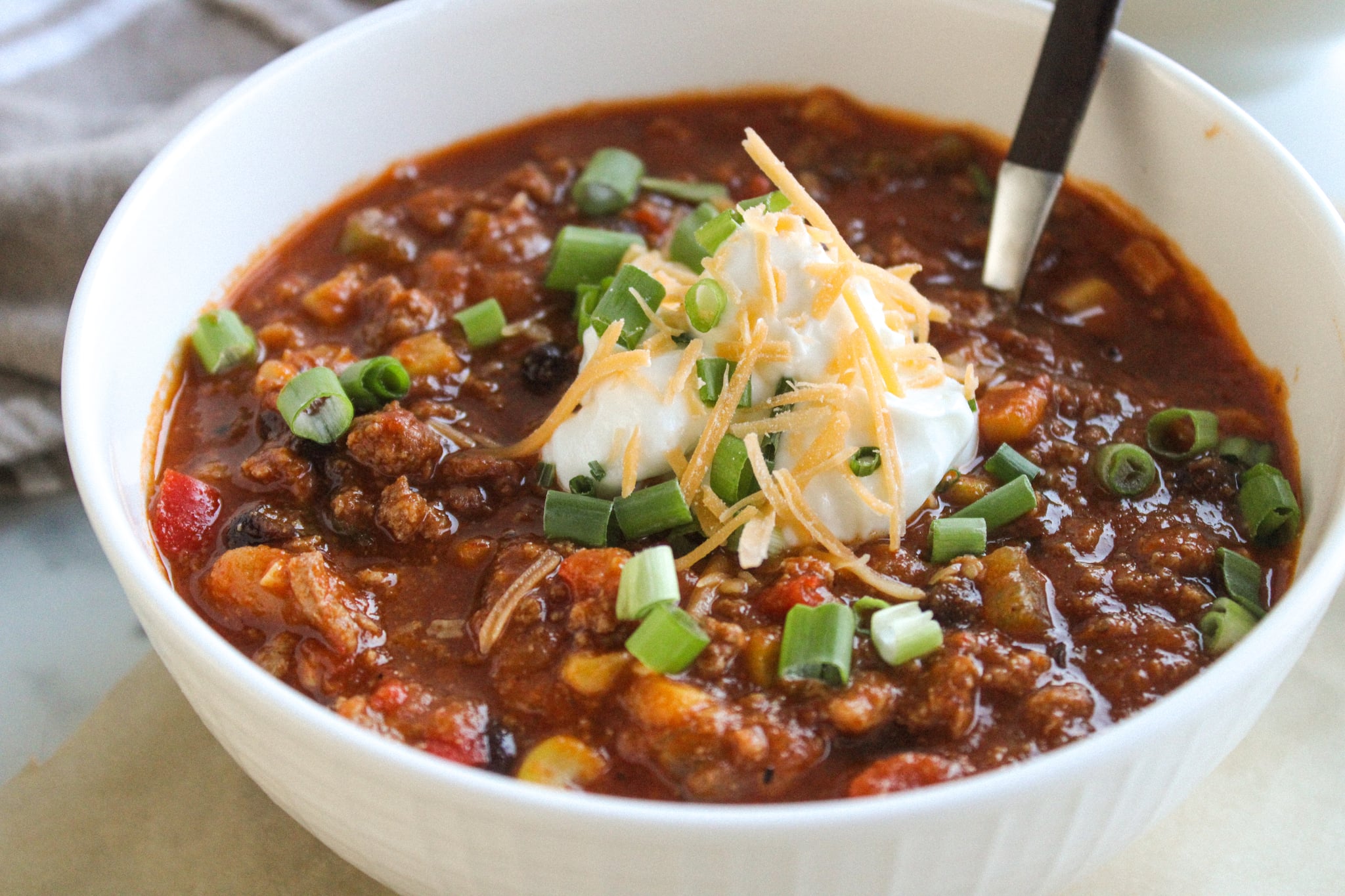 This recipe has a longer cook time, but don't let that deter you — it's a one-pot meal that you can leave simmering on the stove while you prep all of your other snacks. This is the epitome of simple recipes, and although it seems like a lot of ingredients, I promise you this is impossible to mess up. With that said, I always find it helpful to prep all of your ingredients and organize your cooking space before you get started, because the bulk of ingredients can get a little overwhelming and cluttered. I use ground turkey for this recipe, but feel free to use any ground meat you prefer. If you use ground beef, I would recommend draining some of the grease from the meat after cooking.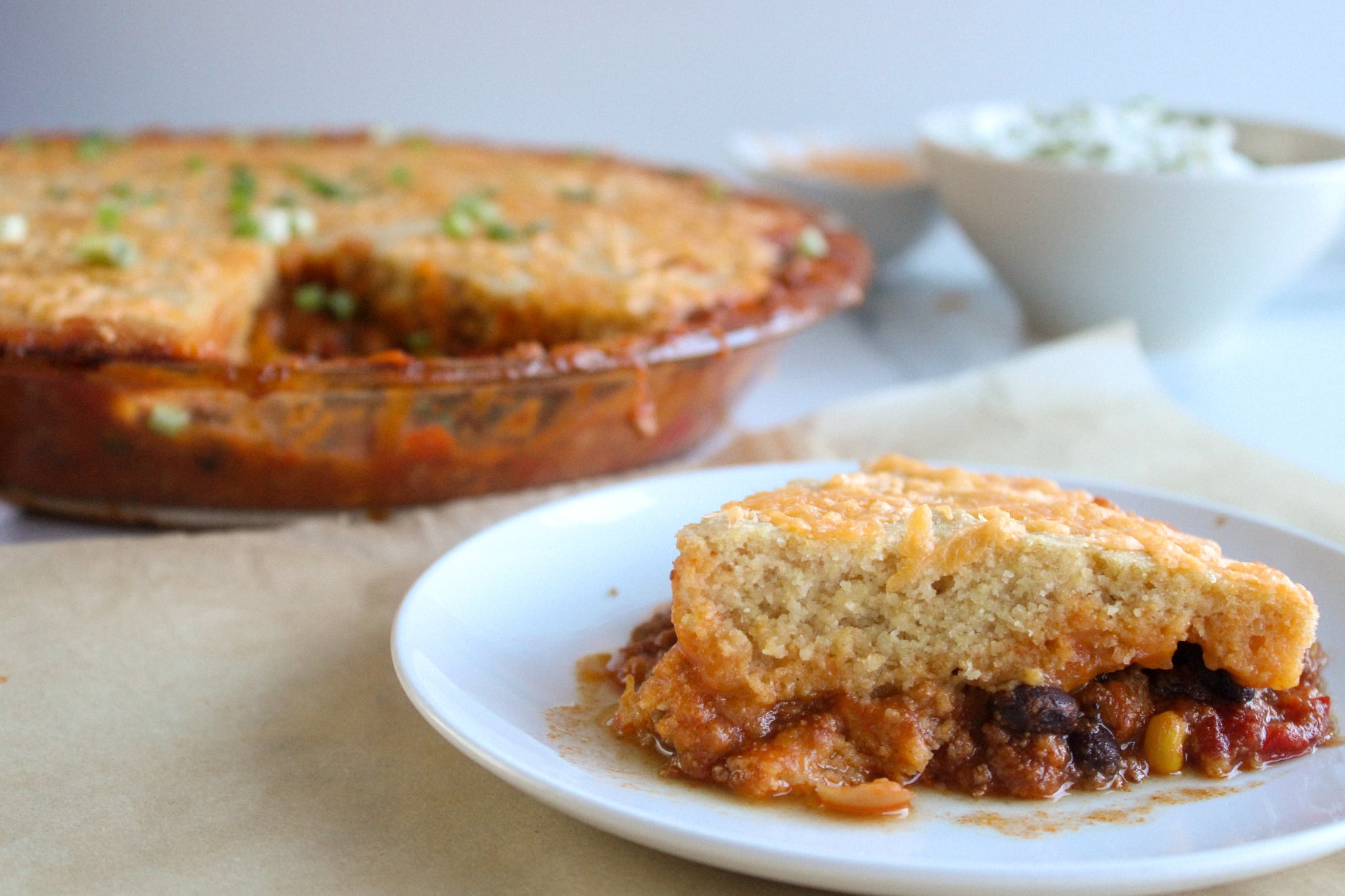 The most laborious part of this recipe is getting all of your veggies sautéed and softened. Once you add your liquids, beans, corn, ground turkey, and spices, you're ready to let your pot sit for 1-2 hours to do its thing. If you have the time, I recommend letting your chili simmer on medium/low for a full two hours. This will allow all of your flavors to mature, and I always find the longer I cook my chili, the better it tastes. If you don't have a full two hours, don't worry, your chili will still taste amazing!
Topping your chili with the Kodiak Cakes Protein Cornbread is a game changer (pun intended)! The soft, sweet texture of the cornbread combined with the savory, hearty chili is a match made in heaven. I leveled up my cornbread topping by adding shredded cheddar cheese to the batter before baking, which gave the final product a gooey, cheesy element I didn't know I needed. Feel free to add cheese to your batter or bake without — either way is delicious.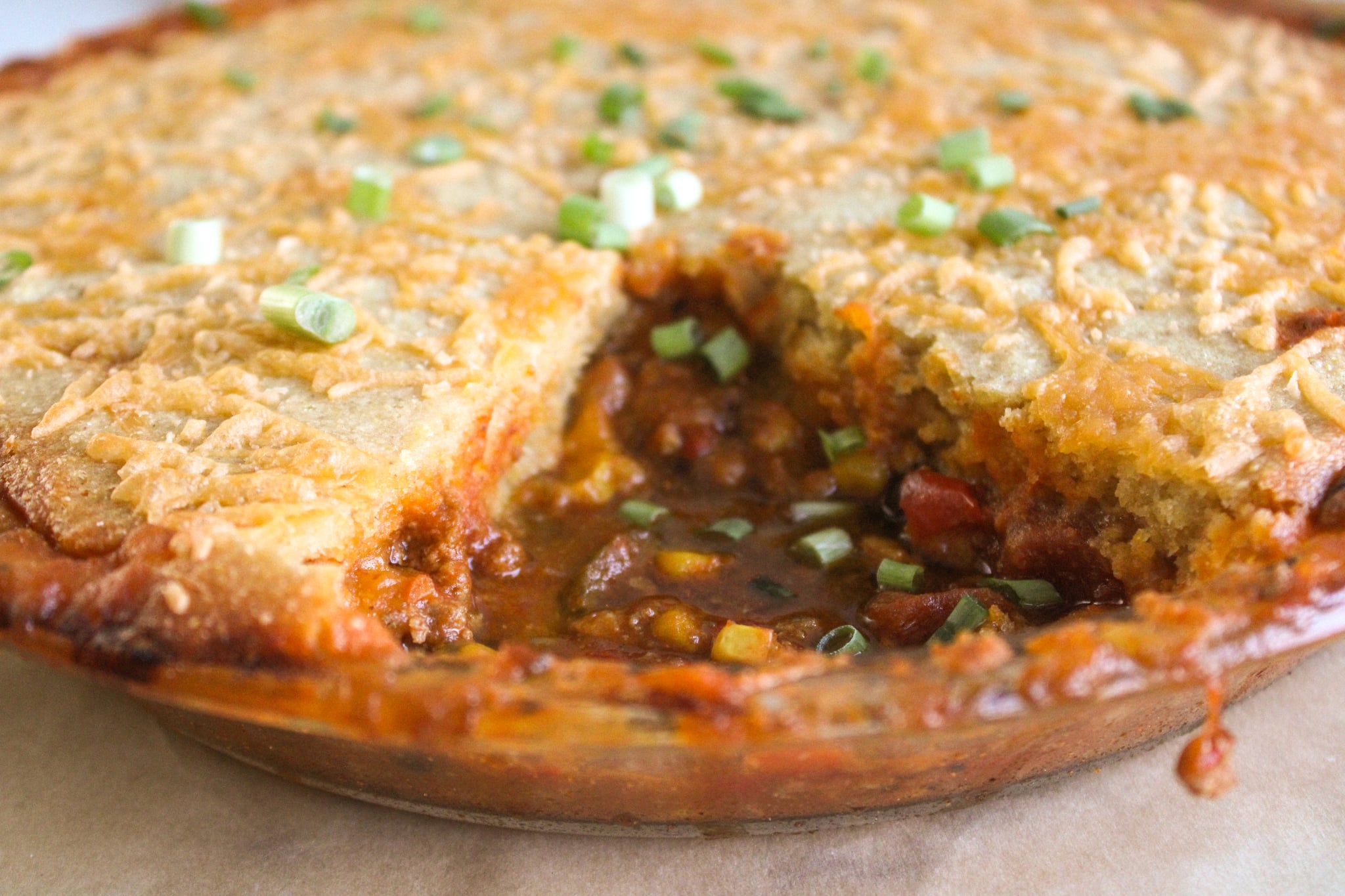 Turkey Chili Topped With Protein Cheddar Cornbread
Original Recipe by Taylor Celentano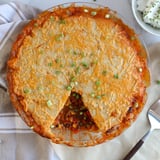 Ingredients
2-3 tablespoons olive oil
1 can of black beans
1 can of cannellini beans
1 15 oz can of corn
1 lb ground turkey
1 15 oz can of can of diced tomatoes
1 small can of tomato paste
8-10 cloves garlic (minced)
1 sweet onion (diced)
1 red bell pepper (diced)
5-6 stalks of celery (diced)
5-6 small/medium carrots (diced)
1 tablespoon of garlic powder
2 tablespoons onion powder
2 teaspoons cumin
2 teaspoon chili powder
4 cups chicken broth (this cooks down)
For Cornbread:
1 box of Kodiak Cake Protein Cornbread
2 eggs
2/3 cup melted butter
1 1/4 cup of milk
1/2 cup shredded cheddar cheese
Toppings:
Greek yogurt (or sour cream)
Green onion
Shredded Cheddar cheese
Directions
In your large soup pot, add 1 tablespoon of olive oil and your ground turkey. Break up with your spatula and sprinkle with salt and pepper. Cook fully but do not over cook. Remove from pan and set aside.
In that same pot, heat another tablespoon of olive oil, celery, and carrots, and cook for about 15 minutes to soften.
Add in your diced onion and sauté for another 7-10 minutes. Add in your minced garlic and cook for another 2-3 minutes until golden and fragrant.
Add in your diced tomatoes, tomato paste, and mix well. Then add in your chicken broth, beans, corn, and spices. Mix well.
Bring to a boil and then lower heat and let simmer.
Add your cooked ground turkey into your simmering chili and mix well. Set heat to medium and let chili simmer for another 1-2 hours. The longer you let it simmer the better, more matured flavor you'll have.
Follow instructions on box and mix together your cornbread batter. Scoop your chili into an oven safe dish about 3/4 full (leave room to pour your cornbread batter).
Pour cornbread batter over your chili and gently use a spatula to spread it to all corners evenly. Sprinkle with shredded cheddar cheese.
Bake at 350 degrees for 30-40 minutes. Check it at about 30 minutes to determine if you need to keep baking.
Let cool for about 15-20 minutes. Slice into it, top with sour cream, green onion, and another sprinkle of cheddar, and dig in!
Information
Category

Chili, Main Dishes

Yield

6 Servings

Total Time

14 minutes, 59 seconds