What It Means When Your Instant Pot Says "Food Burn"
If Your Instant Pot Says "Food Burn," Don't Stress — Here's What It Actually Means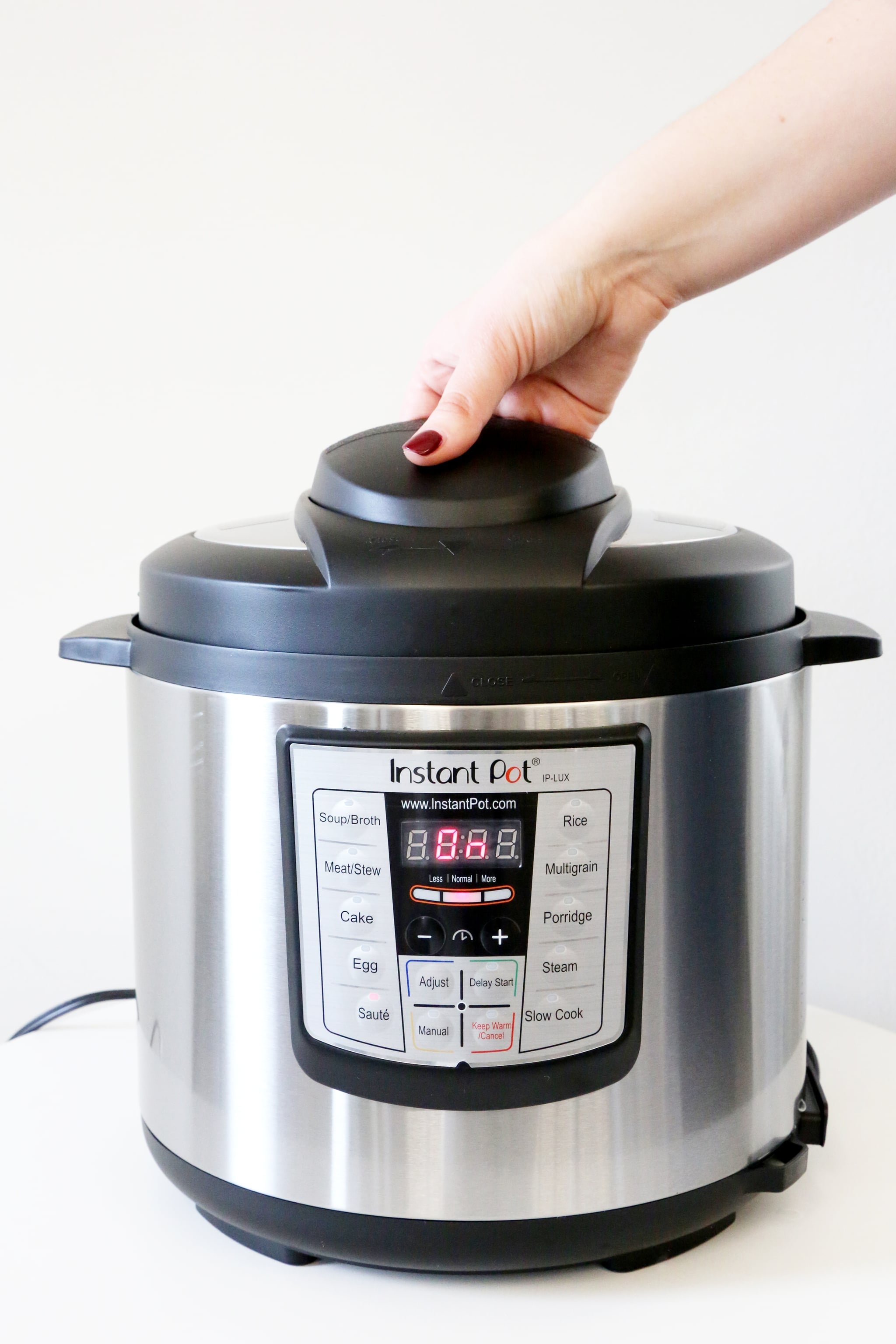 If you use an Instant Pot, you know it can cook delicious meals in record time. While Instant Pots can make cooking easier, they also have special safety features that, while helpful, can be confusing at first. One example of this is when the pot reads "food burn," which is what happened to me recently. But does that mean your food is actually burning? Turns out, no! It just means that the pot is too hot. The food could potentially burn, but the Instant Pot has the Overheat Protection feature in place, which can help stop that from happening.
Instant Pots are impressively smart with 13 safety mechanisms, including the Overheat Protection feature. Not only does this feature allow the pot to detect when your food is about to burn from the heat, but it also shuts the heat off so your food won't become ruined and so the pot itself is safe. After taking these precautions, it shows you the "food burn" message. Once the pot cools down, it will heat back up and finish cooking your meal. It can trigger this feature five times before shutting off completely.
If you're not the most experienced cook or feel nervous after learning that Instant Pots can get really hot, don't worry: you can keep the pot from overheating in a multitude of ways. The best action to take is making sure the pot has enough water inside. Some Instant Pot recipes will note times when you can add more water as needed to avoid the "food burn" warning. Besides adding enough water, you can also take steps like ensuring all parts of the pot are working correctly, greasing the bottom of the pot before putting food in, and using the steam rack. Additionally, waiting to include ingredients that scorch easily, like pasta, milk, and other thickeners, until the pressure cooking is complete can help the pot not overheat. Lastly, keep in mind that certain foods are more likely to overheat; these include sugary dishes, recipes with thick sauces, pasta, and sautéed foods.
If you get a burn warning, don't feel bad, it happens! If what you're cooking doesn't take long, like steel-cut oats, you can usually let the Instant Pot finish its job, knowing it has the overheating feature in place. However, if you're cooking a recipe that takes longer, you can fix the problem in seven steps.
Cancel the cooking and Quick Release the steam.
Carefully remove the inner pot, making sure nothing is stuck to it, and set it on a heat-resistant surface.
Check to make sure the sealing ring, steam release, and float valve are all in place and working properly.
Check your meal. You may see some scorching, but the overheating feature likely kept your meal from completely burning.
Carefully stir the food, removing any that's overcooked. If you notice scorching, move the food, clean up the scorching, and put the food back in the newly-cleaned pot.
Add more liquid. The Instant Pot company recommends 1 cup for a 3-quart Instant Pot, 1 1/2 cups for a 6-quart Instant Pot, and 2 cups for an 8-quart Instant Pot.
Lastly, put the pot back on the cooker base, close the lid, set the steam release back to the sealed position, and restart the cooking. Repeat these steps as necessary.
Once that's over and your meal is cooked, you're free to kick back, relax, and enjoy! If you're feeling worn out but still crave dessert, we suggest these no-bake recipes.
Image Source: POPSUGAR Photography / Anna Monette Roberts