A Dolly Parton Rooftop Bar Opened in Nashville, and It's Basically Made For Bachelorette Parties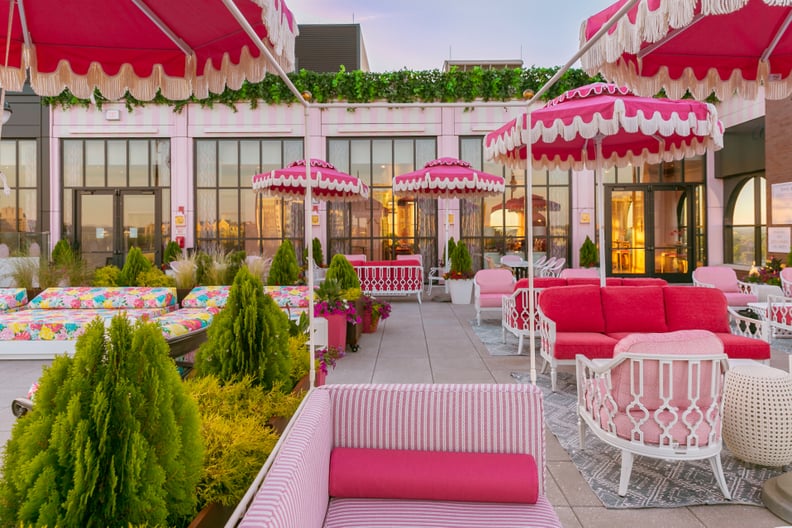 Digital Love
A rooftop bar just opened in Nashville dedicated to Dolly Parton, because it's what she deserves. In early July, the Graduate Nashville hotel opened the pink doors to its White Limozeen restaurant and bar, named after the iconic country star's 29th solo studio album. To no surprise, practically every inch of the indoor and outdoor space is frilly, fabulous, and pretty much begging to host a birthday party or bachelorette celebration. There's also a massive Dolly statue made out of pink chicken wire, so . . . yeah.
The decor consists of retro furniture in varying shades of pink, loud prints, antique accessories, and gold accents everywhere. The menu, meanwhile, offers real high-low variety with dishes like a tuna crudo contrasted by a millionaire's Twinkie dessert we absolutely need to know more about. The cocktail menu, however, is the real standout star. There's a frozen Aperol spritz, a tequila cocktail that comes with a teeny pink cowboy hat as a garnish, and then — drumroll please — sparkly Champagne jello shots.
"Inspired by Music City greats who moved to Nashville to chase their dreams, White Limozeen is a celebration of the nonconformists that have always done it their own way," said Graduate Hotels CEO and Founder Ben Weprin in a press statement. "It's unique, beyond special, and tells the narrative of a relentless, rags-to-riches journey."
White Limozeen is currently open, although reservations, which can be made through Resy, are required and the restaurant is operating at limited capacity to maintain social-distancing standards. See photos of the mood-boosting establishment ahead.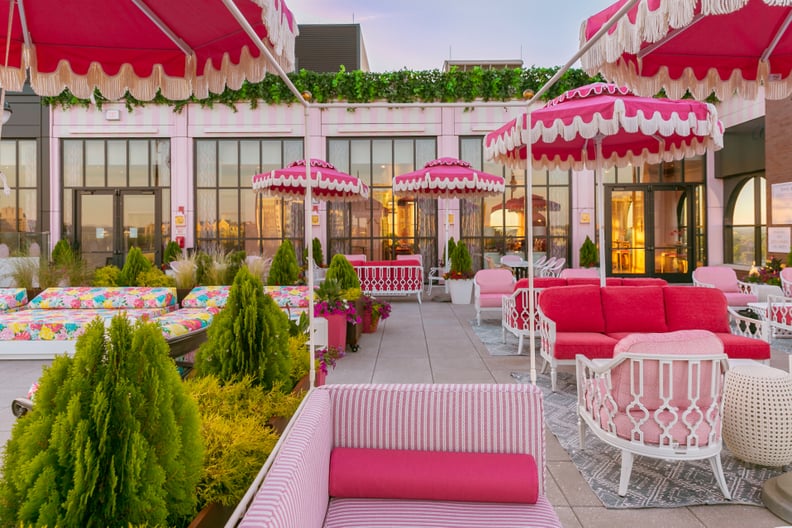 Instagram Photos of the White Limozeen Rooftop Bar