AMCO Stainless Steel Rub-a-Way Bar Review
This $7 Amazon "Bar Soap" Is the 1 Thing You Need at Your Kitchen Sink
As POPSUGAR editors, we independently select and write about stuff we love and think you'll like too. POPSUGAR has affiliate and advertising partnerships so we get revenue from sharing this content and from your purchase.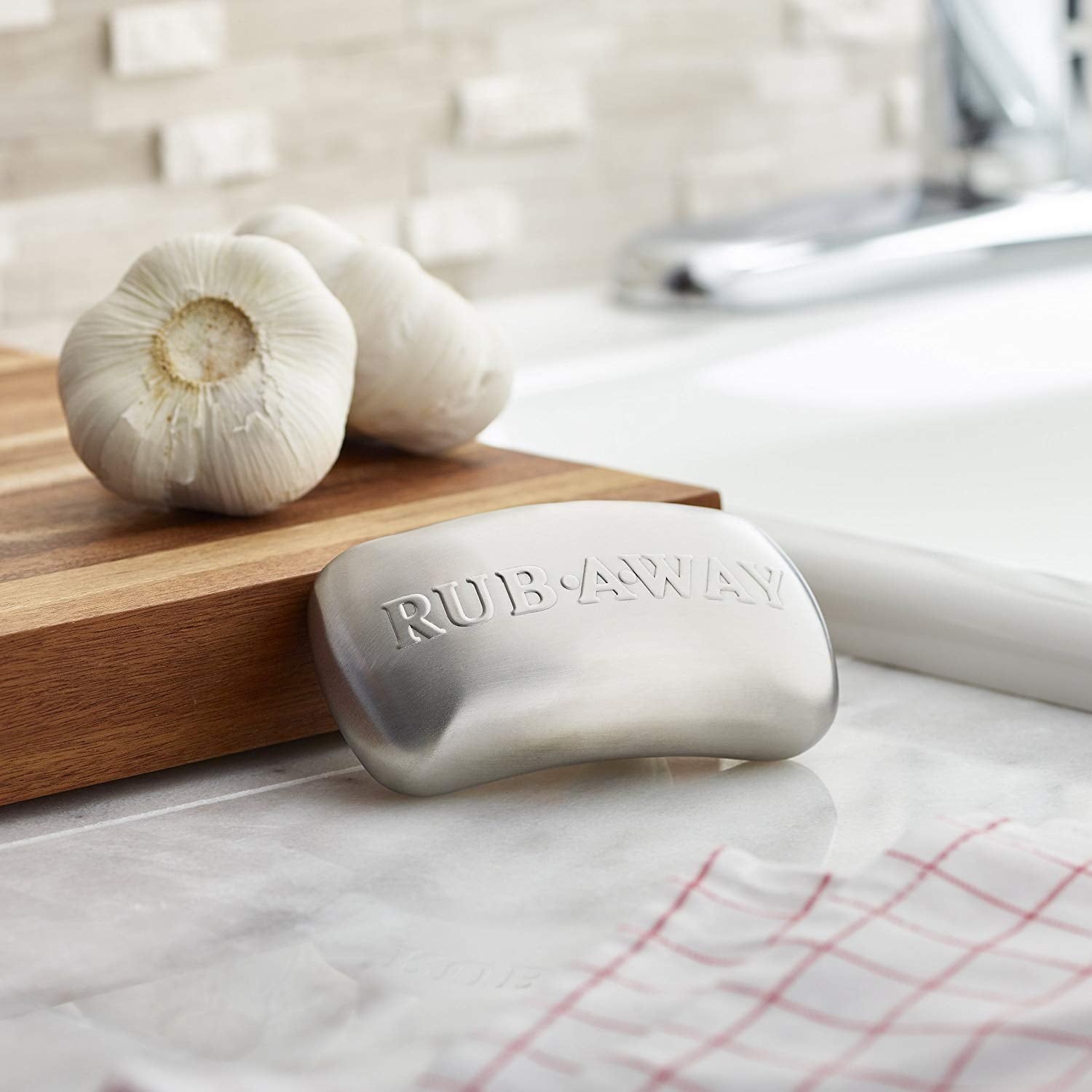 Is there any worse feeling than thinking you finally got that onion smell out of your hands after cooking only to realize a few minutes later that you absolutely did not? No matter how hard I scrub with hand soap or even dish soap after cooking a stir-fry or baking salmon, the pungent smells won't come off. The soap needs a little help, and that's where a $7 Amazon product comes in to get rid of stinky kitchen odors for good.
The AMCO Stainless Steel Rub-a-Way Bar ($7) absorbs gross kitchen odors from your hands in just seconds. Now, instead of avoiding some of my favorite foods or investing in a pair of clunky gloves to wear while cooking, I can wash my hands with soap, then use this stainless steel bar to prevent any scent from lingering afterward.
How does it work? According to the product manufacturer, the Rub-a-Way Bar is "made from lightweight, stainless steel," and it's the molecules in that material that bind "with the sulfur molecules on your hands, thus transferring the molecules, along with the smell, to the metal." I'm not a scientist, but I can tell you that whatever the little bar does works! Amazon reviewers agree, with one saying: "If I only use soap, I can still smell the food odors, but if I use the Rub-A-Way bar I don't." If you're an avid cook, this $7 hack is worth a try!