Aromatherapy Memory Foam Pillow
Aromatherapy Pillows Are Here to Give You the Best Sleep of Your Life
As POPSUGAR editors, we independently select and write about stuff we love and think you'll like too. POPSUGAR has affiliate and advertising partnerships so we get revenue from sharing this content and from your purchase.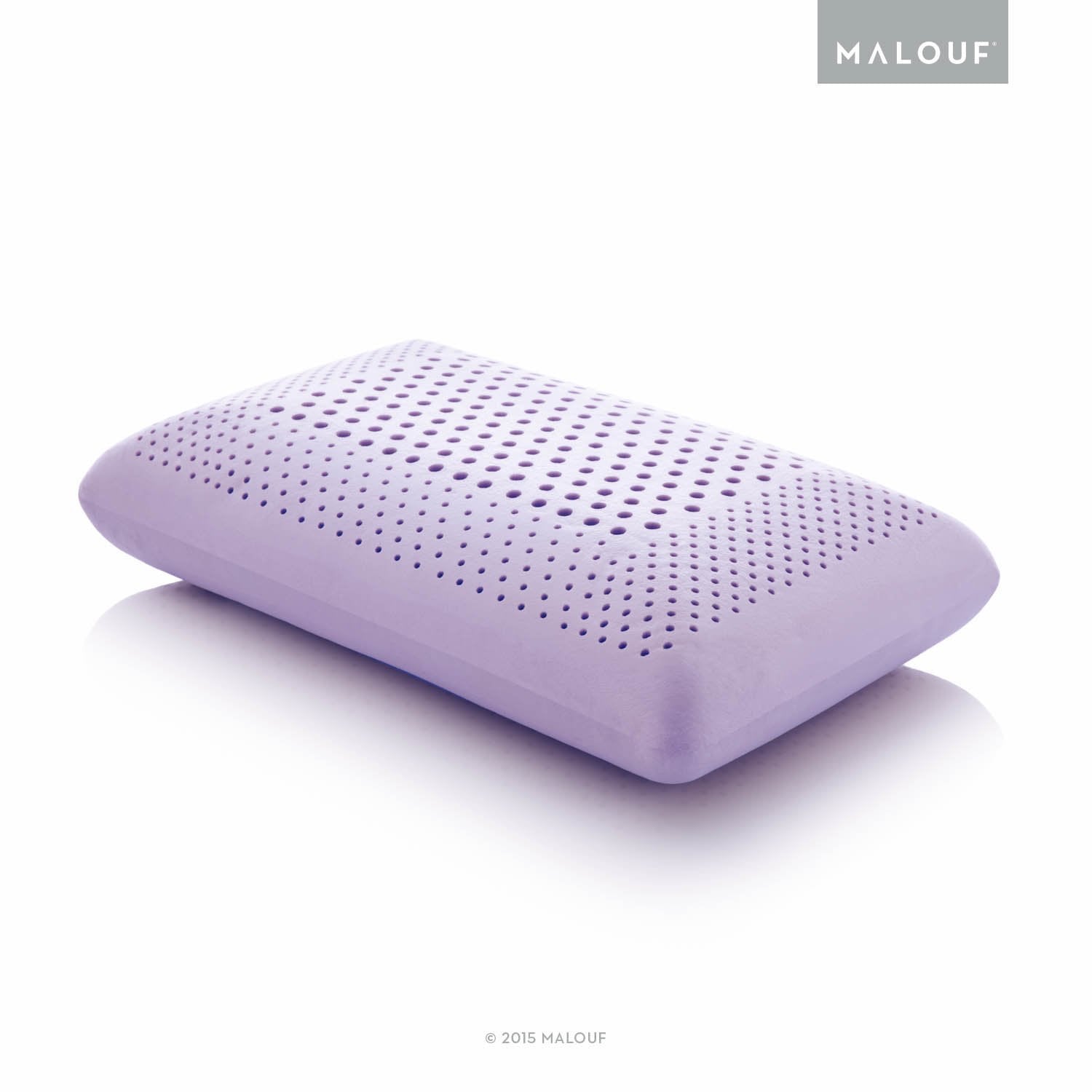 I rely on my trusted essential oil diffuser as a sleep aid, anxiety-reliever, and natural air freshener, so when I realized aromatherapy memory foam pillows existed, I headed straight to Amazon for all of the details — and reviews, naturally. Malouf's Z Zoned Dough Memory Foam Pillow ($100) comes with a few different essential oil aromatherapy options: lavender, chamomile, and peppermint.
While the chamomile version is said to have a sweet, uplifting scent that soothes and the peppermint version promotes clarity of mind and clear breathing, anyone struggling with sleep deprivation might want to give the lavender version a try. Lavender essential oil is considered a nervous system restorative and a natural remedy for insomnia, anxiety, depression, and fatigue, making it ideal for combating those restless nights. The memory foam material is also built for better neck support and improved airflow. You can wash the mesh cover to keep your pillow fresh and even adjust the intensity of the lavender scent by applying the lavender essential oil spray that comes with it. Could this be the perfect pillow? I'm dying to find out.