Create a Beautiful Tablescape Using What You Already Have
How to Create the Most Beautiful Tabletop With What You Already Have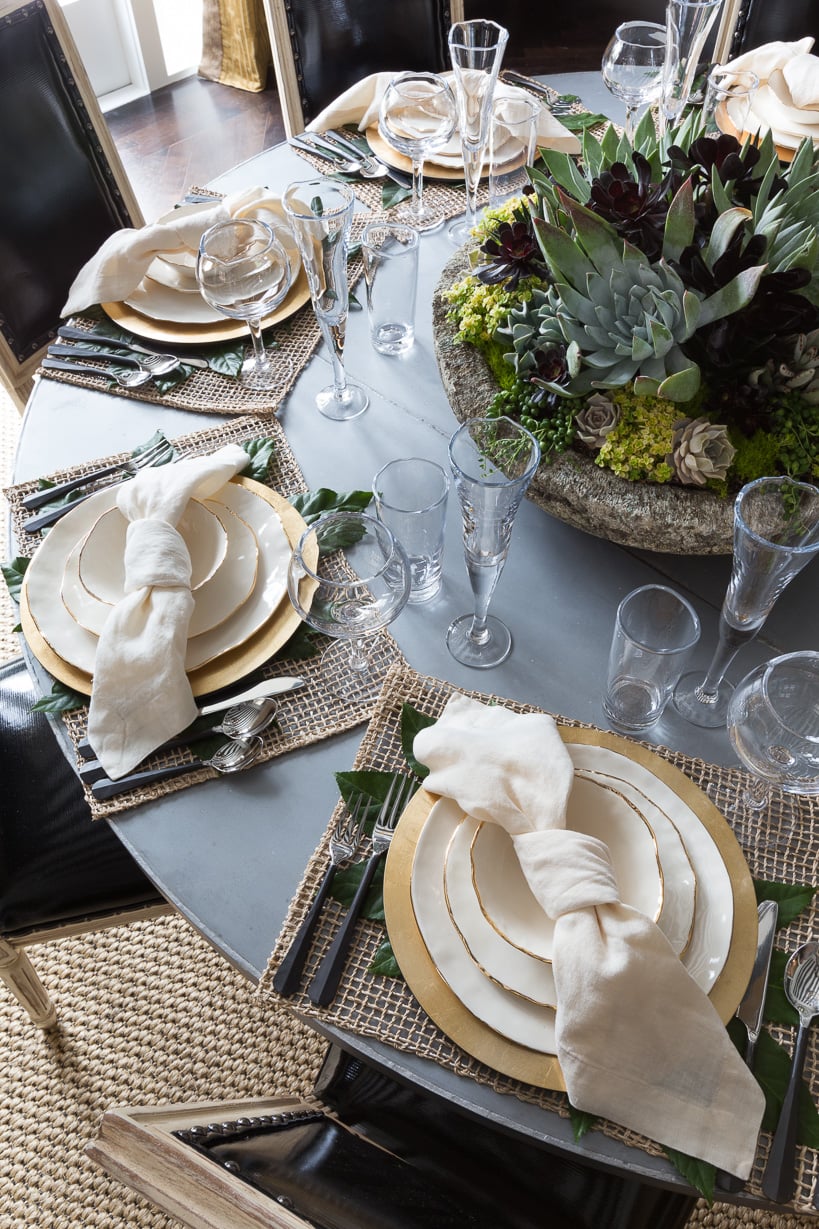 Source: Cecilie Starin Design, David Duncan LivingstonRunning out of ways to take your tabletop from blah to brilliant but don't want to drop major bucks sprucing it up for your next dinner party? You've come to the right place! Interior designer Cecilie Starin of San Francisco-based Cecilie Starin Design knows exactly what goes into creating a breathtaking tabletop — case in point: the masterful layout she created for the San Francisco Decorator Showcase seen above — and she's sharing her insider tips with us. Follow her resourceful advice to create an unforgettable tabletop using almost entirely what you already have.
Layer With Nature

Large leaves placed under a charger add a fresh feel to a setting. Palm fronds, fig leafs, succulents, exposed branches, and dried twigs are also great options as they create ambiance and bring the feel of the outdoors in. These can be collected from your own yard or garden or come from a flower mart. River rocks are also pretty running down the length of a table or surrounding a centerpiece.

Mix Textures

To keep a setting from feeling too flat, mix smooth and tactile textures. I like a woven rope or grass place mat as a base for beautiful ceramic dishes. Add on a rustic linen napkin and brushed metal silverware. The layers make it complex and interesting.

Pick Long-Lasting Centerpieces

Succulents are ideal for centerpieces, as they're long lasting as well as stylish. They also make a versatile foundation that can be changed and refreshed by simply adding in fresh seasonal flowers. Think white flowers for a cool, zen-like feel, or for big impact, choose a bold-hued flower, like red roses.

Play With Shapes

Don't be afraid to pair a square plate with a round charger. Top it off with a round salad plate or bowl to create interest and impact. This also allows you to mix in old, like your grandma's china, and new pieces, or high and low dinnerware, so it feels totally fresh and not matchy-matchy.

Get Creative With Napkins

With a multilayered table setting (i.e. place mat, charger, dinner plate, salad plate), a simply knotted napkin keeps it from looking too "done." You can get more creative; think folded shapes, decorative napkin rings, or even a small sprig of succulent tied with a ribbon, if the place setting isn't as complex.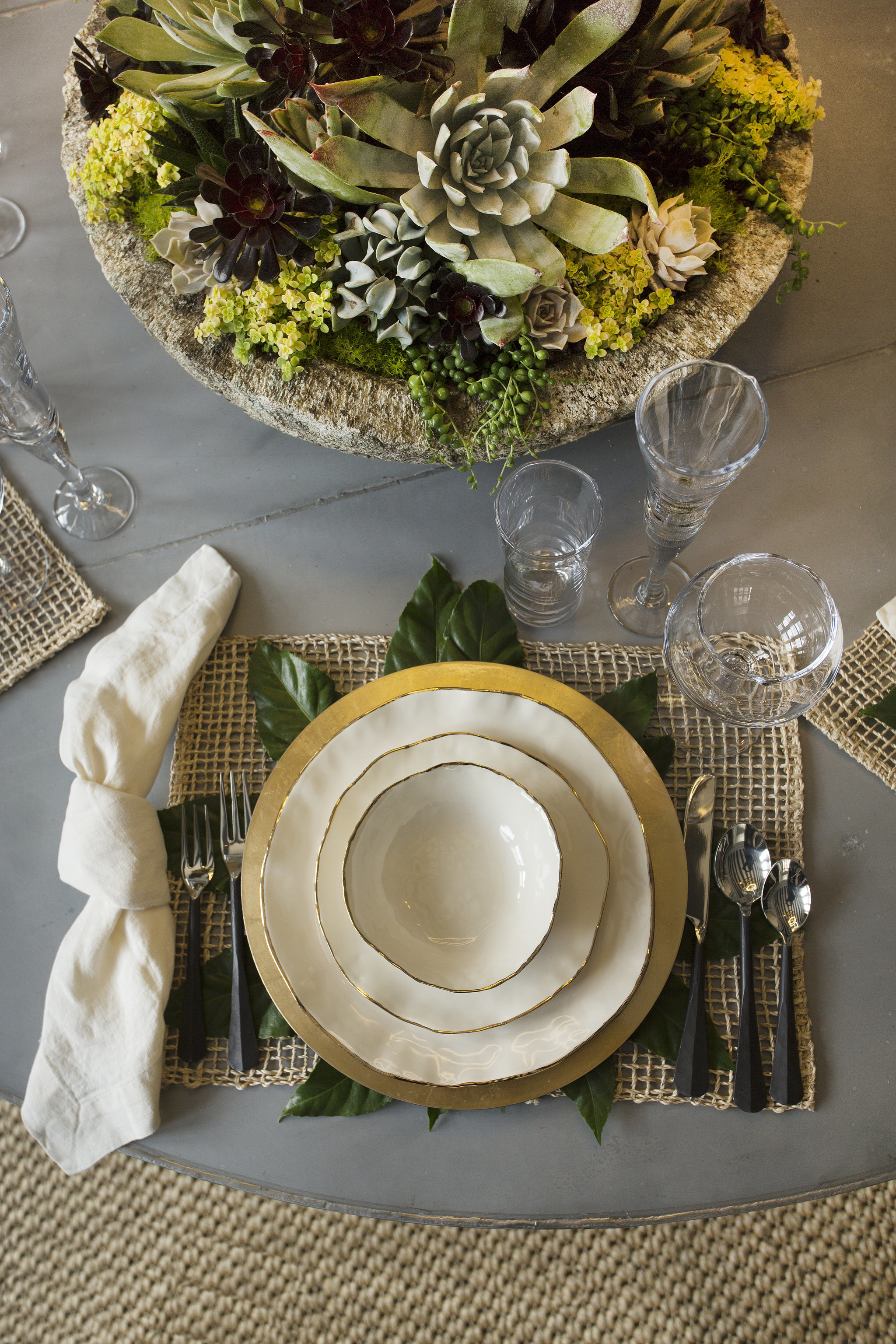 Source: Cecilie Starin Design, Margot Hartford Photography