Fixer Upper's Chip and Joanna Gaines's Holiday Tablescape
4 Ways to Entertain Like Chip and Joanna Gaines (It's Easier Than You Think)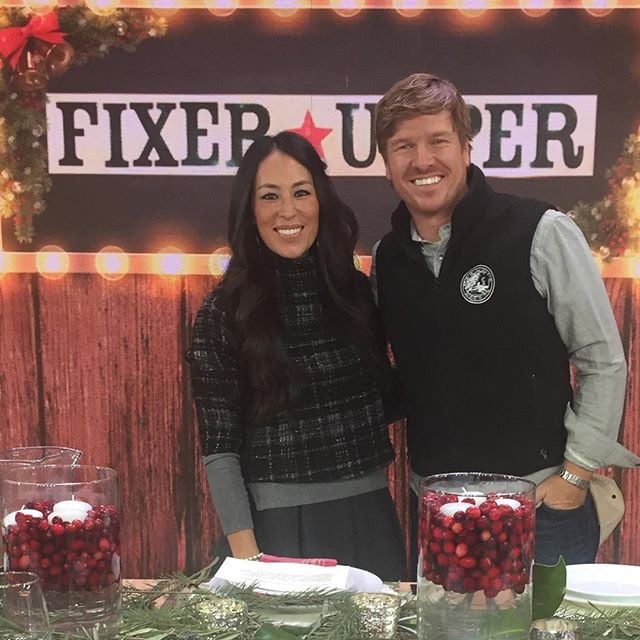 Image Source: Instagram user joannagaines
Ever wonder how despite juggling four young children, a booming business, and a hit HGTV show, Chip and Joanna Gaines always seem happy and calm? The couple's relaxed entertaining strategy might have something to do with it. The Fixer Upper couple shared their tips to setting a beautiful Christmas tablescape on the Today show, and you're going to love how easy and affordable they are. Check out the four basics below and head to Today.com for the full video tutorial.
Don't Stress

Before you go crazy trying to create a flawless dinner table, remember that the point of the holidays is to gather with your family and friends. A beautiful table is a plus, but it won't make or break the special time you share together; however, being a frazzled hostess could.

Elevate Basic Place Settings

No need to spend a fortune on special-occasion dish sets when you can make a big impact by adding a unique charger beneath your regular dishes. Joanna found affordable wooden ones at Pier 1. Then she added festive plaid napkins atop the plates to enrich the design further.

Layer Scavenged Greens

Instead of spending big bucks on a floral centerpiece, Chip searches the yard for fallen magnolia leaves and cuts down small pine branches, pieces of shrubs, and hawthorne plants. Then, Joanna layers them across the tabletop to create a stunning and fragrant natural runner and centerpiece.

Get Creative With White Candles

Joanna and Chip create impressive holiday centerpieces with just glass hurricane vases filled with water, a few floating votive candles, and bag of cranberries.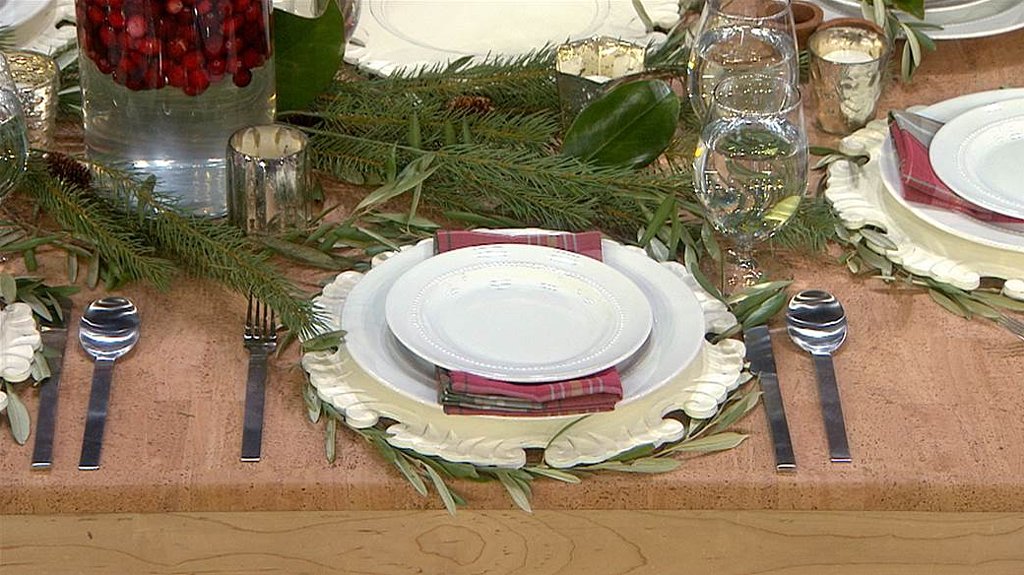 Image Source: Today.com