Will Flip or Flop Continue Filming?
Updated: Will Flip or Flop Continue Filming Now That the El Moussas Have Split?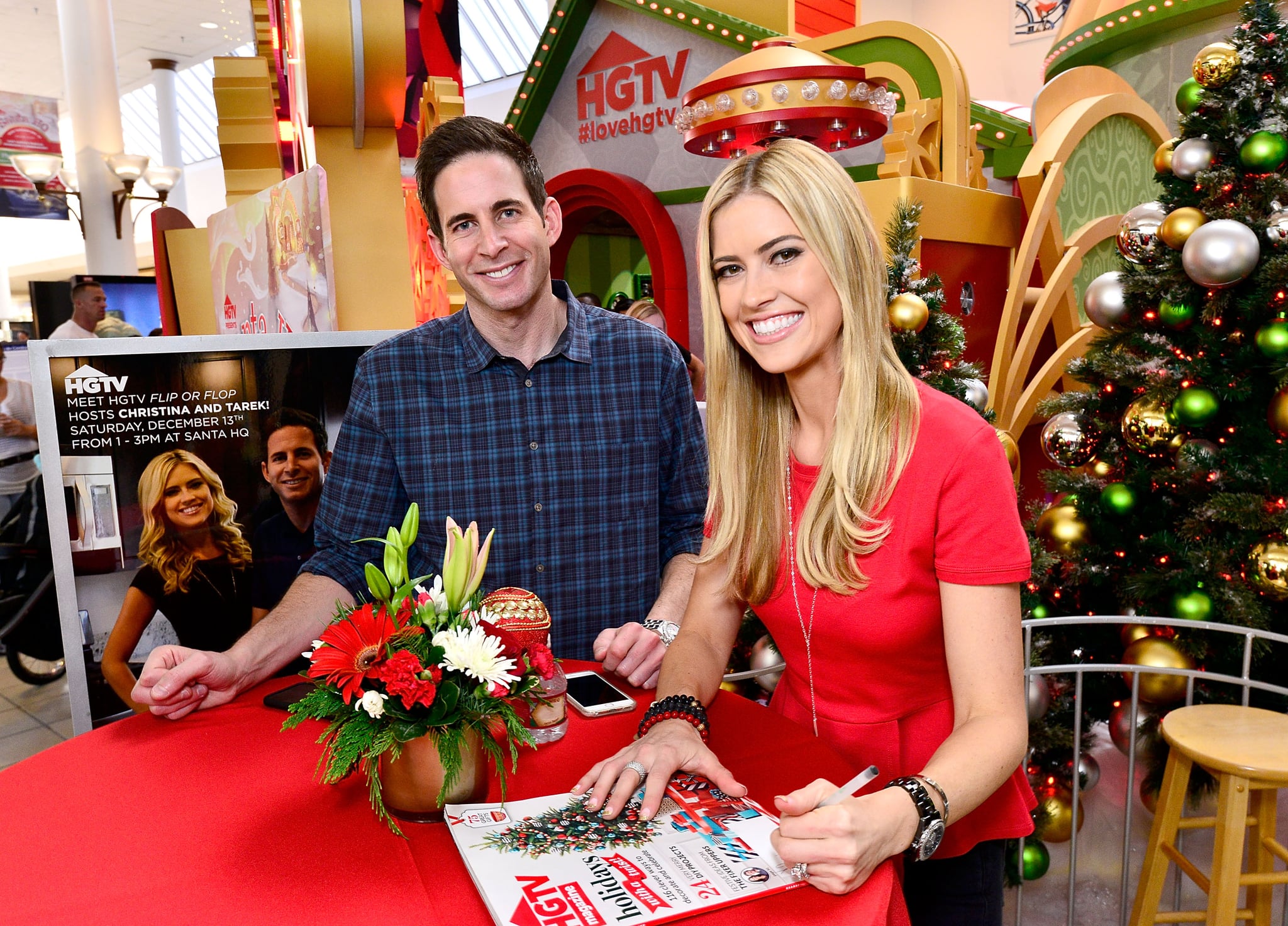 The hearts of HGTV fans across America broke when Christina and Tarek El Moussa of the reality real estate show Flip or Flop announced they were separating. Not only was it sad to hear that the parents of two young children, who have tackled everything from cancer to infertility together, were taking a break from their marriage, but it also meant that future of a beloved show was in jeopardy.
HGTV addressed viewers concerns, telling People, "We admire and appreciate Tarek and Christina's great work on Flip or Flop. When it comes to matters related to their own family, we respect their privacy and honor any decision that works best for them and their children. HGTV is currently airing episodes of Flip or Flop and the series will continue production as scheduled."
The El Moussas, who alluded to their plans to continue working together in their initial separation statement to People, have chimed back in to explicitly clarify their future business plans: "We plan to continue our professional life together by being professional, by doing our jobs well, by being prepared and by working hard." In addition to filming their HGTV show, they also have a book together, Flip Your Life, due out in March.
An insider told E! News that while the network will continue filming all contractually obligated episodes in early 2017, the series will likely end right after that.
It looks like the show will go on, at least for now. We applaud the couple for their commitment to coparenting and running their business together!