Heather Dubrow Home Design Tips
Don't Design a Home Until You've Read RHOC Star Heather Dubrow's 4 Wise Tips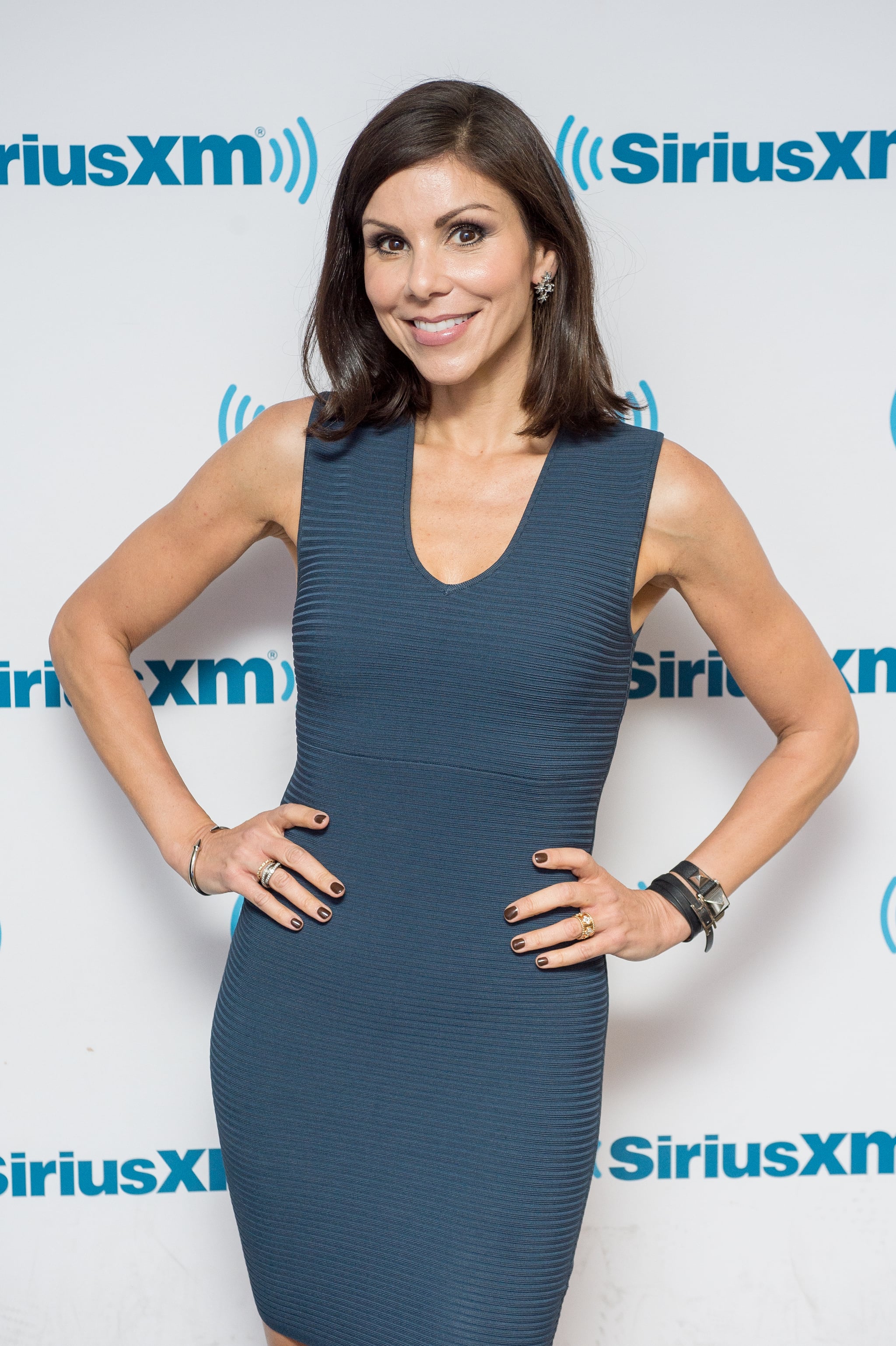 Heather Dubrow's multi-million-dollar homes are practically their own character on The Real Housewives of Orange County. From their mind-boggling square footage to their over-the-top amenities, Heather has a knack for designing unforgettable residences. "I've done two houses from the ground up. One that I bought halfway through construction and finished. And maybe three or four major remodels," the Evite video series host, actress, and mother of four told us in a recent phone interview. Based on the splendor of her most recent home — it has a champagne doorbell inside the palatial closet — we wanted to pick Heather's brain on home design. She shared her truly wise wisdom below.

Design a Home YOU Love
"I think the biggest thing with home design is — and it's taken me a long time to learn this — is you have to put things in your home that you love. And you can't worry about what other people are going to think about it," Heather sagely advises. She admits that when she first started designing homes, she was worried about what everyone else thought, getting hung up on the builder's opinion or a comment the designer made. "When I did [our current] house, I thought, 'You know what? I don't care. I'm going to build the house that I want.' And I am so happy with it. Terry's so happy with it. Maybe it's some people's taste, maybe it's not others,' but you really can't make a mistake if you put things in your home you love."

Start With a Solid Foundation
While Heather's first rule is to design a home you love, no matter how outlandish it may seem to other people, she clarifies that you can't put specific and bizarre pieces in your home in a way that cannot be removed. Meaning, she says, "you can put fuchsia pillows or a purple sofa or anything weird like that, that's fine. But you cannot do a purple marble bathroom because it's just too odd, and if you go to try to sell it, people will feel like they have to replace that." In summary, she says, "when you do the bones of the house, you have to make sure that it's very pretty and homogenous . . . but other than that, go crazy."
Create a Floor Plan Around Your Specific Lifestyle
While Heather's last house was huge, she says the floor plan didn't really flow with the way her family lived and that's, "really important when you're building a house, or remodeling a house, or even buying a house." Heather always wished she had taken a couple more passes at the design before construction began on that house, so when building this house, she says, "I knew exactly what I wanted it to look like. I knew exactly how we function. And as ridiculously large as this house is, we use every square inch of it because of the way it's laid out.
Search High-End and Low-End For Decor
While Heather isn't shy about admitting she loves fine art or splurging on fancy pieces, like a recent Kelly Wearstler statue, she also doesn't overlook more affordable options. "I've been looking for art for my formal powder room for literally six months, and I finally just found something from Target!" Heather exclaims. "I bought this collection of paintings and they are so gorgeous and they were the perfect color and the perfect size and it was wrapped canvas and I freaked out over them." To give them a more unique, upmarket look, Heather positioned them in a different directions. "They're the cheapest thing I've bought, I think, in the house, but they are perfection."
Image Source: Getty / Roy Rochlin / Contributor