How to Buy a Couch
7 Things You Must Consider Before Buying a Sofa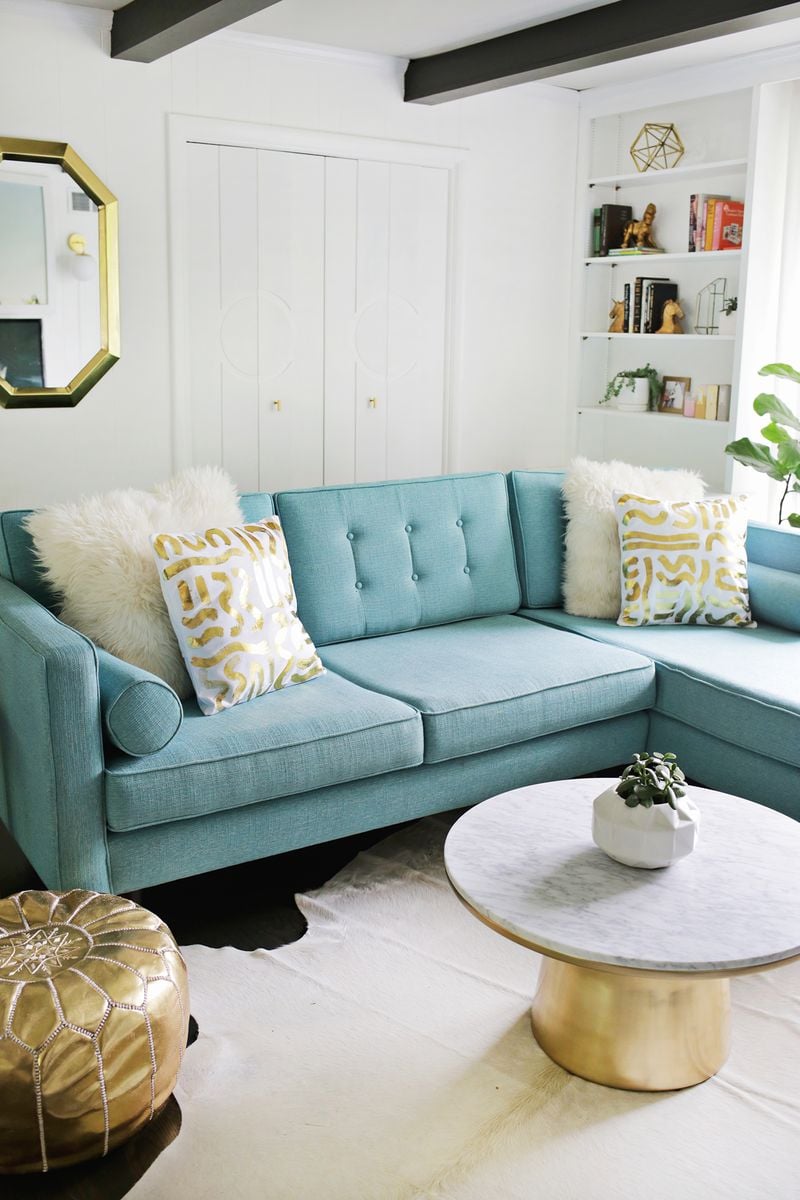 For many of us, our couches are the defining pieces of our living room. Because of their size, they anchor the space and often act as a focal point to the design. But they're also a focal point of our lives, and where many of us spend a lot of time with family and friends. Sofas ultimately get a ton of use, so choosing a couch is a pretty big deal. Before you go out and buy the first couch you see, read our tips for choosing a couch you'll love!
1. Find a Look That You Love
Since your couch is such a huge part of your living room decor, it's important to narrow down the style (or styles) that will look best in your home. Living rooms with an eclectic decor style are easiest to work with because almost any style of couch will work. If your space is modern, stick to clean lines and a simple feel. If you prefer the vintage look, a chichester sofa is a fun choice. Midcentury modern sofas work well in any number of spaces, and come in a wide range of fabrics to fit your style. You'll also want to consider whether you like the tufted look or not. Tufted sofas can look more traditional than non-tufted, but it all depends on the style of sofa you choose.
2. Be Realistic About Material
If you're dreaming about a beautiful velvet couch, ask yourself: is this going to work for my lifestyle? Is your couch going in your family living room or in a less-used formal living room? Couches that are used multiple times on a daily basis will need to be able to stand up to a lot of wear. Cotton blends are a great sturdy option, and more resistant to soiling and wrinkling than pure cotton. Linen won't withstand heavy wear and needs to be professionally cleaned, but it won't fade. Wool and leather are super durable but can be pricier. Stay away from natural and synthetic blend fibers and silk, which wear quickly. As for velvet — try a synthetic velvet, rather than silk, as synthetic velvets are more durable and cost effective.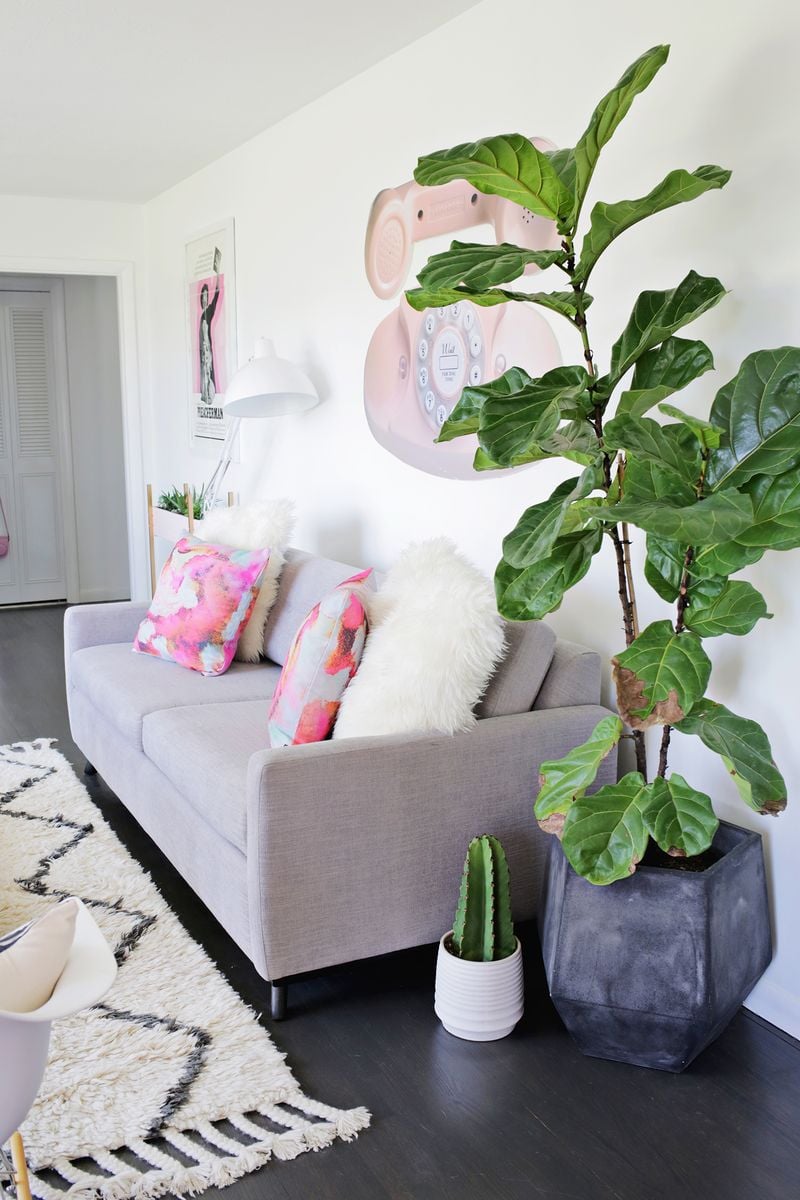 3. Identify Your Comfort Needs
If you only need a couch for you and your significant other, you might be able to sacrifice on size. Love seats and more traditional styles of sofas tend to take up less room than modern styles. But if your couch doubles as the guest bed, you'll need one that's deep enough and long enough to sleep someone comfortably. A couch with a pull-out bed is a great space-saving option, but these are often heavier and more expensive than a standard couch. Midcentury modern sofas and contemporary models tend to be a little deeper than traditional styles of sofas. Another consideration to think about: the arms. While most couches these days come with padded arms, some older styles don't. You should also think about whether you prefer the look and feel of a rounded arm or something more square. Broad arms with flat tops can offer a convenient place to sit your coffee mug in the morning!
4. Consider Your Color Palette
The general rules for color palettes for decorating are one primary color, one secondary color, and one accent color. If your walls are painted one color, the color of your couch will be the secondary color. Any accent pillows or throw blankets will be your accent colors, so make sure the couch you choose will work with the rest of the space. The color of your couch also goes hand in hand with how you use it. Formal living rooms can usually accommodate white couches if they don't get a lot of heavy, regular use. If you have kids, pets, or just generally spend a lot of time on your couch, going for dark colors, bright colors, and patterns might be a better option for you.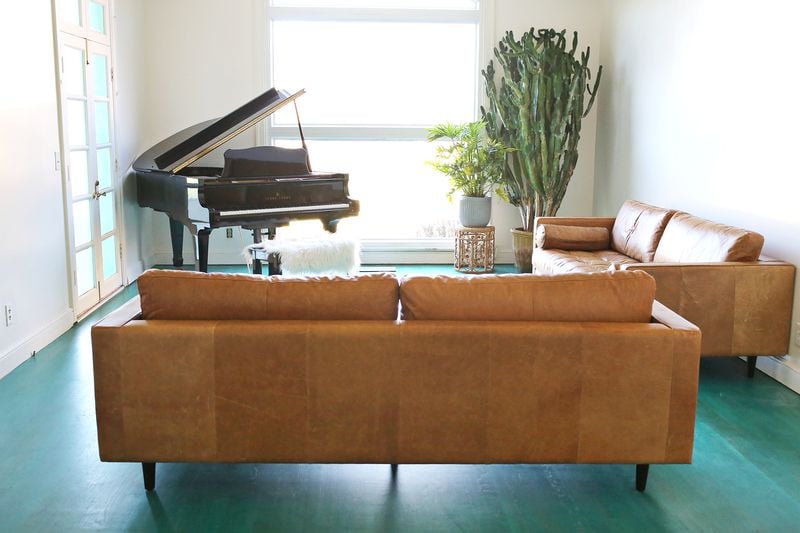 5. Stick to Your Budget

Before you start looking for sofas, sit down and work out what your budget will be. There will always be lots of couches out there that you're tempted by that you can't afford, so make it a priority to stick to your budget. But it's also important to remember that, generally, more expensive couches are more comfortable and higher quality. The most expensive couches usually have a goose down filling. Cheaper couches tend to have fewer layers of padding, and the higher the price, the more padding there is. High-resilient (HR) foam fillings aren't the cheapest option but are the longest-lasting. With all of the options, you're bound to find a couch that works for your budget, style, and needs.
6. Test Them Out
Not testing your sofa before you buy it can mean disaster. Lots of couches can look great on paper but end up being hard and uncomfortable, and truly the only way to tell for sure is to test them out. Try to buy your couch somewhere that has a lot of options, so you can test them all out at the same time and see which one you prefer. Showroom models are perfect for testing because they are usually broken in already, so you can get a sense for how your couch will feel after some use. If you're unsure about how certain fabrics will feel, this is also the time to compare synthetic fibers with natural fibers and see which one you prefer.
7. Always Measure Before You Buy
The couch of your dreams won't always be the best fit for your space. So before you get out your wallet, make sure you measure the couch and your living room. This is essential if you're having your couch delivered: you don't want to go through all the hassle of paying for and arranging a delivery time, only to find out your living room isn't big enough. Measuring first will save you a ton of heartache as well, as you can move on quickly to other options if a couch doesn't measure up.