How to Save Money on Your Heating Bill This Winter
9 Ingenious Ways to Save on Heating This Winter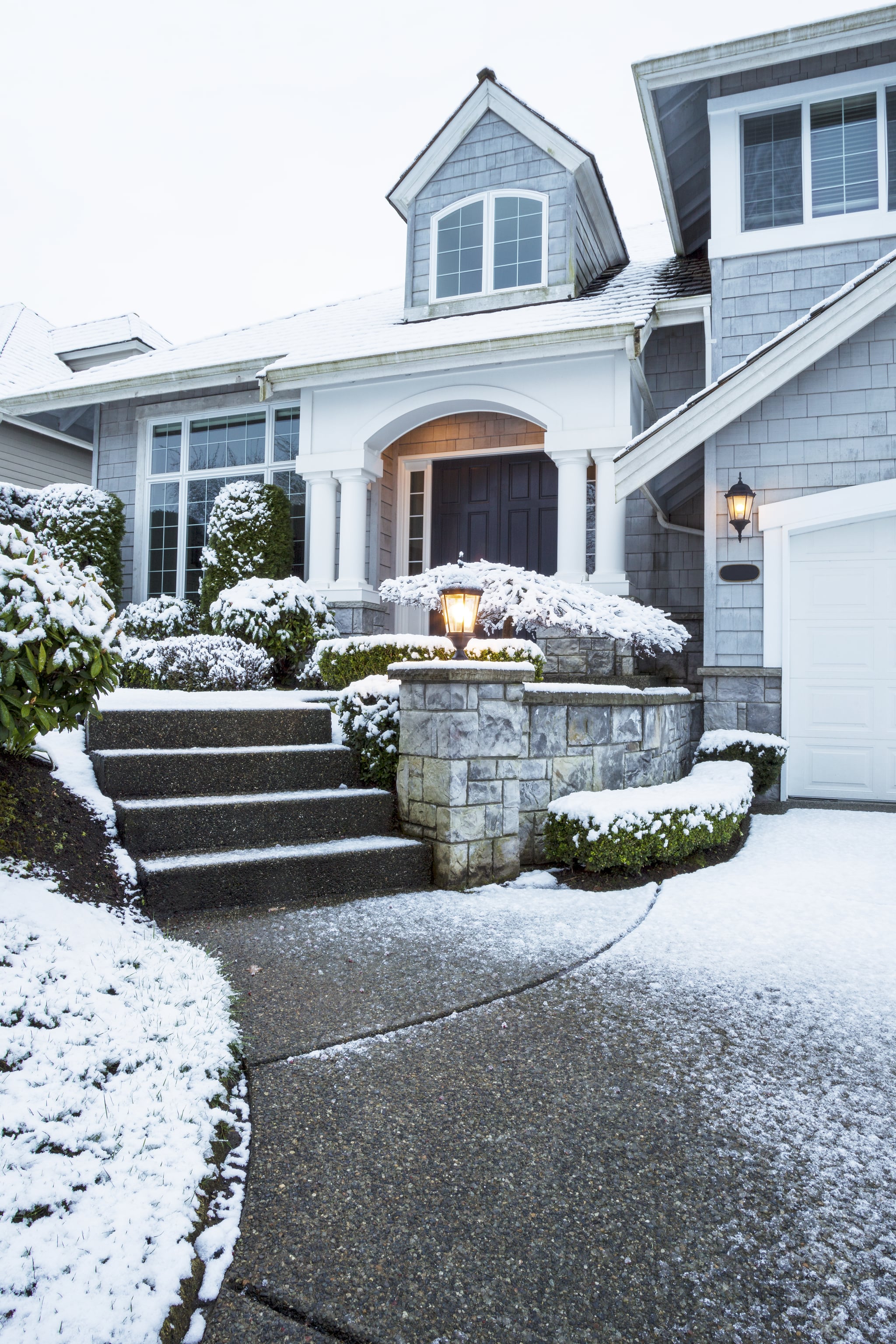 Winter's chill brings cozy decor and lazy afternoons spent sipping cocoa in front of the fire, but it can also bring major electrical bills. If heating your home is seriously expensive, then you're going to want to read these nine cost-effective ways to stay warm this Winter.
Plastic Wrap Windows

If you've ever stood next to a drafty window, then you can attest that they're major culprits of heat loss. Keep the cold air out affordably by covering windows with plastic. DIY window insulation kits are generally under $20 and allow you to secure plastic sheets with insulated tape and shrink wrap it with a hair dryer.

Add a Storm Door

Create an extra layer of padding between the elements and your house by adding a storm door. While it's a little bit pricier up front, you can reduce energy loss up to 50 percent by purchasing a storm door made with low-emissivity glass or coating.

Install a Programmable Thermostat

Instead of keeping your heat on full blast all day, use a programable thermostat to set the temperature to turn it down while you're out in the middle of the day and turn it back up right before you come home in the evening. Turning the temperature back at least 10 degrees for eight hours a day can save you up to 15 percent a year on your heating bill.

Fill in Insulation Gaps

Invisible cracks and gaps around the house allow valuable heat to seep out. Taking a little time in Summer or Fall to caulk or weatherstrip these leaks around the house will save you big money on your energy bill come Winter. Common areas in need of insulation include the space between the baseboard and the floorboard, behind electrical outlets, and around windows and attack hatches.

Hang Thermal Curtains

Invest in curtains with thermal lining. They'll block heat and UV rays in the Summer and keep the cold air out in the Winter. When the mercury plummets, you can cut your energy bill down by up to 20 percent by keeping drapes closed during the day.

Reverse the Ceiling Fan

Ceiling fans usually have a switch you can flip to change the direction the fan blades are rotating in. By simply switching it to clockwise rotation in Winter, you'll push hot air that has risen to the ceiling back down into the room. Doesn't get easier than that.

Put Layers on Yourself

It's a lot cheaper to throw on a sweater and some fuzzy slippers than to crank up the heat every time you get chilly, so keep warm layers close at hand and the temperature at a reasonable setting.

Improvise Wall Insulation

If tearing down the drywall to add insulation isn't an option, then it's time to get clever. You can line chilly external walls with cold-absorbing materials like a tall shelf filled with books, use decorative screens as cold air blockers, and even line baseboards with cardboard.

Position Furniture Around Heat Sources

For a free and temporary fix, give your living spaces a Winter makeover by rearranging furniture away from cold external walls and around heat sources, like the fireplace. It will make those frigid nights more enjoyable.