Source: POPSUGAR Photography / Sarah Lipoff
There's something so wonderful about picking up a unique find at a garage sale and giving it an update. That's why we partnered with Krylon® for this post.
One of my favorite things to do is hit garage sales in my area. Sometimes it's just to browse and potentially get a sneak peek of what other people's houses look like, and then there are the times I'm on the hunt for something. I happened upon an outdoor furniture set that needed a touch-up but was otherwise in great condition and had to bring the set home. There was quite a bit of rust in a couple of spots on the furniture, but a coating of spray paint can do wonders. Here's how to give your old outdoor items a quick refresh.
Take a look at your furniture and think about what color would work best with for your project. I decided a lighter shade would brighten everything up.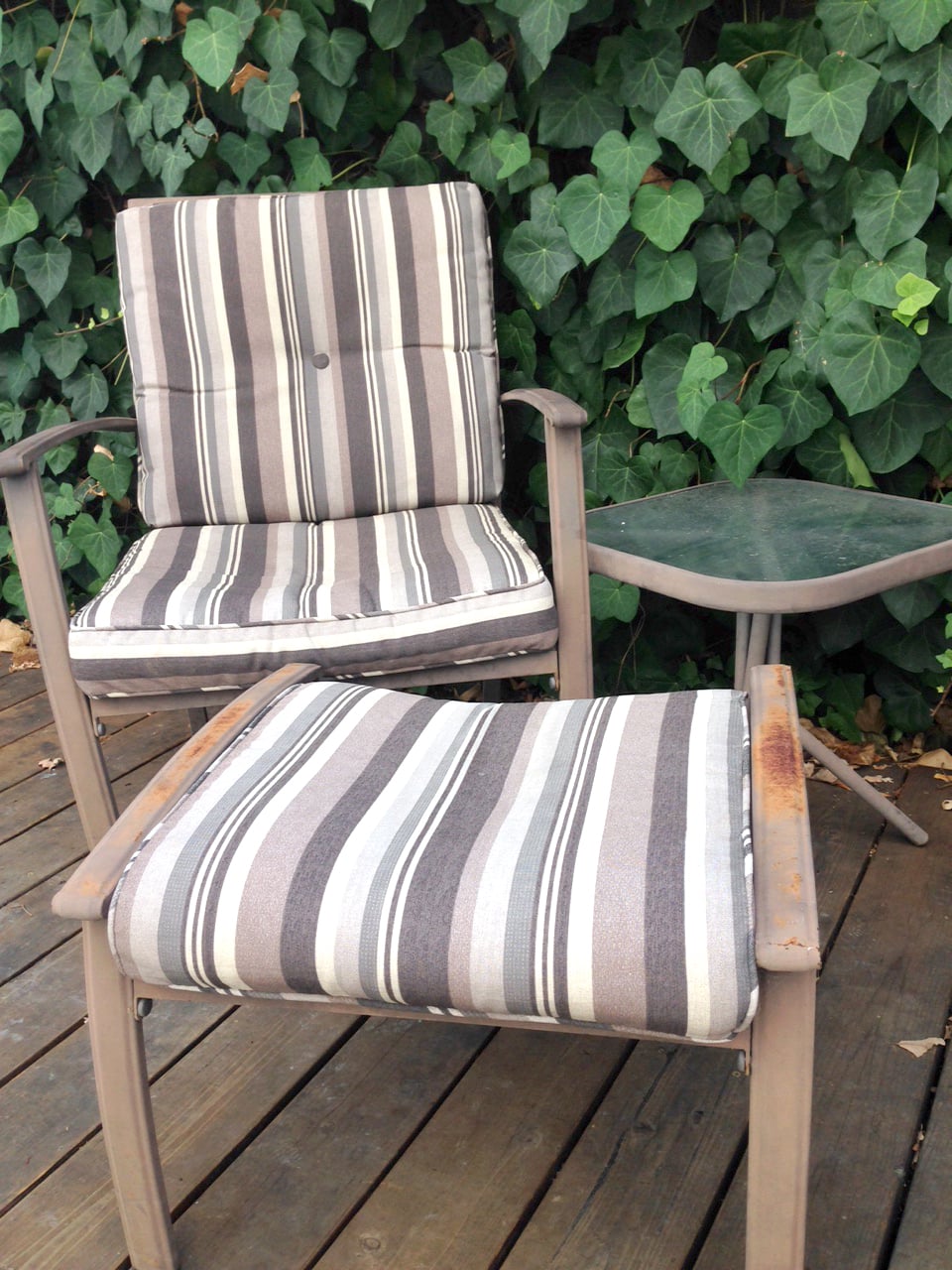 Head outdoors or to a well-ventilated area and cover with a drop cloth to protect your space.
Wipe down the item, using soapy water and a soft cloth to remove any dirt or spider webs. This makes for a nice, smooth surface to paint.
If there's any rust, gently brush with sandpaper or a metal brush then wipe clean. I used KRYLON Covermaxx in almond for coating my chairs.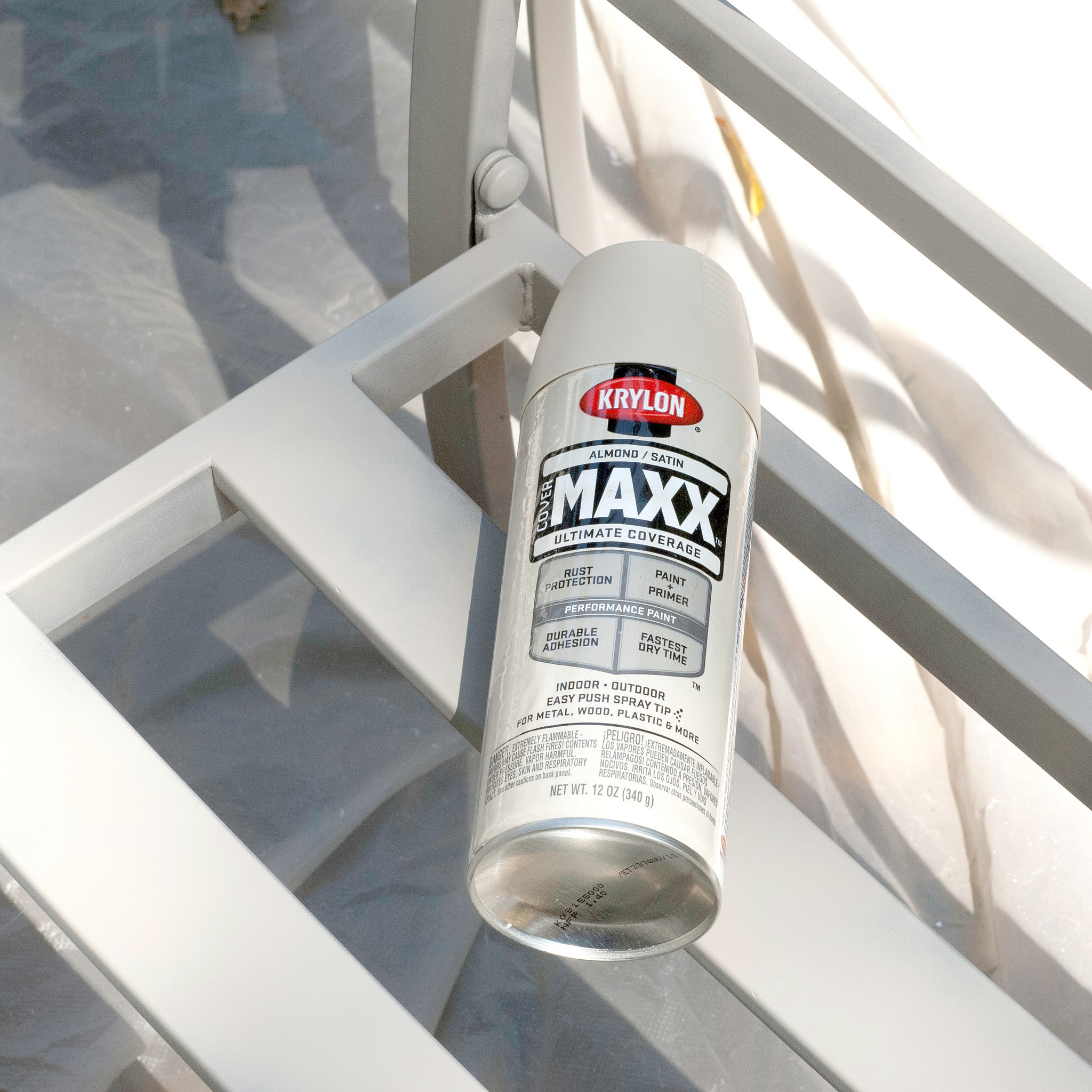 Flip the chairs over and give an even coat of paint. Once dry, flip and paint the other side.
Touch up as needed and enjoy your new furniture!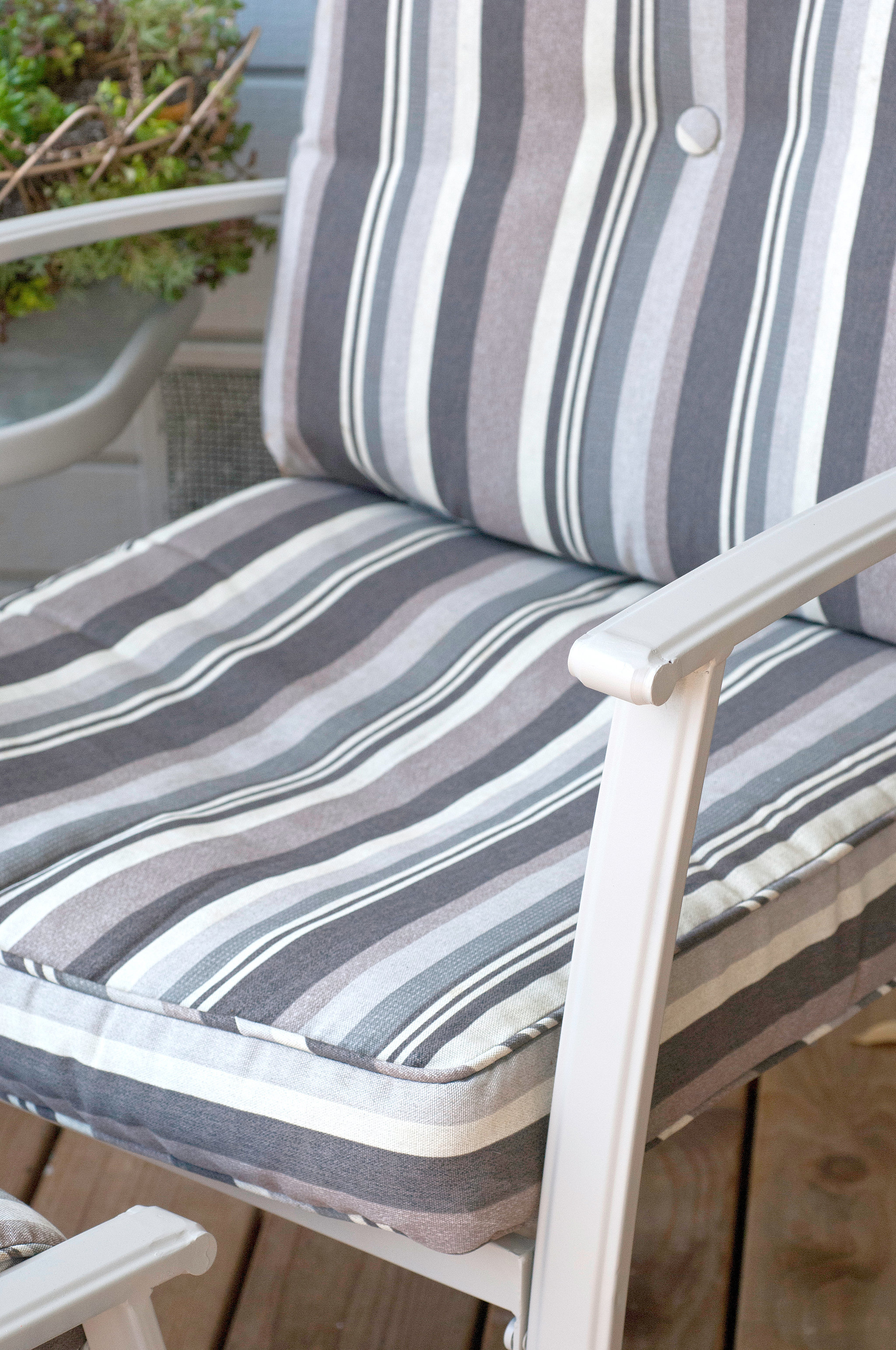 And here's how to turn an old hanging basket into a succulent planter.
Image Source: POPSUGAR Photography / Sarah Lipoff