Ikea Industrial Rast Hack
Transform a Plain Ikea Cabinet Into an Industrial Statement Piece
When Ashley Rader from Giddy Upcycled spotted this cool industrial cabinet ($880) from Dot & Bo, she knew she could make a similar version for a fraction of the price.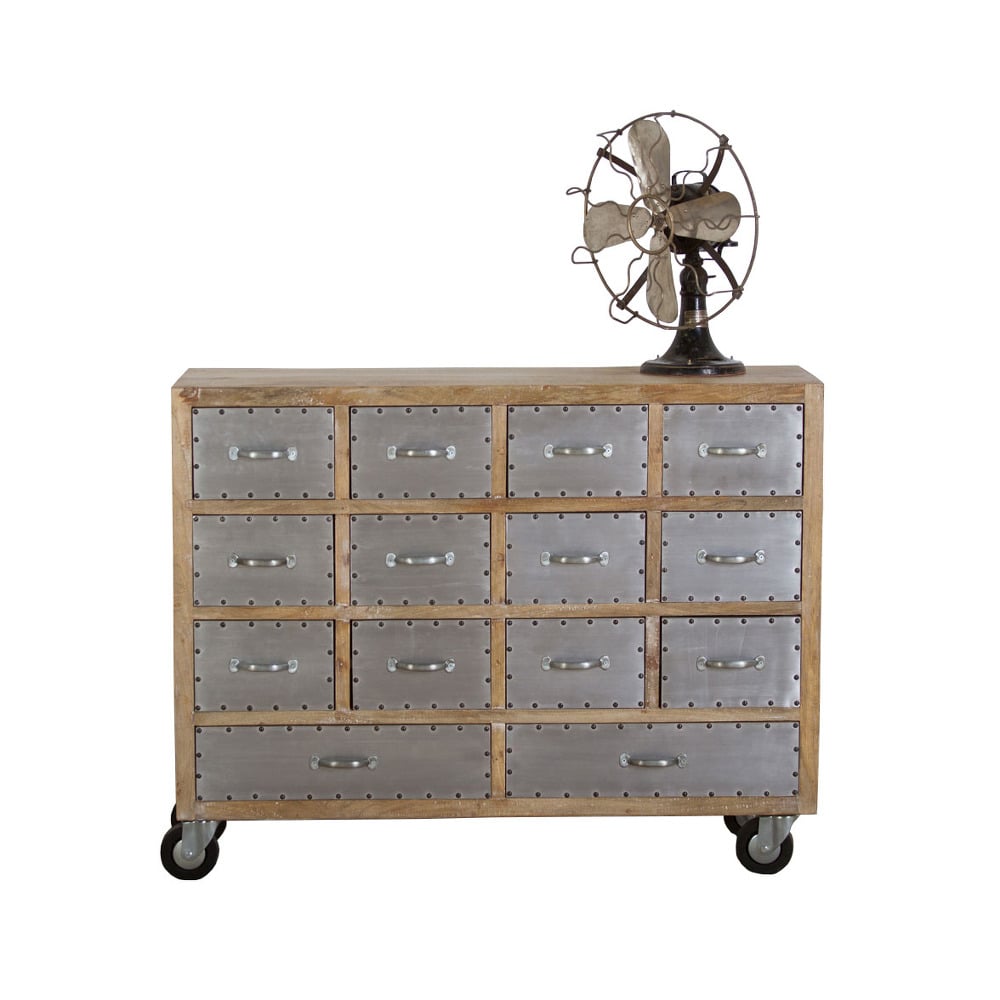 She started with Ikea's plain pine Rast cabinet ($35) and jazzed it up with homemade wood stain, metal sheets, nailheads, new knobs, and caster wheels. Her version is strikingly similar, don't you think? Still, the most impressive part is that she pulled off this hack for only $80!
For more details on Ashley's brilliant Ikea hack, visit Hometalk!
Source: Giddy Upcycled via Hometalk