Ikea Office Chair Hack
How to Transform a Plain Ikea Chair Into Glam Office Seating
The following post was originally featured on Style Me Pretty Living and written by Erin Lepperd.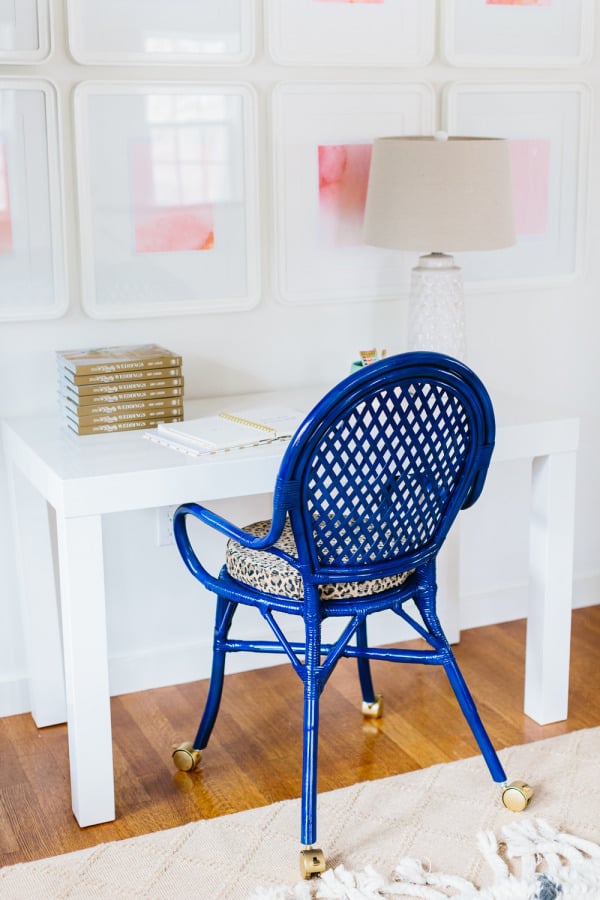 You know we love ourselves a good Ikea hack. Love might not even be strong enough a word. And this one is practically unrecognizable from the standard store-bought offerings with a pop of glossy cobalt and some leopard for good measure. This office chair is not shy, but that's why we love it so. Give an Ikea piece an oh-so-glam update with this fab project. And for even more Ikea hacks, click here!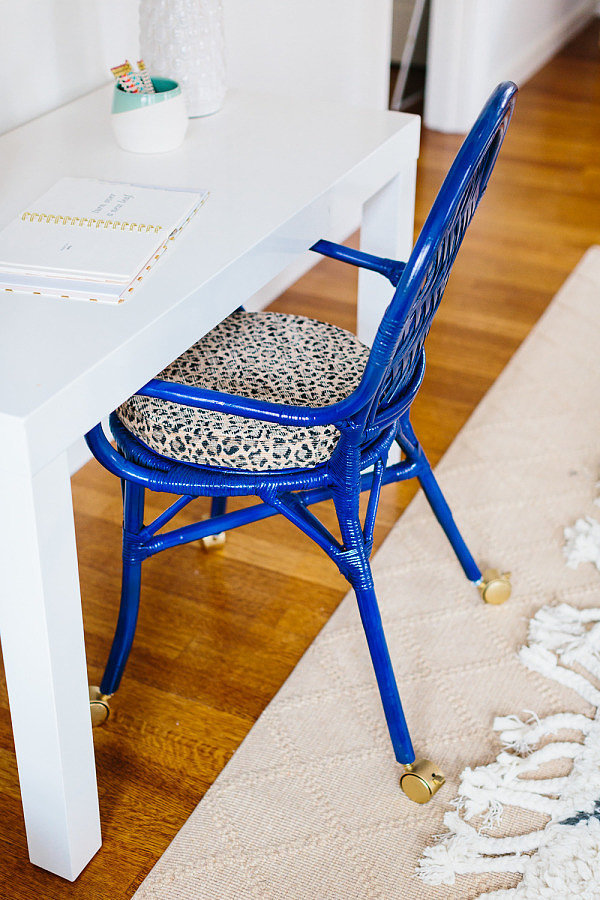 Materials
Ikea chair
Chair wheels
Gloss cobalt blue spray paint
Gold spray paint
7/16-inch drill bit
Drill
Superglue
Hammer or mallet
Leopard fabric
2-inch-thick foam sheet large enough for the seat diameter (we found ours at Jo-Ann)
Hot glue gun & sticks
Scissors
Sharpie
Pencil
String
Ruler
Fabric measuring tape
Bread knife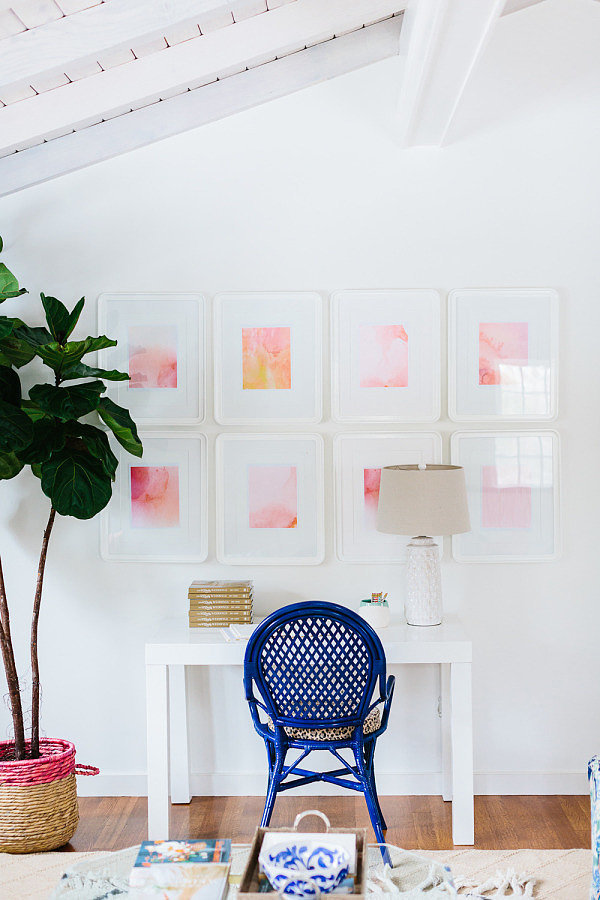 Instructions
Step 1:
Drill a hole with the ⅜-inch bit, long enough for the wheel insert, into each chair leg. Dab some superglue onto each wheel insert, then tap into place with a hammer.
Step 2:
Spray the chair cobalt blue. You'll want to do this outside or in a well-ventilated area and on some cardboard or a plastic drop cloth. Spray it from all angles, in 2-3 light coats, to prevent drips. Let the chair dry 1 hour.
Step 3:
Spray the wheels gold from every angle, and let dry 1 hour.
Step 4:
Measure the diameter of the seat, then use a pencil, a Sharpie, and some string to trace a circle of the same size on the foam.
Step 5:
Use a bread knife to cut out the foam circle. Make sure to hold it perpendicular to the sheet as you go around so the circle doesn't come out with angled edges.
Step 6:
Trace a circle 1-inch larger in diameter on the backside of the fabric. Cut out two circles of fabric (you can stack two layers of fabric and cut them both out together). Measure the length around the circle, then cut a strip of fabric that long and 2 ½ inches wide.
Step 7:
Hot glue the foam circle to the two fabric circles, one on either side. Fold down the extra fabric around the rim on each side and glue in place.
Step 8:
Fold down the sides of the strip of fabric to create a faux seam and hot glue around the side of the foam circle.
Step 9:
Place the wheels into each insert and pop the cushion onto the chair seat, and you're ready to work!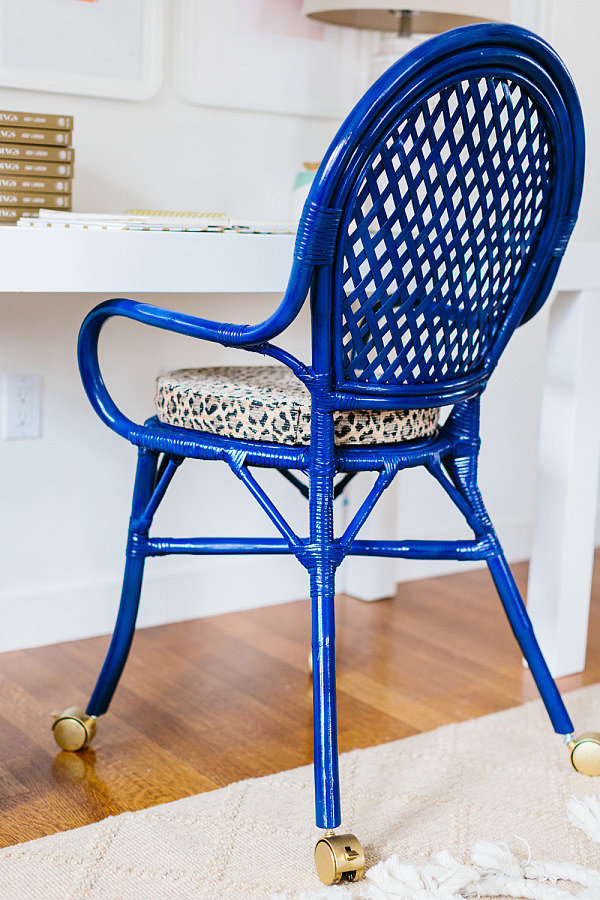 Read more from Style Me Pretty: