Ikea Recalls Mysingso Beach Chair
This Ikea Chair Is Being Recalled For Amputating Fingertips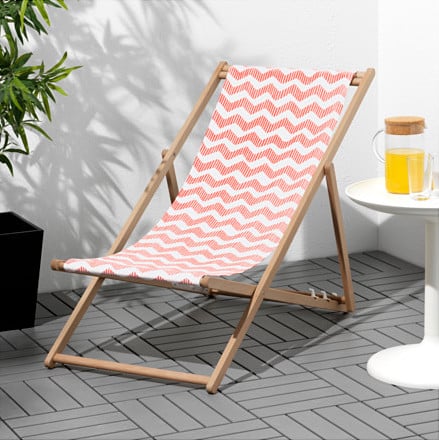 Ikea just issued a scary safety notice to customers. The Swedish home retailer is doing a voluntary recall of its popular Mysingso Beach Chair due to a fingertip amputation hazard. Yikes!
In an email to customers, the store said, "The beach chair can collapse, posing fall and finger entrapment hazards to consumers. Ikea has received 13 reports of incidents worldwide, including 10 injuries, 6 of which resulted in fingertip amputations. Three of those incidents, with one fingertip amputation injury, were reported in the U.S."
Ikea went on to say that chairs can be returned to any Ikea store for a replacement chair or full refund, no proof of purchase required. The chairs were sold for about $25 from February 2013 through December 2016.