Iridescent Shower Curtain
This Iridescent Shower Curtain Is So Hypnotizing, I'm Never Leaving the Bathroom, So Bye Forever
As POPSUGAR editors, we independently select and write about stuff we love and think you'll like too. If you buy a product we have recommended, we may receive affiliate commission, which in turn supports our work.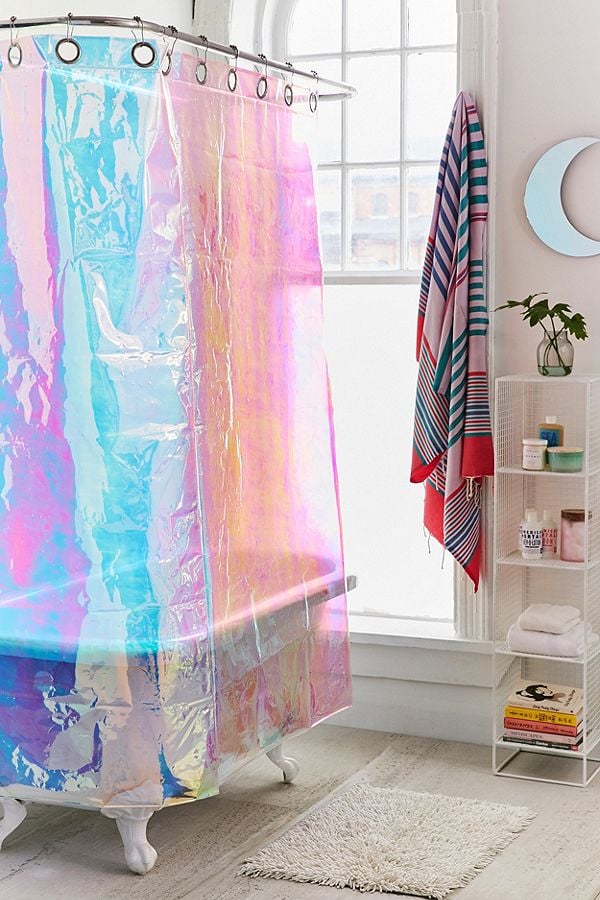 Is your bathroom all white and gray? Clean and simple? Boring? Luckily, we discovered the most mesmerizing accessory you could possibly purchase. Just look at this Iridescent Shower Curtain ($99) and soak in all of its glory. It looks like unicorns and fairies and magic all wrapped into one big piece of fabric.
The curtain is made with water-resistant vinyl that has a holographic rainbow shine. It's sheer, so you can use it on its own or with a liner. Just think about how Instagram-worthy your bathroom will be with this addition. We're buying one for every family member as we speak — no joke. Let's hope they like shiny stuff!