New Furniture Company Is Ikea's Biggest Competitor
This New Ikea Competitor Is Promising to Make Life Easier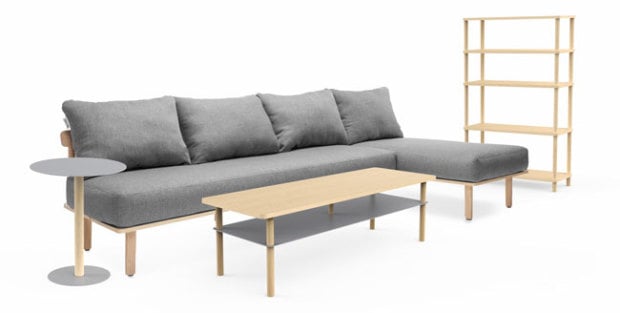 Maybe it's the bagful of screws that's always short just one or the textless instructions that force you and your partner to really communicate, but it seems Ikea's furniture assembly could be easier. Enter Greycork, a ready-to-assemble furniture company that's giving Ikea a run for its money. Greycork strives to make furniture more affordable and easier to set up. Its first available collection is the Living Room Set, which features a sofa ($450) and chaise ($300), coffee table ($125), side table ($75), and bookshelf ($180). Each piece is directly shipped to you in a flat box. The minimalist, modern pieces stem from Japanese/American influence and were designed with easy transportability and breakdown in mind. Most importantly, the Rhode Island-based startup boasts high-quality materials for long-lasting durability as well as four-minute assembly without any tools. What more can we ask for, right?
Since launching on Aug. 14 on a Kickstarter-like site called Indiegogo, Greycork has surpassed its $50,000 goal (now at over $245,000), making Greycork the most funded furniture company on the site of all time.
Would this become your new Ikea? Watch the video below to determine for yourself.