Nicole Curtis's Pregnancy Announcement
Nicole Curtis's Pregnancy Announcement Isn't What You'd Expect
Rehab Addict and Beach Flip star Nicole Curtis broke the news of her pregnancy through social media with an announcement that threw everyone for a loop. The 38-year-old host posted this picture of herself holding her dog Lucy on Facebook and Twitter with the caption, "To answer all your questions -yes! I was asked to be a surrogate -#lucy decided after all these years she wanted her own pups:)"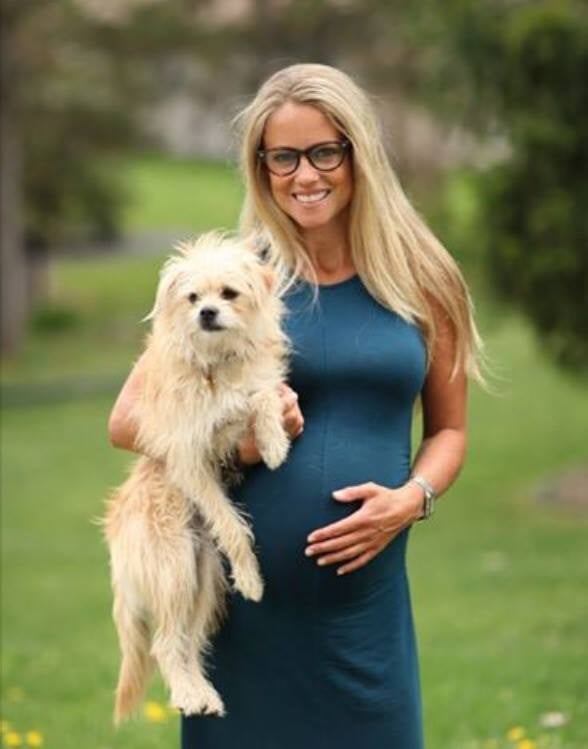 Just an hour later, Nicole addressed confused fans by adding "#sarcasm #notasurrogate" to her Facebook post. While the HGTV star might be using humor to break the news, her Beach Flip cohost David Bromstad slips it into this behind-the-scenes clip for the premiere episode where he refers to her as being "six months preggers."
Check out these 24 fun and fascinating facts about Nicole!