Nicole Curtis's Tips on How to Buy and Rehab an Old House
6 Things That Will Save You Money and Heartache When Restoring an Old House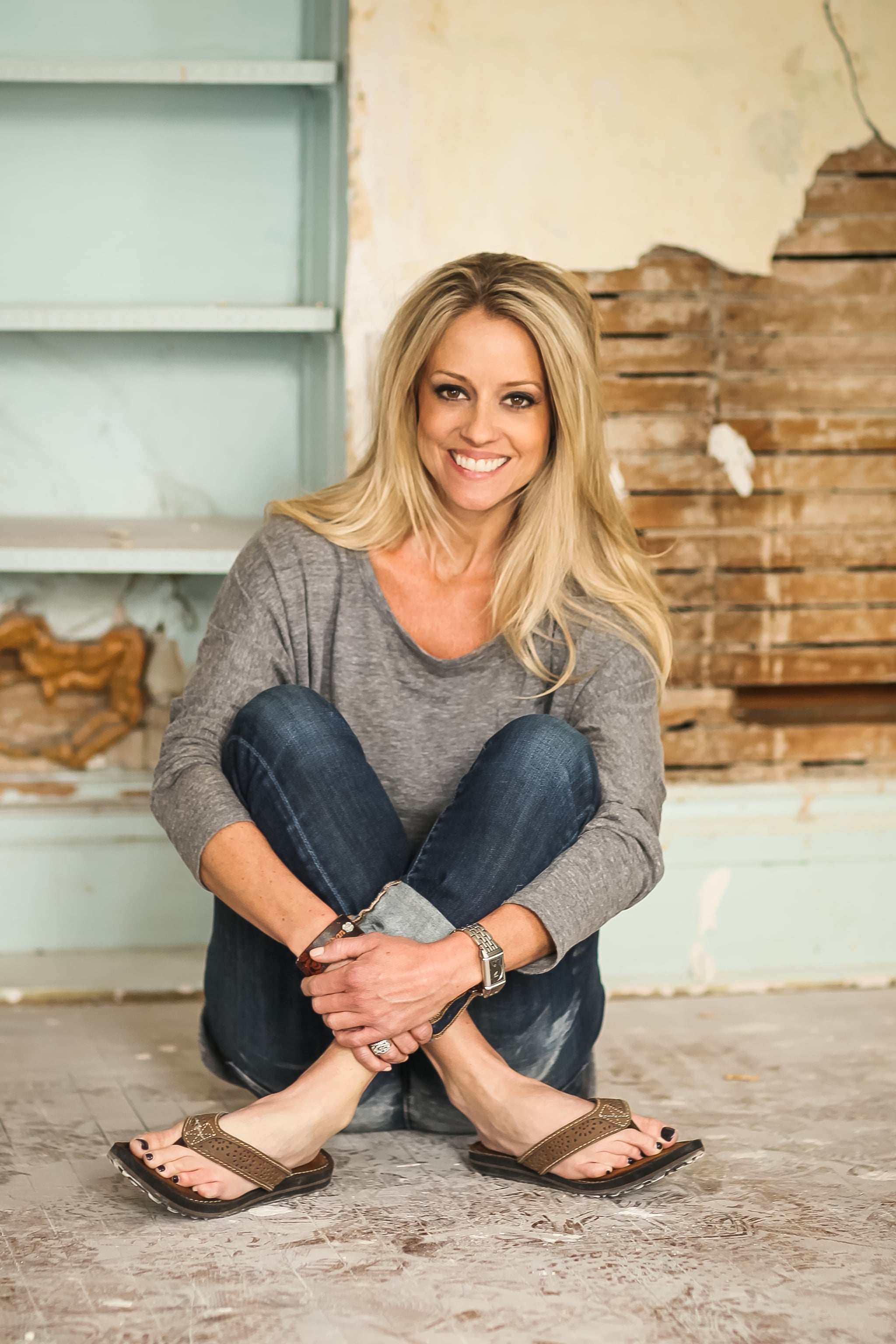 Where others see a crumbling and dilapidated house, HGTV's Nicole Curtis sees potential. The Rehab Addict star has restored countless old homes back to their original glory — and more than modernizing them, she salvages them to preserve their historic integrity. Needless to say, she knows a thing or two about purchasing and renovating old homes. POPSUGAR Home was thrilled to chat with Nicole about what every ambitious old-home buyer needs to know about rehabbing.
Don't Bite Off More Than You Can Chew When Buying

When searching for a home, Nicole encourages buyers to have an honest conversation about buying a rehab house, asking themselves, "'Do I have more time or money?'" she says, and then shop accordingly. "If you have the money, then you can take on any project and hire people to get it done. If you're on a limited budget, you have to be realistic about how much time you have to do stuff yourself."

Check a Home's Permit History Before Making an Offer

Even if a house seems in good shape, don't make an offer until you've checked its permit history. "Just because something looks new or updated, doesn't mean it is," says Nicole, who encourages all buyers to do their research and get a permit history and inspection before buying a house. "You know, a lot of times people will walk into a house that's been flipped and they're like, 'Look, it has new carpeting and [light fixtures], they must have done the electrical; they must have done plumbing' . . . The $500 to $600 you'll pay to have the home inspected is well worth it every time."

Hire Reputable Contractors Who Know Old Homes

"Most of the old-house disasters I see are when somebody buys a house and they call an electrician who has only done new builds and they need a simple light fixture changed out and they're like, 'We have to rewire your entire house' . . . so they end up [paying] $10,000 to have all their walls removed and I'm like, 'What? No, you just needed to replace the light fixture; it's not a big deal.' So, always find somebody that's experienced, reputable, and licensed."

Learn From Your Mistakes

If there's a project you can reasonably tackle, and you want to get your hands dirty (and you have the time and money to cover your missteps), try to do it yourself. "If there's a project I don't know how to do, I always try to do it myself first before hiring it out. Sometimes it succeeds, sometimes it fails miserably — then I watch someone fix the disasters I created and I learn from that as well," Nicole says of her personal rehab style.

Get Half a Dozen Bids For Every Project

When getting estimates on projects you're hiring out, Nicole says, "Don't take the first person that comes, don't take the last person that comes." She encourages homeowners to familiarize themselves with the many solutions there are to every problem by asking each contractor giving an estimate how they would fix the problem. "Find the person that has the best experience and you feel comfortable with. Always, always, always, check their references, and never pay them up front."

Pause If You're Feeling Overwhelmed

There will inevitably come a moment when it feels like everything is going wrong, and you wonder if buying a rehab home was the right decision. When that happens, Nicole says, "stop and drink wine, go for a run, or put your feet up. Take a deep breath — that's with any panicked situation."
Image Source: Lauren Noess