Source: POPSUGAR Photography / Diggy Lloyd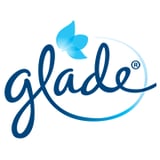 Your space tells your story, which makes how it looks so important. We partnered with Glade® brand to help you create the best, representational home.
No matter where you live, adding personal touches is what makes your space feel enchanting. It's so satisfying to create an environment that truly showcases your personality, using design elements and accents that feel uniquely you. We're sharing five tips to make small adjustments that make a big impact. Let your creativity and true self shine, and get ready to welcome guests into a home that represents who you are.