The Property Brothers on NPR's Wait Wait . . . Don't Tell Me
You'll LOL When You Hear What the Property Brothers Found Inside the Walls of a Reno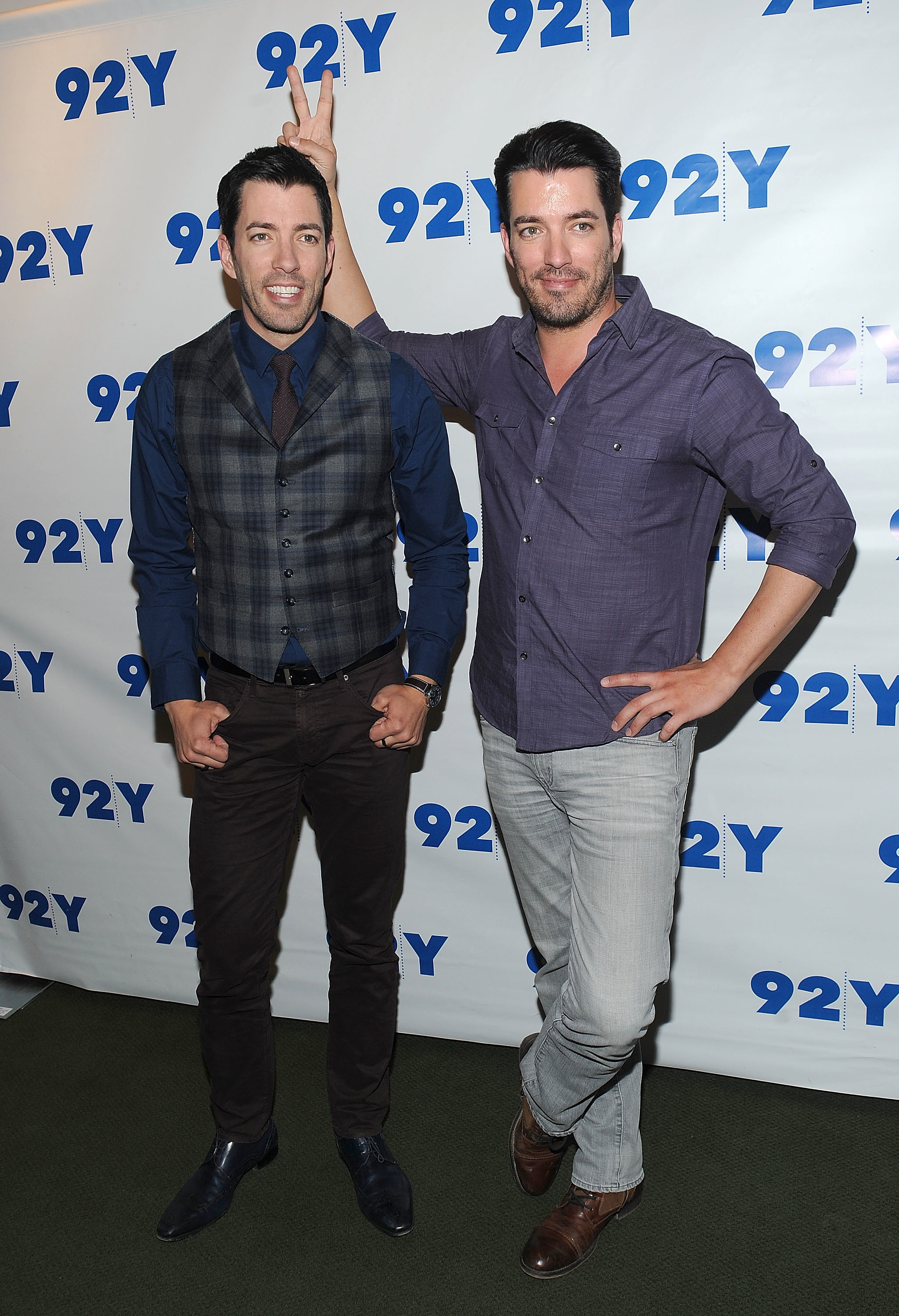 If you've ever been frustrated by the part in the beginning of every episode of HGTV's Property Brothers where Drew shows the family their dream home only to dash their dreams by telling them that the house they've just fallen in love with is comically out of their budget, then you're not alone. Jonathan hates that part, too! "He calls it the Drew jerk part," Drew admitted during the Scott brothers' recent appearance on NPR's beloved quiz show, Wait Wait . . . Don't Tell Me!. "I'm just trying to bring people out of the clouds and show them that they've got to be realistic," Drew justified. Jonathan wasn't buying this explanation, claiming, "If Drew had a hairless cat that he could pet while doing that . . . he would!" We can't stop laughing at the image of Drew showing houses as Dr. Evil!

During the radio appearance, Jonathan and Drew also went on to reveal some of the bizarre things they've come across during home renos. "We've opened walls up to find the craziest, most disgusting things you can possibly imagine," shared Jonathan. "On the more pleasant side, I found an entire hidden antique Playboy collection. On the less attractive side, I've found petrified rats who had chewed through electrical and met their demise."
Drew seconds Jonathan's story, adding the unforgettable tale of a Texas home owner who got rid of a raccoon living inside his walls by ripping back a panel and firing off several rounds of his gun. He succeeded in killing the pest, but "after a couple days, the smell [of the dead animal] started to get to him, plus his electrical and plumbing stopped working because he had shot through it." Yikes! Even though the Property Brothers only answered one of the three quiz questions they were asked correctly, we think these hilarious show insights make their appearance a huge success.