The Rwanda Basket Program From Macy's
We've Found the Perfect Do-Gooder Gift For Home-Lovers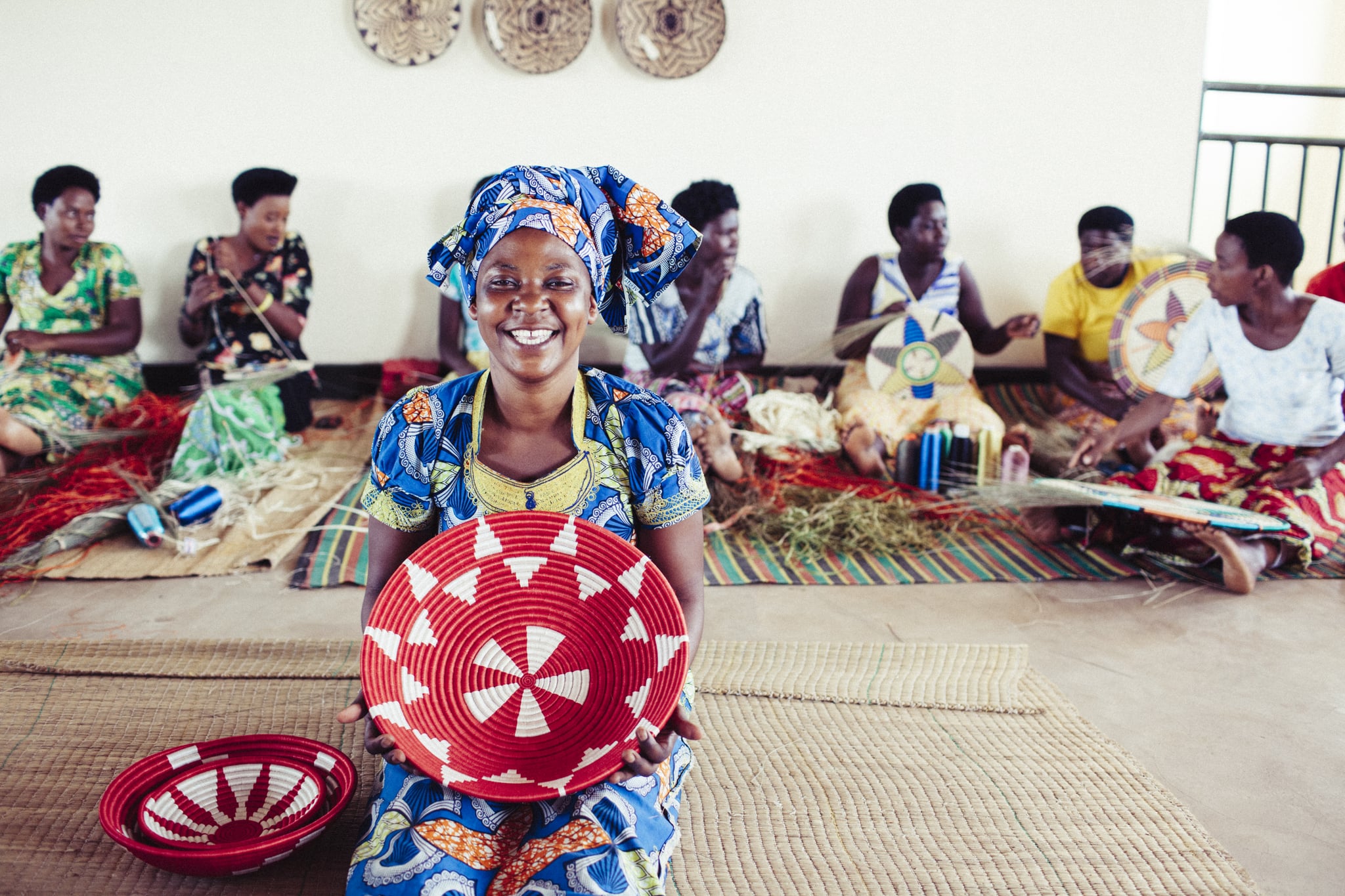 If you want to facilitate peace on earth this holiday season, look no further than these vibrant hand-woven baskets when shopping for gifts. The collection of artisan raffia and sweetgrass baskets are made by Rwandan women using a traditional technique passed down through generations. They are striking when holding fruit on the kitchen counter and make a statement when serving as a centerpiece on the dining room table, but their biggest impact is pulling women out of poverty and bringing peace.
The Rwanda basket program just released a 10th Anniversary Collection ($30-$60) to commemorate its founding in 2005 as one of the first programs to teach a trade rather than simply give aid, and it has improved the lives of thousands of women since. With the earnings the women make from weaving baskets, they are able to send their children to school, buy health insurance and malaria nets, and rebuild their communities. Wage earning has also given the women financial security and helped them to garner more power and gain respect from the men, leading to a marked decrease in domestic violence. Perhaps the most profound effect, however, is the way the baskets have helped pave the way for reconciliation in the genocide-torn country; families from enemy factions have been able to make peace with each other through weaving.
The weavers say that they have experienced the worst possible pain through war, and they now want to send their message of peace to the world through their baskets. That's a big influence from something small enough to fit on your coffee table and pretty enough to give as a gift.