What Is a Duvet?
Mystery Solved: The Difference Between a Duvet and a Comforter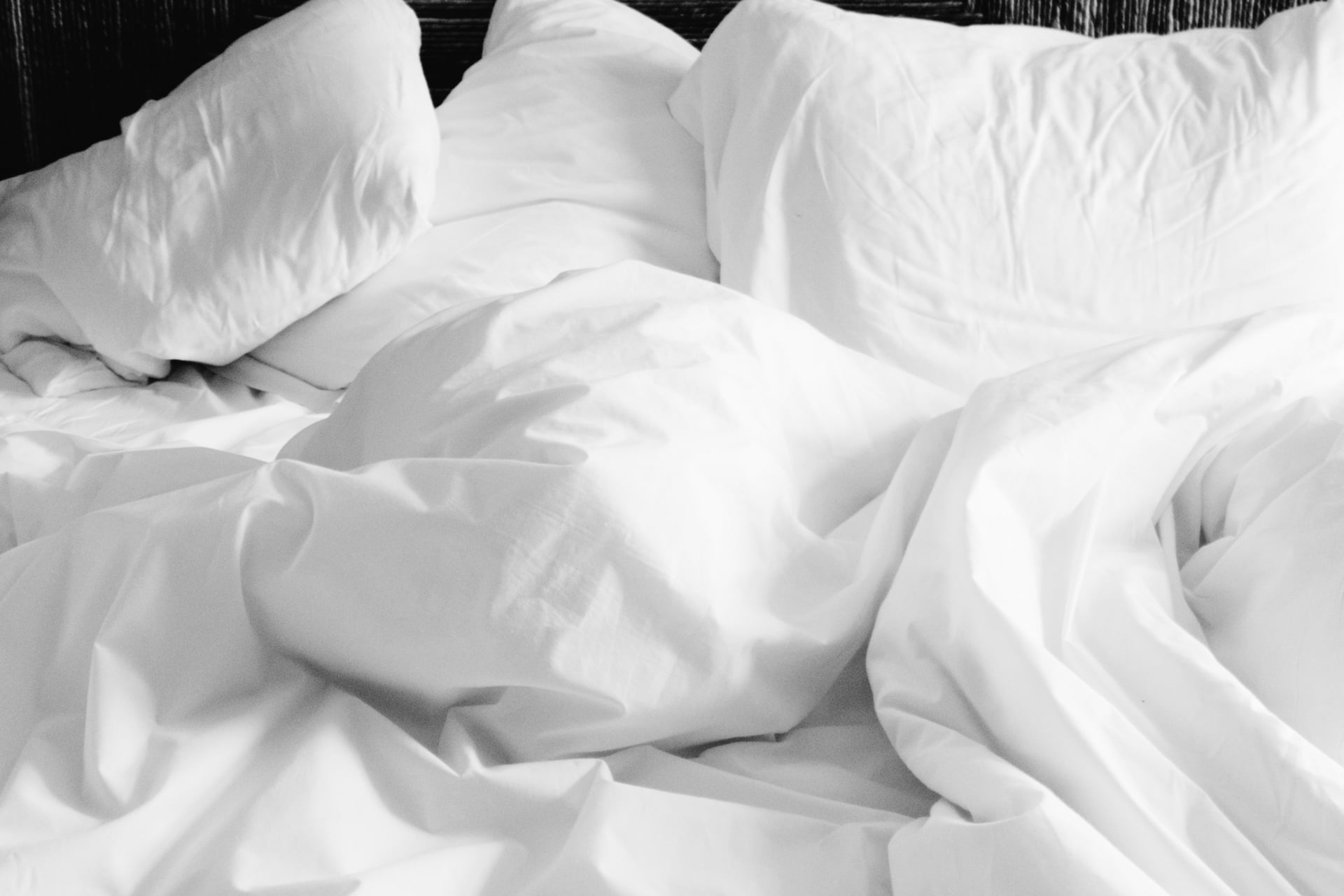 A quick scroll through Pottery Barn's bedding section on its website can leave any reasonable person feeling confused and maybe even a little irritated. Because what the heck is the difference between a duvet and a comforter? With all the bedding options out there, it's tempting to give up on your goal of updating your bedroom. So we are here to help with a definitive guide on the difference between a duvet and a comforter. In just a few short moments, you will be able to decide which option will work best for your style and budget. Pinky swear!
Basically, a duvet requires two components: the insert and the cover. The insert is usually white and filled with down feathers or a synthetic alternative. A duvet cover goes over the insert and is available in an endless variety of textures, patterns, and colors. Depending on the duvet cover, it will close with buttons or a zipper or perhaps even Velcro.
Now here's where things can get tricky. Some people (raises hand) have always struggled with getting a duvet insert to fit properly inside a cover. Because no matter how many times some people try to evenly spread out the insert, it tends to slide over to one side of the cover or get lumpy and bumpy and uneven. Some duvet covers and inserts come with fasteners like ties to attempt to keep the duvet even and in place. Still, it can be a struggle to keep your duvet that way after many uses. Given this common struggle, there are tons of tips and how-to videos out there, like this one from Pottery Barn, to help you master the duvet if you are determined to do so. And some people are; duvets are soft and cuddly and can provide a luxurious sleeping experience like that of a high-end hotel. You can also switch out your duvet cover to change the look of your bedroom without having to buy a new insert.
The downside of a duvet is that since you have to buy an insert and a cover, you will likely end up spending more money than if you were to buy a comforter, which is just one piece. A comforter does not have a separate insert; it's ready for your use out of the packaging. Comforters come in many materials, from cotton to linen to velvet, as well as colors and patterns. Some are even reversible so you get the versatility of two different looks. Many people prefer comforters due to their ease of use, but depending on the comforter, it may not feel as indulgent and pillowy-soft as a duvet. Both duvet covers and comforters are often machine-washable, but you may prefer to dry clean them due to their size.
In the end, whether you choose a duvet or a comforter is really just a matter of preference and how much you can spend on creating your dream bed.