Albany Park's Cofounder Shares Her Must Haves, From an Armchair to Soft Loungewear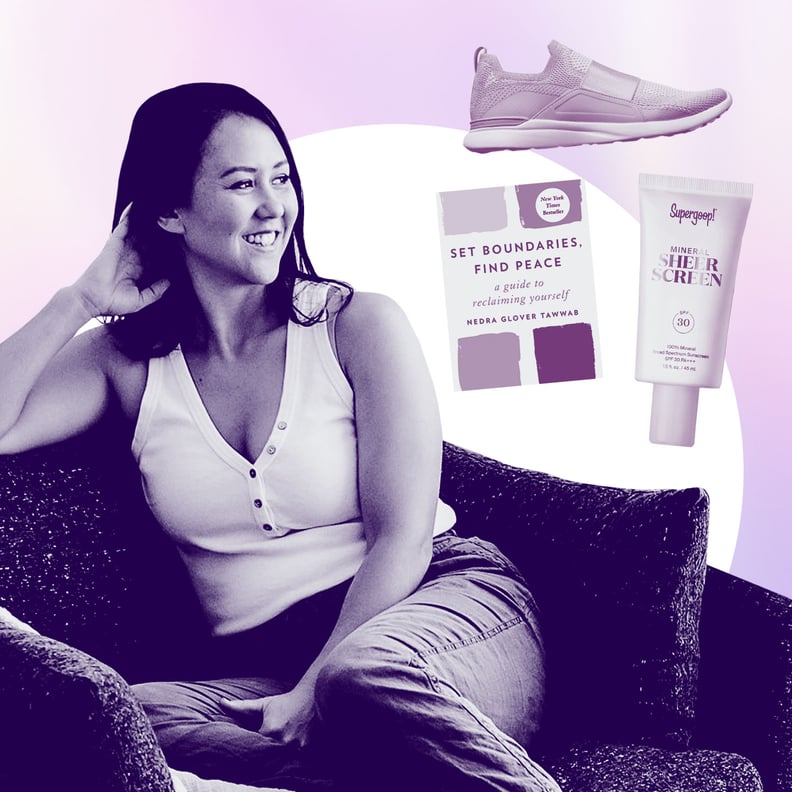 Photo Illustration: Ava Cruz
Photo Credit: Melissa Fitzgerald West
Photo Illustration: Ava Cruz
Photo Credit: Melissa Fitzgerald West
As POPSUGAR editors, we independently select and write about stuff we love and think you'll like too. If you buy a product we have recommended, we may receive affiliate commission, which in turn supports our work.
Jessica Sharpton wasn't always a furniture company founder; in fact, before her days of running Albany Park with her husband, Darryl, she was a business adviser. This, of course, has come in handy for her and her husband's thriving furniture business, which was established in 2019. The pair had a hunch there was a future in eCommerce furniture shopping, and when Darryl approached Jessica with the idea of selling sofas online in 2017, she took advantage of it. "I remember thinking, 'this online thing is a real opportunity,'" Sharpton told POPSUGAR. This is how Albany Park was born — out of white space in the furniture industry. Albany Park's simple approach to furniture shopping is nothing short of genius. They sell three sofas and an armchair that ship quickly with UPS. "We take all of the guesswork out of it." It's the beauty of buying furniture from Albany Park — no chaos or headaches.
The Sharptons love their sofas and armchairs and believe in the models they sell — so much so that they have plenty of Albany Park furniture in their home. With three kids and a dog, their furniture sees it all. "Our dog loves our Vegan Leather Park Armchair ($795, originally $895)," says Sharpton. "I've been so happy to see how durable it's been with him digging into the chair. I haven't had any issues with scratch marks or anything on there." Sharpton even has a miracle story for her velvet Park Sofa ($1,295, originally $1,599): it survived her kids taking a marker to it. "With a damp paper towel, I wiped the whole thing off." Sharpton praises Albany Park's velvet and how easy it is to clean.
Between co-owning a business with her husband and being a mom, Sharpton's downtime is valuable. She gave us the scoop on which must-have products she uses in her spare time. From a comfortable two-piece lounge set from Amazon to her favorite pair of sneakers, these are the items Sharpton uses most.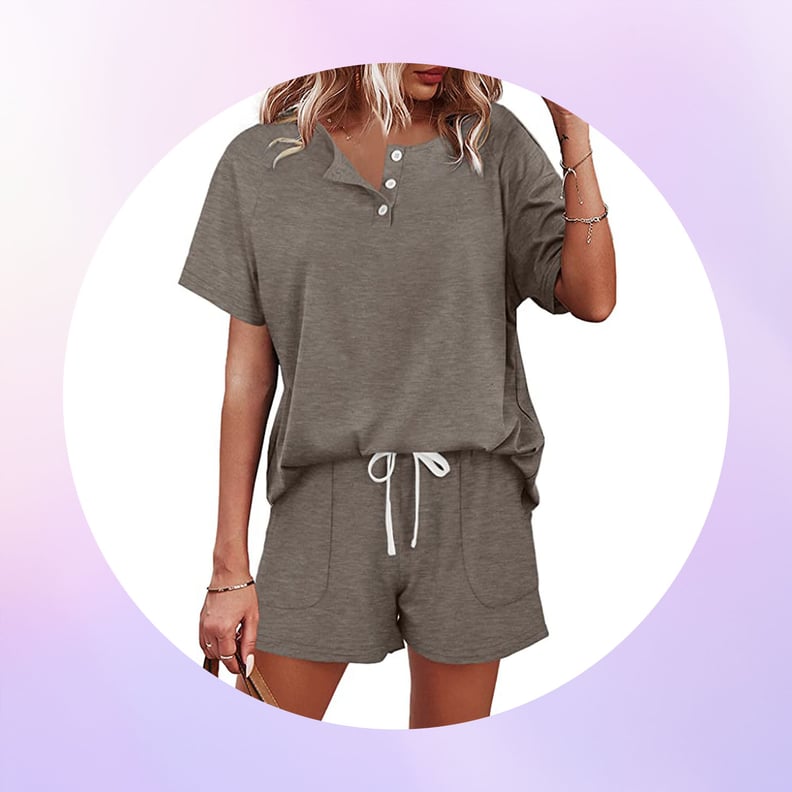 Sharpton's Affordable Must Have: Two Piece Outfit for Women
Sharpton has recently gotten into matching sets, and one of the pieces she loves wearing while lounging is this Two Piece Outfit for Women ($26) from Amazon. The set includes a button-down top and drawstring shorts with pockets. "I was so shocked by how much I loved it," Sharpton says. She added, "both the top and bottom fit really well — they're thick and soft — and even after a bunch of washes, they still do so well."
Pro tip: This comfortable lounge set can double as pajamas. In fact, you can even mix and match — pairing its shorts with a different top or vice versa.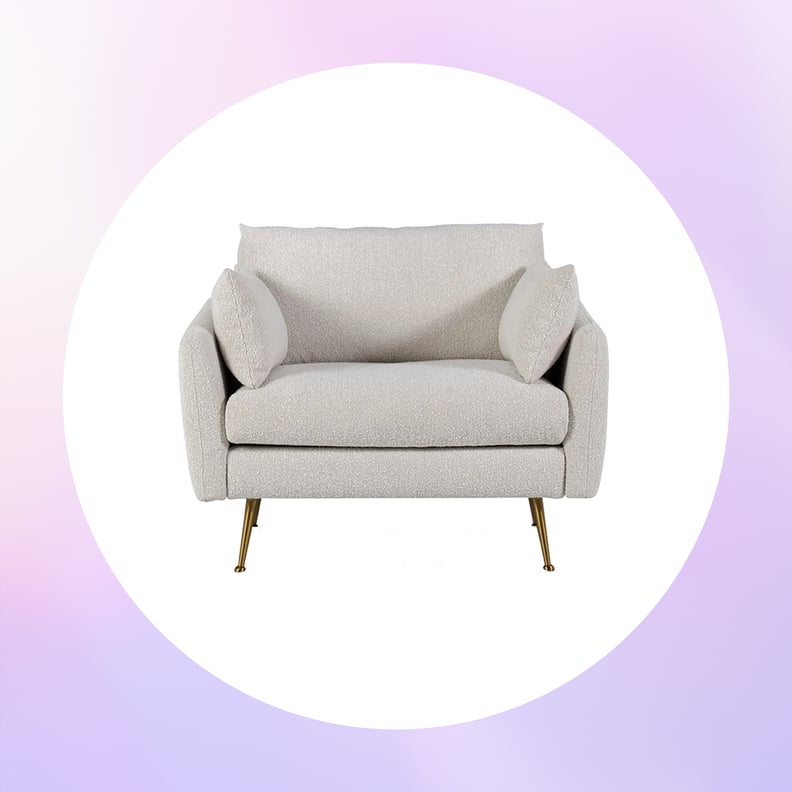 Sharpton's Investment Must Have: Albany Park Park Armchair in Boucle
One furniture item that Sharpton says she can't live without is the Albany Park Park Armchair in Boucle ($795, originally $995). The armchair is made of a high-resiliency foam that's wrapped in feathers. "It's comfortable but also still looks really well put together and structured," says Sharpton.
Pro tip: Apartment renters, rejoice! This chair comes in easy-to-move boxes that are designed to maneuver through tight spaces. The assembly is tool-free as well, making set-up a piece of cake.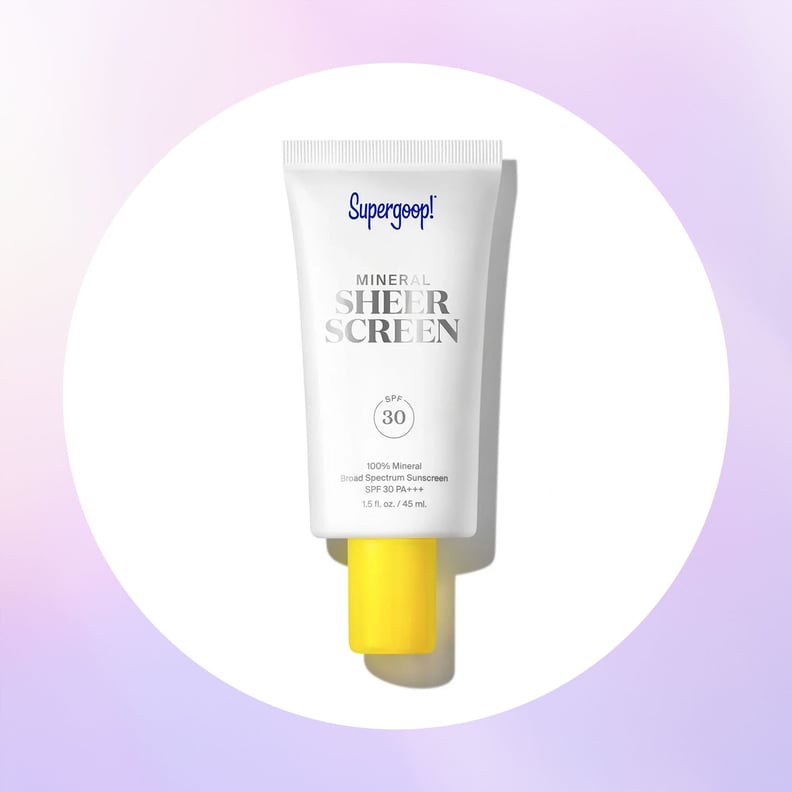 Sharpton's Morning Routine Must Have: Supergoop! Mineral Sheerscreen
Sharpton keeps her skin-care routine minimal but doesn't skimp on sunscreen. She spotted Supergoop! Mineral Sheerscreen ($17-$38) at a spa, tried it, and was immediately hooked on the formula. "I remember thinking 'wow, this is so thin and light, you don't even feel it when it goes on.' I was obsessed immediately — it was a lucky draw." The sunscreen is SPF 30 and acts as a great base for makeup.
Pro tip: For best results, sunscreen should be applied daily and reapplied every two hours (especially after swimming or sweating). This size is perfect for throwing in your purse to easily reapply.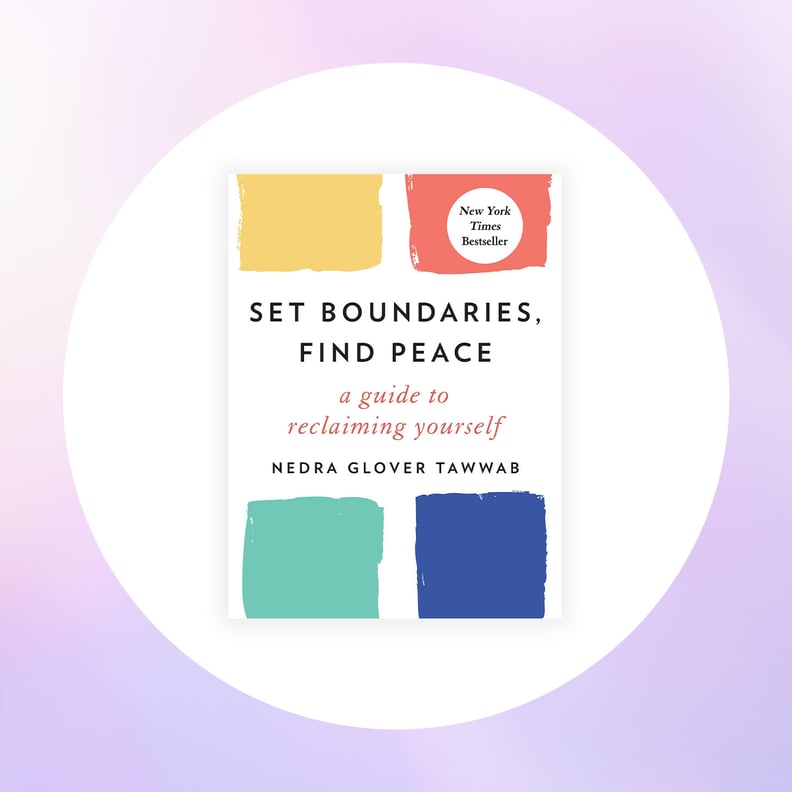 Sharpton's Sleep Must Have: Set Boundaries, Find Peace: A Guide to Reclaiming Yourself
Being a mother, Sharpton has taken interest in books that help her reflect and see things from another perspective. Lately, before bed, she's immersed herself in this "Set Boundaries, Find Peace: A Guide to Reclaiming Yourself" ($16, originally $26) book by Nedra Glover Tawwab. "The book discusses healthy boundaries and how to set them with friends, family, work, and more. The author — who is a therapist — rooted the book in her latest research on cognitive behavioral therapy, which helps people identify and express their needs clearly.
Pro tip: Sharpton says the book has changed her approach to interpersonal relationships. "It's made me be more open-minded to how I allow other people to impact me and how I might be impacting other people in my life."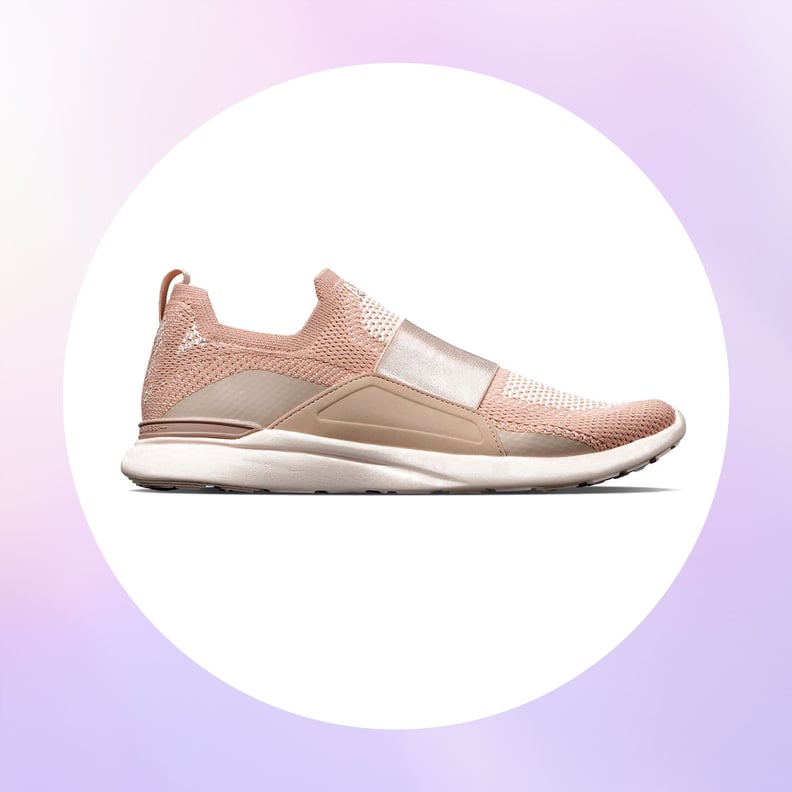 Sharpton's Sneaker Must Have: Women's TechLoom Bliss Rose Dust / Nude Sneaker
As a big athleisure wearer, Sharpton doesn't mess around when it comes to items in this category. One of her favorite shoes to slip on before heading out the door is the Women's TechLoom Bliss Rose Dust / Nude Sneaker ($220). The shoes are slip-on, and Sharpton particularly loves that she doesn't have to tie them before leaving. "I don't even need hands to put them on, so they're amazing."
Pro tip: All of TechLoom's shoes are unisex. It's recommended that if your size is sold out, select a men's size and adjust the fit down by a size and half.