You'll Never Guess Where David Beckham and Kevin Hart Shot This Commercial
In David Beckham's latest commercial for H&M, he welcomes comedian Kevin Hart into his home to prepare for a method-acting role — but interestingly, the converted firehouse featured in the hilarious ad actually belongs to another celebrity. When Anderson Cooper bought the old building five years ago, he was extremely secretive about his restoration; but now, thanks to David and Kevin, we've been able to step inside the historic building for the first time.
Complete with cozy leather seating, exposed brick, and large, airy windows, Cooper's Greenwich Village, NY, home embraces its 1900s-era construction while also feeling fresh. Take a look at the gorgeous glimpses of the firehouse featured in the commercial, then watch the full video below.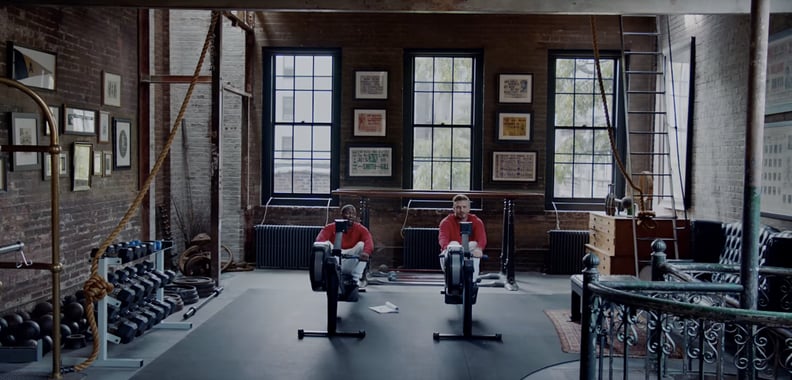 The old station's gym was renovated into a large, airy space for exercise.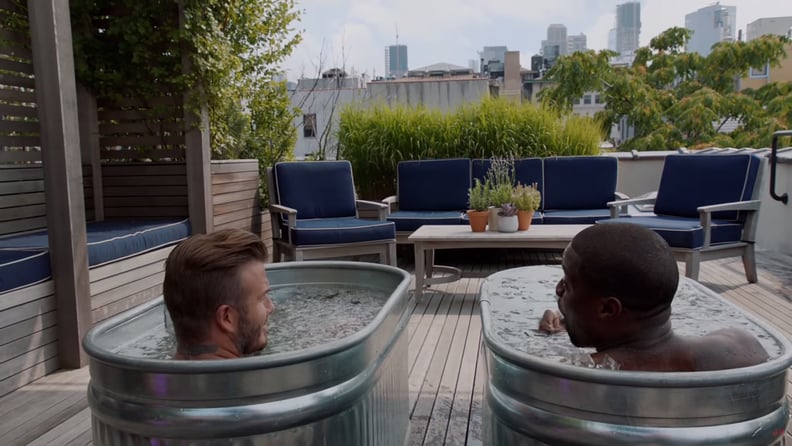 The rooftop deck features an outdoor living area and views of the city.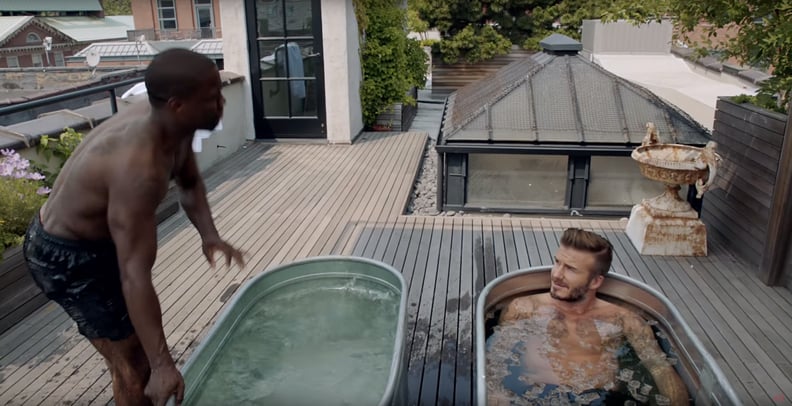 Another angle of the rooftop shows off a skylight and wooden paneling.
Bike racks and a vintage-style locker allow for activity in the garage.
The firehouse sitting room features blue walls and a tufted couch.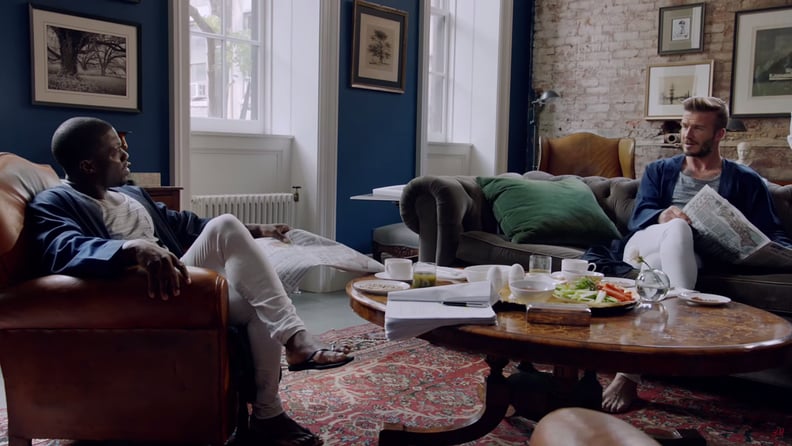 It also boasts exposed brick, an intricate wooden coffee table, and a large red rug.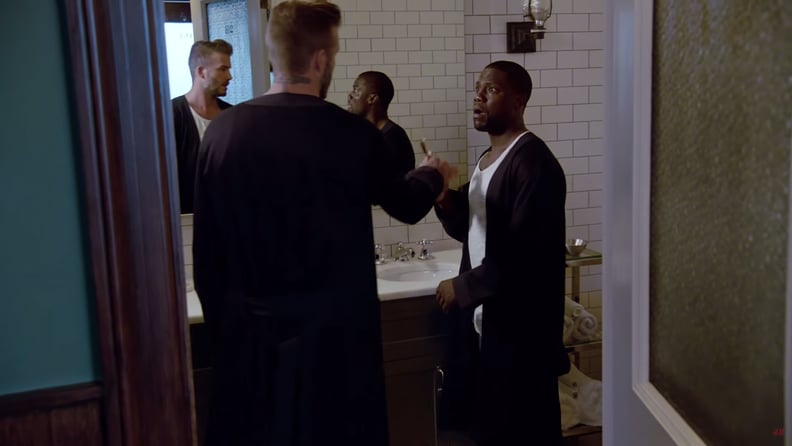 Subway tile covers the bathroom walls.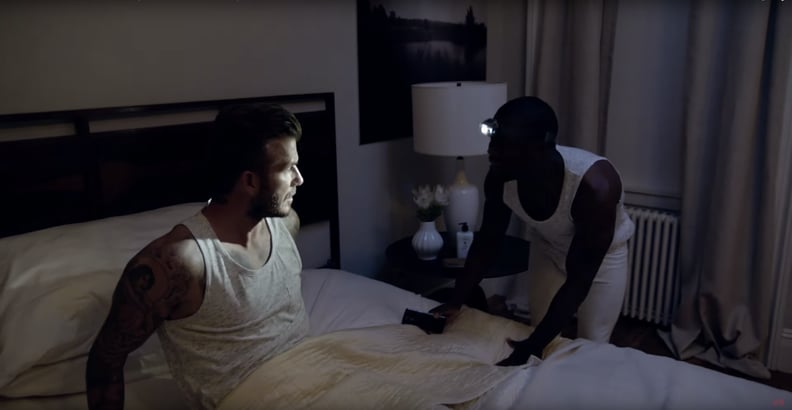 Modern furniture brings the master bedroom together.
The firehouse home from the outside.
See the full H&M video here!