From Bed Frames to Mirrors, These Art Deco Touches Will Elevate Your Home
As POPSUGAR editors, we independently select and write about stuff we love and think you'll like too. If you buy a product we have recommended, we may receive affiliate commission, which in turn supports our work.
It's been nearly 100 years since the peak of the art deco movement, but some of its signature characteristics — symmetry, geometric patterns, graceful curves, and deep jewel tones — are just as eye-catching now as they were in the 1920s. That's because art deco furniture and decor always look sophisticated and elevated, thanks to rich textiles and metallic details that add touches of opulence. Ahead, discover our picks for tables, chairs, and even switch plates that will give your space a deco update.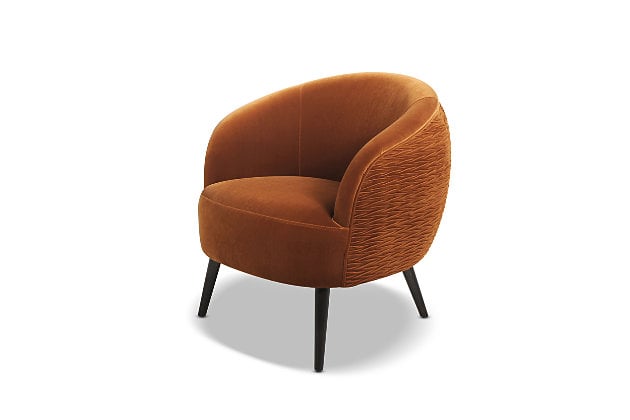 Jennifer Taylor Home London Barrel Chair
Art deco seating embraced curves, exotic woods, and jewel tones. This handmade Jennifer Taylor Home London Barrel Chair ($781) has the silhouette and wooden accents to read as straightforward deco, but the ruched burnt-orange upholstery is something different: the richness and depth characteristic of the era but in a color that feels of this century.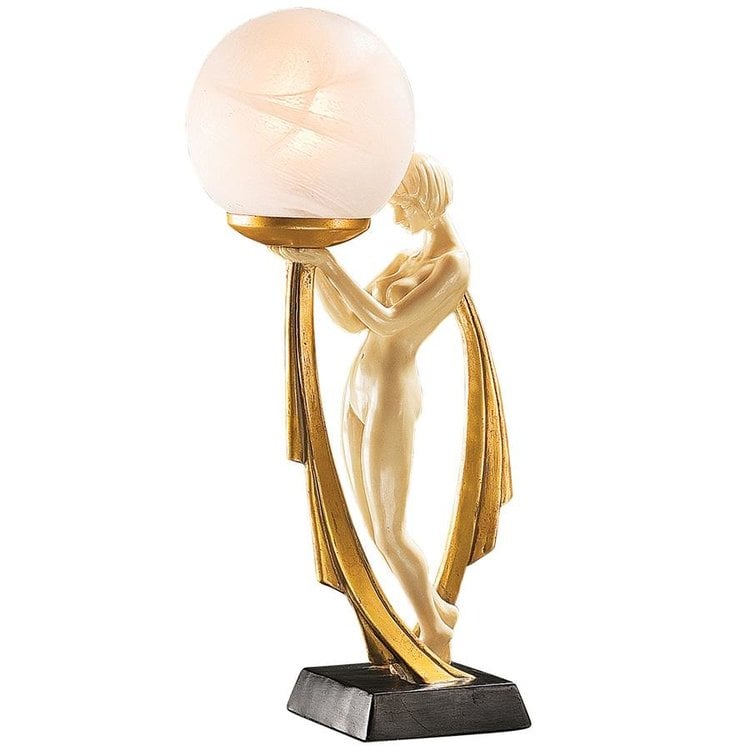 Desiree Art Deco Illuminated Statue
From fashion to home furnishings, art deco embraced the luxurious and the extravagant. The frosted glass, gold leaf, and faux ivory of this sculptural Desiree Art Deco Illuminated Statue ($90) echo the era's love of expensive materials — without the exorbitant price.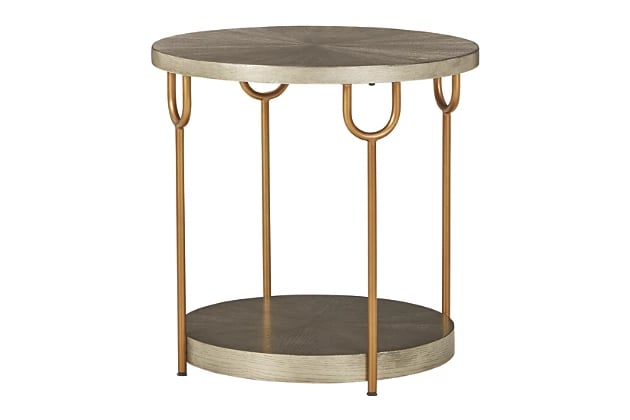 Ranoka End Table
During the heyday of art deco, furniture designers were enamored with the possibilities presented by the machine age; take the Chrysler Building, for instance, with its chrome and precise geometry. This Ranoka End Table ($200), with its metallic silver-toned finish and metal tube legs, echoes that inspiration without feeling cold or unapproachable.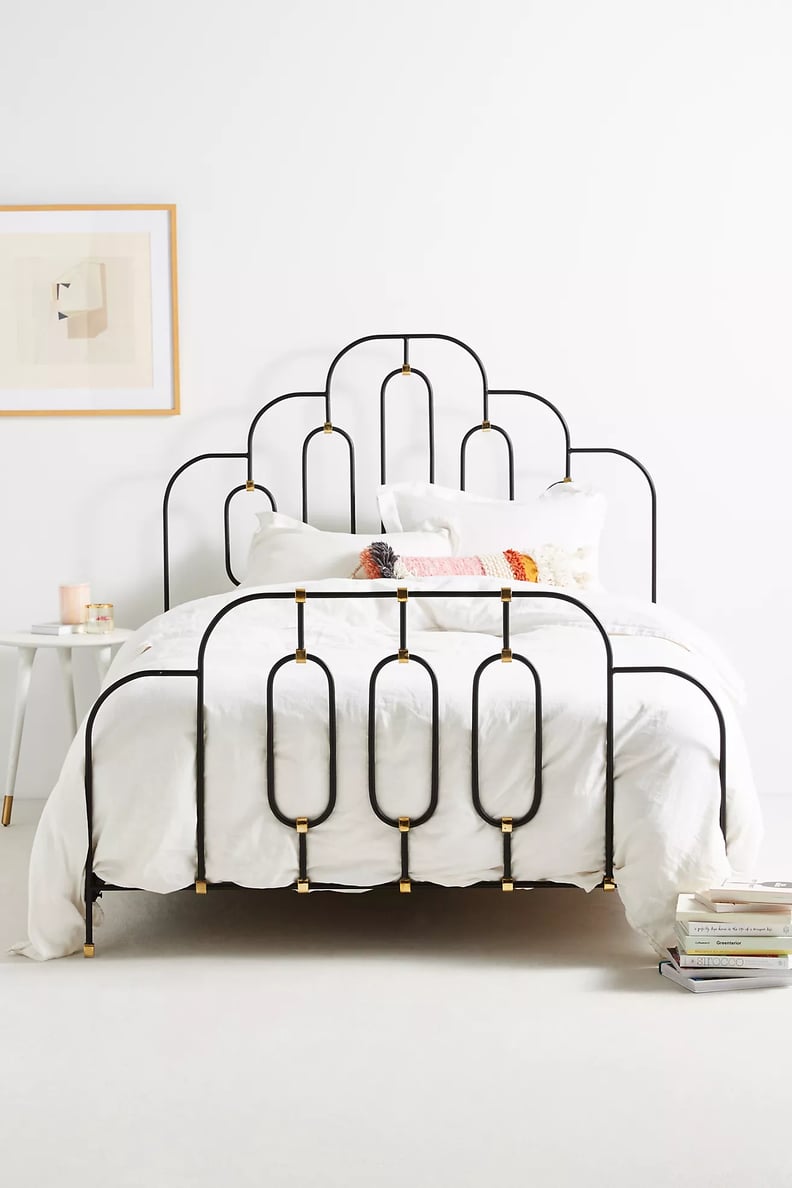 Deco Bed
Likewise, the curved silhouette, brass accents, and iron framing of this Deco Bed ($1,298-$1,598) take cues from the architecture and materials of the era.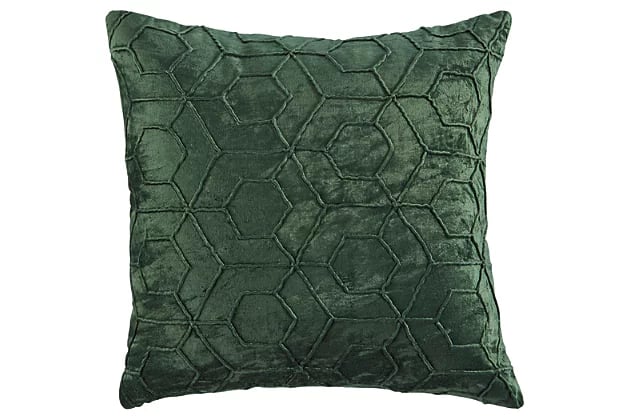 Ditman Pillow
Art deco interiors embraced rich jewel tones and geometric patterns. This Ditman Pillow ($30) combines both of those elements, along with a velvety finish and an opulent sheen.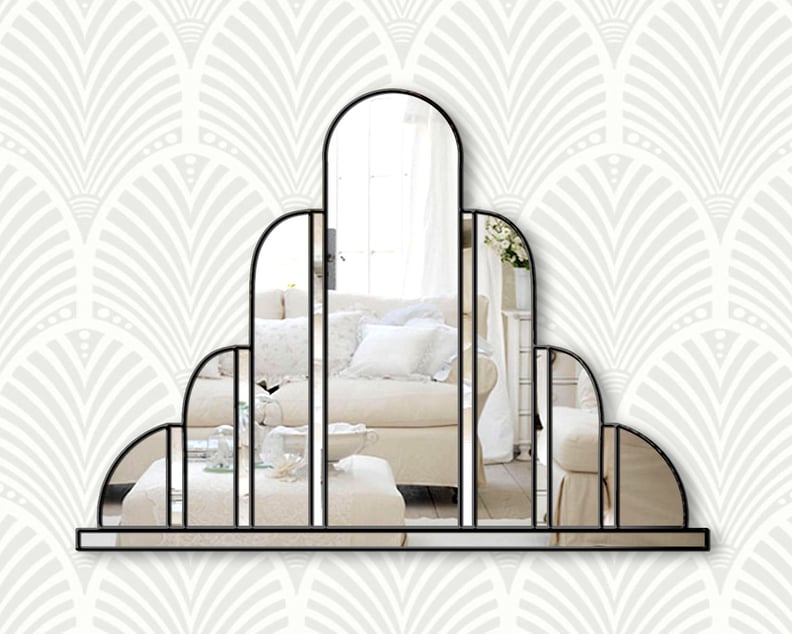 Turin Handmade Mirror
Made to order in England, this Turin Handmade Mirror ($765-$1,020) incorporates 14 hand-cut pieces of mirror glass to create a stunning moment for the mantel — and since it's shipped across the ocean, you can be confident that nobody else will have the same mirror.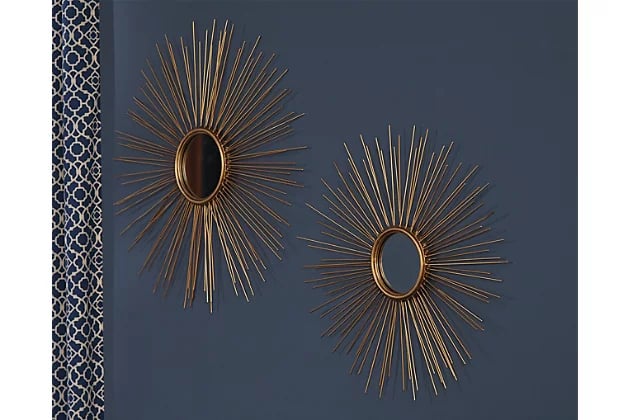 Doniel Accent Mirrors
Sunbursts were a common motif during the art deco era thanks to their symmetry and statement-making appeal. Commonly seen in textile and wallpaper patterns of the time, they also appeared in decor such as stained glass and light fixtures. This set of two Doniel Accent Mirrors ($90) is a lovely way to incorporate this motif into your room while brightening it up with the warmth of its antiqued gold-toned finish.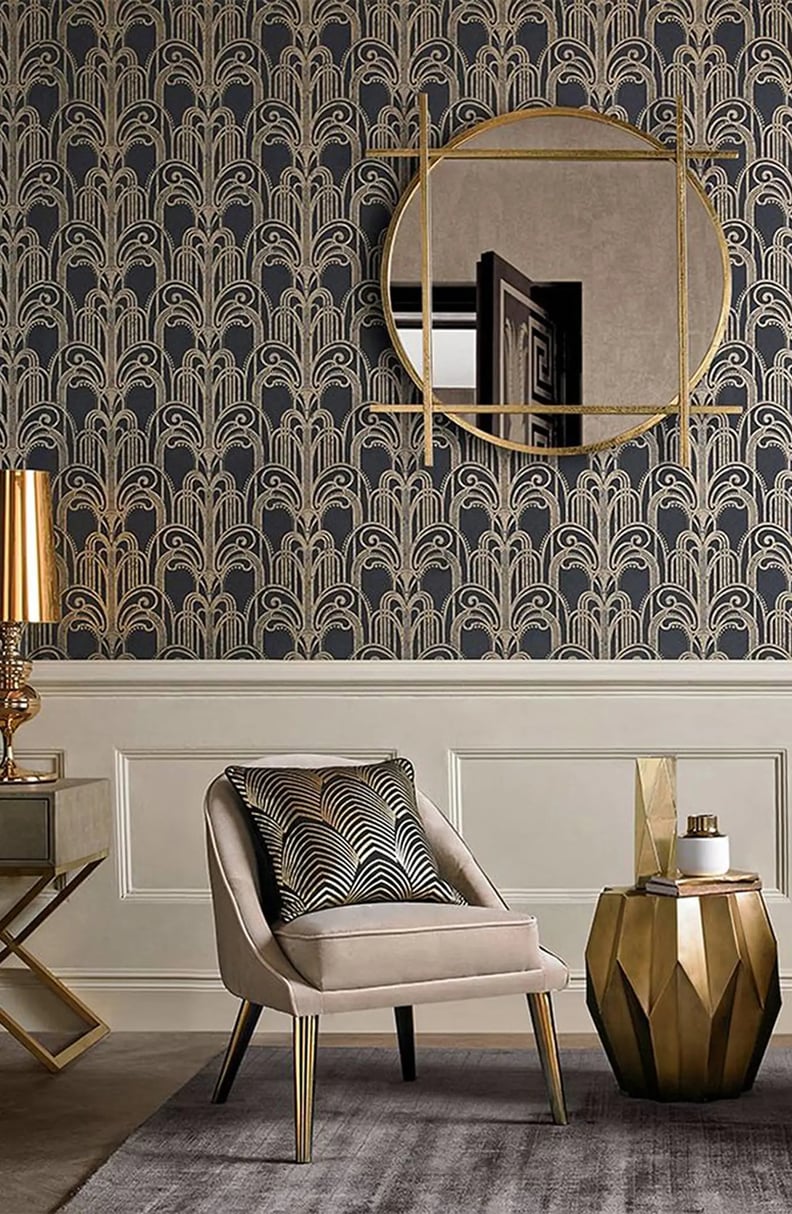 Graham and Brown Removable Wallpaper
The metallic ink of this patterned Graham and Brown Removable Wallpaper ($135) makes it a gorgeous addition to powder rooms and entryways in particular. Although it's not peel-and-stick, it is removable, which makes it a fine choice for renters who want to do something beautiful with their blank white walls.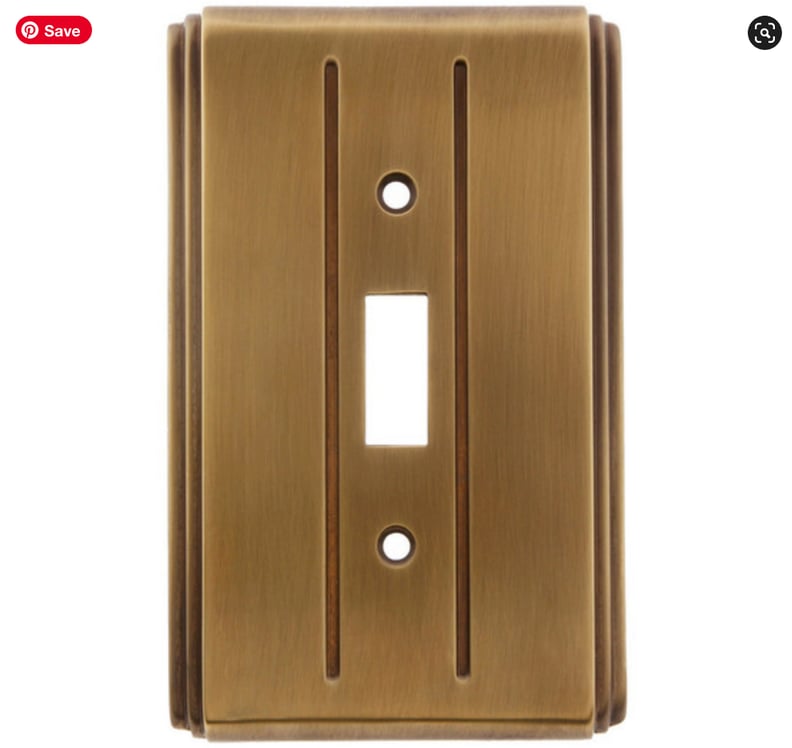 Streamline Deco Toggle Switch Plate
For less than the cost of pizza delivery, this Streamline Deco Toggle Switch Plate ($23) brings BDE (that's Big Deco Energy) to a room. Swap your standard plastic plate for this brass one, and enjoy a streamlined, period-authentic aesthetic from the moment you flip the switch.