Not Sure What Type of Desk You Need? 9 Ideas For Gamers, Students, and Everyone Else
Ashley
Ashley
As POPSUGAR editors, we independently select and write about stuff we love and think you'll like too. If you buy a product we have recommended, we may receive affiliate commission, which in turn supports our work.
Whether you're a student, a gamer, or an artist, you probably spend a good amount of time at a desk. And while any horizontal surface can help you get the job done, certain desk styles are better suited for specific tasks. Take drawing, for instance: an angled surface is a lot like an easel, reducing strain on your neck and back while you create your masterpiece. Or if you're crafting, it sure does help to have drawers galore for your supplies. In this spirit, we've selected nine desks that work brilliantly for all sorts of activities. Read on to see why they work so well.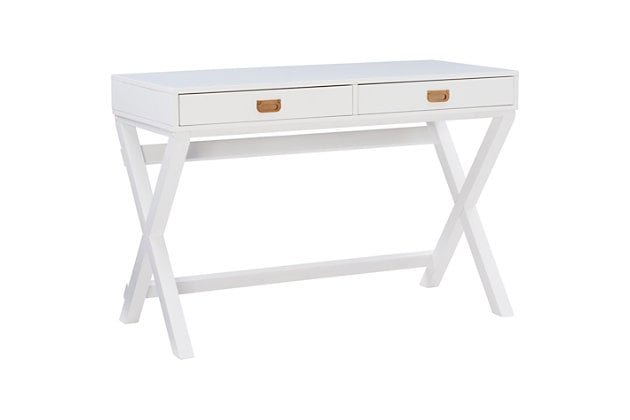 A Writing Desk
This Paige Writing Desk ($173) has a simple but stylish silhouette that looks elegant (but not stuffy). As its name suggest, it's an ideal place to jot off a note — but it's also great for doing small craft projects, taking a Zoom call, and trying to get to inbox zero.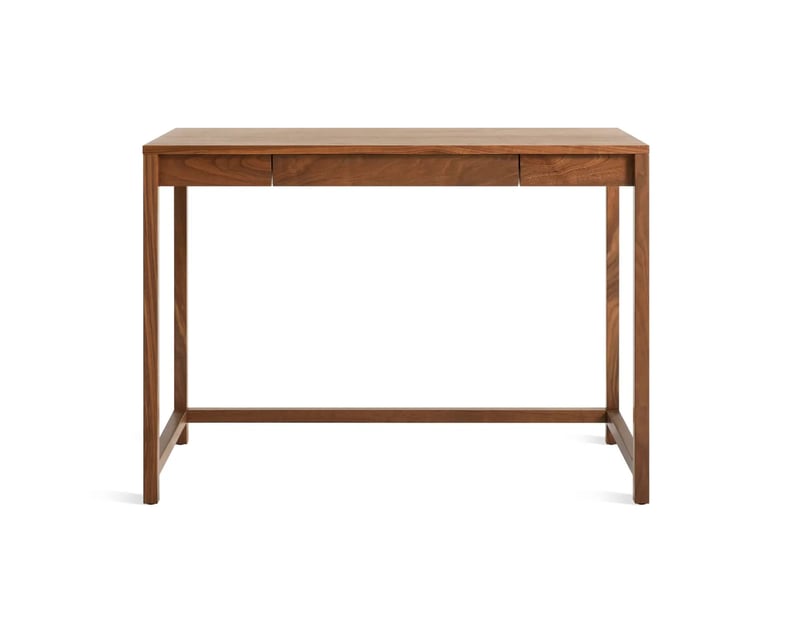 A Compact Desk
If you don't have endless space, a compact workspace is the way to go. Available in white oak or walnut and equipped with a discreet drawer, this Open Plan Desk ($695) is quietly and eternally stylish. Oh, and if you do have endless space? Good news: the back is finished, so you can float the desk in the middle of your expansive office.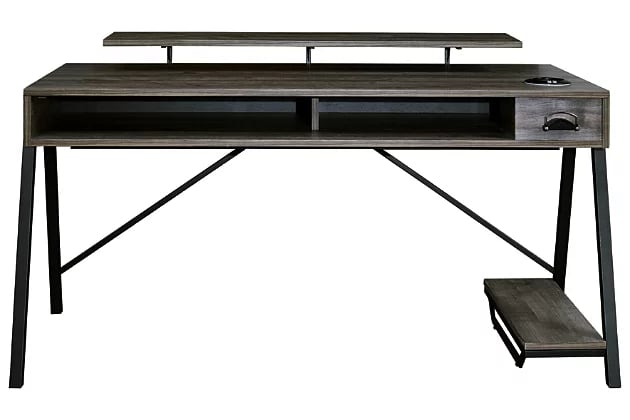 A Gaming Desk
If you're usually up past midnight on your console and multiple screens, you'll find lots to like in the Barolli Gaming Desk ($550). A lower shelf protects your console from dusty floors, and a monitor stand keeps the action at eye level for more comfortable gameplay. An LED light creates a backlit glow, there's a hook for your headphones, and — surprise! — there's a built-in electric can cooler.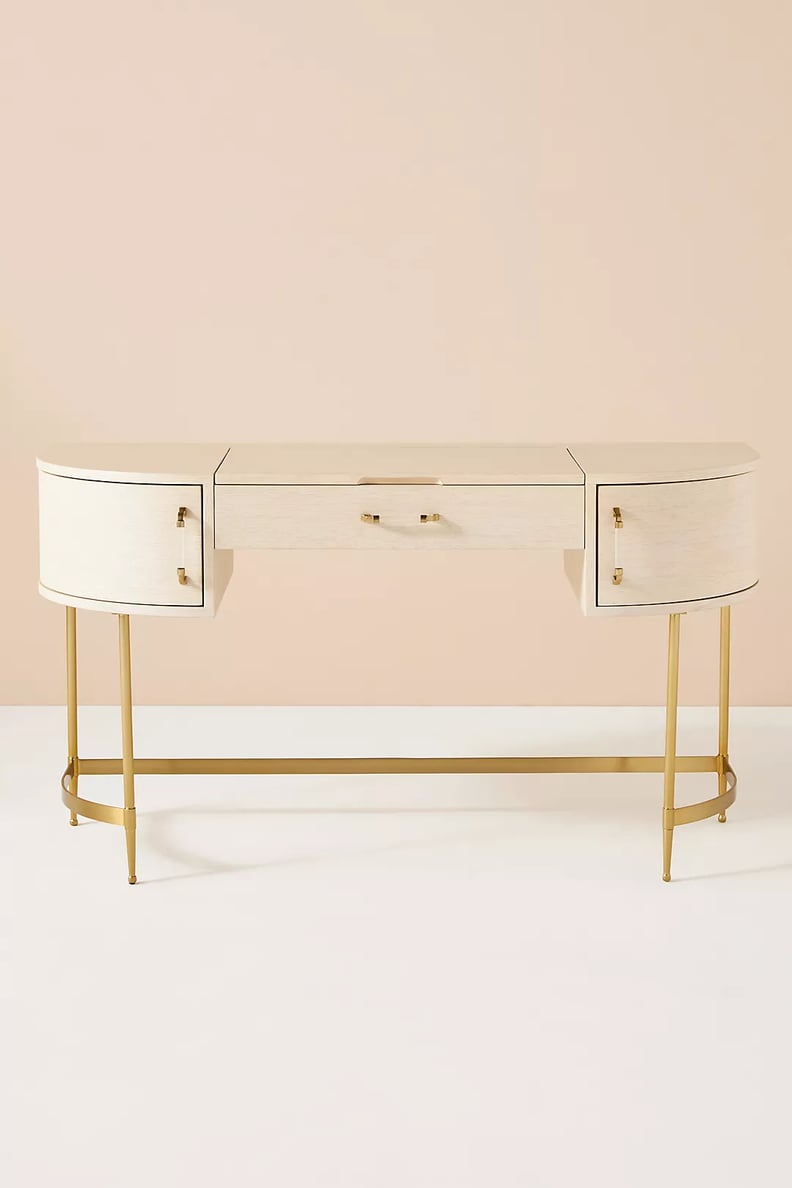 A Vanity Desk
If glamour is your middle name, add this Sonnet Storage Vanity Desk ($1,698) to your list of dream items. The classic vanity can be used for primping and streaming, but it also works beautifully as a place to work from home (and has options for stashing your laptop when 5 p.m. rolls around).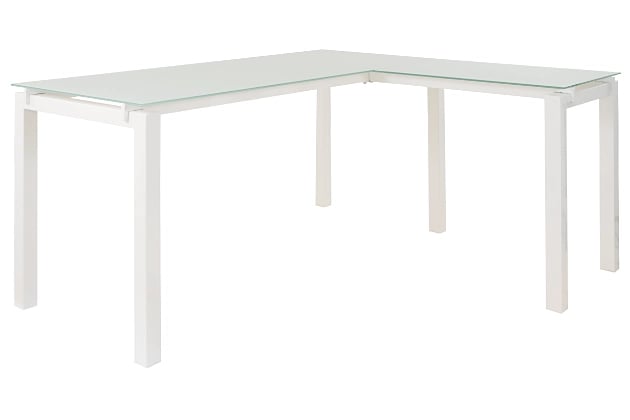 An L-Shaped Desk
For creative types like graphic designers and writers, the L shape of the Baraga Desk ($300) is just the thing. Set up your computer on one side, then use the other to work on mood boards, handwritten notes, collages, and anything else that helps you stay productive. Another plus? This design allows left-handed and right-handed people to make the most of their space.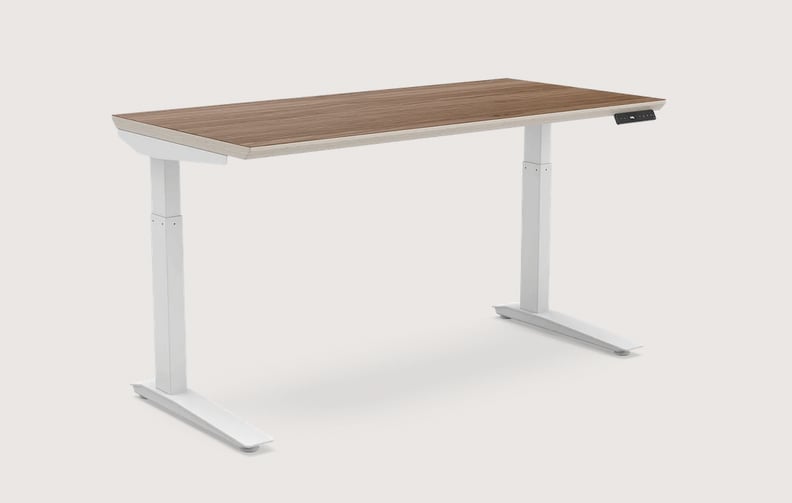 A Standing Desk
Feeling pain in your lower back after a day of slumping over the computer? Try standing up straight while you work. This compact Floyd Standing Desk ($975) is available in a stylish wood finish, or if you prefer color, design your own Jarvis Desk ($699) with the top of your choice.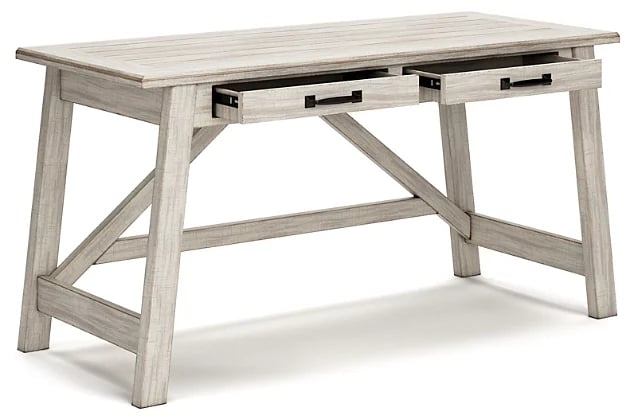 A Double-Duty Desk
Ideal for homes that don't have dedicated office space, this Carynhurst Desk ($360) works like a desk but can double as an entryway table. During your working hours, set up a laptop and get things done. When it's time to log off, just stash your computer in one of the pull-out drawers. To keep things looking extra sleek, use Command clips to secure your power cord to the desk's legs or back brace so they're tucked away.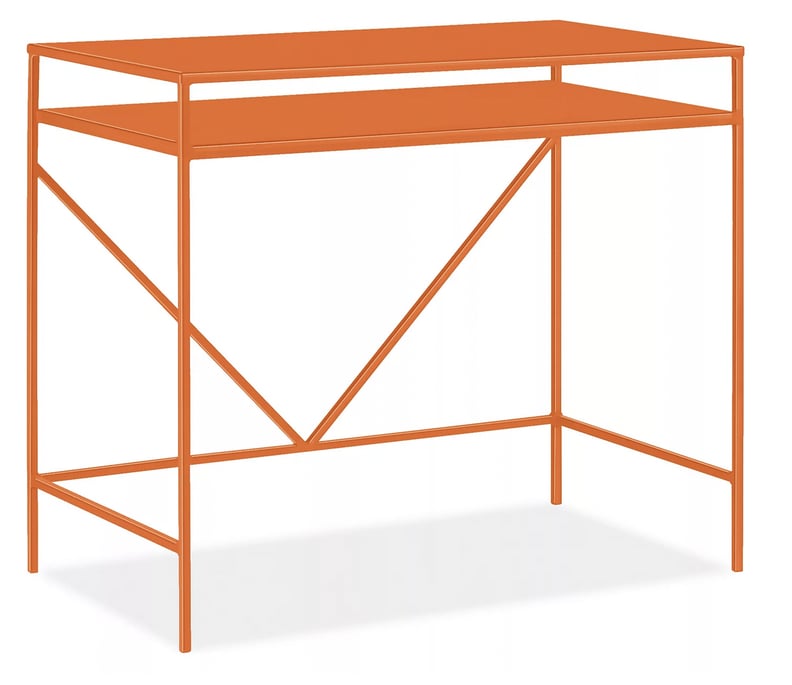 A Statement Desk
Attention, students: this Slim Desk ($499) brightens up a space immediately and will last you from high school through grad school and beyond. The sturdy steel desk is available in 17 color options (we're fond of tangerine, pictured here) and doesn't take up a ton of room. Store textbooks on the lower shelf, or keep things organized by sliding in storage trays. A+.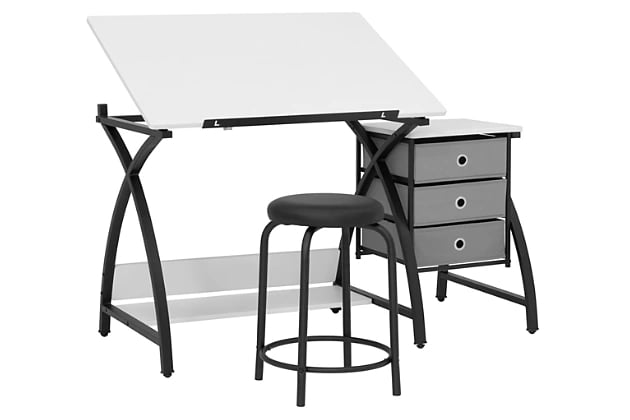 A Drawing Desk
Artists and architects know the value of a drawing desk, and this Studio Designs Drawing Desk ($197) is a well-priced introduction to the concept. Its top can be used flat or angled up to 40 degrees, providing lots of options for working and creating. Other smart features include a pencil ledge, three storage drawers, and a lower shelf, and — best of all — the stool is included. It's available in brighter colors, too, but for our money, black is classic.