As POPSUGAR editors, we independently select and write about stuff we love and think you'll like too. If you buy a product we have recommended, we may receive affiliate commission, which in turn supports our work.
If you're looking to upgrade your home's furniture, you're in luck. Wayfair is hosting a warehouse clear-out sale, and it's offering discounts of up to 80 percent off. Now more than ever, you can upgrade your home with new and improved furniture without having to dish out your life's savings. We're talking couches, TV consoles, coffee tables, china cabinets, and more functional furniture pieces with bargains so steep, they seem secondhand. Its sale even includes AllModern and Joss & Main — aka there's an abundance of furniture to sort through.
With so much to choose from, we've curated a list of best deals so you can ensure you're not missing out on anything good. Keep reading to shop for the finest discounts from Wayfair's warehouse clear-out sale.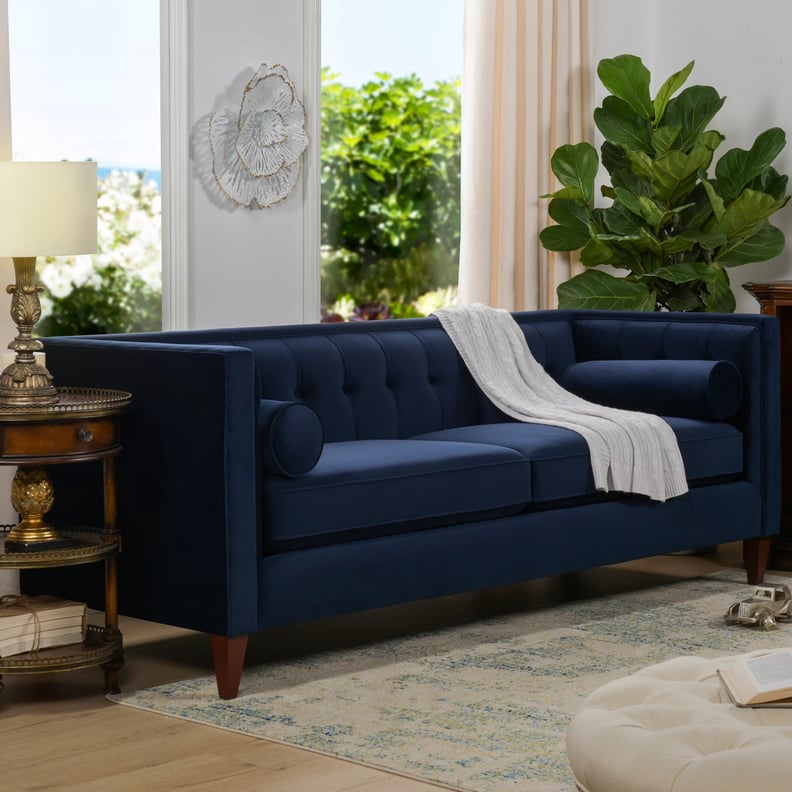 A Modern Chesterfield Sofa: Velvet Tuxedo Arm Sofa
If you're wanting to upgrade your living room with a sophisticated sofa, look no further than this Velvet Tuxedo Arm Sofa ($1,550, originally $3,151). The dark navy chesterfield sofa comes with two bolster pillows and showcases a modern, sleek design with a tufted back. If you have a traditional-style home, this sofa will blend perfectly.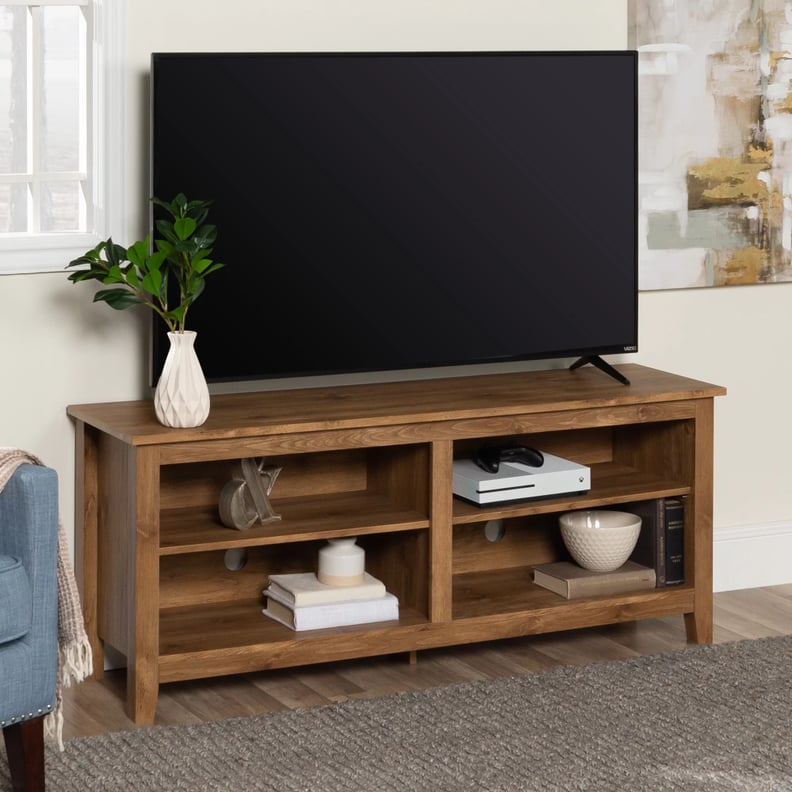 An Everyday TV Stand: Sunbury TV Stand
The traditional style of this Sunbury TV Stand ($149, originally $465) will blend with almost any living room. The stand includes four open shelves that are great for displaying decorative items and holding media necessities like TV boxes.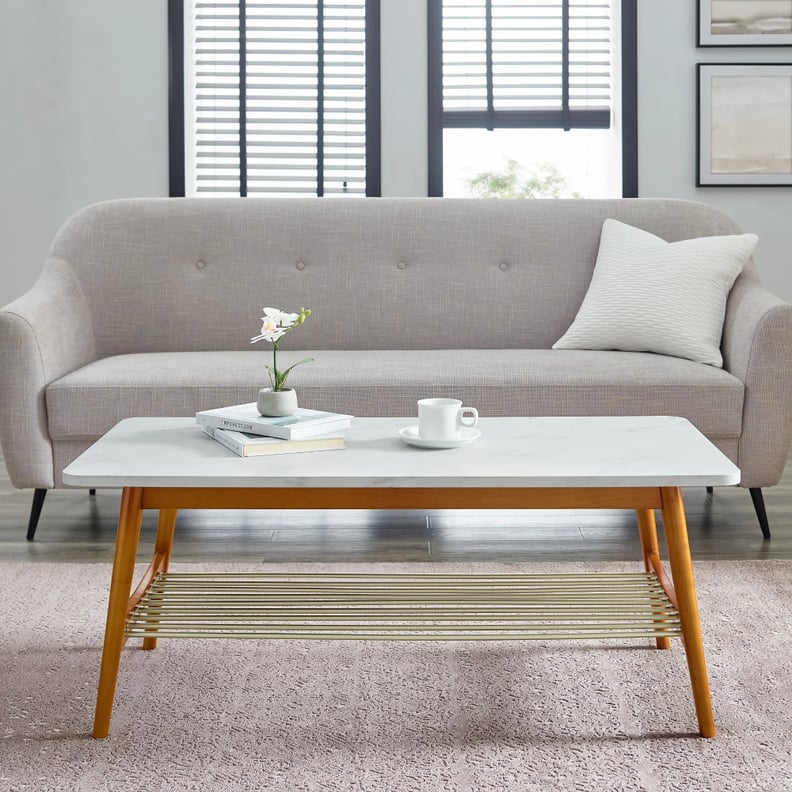 A Midcentury Coffee Table: McKail Four Legs Coffee Table With Storage
Give your living room a midcentury touch with the McKail Four Legs Coffee Table With Storage ($225, originally $489). The table features four tapered wood legs and a slotted gold bottom shelf that's great for holding books. Its marble top is UV coated to protect against moisture.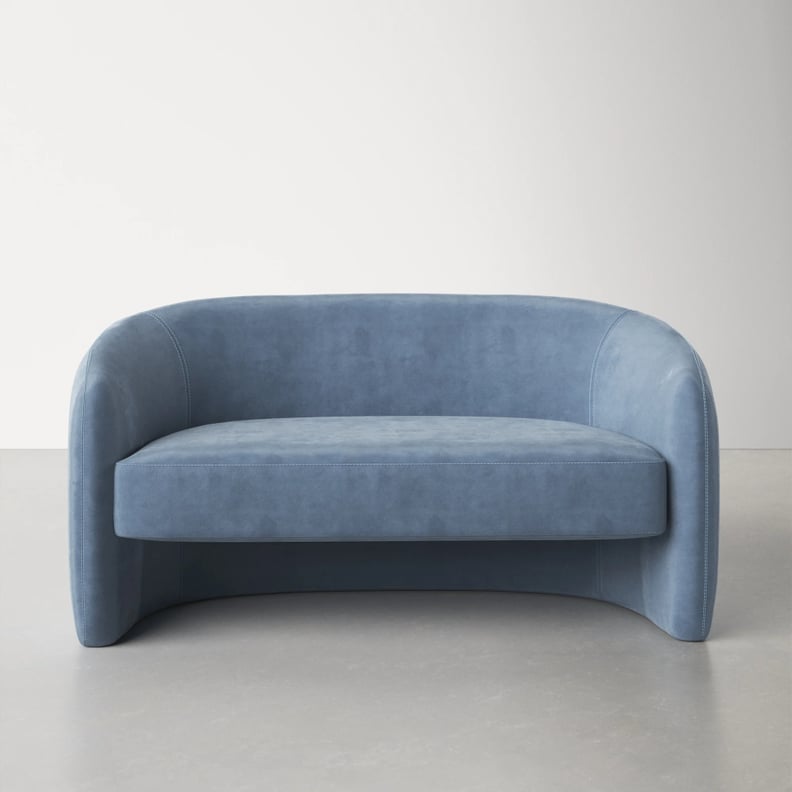 A Statement Piece: Kearney Round Arm Loveseat
Make a statement in your home with the Kearney Round Arm Loveseat ($830, originally $1,030). Its curved silhouette and dusty-blue fabric give off a tranquil feel. It's also wrapped in an easy-to-clean polyester blend, so you can't go wrong with this couch.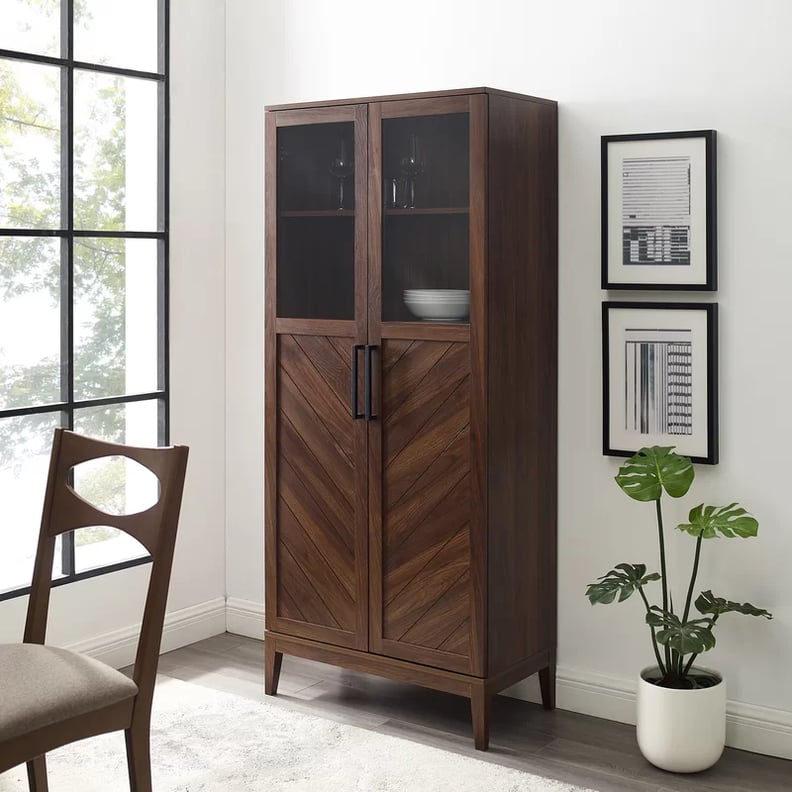 A Modern China Cabinet: Isabelle Wide China Cabinet
Place the Isabelle Wide China Cabinet ($410, originally $919) in your dining room, and enjoy the extra storage it brings. Display your favorite china and linens on its windowed top shelves, and tuck away the rest of your kitchenware on its covered bottom shelves.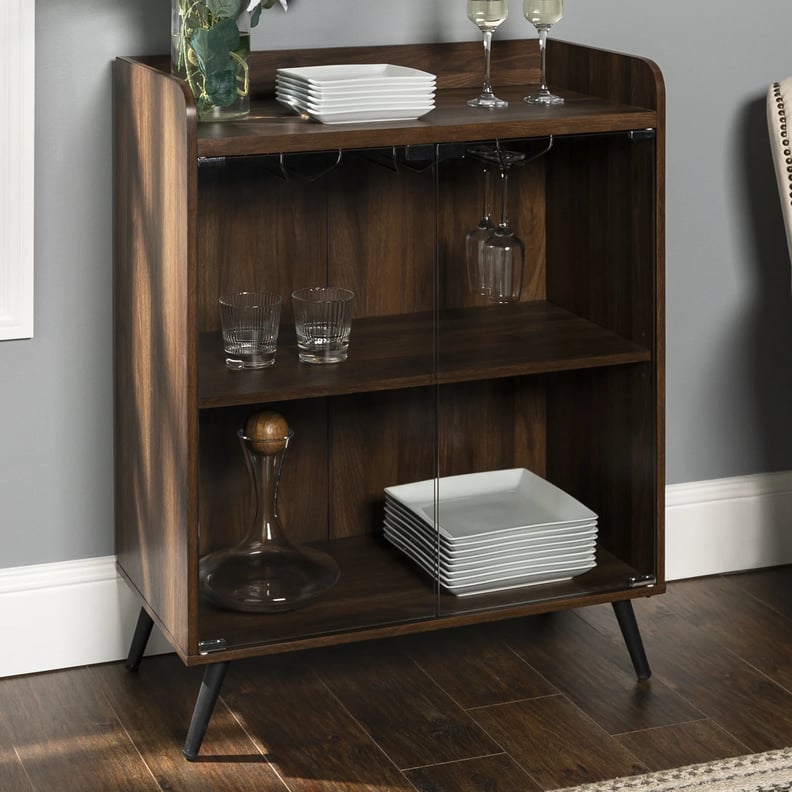 A Small-Space Cabinet: Cullen Bar Cabinet
The Cullen Bar Cabinet ($240, originally $415) is great for entertaining. Display wine and beer on its bottom shelves, and use its top shelf as a drink-pouring station. Ideal for apartments, this cabinet is small in size.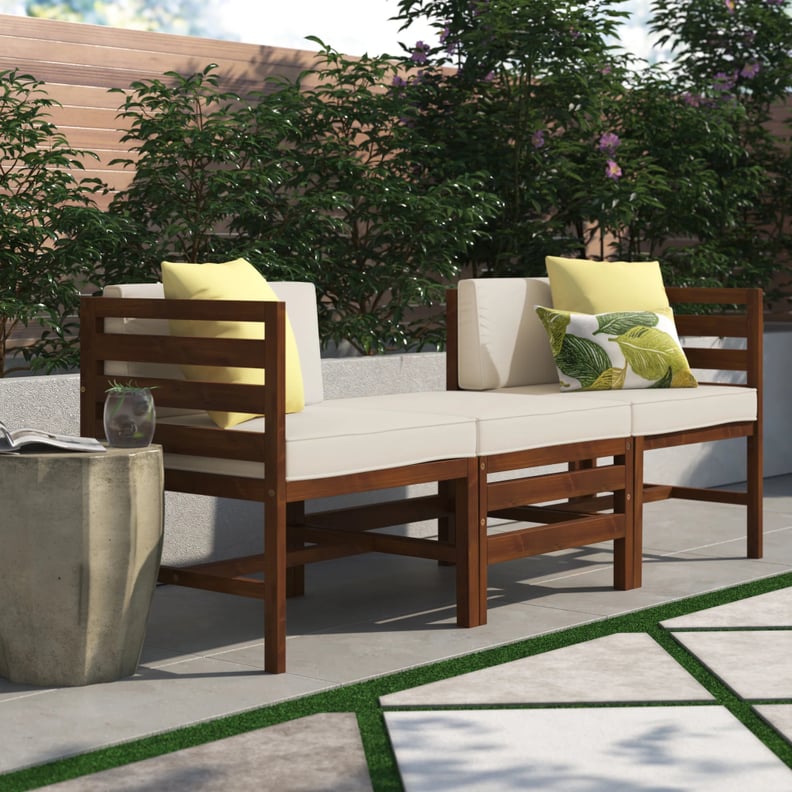 For Outdoor Entertaining: Wide Outdoor Patio Sofa
The Wide Outdoor Patio Sofa ($400, originally $1,325) includes two corner chairs and an ottoman that can come together as a couch or separate to create a patio set. The chairs feature open-slat silhouettes that are great for hot days.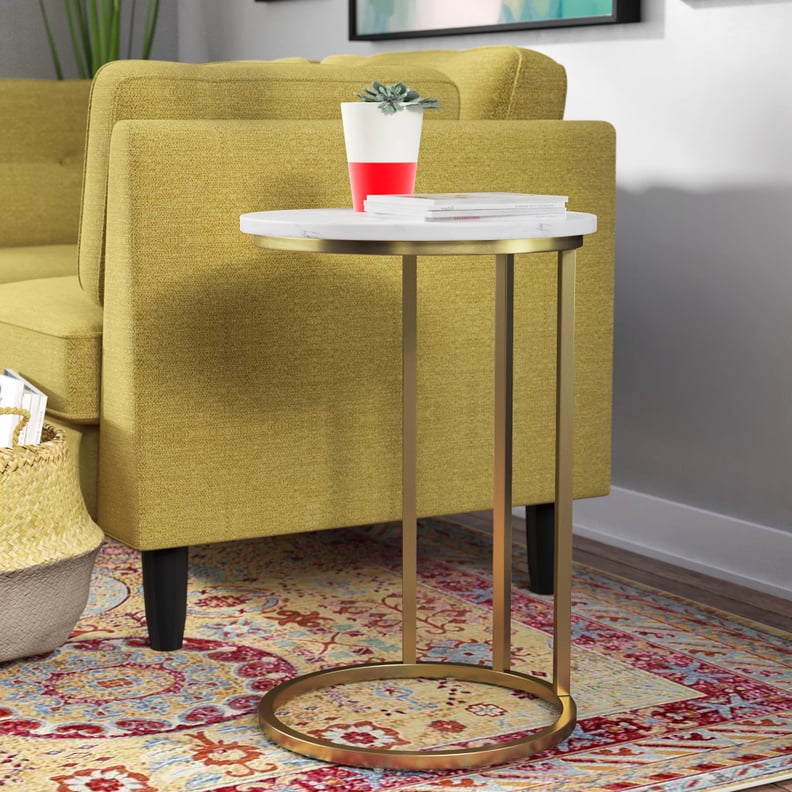 A Marble Side Table: Sanath Tall Frame End Table
The Sanath Tall Frame End Table ($105, originally $229) mimics an L-shaped table and can be tucked under living room furniture to create extra space. Its marble top and gold base complement one another wonderfully.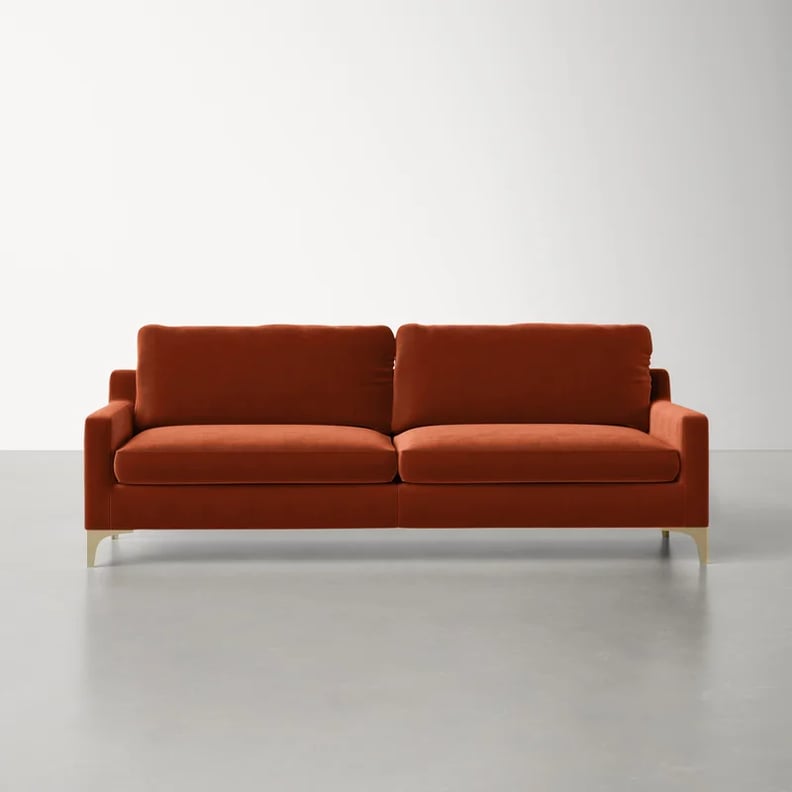 A Comfortable Sofa: Jasper Square Arm Sofa
Your home will look on trend with this Jasper Square Arm Sofa ($890, originally $1,300) in it. The sofa comes in velvet or polyester fabrics and features gold legs that add a sophisticated look. Its tight-weave upholstery repels stains, making it easy to clean.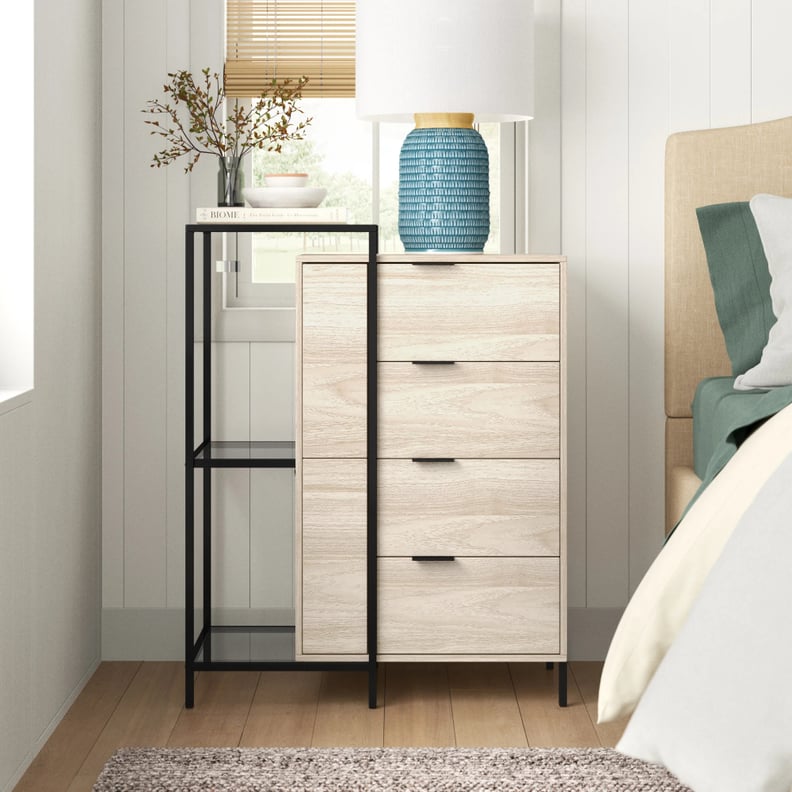 A Modern Chest: Sylvie Four Drawer Chest
Have you ever seen a chest as unique as this Sylvie Four Drawer Chest ($325, originally $875)? The design combines open shelving with the closed convenience of a dresser. Its push-cabinet drawers provide easy access to the things you need, while its shelves are great for displaying small trinkets.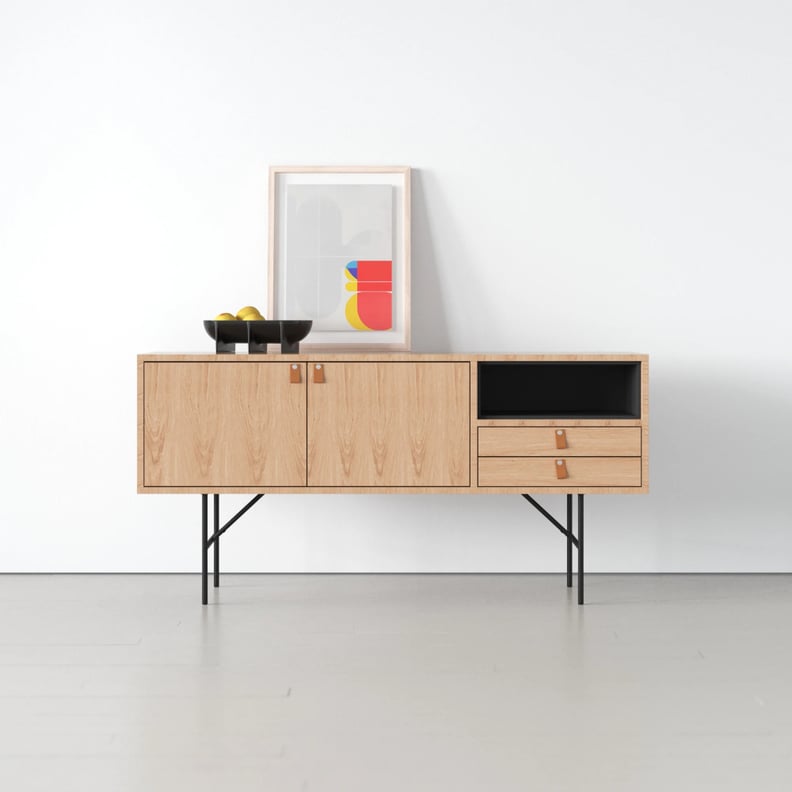 For Dining Rooms or Living Rooms: Bruges Wide Two Drawer Sideboard
Give your living room or dining room a modern upgrade with the Bruges Wide Two Drawer Sideboard ($700, originally $1,140). It includes covered and open shelves for storage and display. Both functional and stylish, this sideboard is a win-win.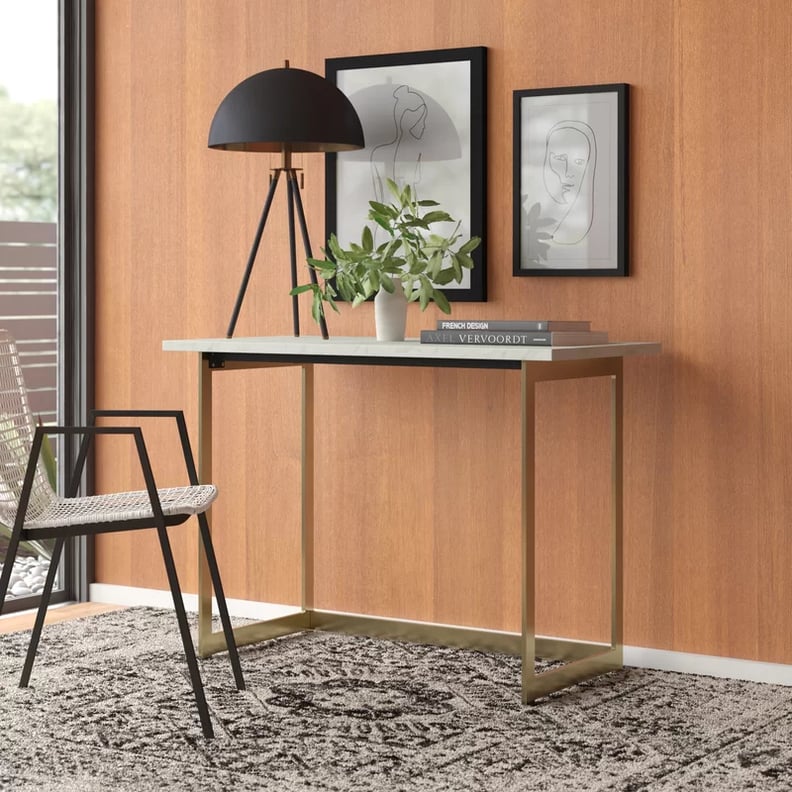 For the Office: Celetha Desk
Working from home is a breeze with this Celetha Desk ($158, originally $405). Its sleek design goes well with any contemporary space, and its metal legs and marble top complement each other wonderfully.