As POPSUGAR editors, we independently select and write about stuff we love and think you'll like too. If you buy a product we have recommended, we may receive affiliate commission, which in turn supports our work.
It's one thing to live in an apartment or home, and it's another to make it feel like a home. There are quite a few ornaments and textiles that capture that "homey" feeling we all know and love, and a hallway runner is certainly one of them. Whether it be the entryway, hallway, kitchen, or bathroom, runner rugs come in handy in all sorts of places. In particular, we love a rug as soon as you walk inside — it makes you feel cozy right off the bat.
If you're in the market for a new runner rug to warm up your home, you've come to the right place. We've gathered some of the finest options on the market that, in our opinion, will add the perfect accent to your home. From vintage rugs to loomed rugs to checkerboard designs and Persian-inspired styles, there are so many long and narrow rugs on the market that we're loving.
We turned to Target, Ruggable, and more retailers to ensure these rugs will not only look good but also last a while in your home. Ahead, find the very best hallway runner rugs that we're eyeing for ourselves, and give them a try inside your quarters.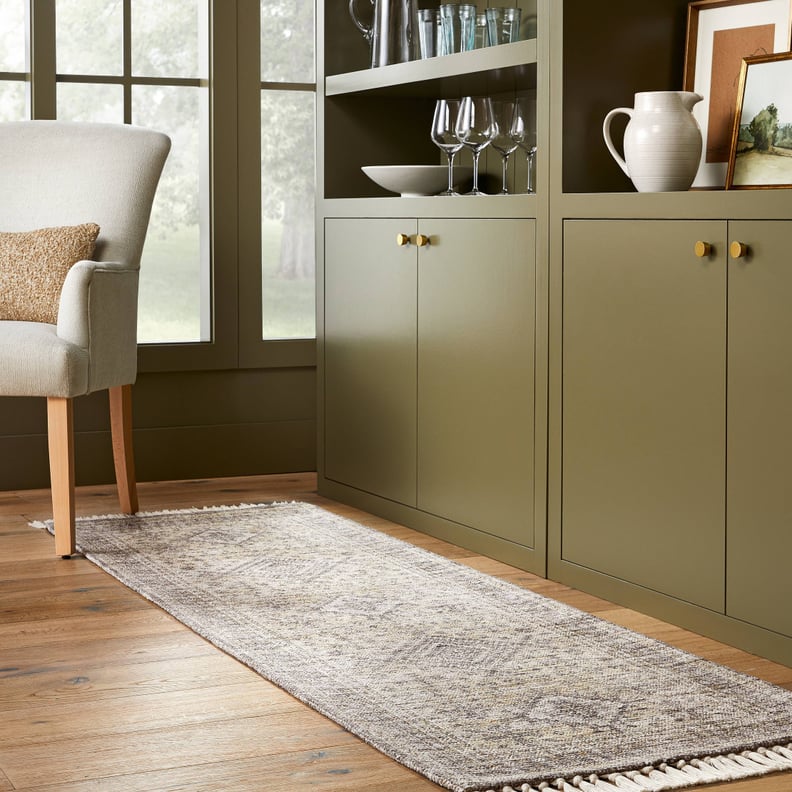 A Persian-Style Runner Rug: Threshold Designed With Studio McGee Pine Brook Diamond Rug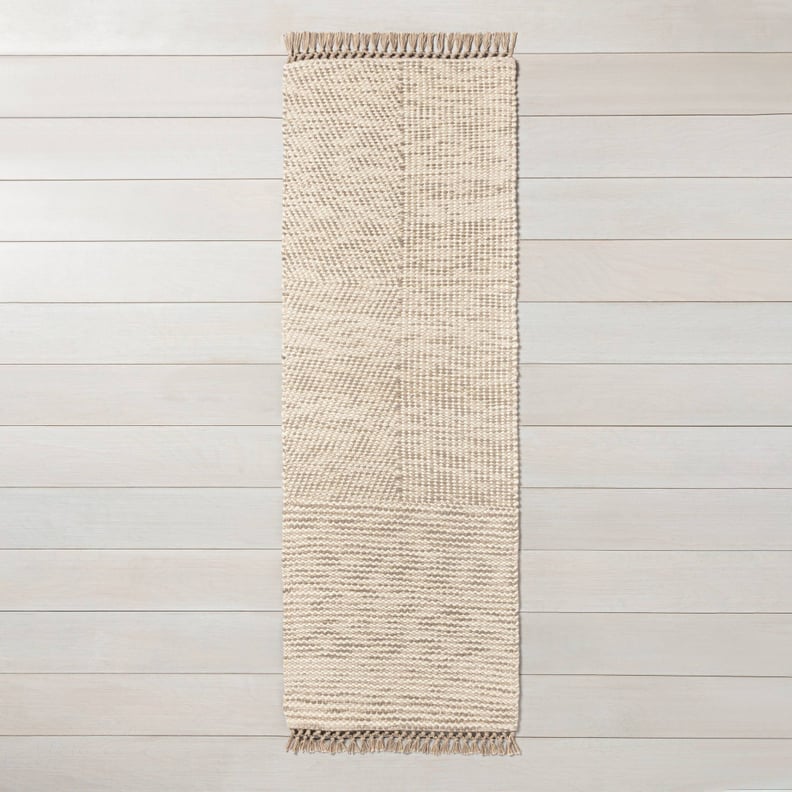 A Handmade Runner Rug: Hearth & Hand Heathered Area Rug With Magnolia
The Hearth & Hand Heathered Area Rug With Magnolia ($70) is versatile and can blend in with practically any space. We love its neutral hues and flat-pile construction that allow you to place it practically anywhere (like your heavily trafficked entryway). It's handmade, so it feels extra cozy in your home.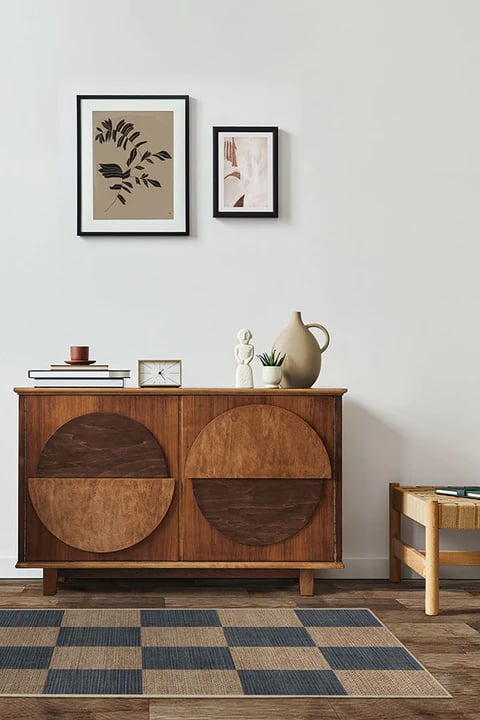 An Italian-Inspired Rug: Checkerboard Soft Navy Re-Jute Rug
Level up your space with this Checkerboard Soft Navy Re-Jute Rug ($219). The rug has a midnight-blue and beige color that reflects vintage Italian flooring. It's made of recycled polyester that won't shed or fray. The rug is water resistant, stain resistant, and machine washable, making it especially great for high-traffic areas.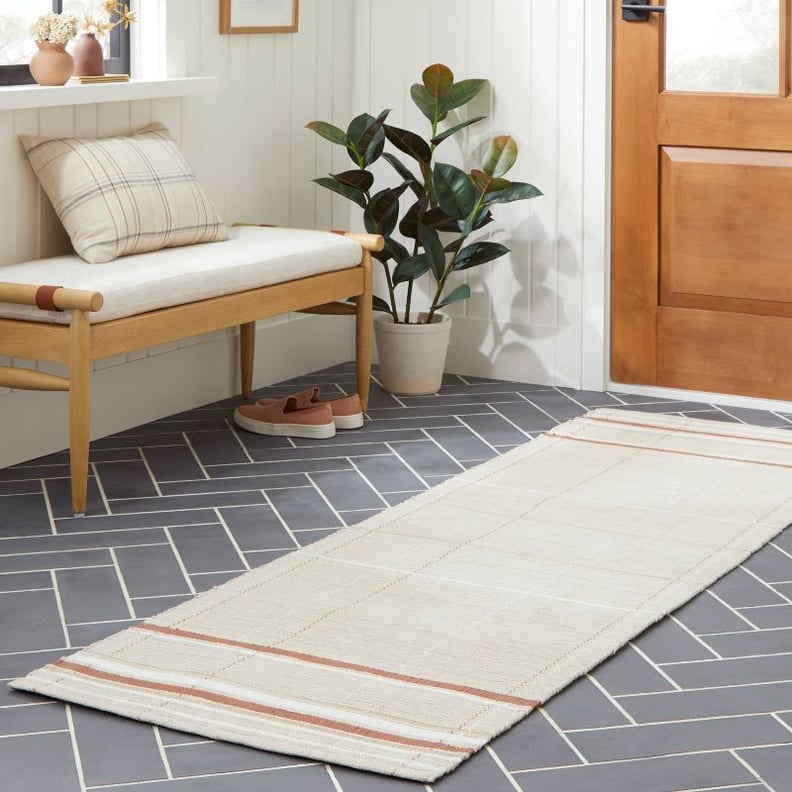 A Tri-Pattern Runner Rug: Hearth & Hand With Magnolia Scatter Stripe Rug
This Hearth & Hand With Magnolia Scatter Stripe Rug ($60) is a great choice if you're looking for something more neutral. Its striped design features subtle cream and brown hues that will warm up your home. Its simple style will blend in with almost any decor scheme, especially one that's contemporary.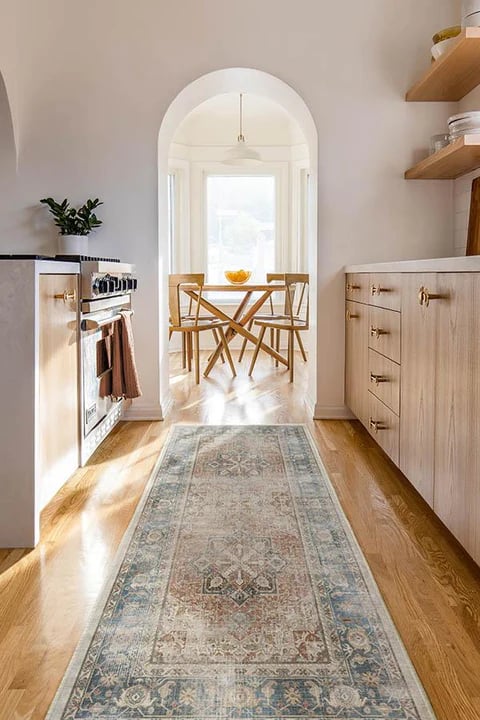 A Geometric Runner Rug: Kamran Coral Rug
We love the assortment of colors found in the Kamran Coral Rug ($209). It's the perfect way to brighten up your home without adding an overwhelming amount of color. The rug's stone-blue and coral-red shades look so pretty together, and its distressed style gives it a vintage look.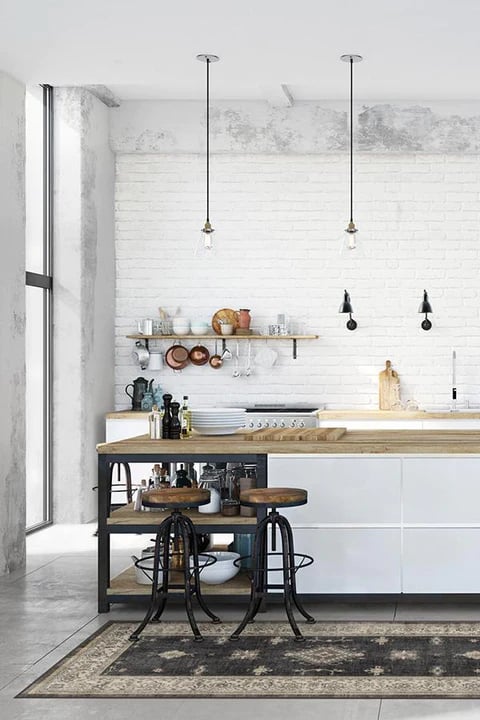 A Modern-Farmhouse Runner Rug: Verena Dark Wood Rug
Anchor your kitchen with this gorgeous Verena Dark Wood Rug ($209). The rug features an ornate border with gem-like shapes that give it a rustic appeal. The best part? It's washable, so if it gets dirty, you can easily clean it and reattach it to its rug pad.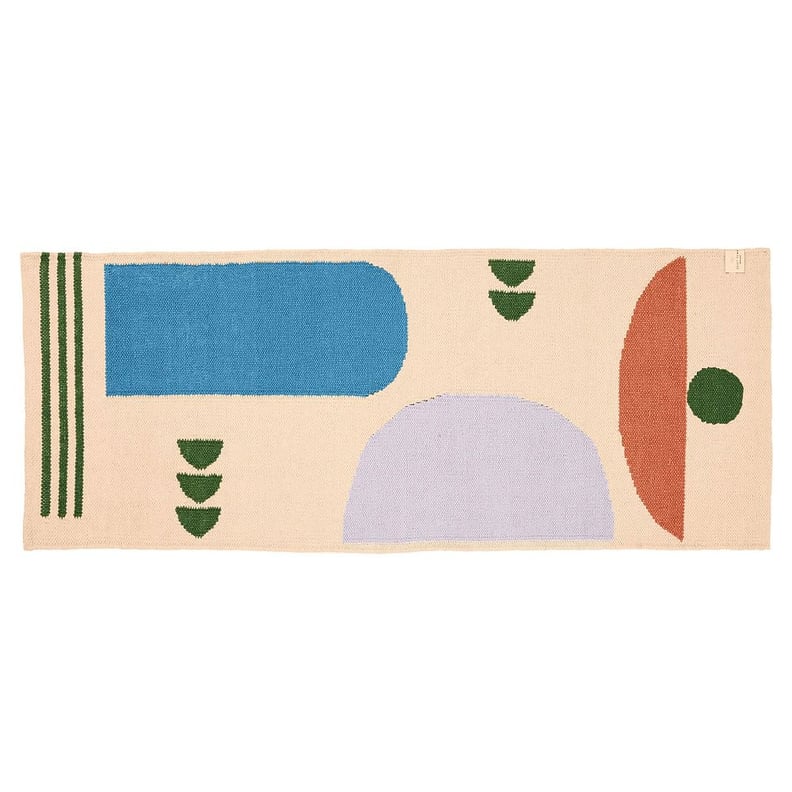 A Minimalist Runner Rug: West Elm Quiet Town Arco Night Ride Runner Rug
If you're looking for a minimalist rug that stands out, this West Elm Quiet Town Arco Night Ride Runner Rug ($124) is right on the money. The rug is lightweight and made by a small business that's sold at West Elm. Handwoven in India, this rug is the real deal.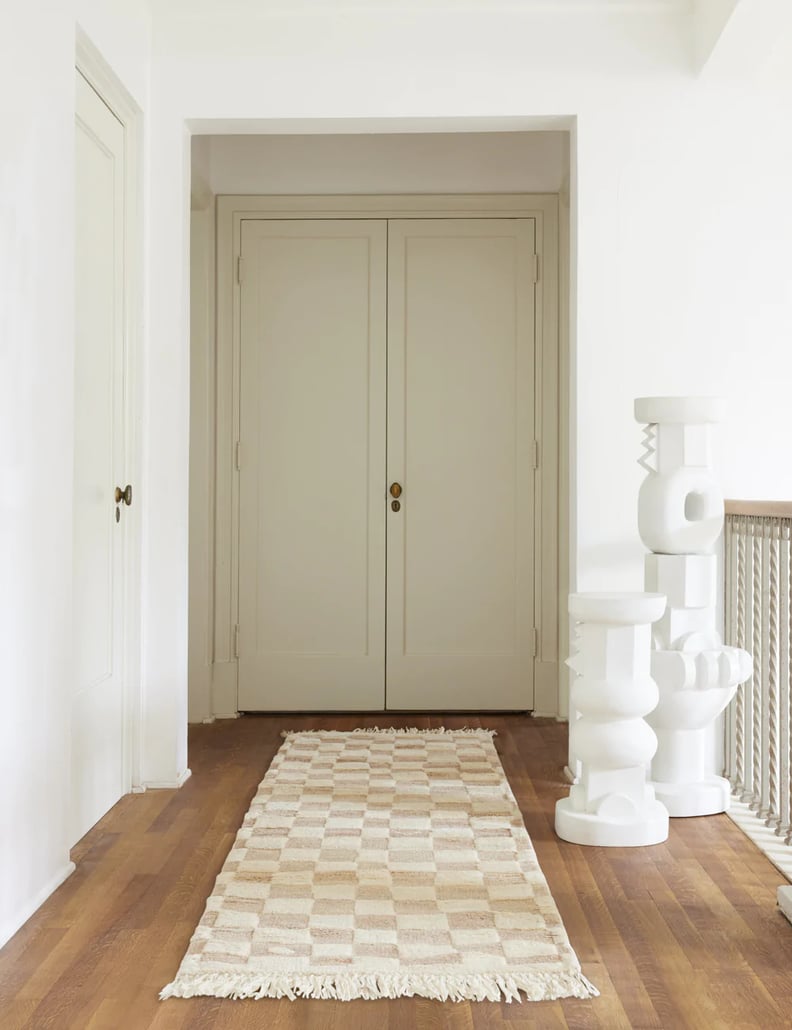 An On-Trend Rug: Irregular Checkerboard Rug by Sarah Sherman Samuel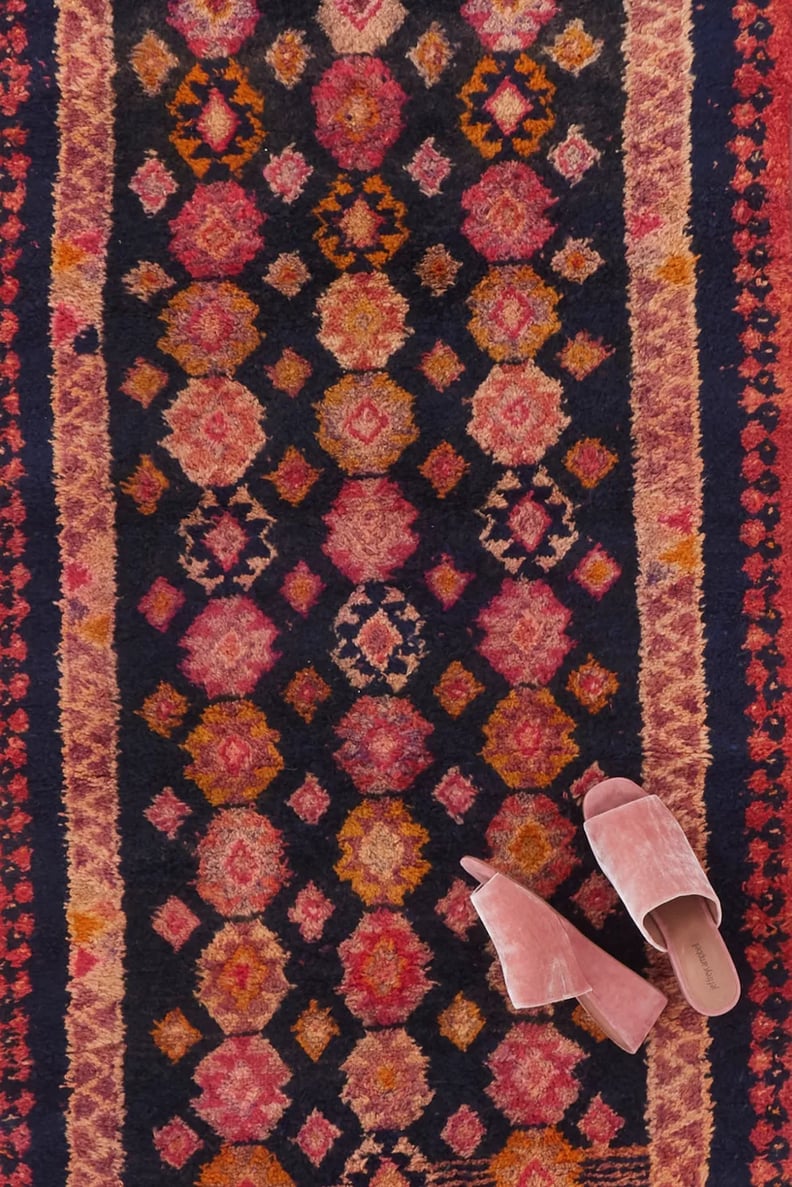 A Vintage Runner Rug: Canary Lane Vintage Runner Rug No. 1362
If you love the idea of authenticity, this Canary Lane Vintage Runner Rug No. 1362 ($1,249) is the rug for you. It's an authentic Turkish wool runner rug, and you can't go wrong with its vibrant charm. Professional cleaning is recommended; however, the appeal of this rug makes it well worth it.