12 Cool Hammocks You Need For When You Just Really Want to Chill This Summer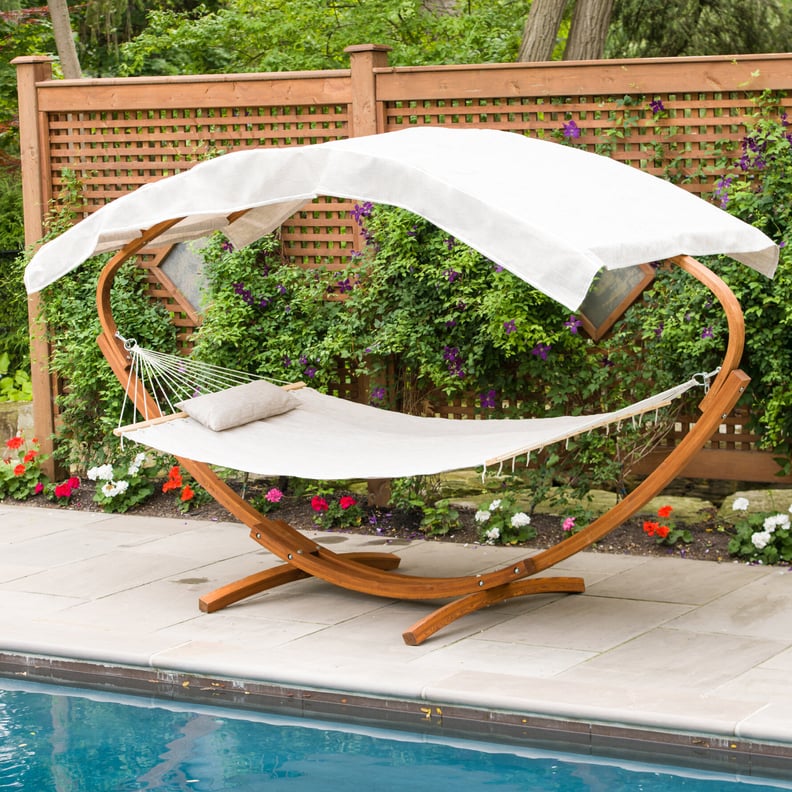 Wayfair
Wayfair
As POPSUGAR editors, we independently select and write about stuff we love and think you'll like too. If you buy a product we have recommended, we may receive affiliate commission, which in turn supports our work.
If you're making it a goal to turn your backyard into a dreamy oasis this summer, then you've come to the right place. Starting with the right decor and furniture can turn it into a cozy space, but there's one item you won't want to forget: a hammock. These cool pieces create the perfect relaxing vibe that is exactly where you'll want to spend your days. Whether you're lying out for a tan, reading a book, or taking an afternoon nap, there's no denying these are a great addition to any home.
Not sure where to start looking? Not to worry, because we did the hard work for you. We turned to Wayfair, because the site has thousands of amazing options to shop. Ahead, we curated a list of the 12 best ones that customers love. Keep reading to browse them all and create the ultimate chill zone.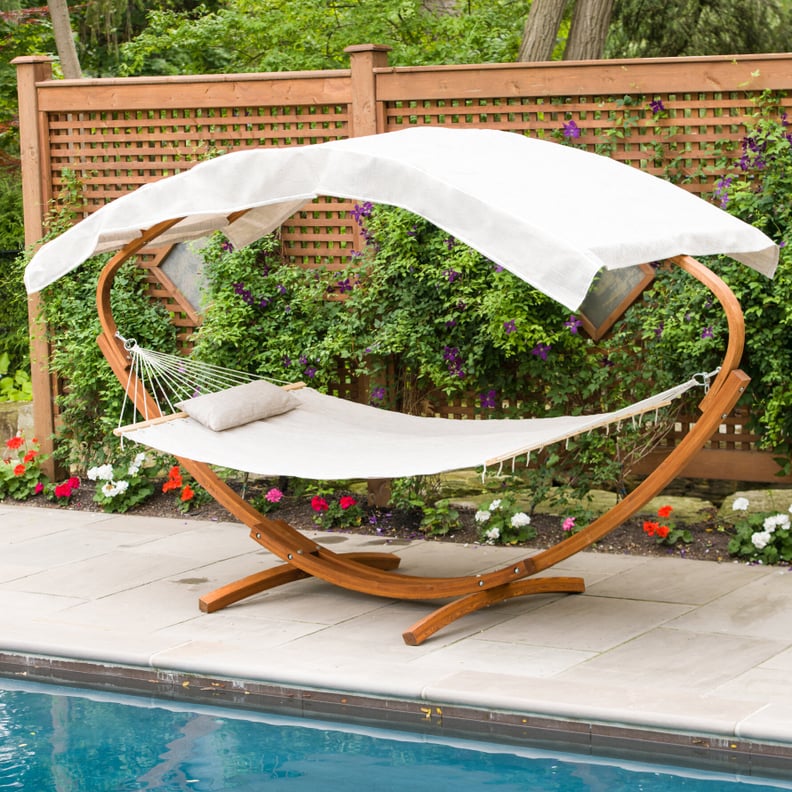 PVC-Coated Polyester Hammock With Stand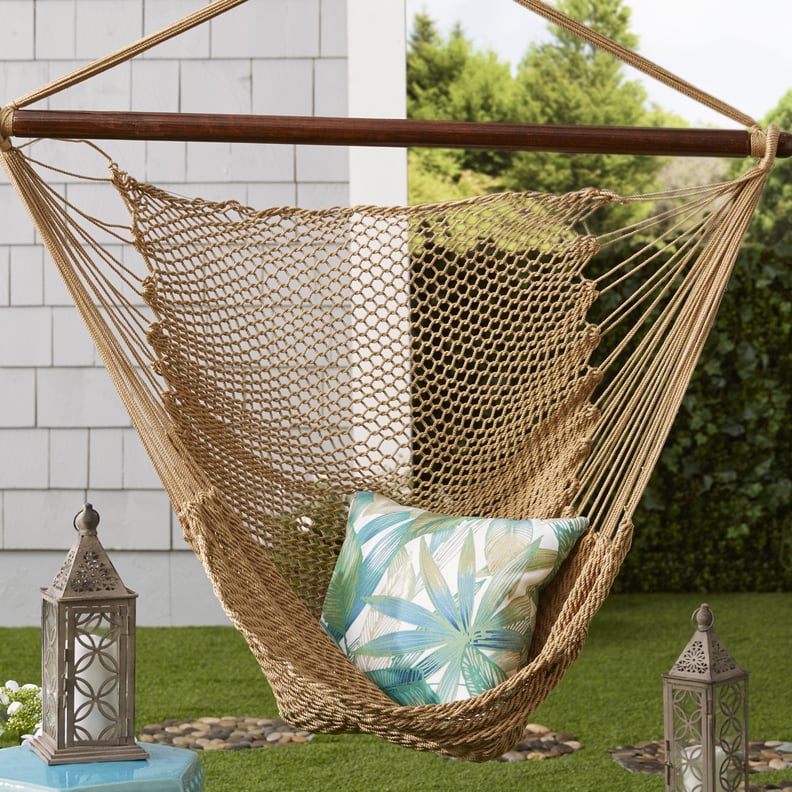 Brenda Polyester Chair Hammock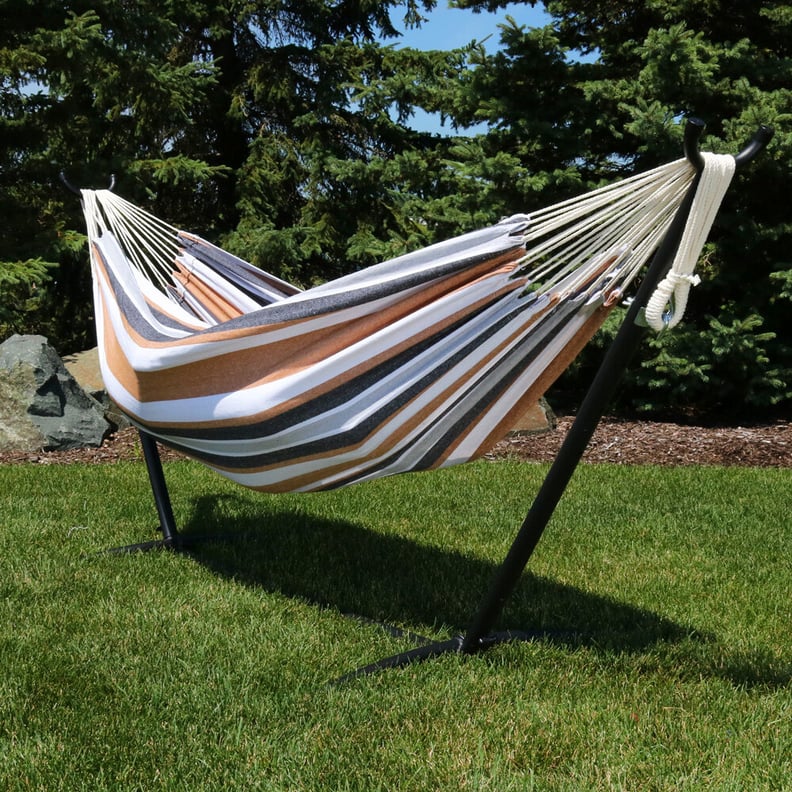 Rylie Classic Hammock With Stand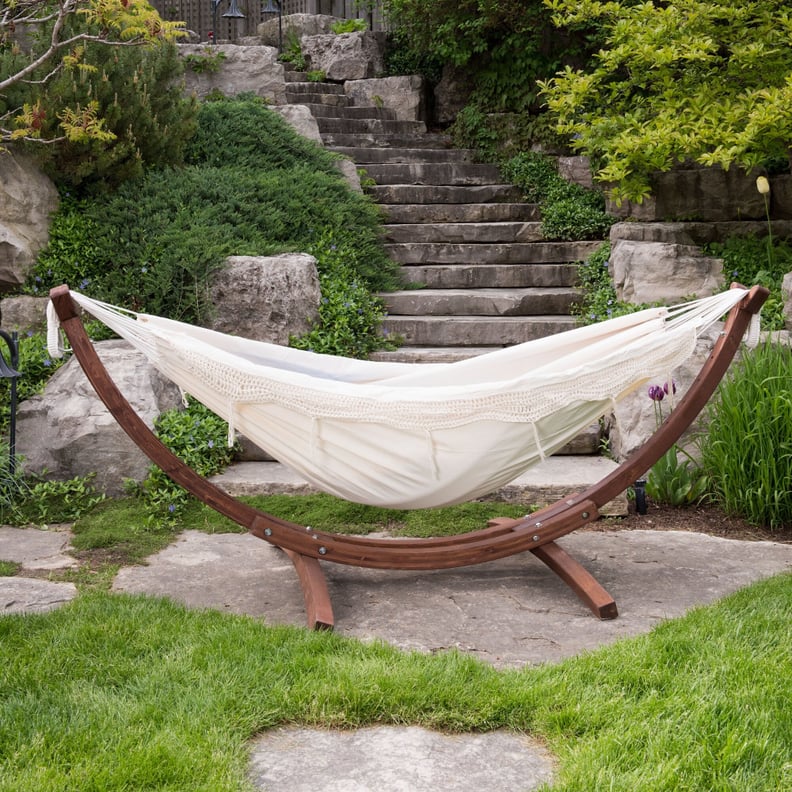 Holyoke Double Camping Hammock With Stand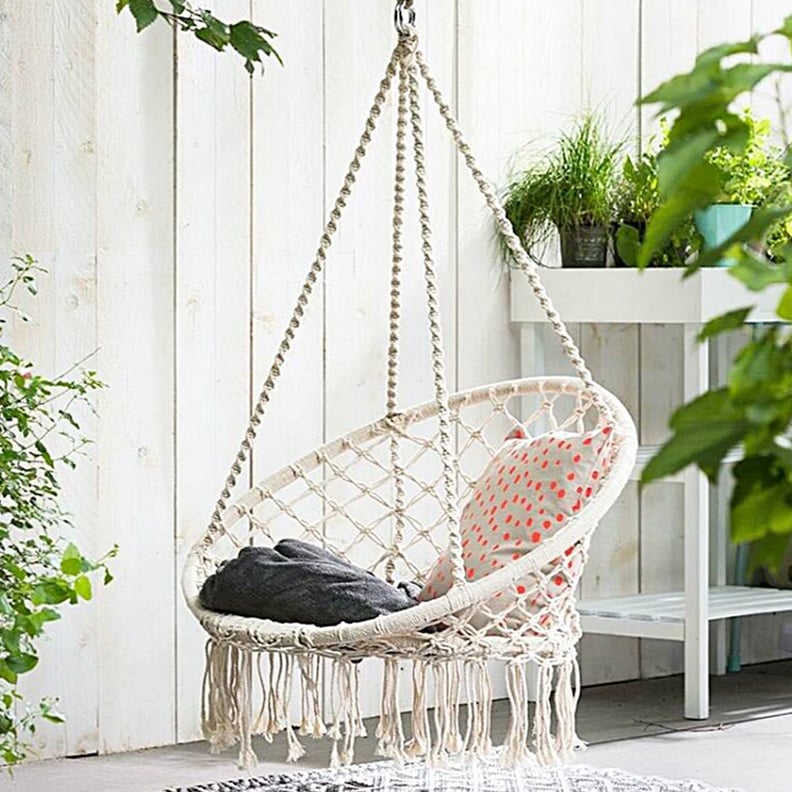 Dutra Macrame Chair Hammock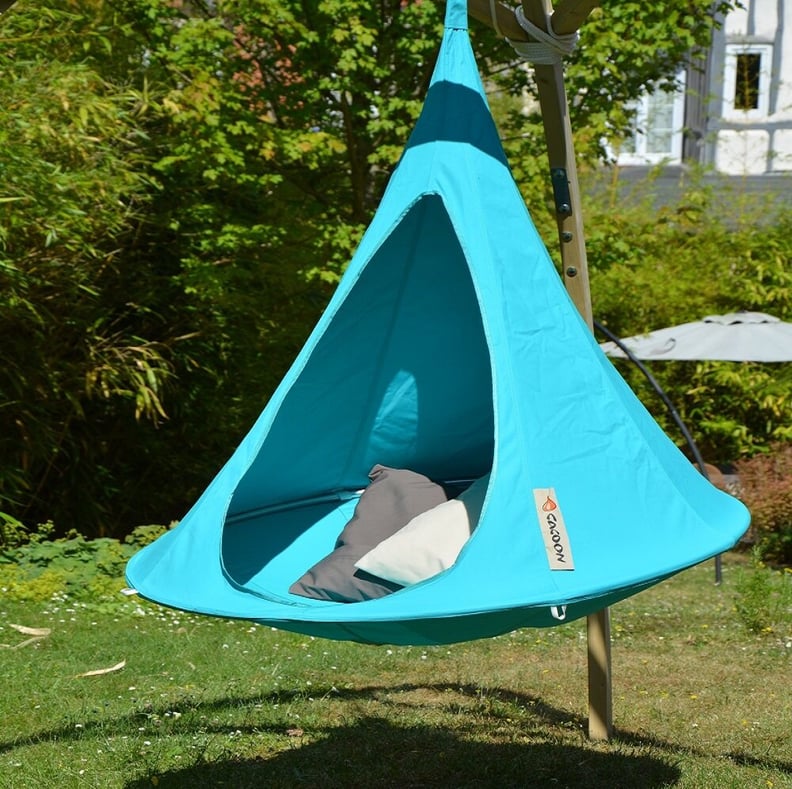 Tyler Camping Hammock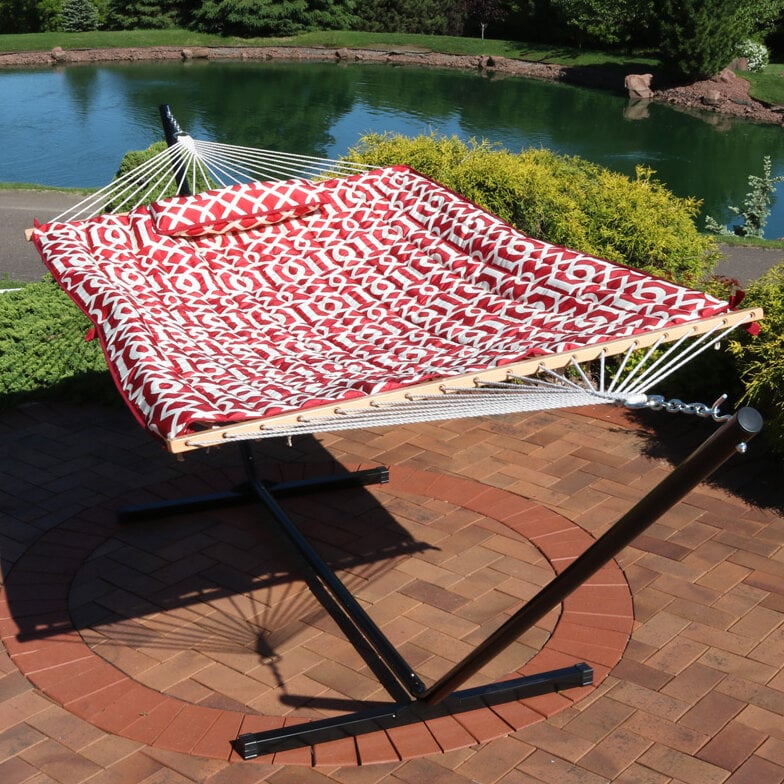 Carrollton Spreader Bar Hammock With Stand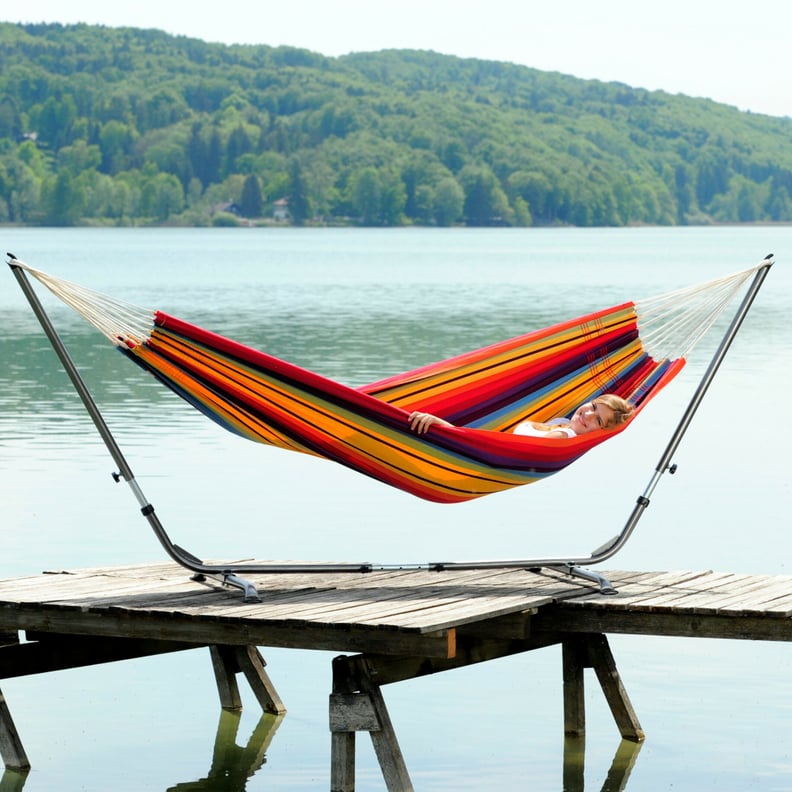 Milligan Barbados Cotton Tree Hammock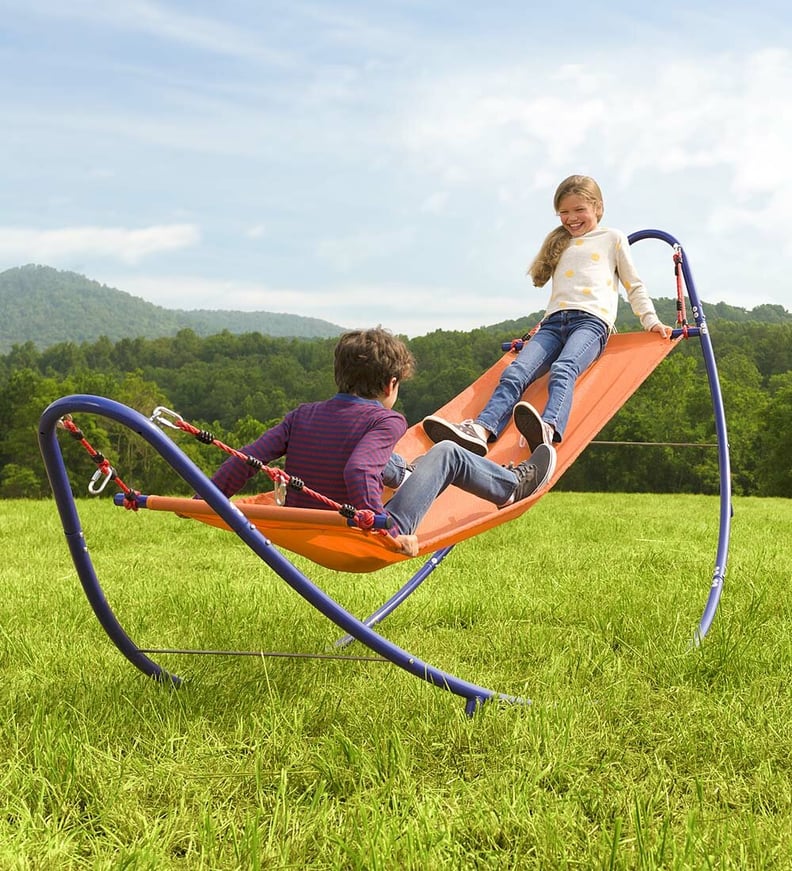 Rockin 2-in-1 Hammock With Stand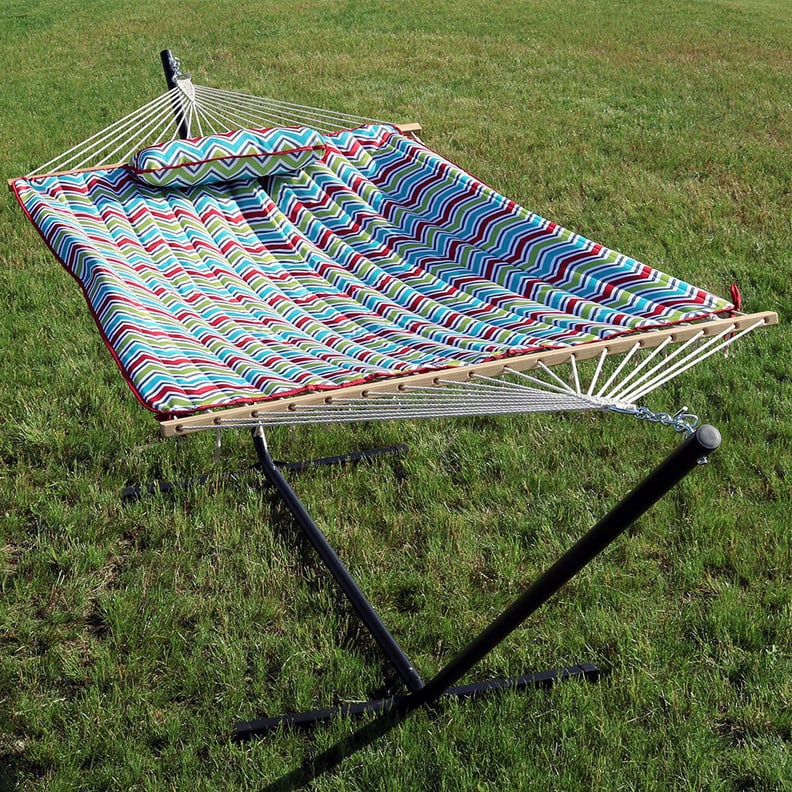 Koeninger Spreader Bar Hammock With Stand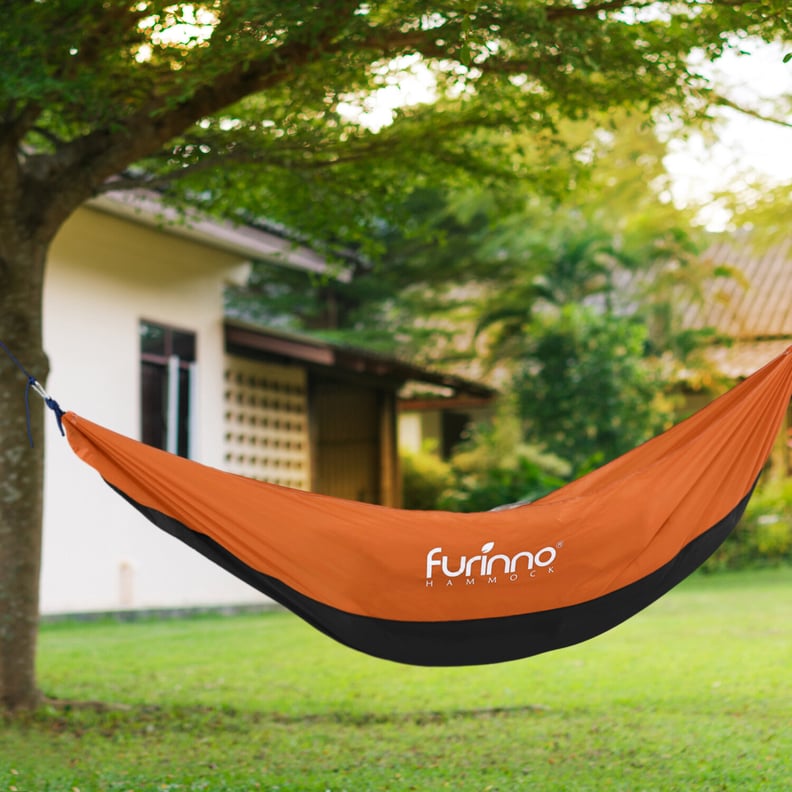 Alita Heavy Duty Tree Classic Hammock
Ravenscourt Portable Quick Dry Double Spreader Bar Hammock