As POPSUGAR editors, we independently select and write about stuff we love and think you'll like too. If you buy a product we have recommended, we may receive affiliate commission, which in turn supports our work.
At this point, it's pretty much a guarantee that we can get almost everything on Amazon. However, if you didn't already know, you can buy real plants and florals and have them delivered right to your doorstep. Yes, alive and photosynthesizing greenery and blooms. Whether you want to expand your ever-growing indoor garden or are in the market for a thoughtful gift, we rounded up our favorite bestselling plants and flowers on Amazon.
Amazon has an incredible selection of greenery and florals with an expansive collection of species. There is something for every type of plant parent, including stunning snake plants, money trees, and countless succulents and air plants. Fill your home with the gorgeous blooms of spring and summer florals, including sunflowers and lilies. Admire the timeless beauty of bonsai trees. Keep reading for our top picks so you can bring a little green into your home.
An Indoor Tree: Costa Farms Ficus Lyrata Fiddle Leaf Fig Tree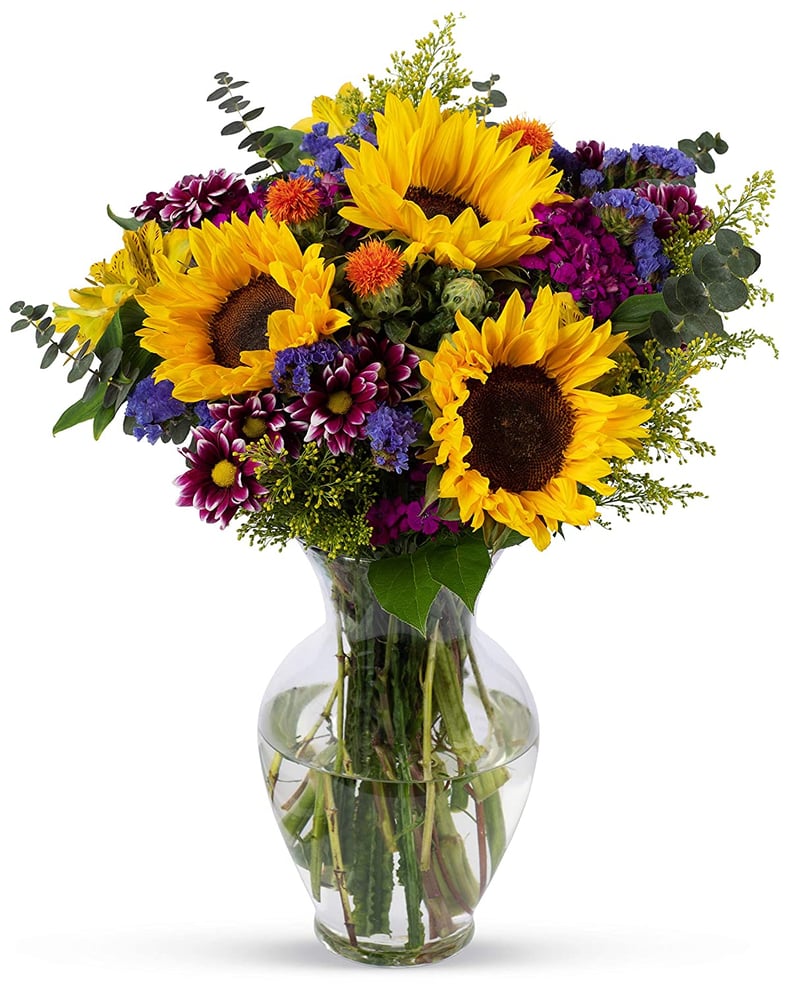 A Colorful Arrangement: Benchmark Bouquets Flowering Fields
Brighten someones day with these Benchmark Bouquets Flowering Fields ($48). It's the perfect way to get in the spring and summer mood. The gorgeous sunflowers will brighten up your space while the accenting wild flowers add vibrance and color.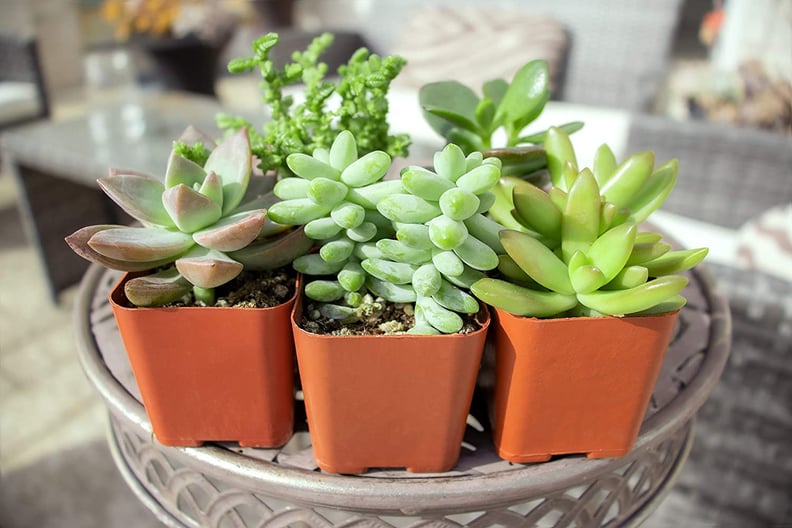 Succulents: Assorted Potted Succulents
You can never go wrong with these fully rooted Assorted Potted Succulents ($19 for five). Succulents are known to be an easy, low-maintenance plant to care for, so if you're just starting out or don't have the best green thumb, this is a great option.
Something Vibrant: Live Snake Plant
Brighten up your environment with this Live Snake Plant ($13, originally $16). The vibrant green and yellow tones will make your space feel alive. It's fully rooted in a pot. It's around four to six inches tall. It's a great low-maintenance option.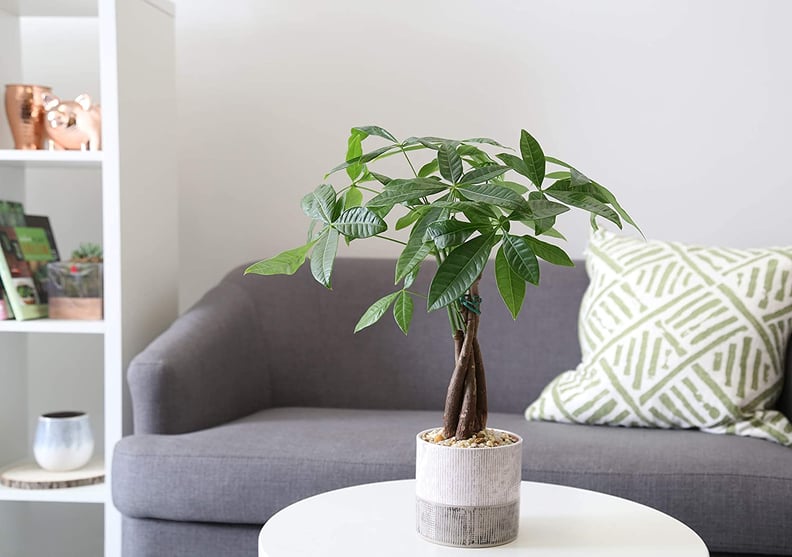 Something Lucky: Costa Farms Medium Money Tree Pachira
Add height to coffee tables and end tables with the Costa Farms Medium Money Tree Pachira ($24, originally $34). It's a low-maintenance, easy-to-grow houseplant that is said to bring luck and prosperity to the home. It's around 16 inches tall and is even considered an air-purifying plant.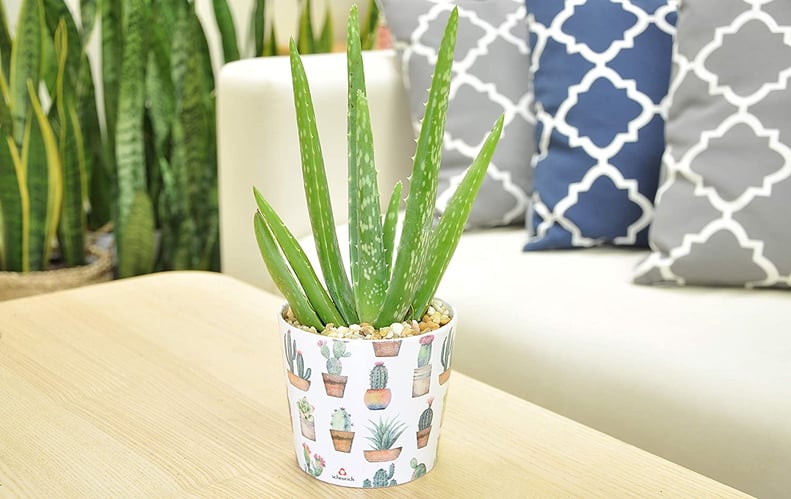 Something Useful: Costa Farms Aloe Vera Plant in Modern Ceramic Planter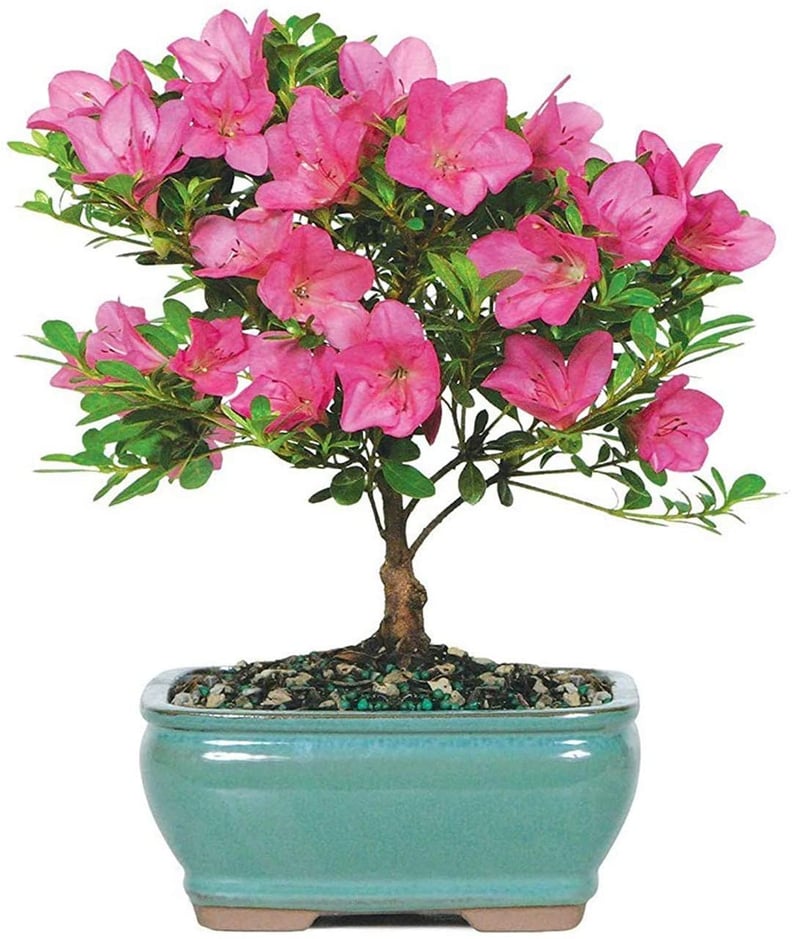 A Blooming Bonsai Tree: Brussel's Bonsai Live Satsuki Azalea Bonsai Tree
The Brussel's Bonsai Live Satsuki Azalea Bonsai Tree ($23, originally $30) is a stunning centerpiece for a coffee table. This specific species blooms throughout the springtime. It's a 4-year-old tree that is around six to eight inches tall when delivered. You can also shop other species as well.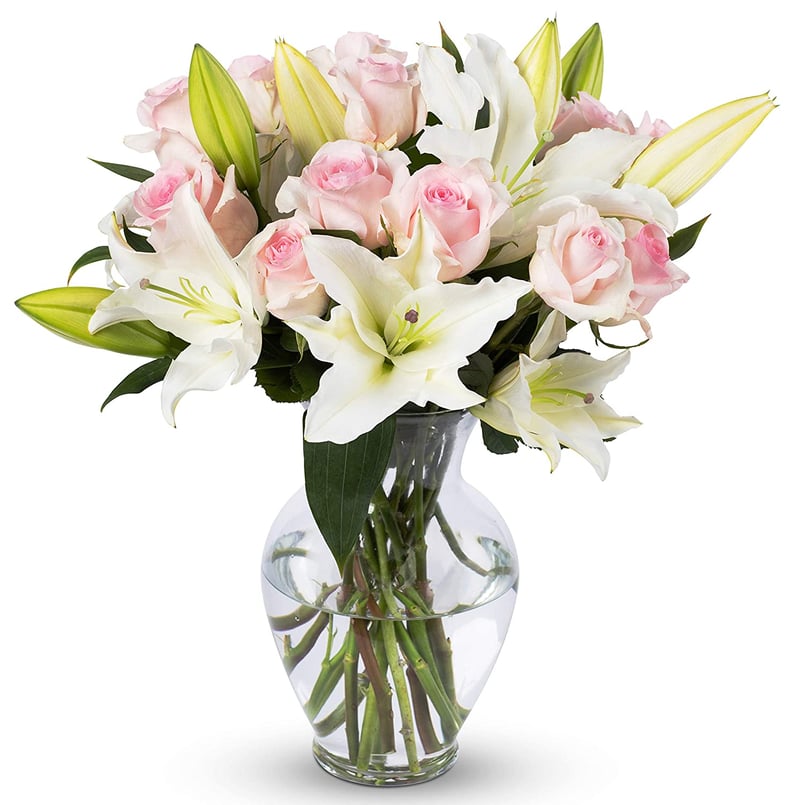 A Beautiful Bouquet: Benchmark Bouquets Light Pink Roses and White Oriental Lilies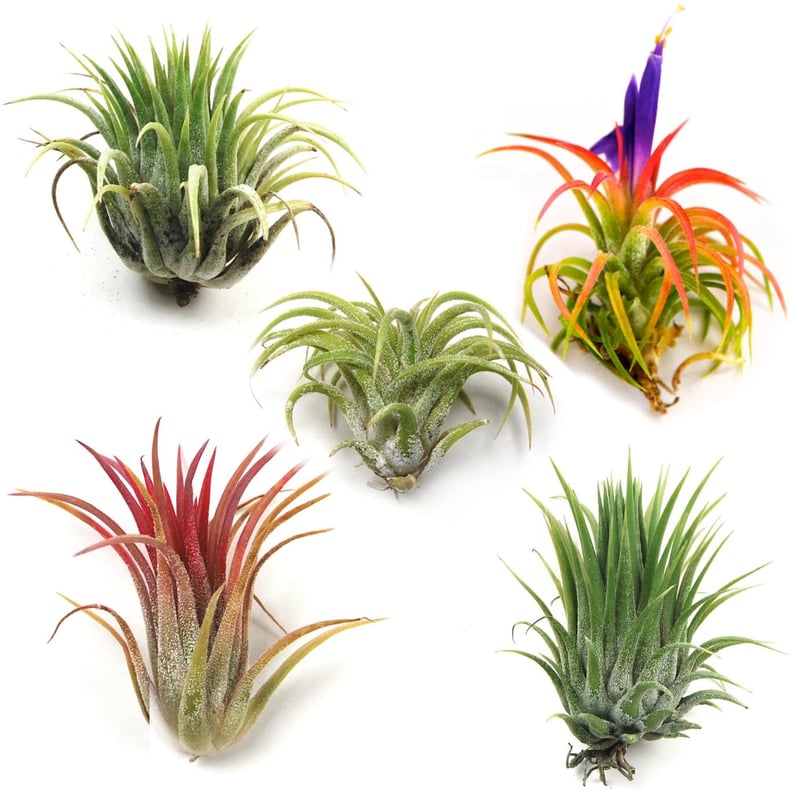 Air Plants: Ionantha Mexican Air Plants
Add easy-to-maintain accent plants like these Ionantha Mexican Air Plants ($14 for five) to your home. Each one is around three inches in height. You can place these in areas with partial sun exposure and spritz them with water once or twice a week.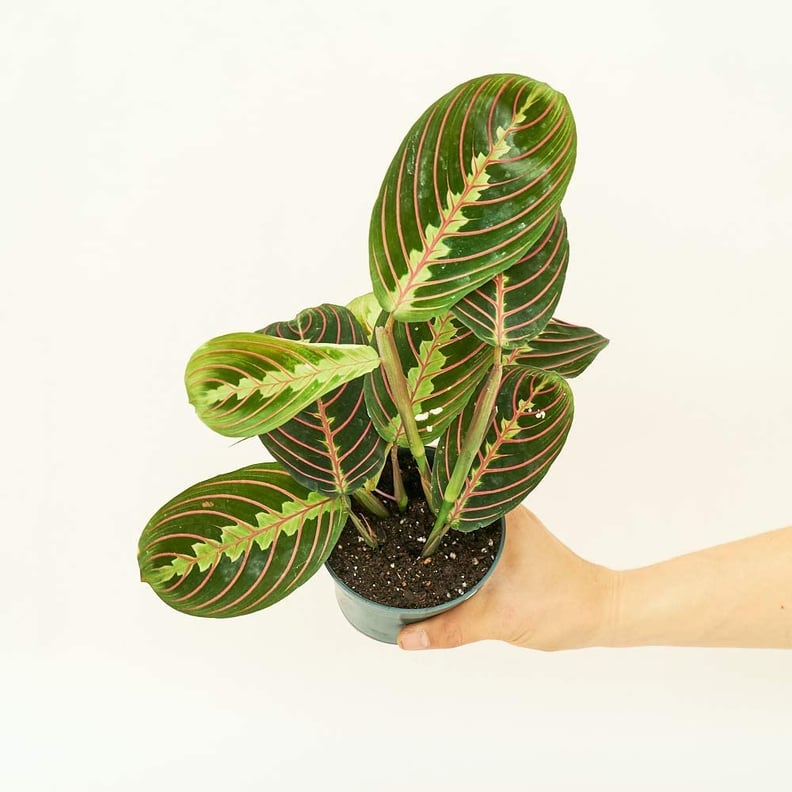 Something Tropical: Rooted Red Prayer Plant
From window sills to desks, the Rooted Red Prayer Plant ($19) is a cute and low-maintenance decorative piece. It'll add a fun, tropical vibe to your space with its beautifully textured leaves. The leaves actually fold up at night. It requires low to bright indirect light and weekly waterings.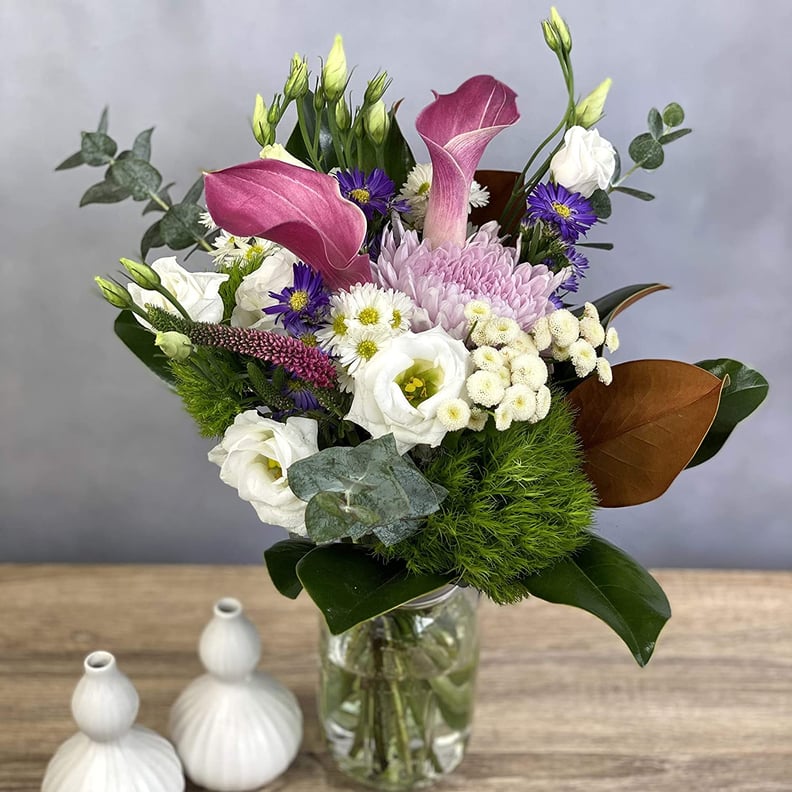 A Stunning Arrangement: Rachel Cho Floral Design Love's Greeting With Vase
The Rachel Cho Floral Design Love's Greeting With Vase ($85) is such a stunning arrangement. Whether it's a gift for your loved ones or something for your home, it will truly capture the eye. It features calla lilies, lisianthus, roses, eucalyptus, magnolias, and more.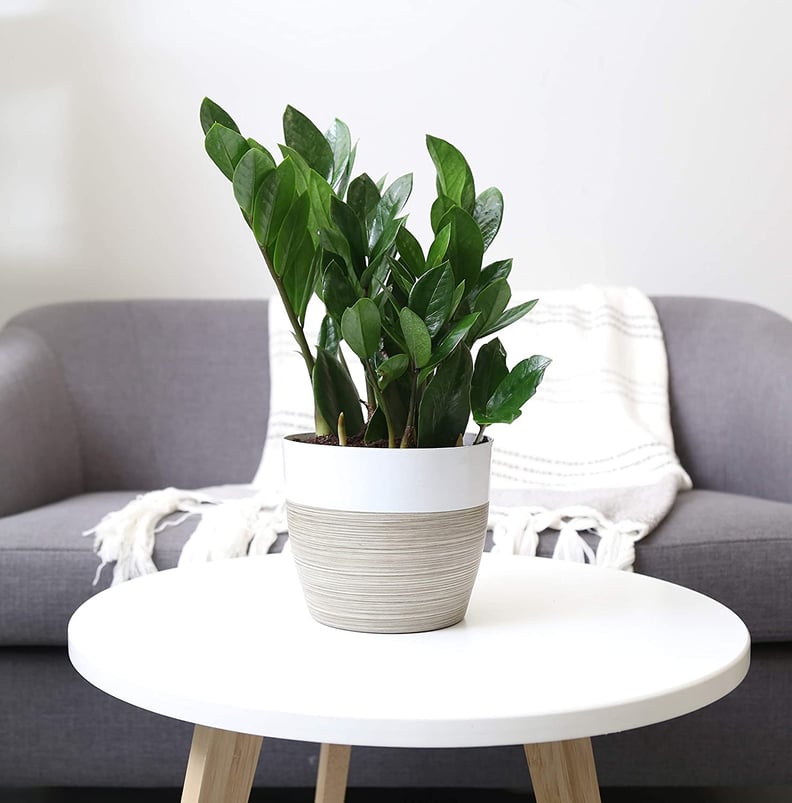 Bold Greenery: Costa Farms ZZ Zamioculcas Zamiifolia
Add a dash of green to any space with the Costa Farms ZZ Zamioculcas Zamiifolia ($26, originally $29). The leaves are structured with a shiny waxy coating and dark-green color. It's perfect for a contemporary or modern home.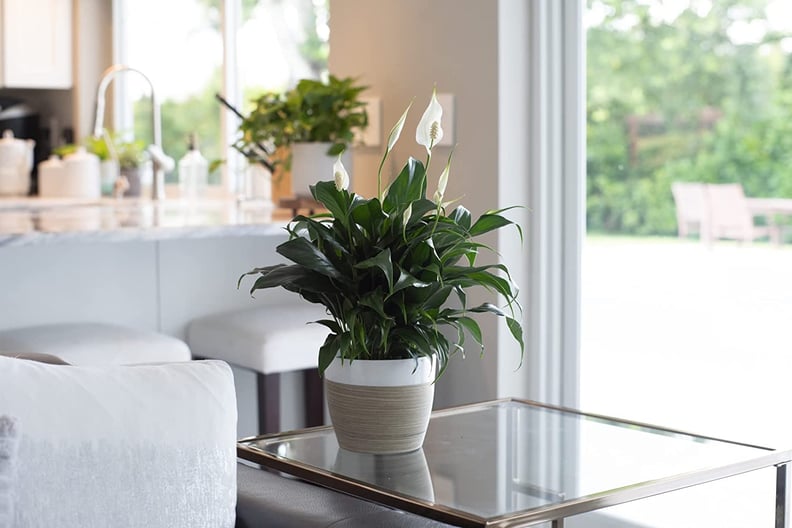 An Air Purifier: Costa Farms Spathiphyllum Peace Lily
Watching the Costa Farms Spathiphyllum Peace Lily ($21, originally $30) bloom will be a delight. Plus, it's known to be a great air purifier. For best growth and blooms, place it in bright, indirect sunlight and water it once a week.