Chip and Joanna Gaines's Magnolia Network TV Shows
Chip and Joanna Gaines Just Announced Details For 10 Shows Coming to Their Magnolia Network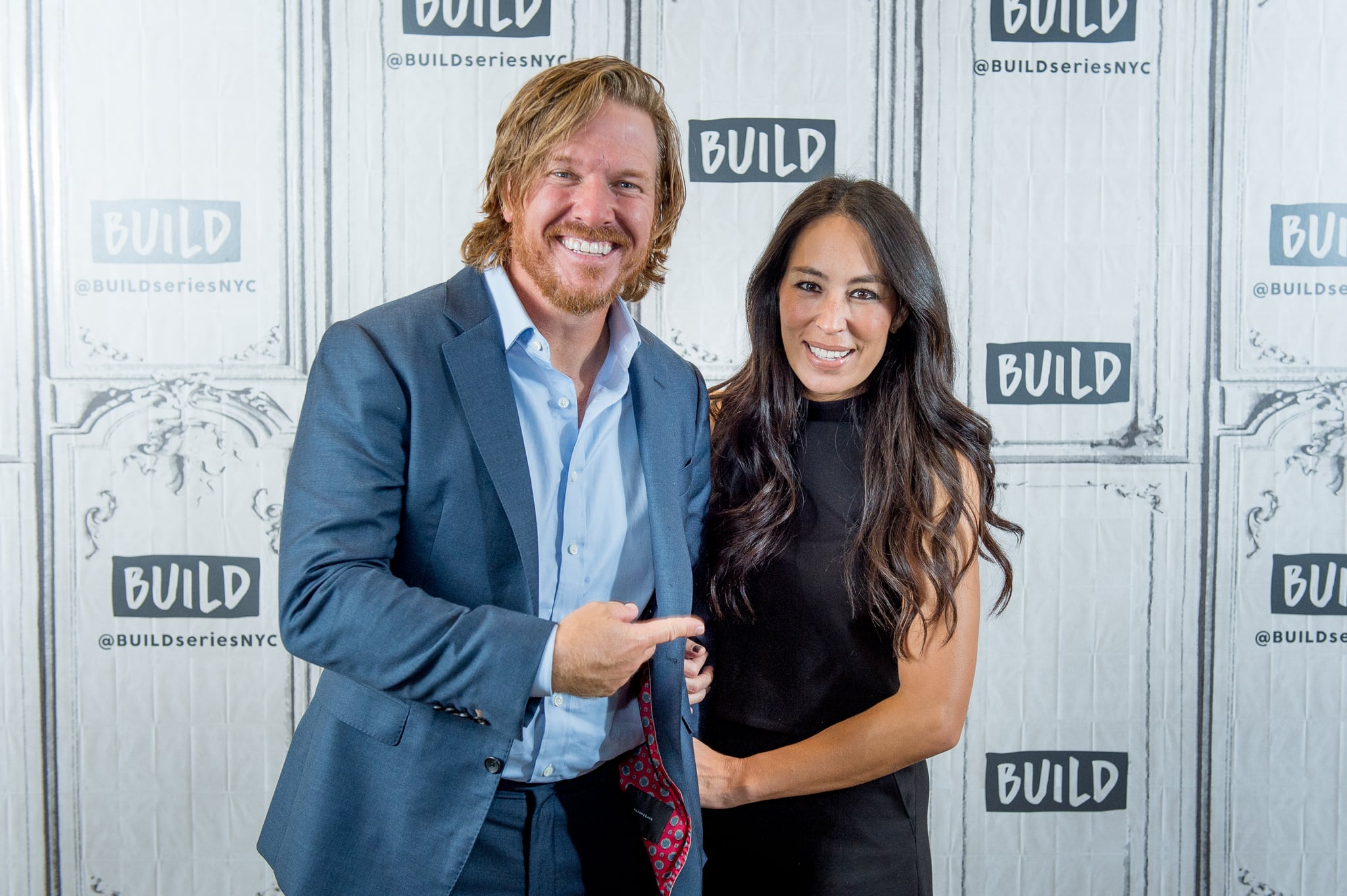 Image Source: Gettyimages.com / Roy Rochlin
Just when you thought Chip and Joanna Gaines's Magnolia empire couldn't get any bigger, they've given us something new to gush over. On top of their restaurants, books, magazines, estates, real estate company, and anything else we've potentially missed in their kingdom, the couple added another addition to the Magnolia name: Magnolia Network (and yes, that's an entirely new TV network for those who are wondering). Although talks of their own network have been buzzing since the days of Fixer Upper, the duo are finally announcing some details on their upcoming adventure.
In a recent four-hour special on Discovery's DIY Network, which will soon be home to the new Magnolia Network, Chip and Jo announced 10 TV shows we can expect to see once production resumes after COVID-19, and we're beyond excited about the lineup. Keep reading for details about each show.
Home on the Road
Couple Abner and Amanda Ramirez lead anything but an average life. The pair, who are in a folk band called Johnnyswim, have to manage raising two small kids (with another one on the way) while on tour with their band. Although it's not easy, their bustling life sounds like one worth watching.
Bespoke Kitchens
Joanna Gaines sure does create great kitchens, but these designers may have her beat! Prepare to see one-of-a-kind kitchens with designs that go far out of the box. We wouldn't be surprised if this show sparked some new kitchen trends for 2021.
Family Dinner
With Joanna's love for cooking, it's no surprise that there's a show about food. Starring celebrity chef Andrew Zimmern, this show gives us a deep look into how families come together over food and the unique traditions behind it all.
Restoration Road
Remember Clint Harp? He was always creating unique furniture for Joanna and Chip's fixer uppers. Now, in his own TV show, Clint will be hitting the road to discover some of the most revolutionary restoration projects around the country.
Growing Floret
Erin and Chris Benzakein are a married couple who own a flower farm in Washington. With business booming, they have to expand their farm from two to 20 acres, and the process isn't easy.
The Fieldhouse
With a focus on staying physically fit, The Fieldhouse is about a former football player, Justin Bane, who had to give up on his NFL dream due to an injury. Now, he and his wife own a fitness facility called The Field House, where Bane focuses on making those in his community's fitness dreams come true.
Super Dad
Taylor Calmus loves making kids feel special by creating custom toys and playhouses, and he's using his talents to help other dads make their kids' dreams come true.
Home Work
Going back to the classic renovation shows we know and love, Home Work is about a family who Chip and Joanna call "a modern Brady Bunch." With nine kids total and six years of renovation history, they're ready to tackle a schoolhouse and make it a home of their own.
The Lost Kitchen
Erin French owns a small restaurant in Maine that's quite unconventional. The restaurant, which features an all-women staff, only serves 50 people a night for a portion of the year. However, in order to get a reservation, you have to write a postcard and get picked by Erin and her staff.
Inn the Works
Lindsey Kurowski is taking on a big project, and has recruited her siblings for the job. The undertaking is a lodge in Big Bear, CA, and the biggest challenge they face is the lodge is that still open for business. While juggling guests and renovations, we get to see the crazy world Lindsey endures.